The way we present ourselves to the rest of the world has changed drastically over time due to major changes in technology and culture. If you spend time on Instagram or Tiktok, then you're going to be familiar with the growing popularity of aesthetic clothing from lines such as Celine Homme, Gyunel Couture and Ninja Cosmico. This type of fashion is a mix of grunge, pastel goth, and e-girl aesthetics. It's also been called "subculture street style" or simply 'aesthetics.'
But if this has all passed you by, and you're wondering what exactly is aesthetic, let alone pastel goth or e-girl, help is at hand!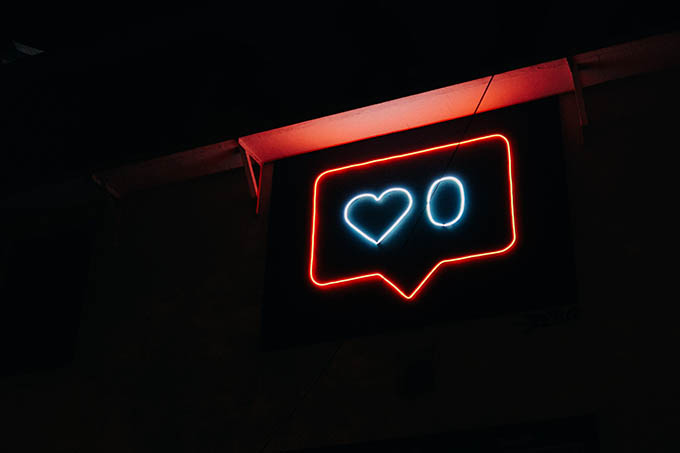 Aesthetic
Aesthetic is generally associated with the beauty or artistry of something. So, if you think about aesthetics in terms of someone's personal style or the theme of their clothing, then it becomes easier to see why it fits so perfectly within the world of fashion.
When you're then discovering your own aesthetic, you could consider what influences your style. This could be fashion icons, famous people, or even a particular lifestyle. For many, their aesthetic isn't limited to the clothes that they wear. It seeps deeper into their lives to encompass hobbies, home décor, and even the films or tv that are watched.
With the visual world of social media, it then becomes easy to see why aesthetic styles have become so big. Even Vogue commented back in 2019that 'social media transformed fashion in the 2010s.'
Pastel Goth
Goth is an anesthetic that has been around a long timeand shows no signs of losing popularity. We recently saw the Celine Homme Winter 2021 collection mixing the renaissance with '90 goth influences. Pastel goth, though, takes a partial turnaway from the darkness, but it still keeps a little bit of that creepiness at the edges.
If this is the aesthetic you're aiming for, then you need to combine the base color of black with pastel blues, purples, pinks and greens. To complete the look, aim for pastel hair colors, doe-eyed make-up, and big eyelashes. Aiming for the more sinister side of pastel? Then black lipstick and edgy gothic accessories are the way to go.
Nu-Goth
If you combine traditional gothic with some soft grunge influences, then you're going to be heading in the direction of Nu Goth. While the clothing aesthetic is key, Nu-Goth also emphasizes how its followers live their lives. Self-discovery is a central feature. You'll find that Nu-Goths are deeply philosophical people with passions that run from psychology to philosophy and then through to fashion and the occult.
While black is still the staple color for the Nu-Goth, also expect to see a few touches of light pinks or lavender. Essential accessories include the round glasses, aka John Lennon style, along with upside-down crosses, bondage harnesses, and doc martens.
E-Girl
Although E-girl (and e-boy) have been around since the 2010s, it's been the arrival of Tiktok, which has seen the massive surge in popularity of the virtual electronic girl. This is an aesthetic which you'll never see on the high street because this is all about how you present yourself on the screen.
E-girl didn't always have such a positive meaning. It was often used to disparage women, especially on male-dominated gaming sites. But Tiktok saw that change when a lighthearted video saw the conversion of the 'girl next door' to 'e-girl.' This then opened the door for fellow 'e-girls' to embrace the look with their own Tiktok channel, all done in a slightly ironic way.
If you're going for the E-girl look, then you have a much wider choice of outfits compared to some of the more restrictive non-digital subcultures. Right now, the look is based around layering, but the vintage grunge looks from the 80s and 90s can work well too. If you're looking for a classic E-girl look, opt for a plaid mini skirt matched with fishnet stockings. Then add a long-sleeved striped shirt, with a tee-shirt over the top.
Forget natural hair color; this is the time for lime green, half white/half black, and pink to have their moment. If dyeing is out, then pigtails and hair clips make for great alternatives. As for make-up, think tiny black hearts under your eyes, winged eyeliner, and pink blush swept over the tip of your nose. Heading towards baby Lolita? Then you're in the right direction.
Grunge
90s grunge provided the perfect alternative to the bold colors of the 80s. Think ripped jeans, checked flannel shirts over a t-shirt, and high-topped sneakers or Doc Martins. You can go for a slightly more feminine look with oversized cardigans, maxi skirts, and vintage patterned tights.Make-up and hair are deliberately messy, that kind of stylization that looks like it's not been styled, but it has!
Though the popularity of grunge began to wane after the tragic death of Kurt Cobain in 1994, it has already started to resurface.The Gyunel Couture's Spring Summer 2020 Couture collection was inspired by Nirvana,Cobain, and grunge subculture.
However, as with many aesthetics, grunge comes in several different forms:
1. Soft Grunge
Sometimes known as pastel grunge, soft grunge brings up images of floral patterns combined with flannels. It's about combining the edginess of septum piercings and combat boats with pastel-colored hair.
2. Comfy Grunge
So, with comfy grunge, you're sticking to the authentic style, but it's all about making it as effortless as possible. That means leggings, band t-shirts, denim jackets, and any super comfy footwear.
3. Punk Grunge
When you combine grunge, punk, and a little bit of rock and roll, then this stunning alternative aesthetic. Style-wise this means dark clothes, beanies, and chokers, then for your make-up, it's dark lips combined with nose and lip piercings.
4. Hippie Grunge
This glorious combination means long patterned skirts, vest t-shirts, lots of florals, and a relaxed, laid-back feel. That sense of chilled out equally applies to the aesthetics barely-there make-up combined with natural unfussy hair.
What's My Aesthetic?
If, as you've been reading, you've been wondering just what your aesthetic is, don't forget that this is a time when individuality is king. The industry as a whole has shifted from exclusive to inclusive, with consumers increasingly dictating trends rather than brands.
There's no need to conform to strict fashion guidelines or follow a mantra that doesn't fit your lifestyle. And, if you're not quite ready to step out onto the street or go to work in your preferred aesthetic, with the advent of the e-girl and e-boy, you can always save your individual style for the online world.