Designer ASHLEY WILLIAMS presented her Fall Winter 2021.22 Collection, that reinterprets the brand's DNA codes and reimagines it's classic pieces, prints, shapes and silhouettes. The collection playfully explores dualities such as right and wrong, ugly and beautiful, overt and hidden sexuality, and brings looks that are both sassy and powerful. Fashion photographer Angelo Pennetta, captured the lookbook, with casting direction and styling from Danielle Emerson and Danny Reed. In charge of beauty were hair stylist Kiyoko Odo, and makeup artist Nico Lou Monheim Carrasquillo.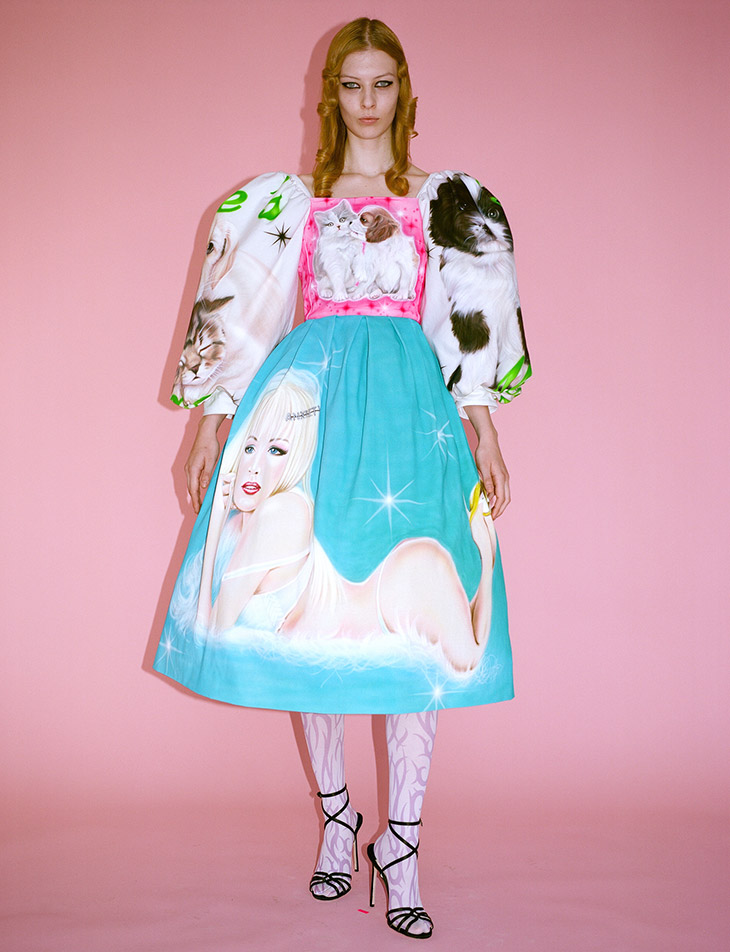 Working at home this past year made me re-look at my personal wardrobe and dig out past pieces I loved, wore, then forgot. It was fun to think about old and new and wearing things in a different way. – Ashley Williams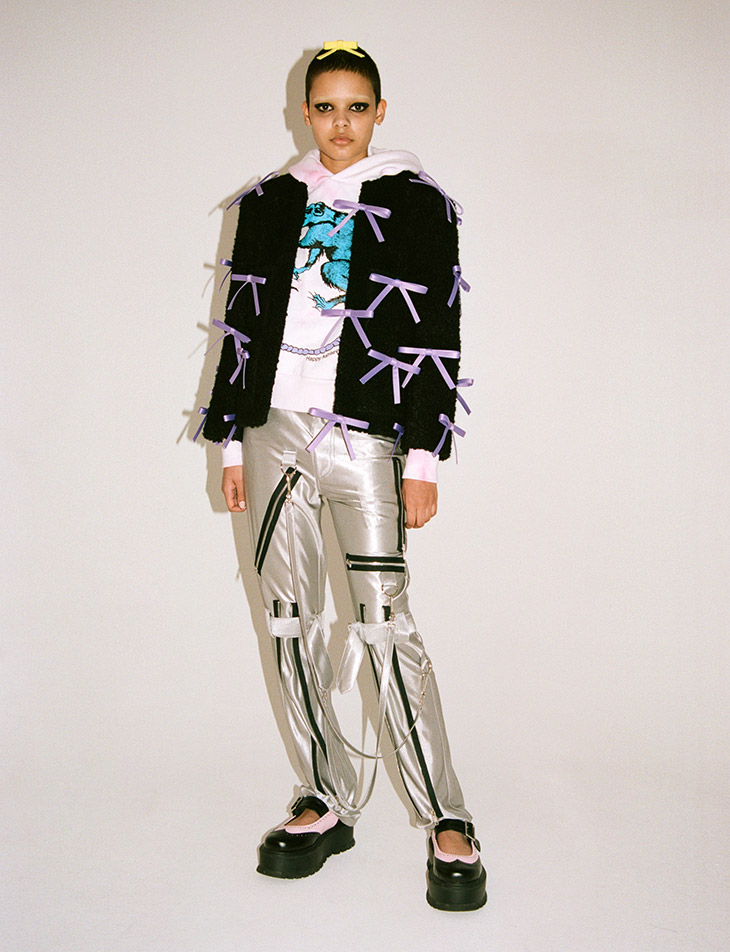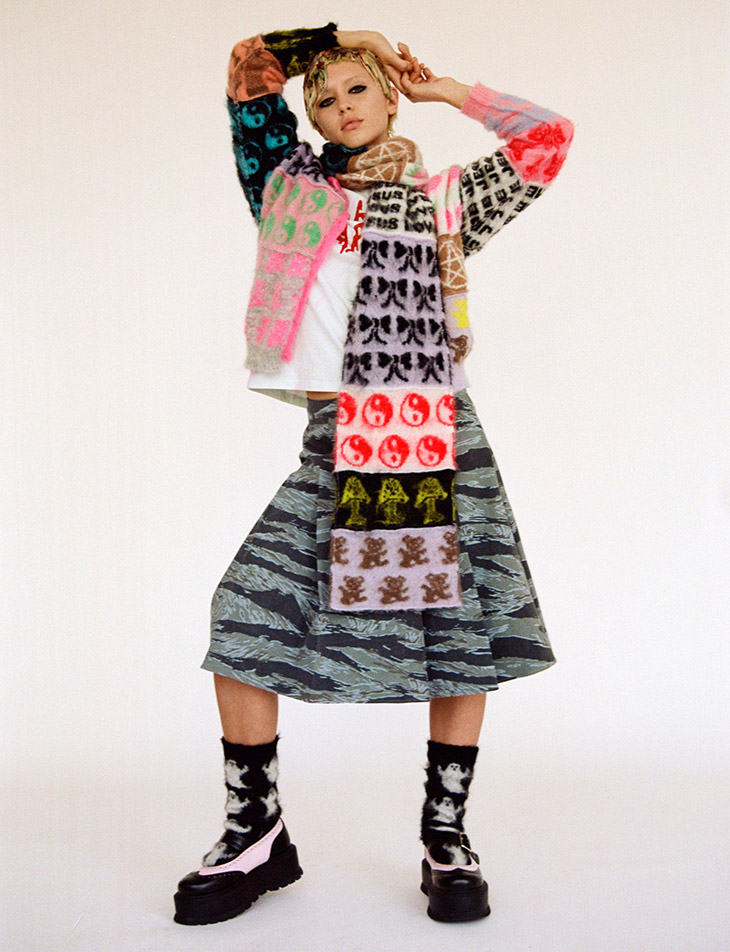 "Mind altering magic mushrooms, ghosts, ghouls and pentagram prints sit jarringly alongside sickly-sweet strawberries, teddy bears, bows and high heels on signature fuzzy, grungy, mohair knits. Ever the contrarian, clashing colours and political prints confuse with 'Jesus Hates' and 'Jesus Saves' intarsia to be worn either way depending on your mood.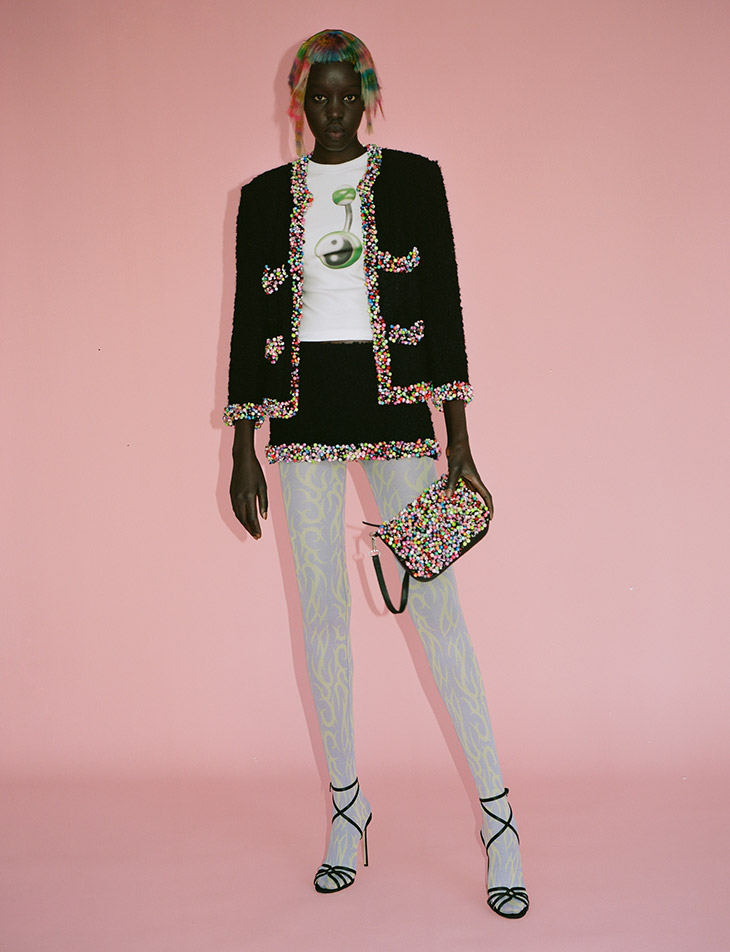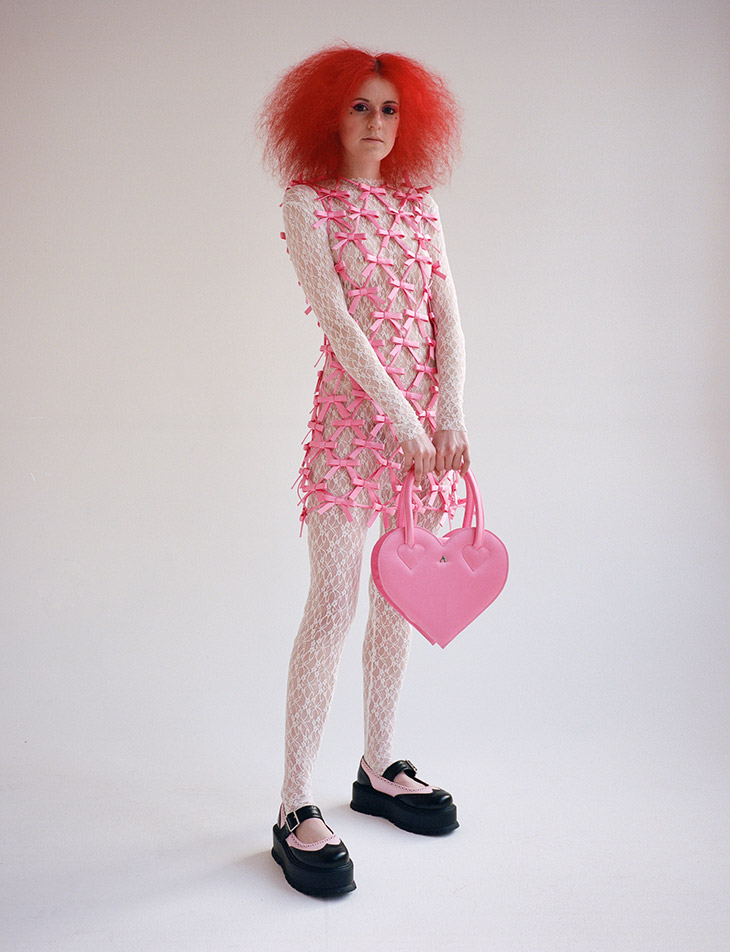 When something is pushed to the hilt of saccharine, Ashley brings it back to the gutter with tribal tattoos, ratchet rats and belly-bar prints. Twee twinsets and kitschy micro kilts are toughened up with bondage style straps and zippers, whilst 80's meringue shaped frou-frou gowns inspired by Lady Diana Spencer come as a canvas for Ashley's airbrushed sugary sentimental art." – from Ashley Williams