Fashion designer Christian Louboutin collaborated with Idris Elba and Sabrina Elba on Walk a Mile in My Shoes Capsule Collection, that aims to raise awareness on systemic injustice and racism. A hundred percent of the proceeds made from this collection will go directly to five nonprofit organizations: The Gathering For Justice, founded in 2005 by Harry Belafonte, fights to end child incarceration while working to eliminate the racial inequities that permeate the justice system; Be Rose foundation, established in 2012 with a clear and singular vision: "To provide hope for people who have given up on life and believe they simply cannot make it"; Purposeful, established in 2016, is a feminist movement-building hub for adolescent girls; Somali Hope Foundation, established in 2018, provides access to free, quality, and equitable education to youth in rural Somalia; and the Immediate Theatre, established in 1996, works with young people and communities in Hackney and East London to ensure access for all artsall to arts activities that break down barriers and engage people in debate.
We earn a commission when you follow the link to make a purchase. Click here to learn more about how we make money.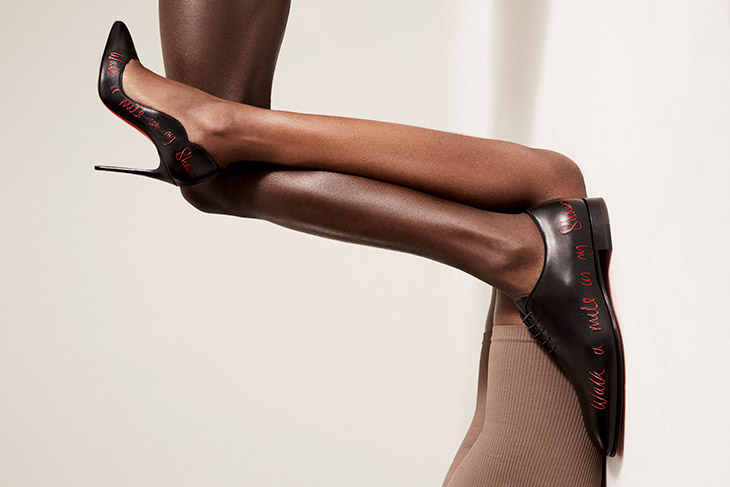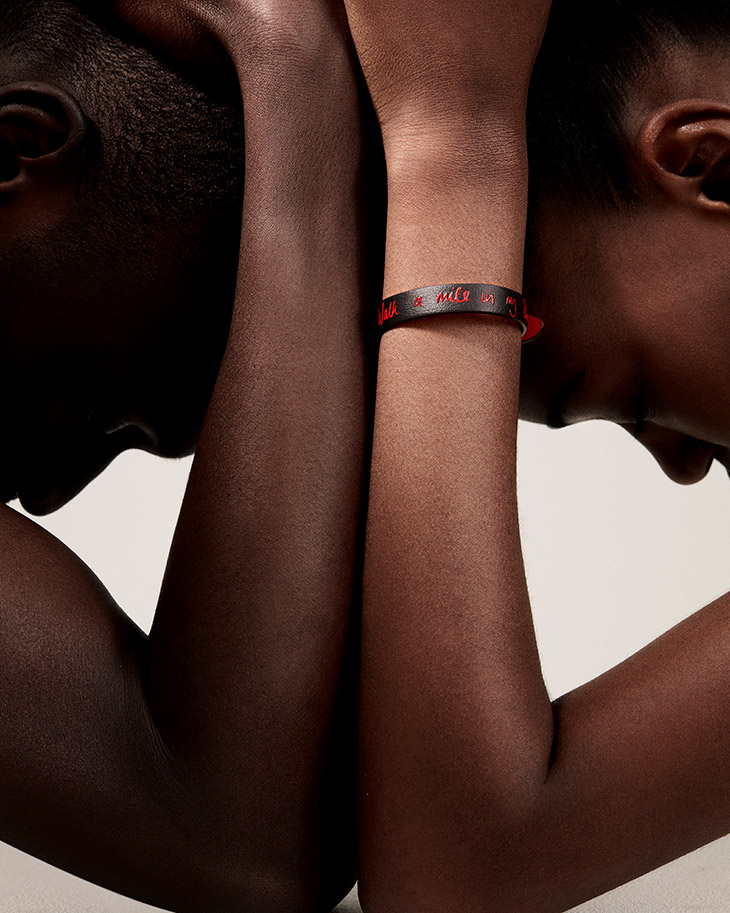 SHOP CHRISTIAN LOUBOUTIN: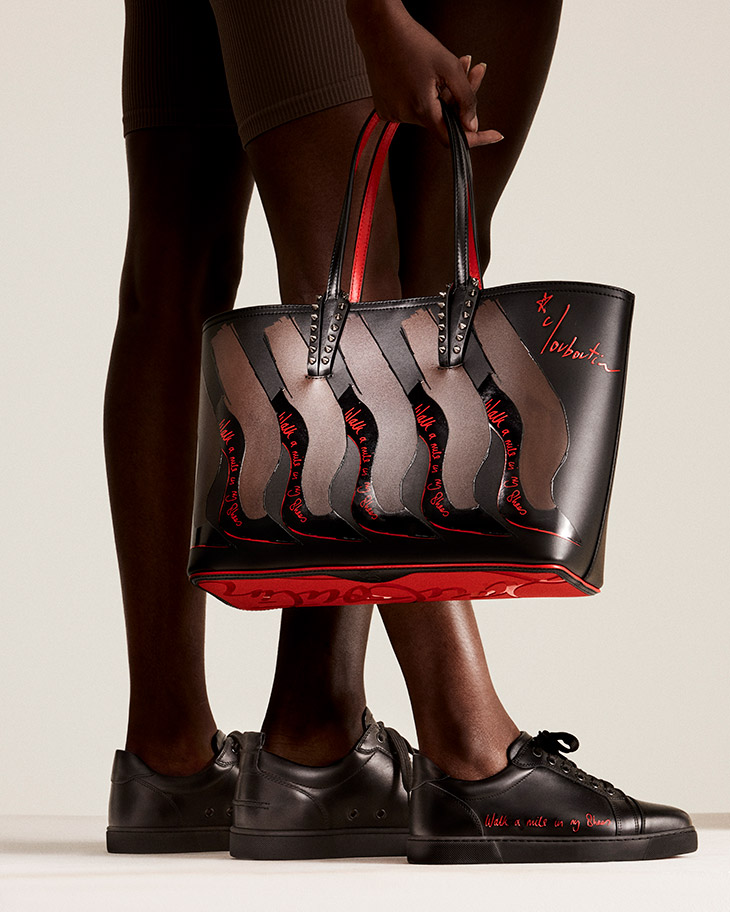 "Taking the thought-provoking conversation offline, the three friends were certain that they wanted to give back in a way that would be truly impactful. To raise awareness directly benefitting the lives of the individuals and communities whose voices matter yet are often unheard, they looked to historic leaders Martin Luther King Jr and Nelson Mandela. Their dedication to the fight for justice, equality and freedom offered design inspiration. This inspiration was channelled into co-creating an uplifting two-chapter collection. The collection features styles showcasing Strelitzia reginae "Mandela's Gold"- a beautiful plant that has come to symbolise empathy, hope and freedom.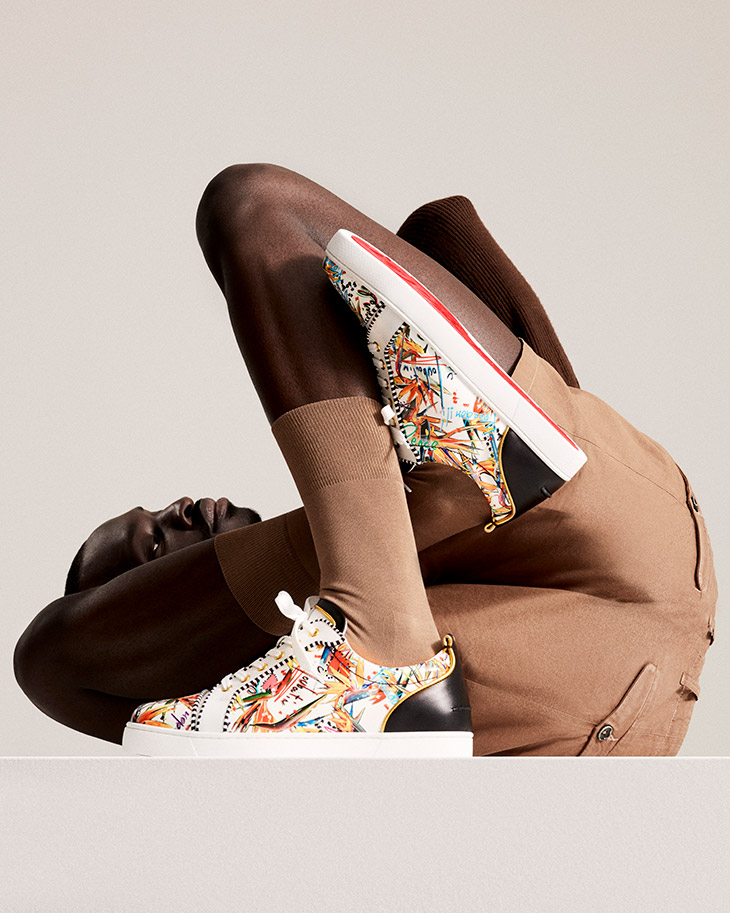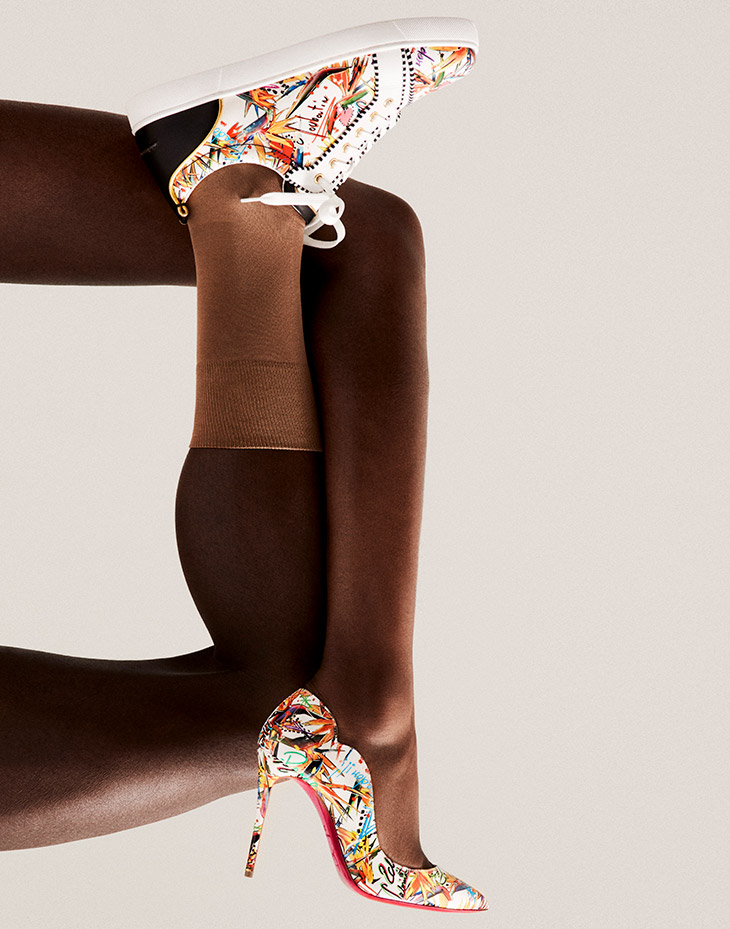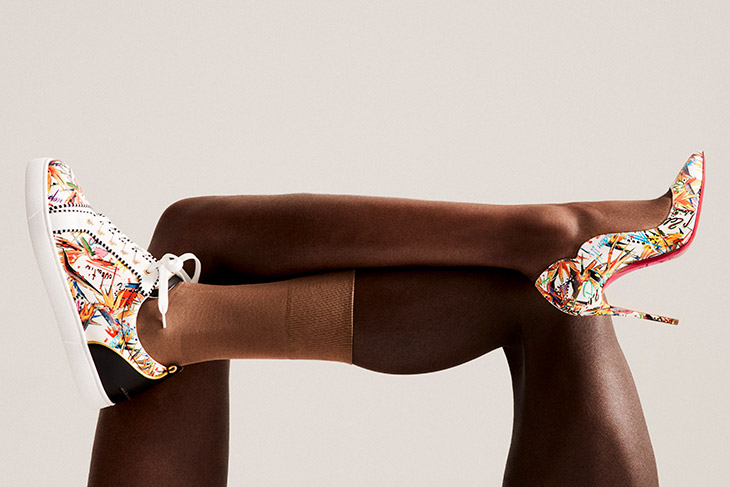 Another highlight is the powerful statement: This line appears in a script motif – evocative in Louboutin red. It originates from a visit Idris paid to the Martin Luther King Jr memorial in Los Angeles. The trio are not suggesting that anyone walks a mile in their shoes, but instead to consider the motto as a call to action. A call to support the victims of police brutality and racial injustice in the United States, small farmers and their children in Somalia, disconnected underserved youth in England and orphaned children and young girls in Sierra Leone." – from Christian Louboutin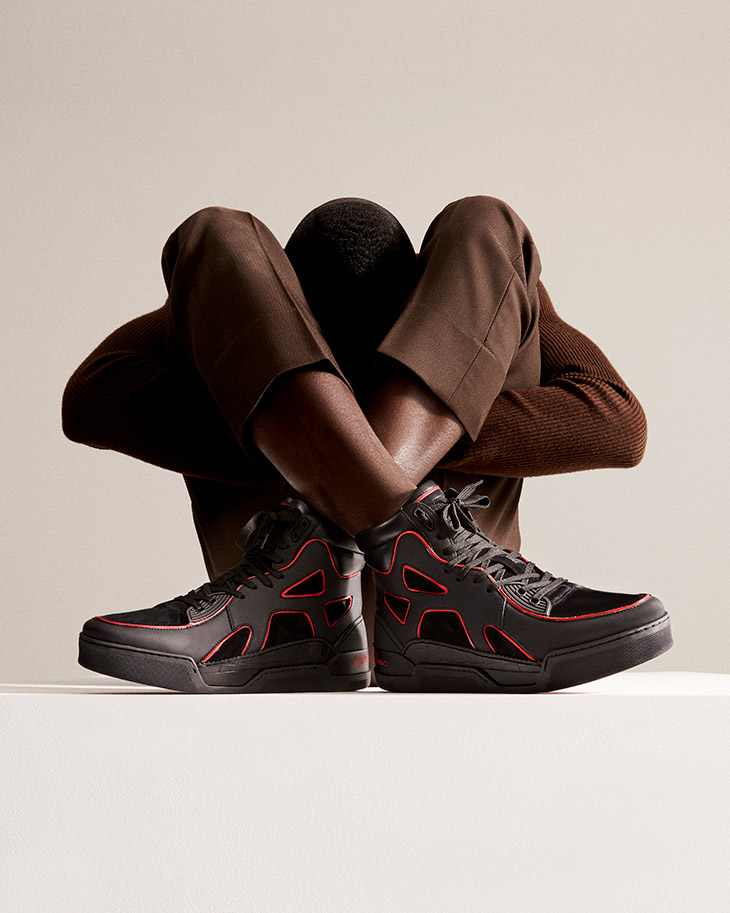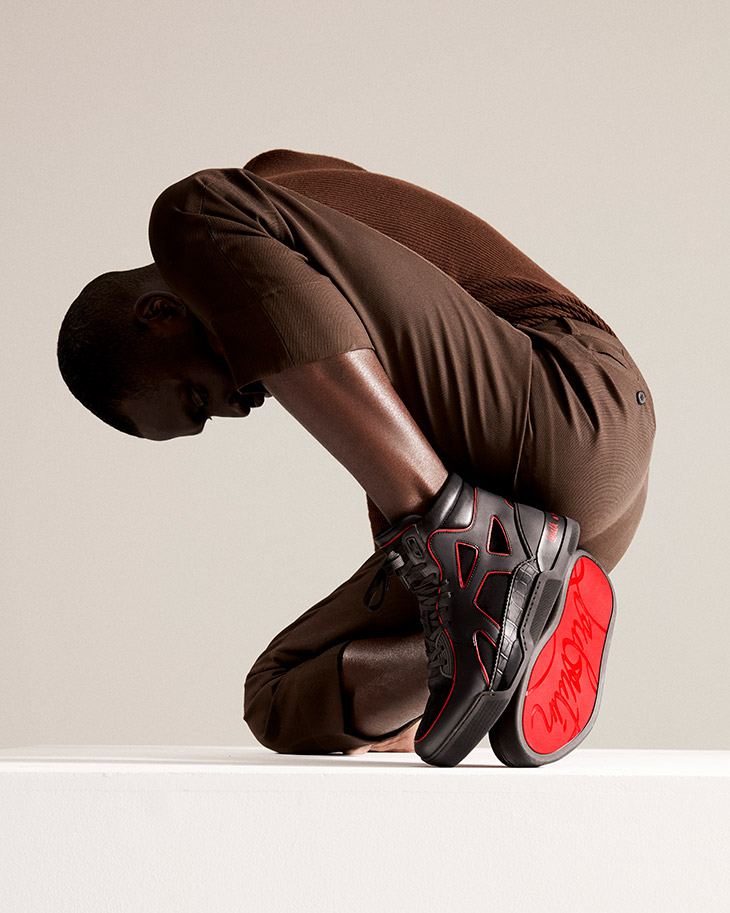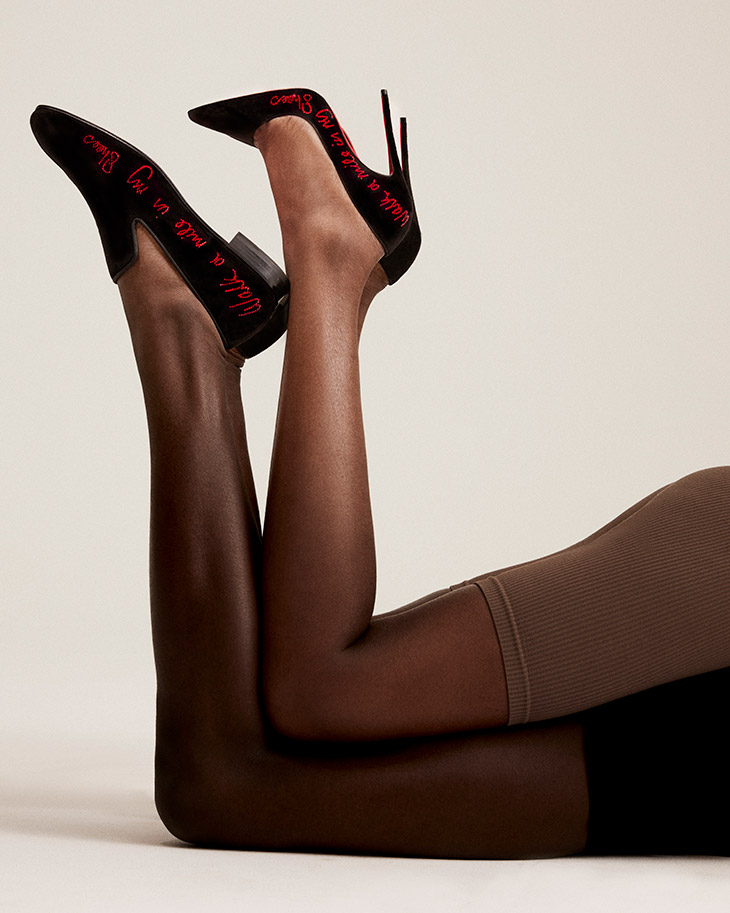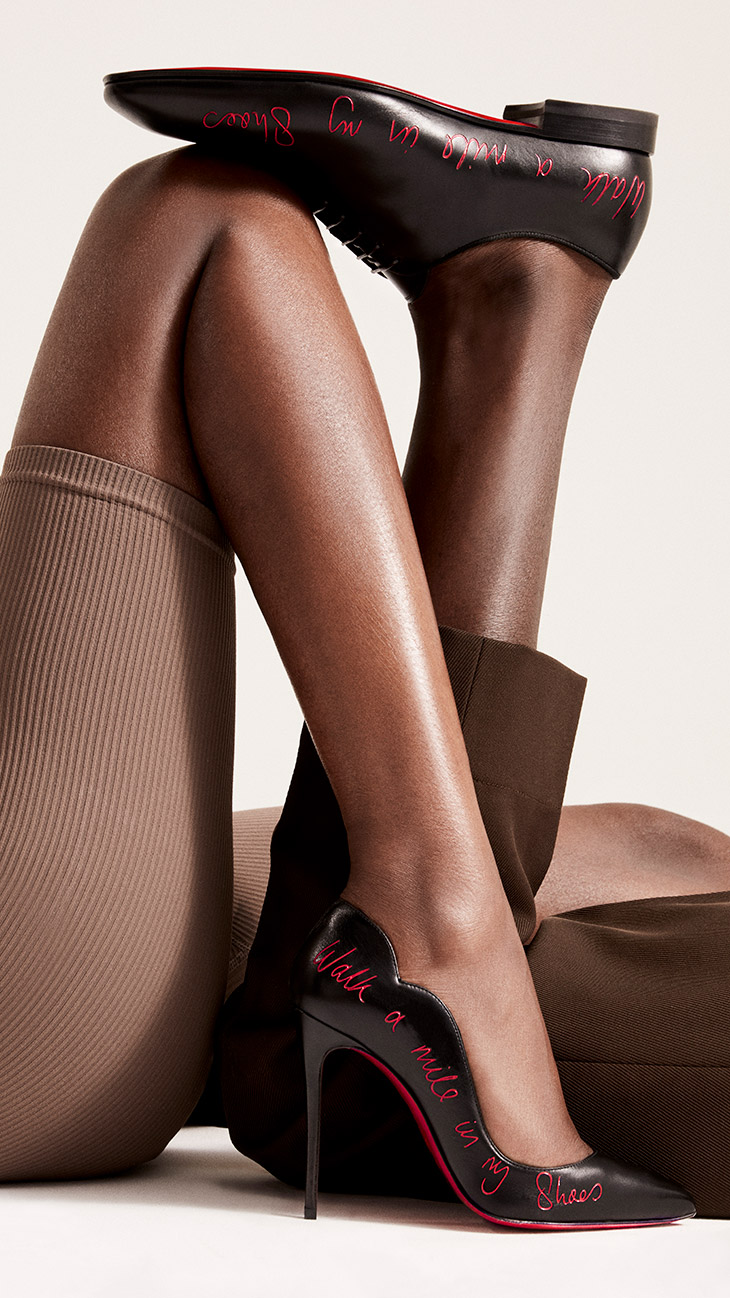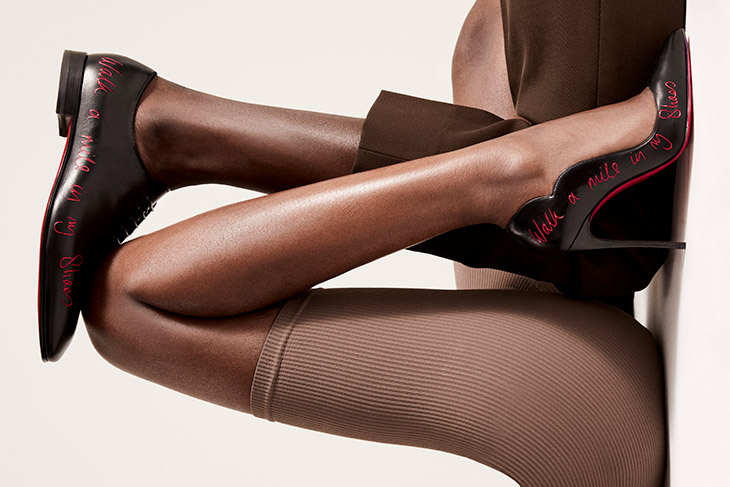 SHOP CHRISTIAN LOUBOUTIN: