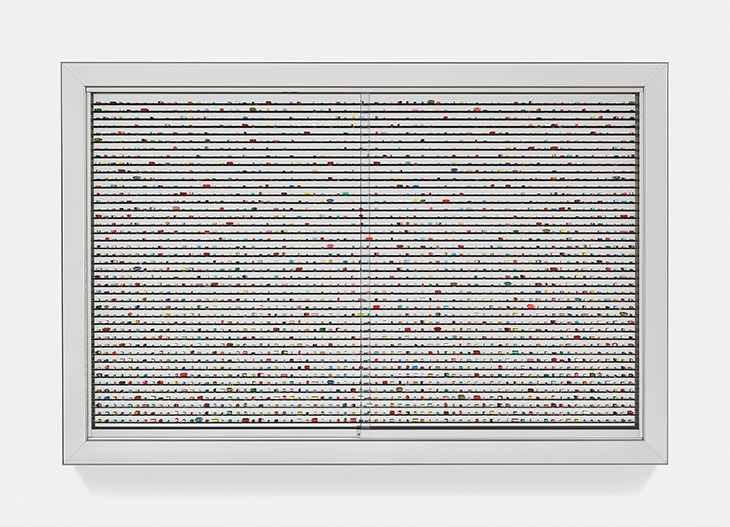 Gagosian Paris is opening "Cathedrals Built on Sand", the largest exhibition of Damien Hirst's Pill Cabinets to date. Combining art and science, the exhibition question the limits of human belief and confront society's faith in drugs.
I can't understand why most people believe in medicine and don't believe in art, without questioning either.
– Damien Hirst
The exhibition will be on see from June 8 to September 22, 2021 at Gagosian Paris. It is realized in conjunction with "Cherry Blossoms", on view from July 6, 2021, to January 2, 2022, at the Fondation Cartier pour l'art contemporain in Paris, marking Hirst's first solo museum exhibition in France.
View this post on Instagram
Clinical and pragmatic, but inextricably linked to the human body, the Medicine Cabinets connect Hirst's interest in post-minimalist forms with Pop Art-inspired commercial product reviews. Unlike these, however, the Pill Cabinets unfold in playful chromatic variations which are all the more striking thanks to the simple shapes and rounded edges of the capsules located at the heart of each work. Infusing these clean sculptural forms with what Hirst calls "a delicious minimalist color," the installations evoke the industrial origins of Gerhard Richter's color charts, but also the intimacy and seriality of Felix Gonzalez-Torres' candy compositions. – from Gagosian.