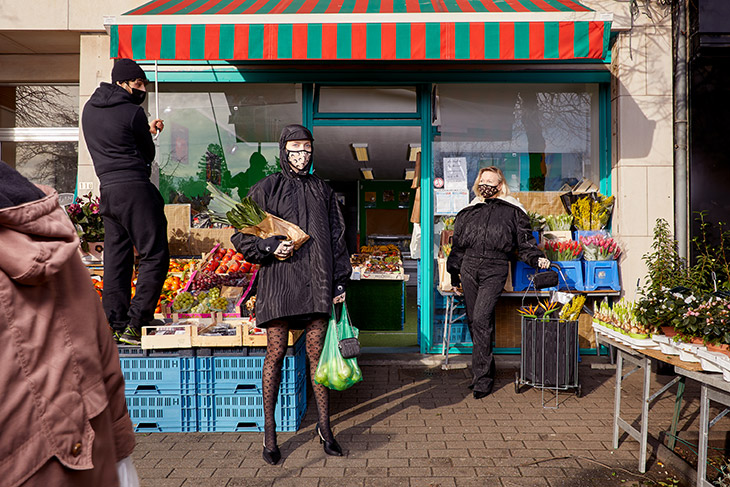 Fashion brand MARINE SERRE presented their Fall Winter 2021 CORE campaign lensed by fashion photographer Louis Baquiast, with styling from Benoit Bethume. Grooming is work of beauty artist Jenneke Croubels. In charge of casting direction was William Lhoest. Stars of the campaign are Sofya Chalaguina and her mother, Elena Chalaguin, Kristina De Coninck, Tatsuya Kitayama and their daughter Nina Kitayama, Kim Peers, her boyfriend Mathieu Vandekerckhove and their children Anton Vandekerckhove, Linus Strecker and Wolf Vandekerckhove, Chloe Winkel, Mouhameth Ndiaye, Mewil and her brother Axel Winkel, Tanguy Poujol and his father Alain Poujol, Sofya Chalaguina, Amalia Vairelli and her son Melchior Massin. The campaign pays tribute to everyone who feels lost in a world of isolation, and celebrates imagination and the brand's roots.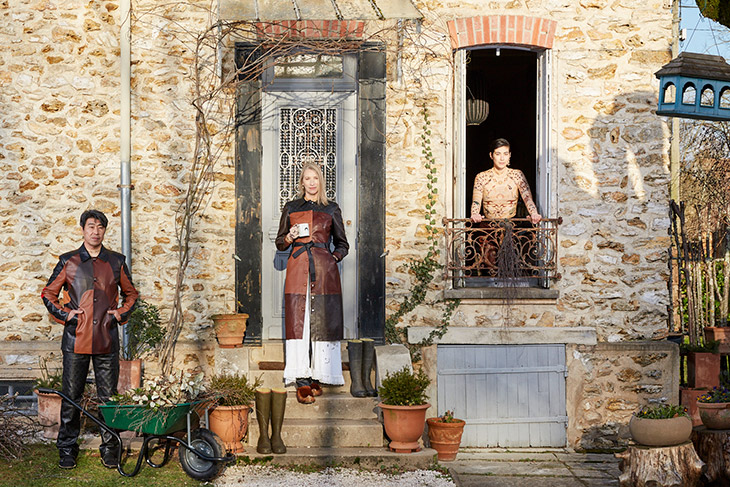 This last year has been difficult for everyone, but there is no longer any question about it, things must be done differently. We want to bring Ecofuturism to the streets – Marine Serre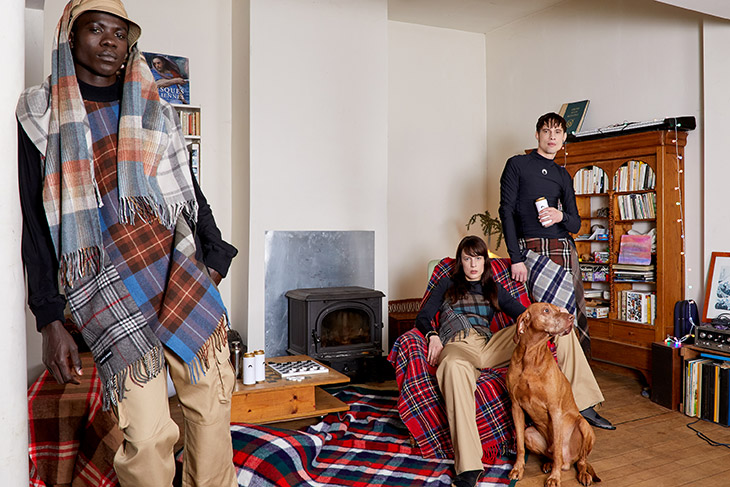 "Built on three equal pillars: the documentary, the book, and the ready-to-wear-collection encapsulate the transformation and regeneration that lies at the very heart of the brand's aesthetic and ethic. Every shape and every fabric tell a story of creation and an endless reshaping and mutations into different embodiments – the ethos of Marine Serre is one of rebirth.
Every season the Ecofuturistic approach of Marine Serre evolves, strengthening the core values of environmental consciousness, resilience, and accessibility. For fall/winter 2021 the collection is composed by regenerated styles for its 50% consolidating the other half with products realized by using recycled fibres. Forceful steps are taken towards a new way of consuming fashion: the regenerated garments and accessories of the White Line will be available at a reworked pricepoint making Ecofuturistic pieces accessible to a broader public." – from Marine Serre