Designer Daniel Roseberry presented SCHIAPARELLI Haute Couture Fall Winter 2021.22 The Matador Collection that pays homage to romance, excess, and dreaming big, with a fashion film directed by Christophe Tiphaine. The collection celebrates the potential and power of the art, and it features three parts. The first part pays tribute to the brand's jackets of the past, and it references Schiaparelli's iconic shapes, among the key looks is the black wool crepe curved-sleeve, heavily embroidered with dozens of shell-pink silk roses piece that is a direct homage to the Jean Cocteau x Schiaparelli masterpiece from 1937. The second part focuses on the body and bijoux, a key element of the house's visual vocabulary, and the third part celebrates color.
Here's what I want: No more cookie-cutter fashion. No more pieces that look like they could have been made by anyone. No more cynicism. No more irony. No more timidity. No more coolness. Give me more beauty, more earnestness, more romance, more effort. I hope this collection reminds everyone who encounters it of the sheer delight that fashion can bring us in hard times, and with it, the promise of more joy when the clouds part. Give me more fashion. Give me more hope. – Daniel Roseberry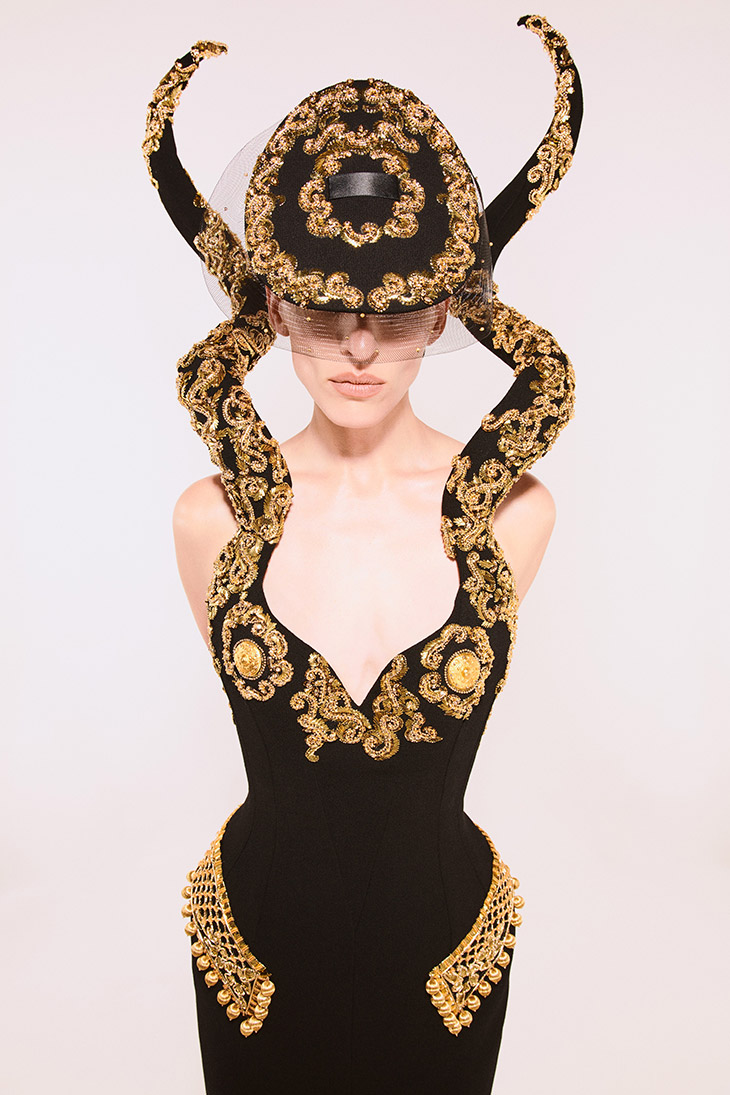 Stars of the lookbook are Maggie Maurer, Rouguy Faye, and Suzie Bird. In charge of styling was Marie Chaix, with set design from Jabez Bartlett. Beauty is work of hair stylist Akemi Kishida, makeup artist Fara Homidi, and manicurist Huberte Cesarion.