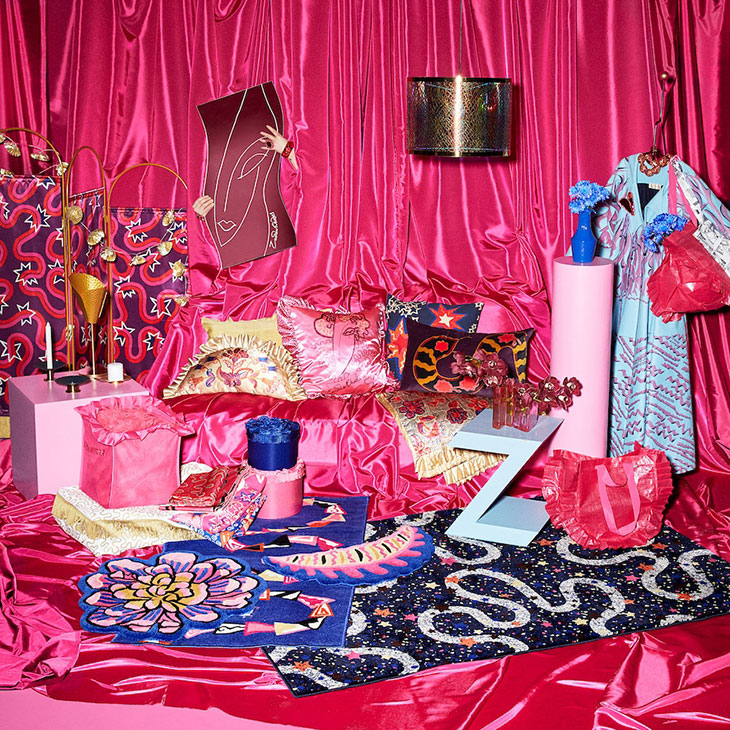 There is no such thing as too much colour or pattern! Discover KARISMATISK, IKEA's latest collaborative collection with iconic British fashion and textile designer, Zandra Rhodes. A collection of 26 unique and expressive pieces, including vases, rugs, textile, cushions and the iconic Frakta bag, will be available at IKEA stores from September 2021.
Zandra's world of patterns and colour and the values she lives her life by inspired the IKEA team, who encouraged Zandra to be true to her very functional, thrifty, repurpose habits. Together with Zandra Rhodes, IKEA uses the five dimensions of Democratic design – form, function, quality, sustainability at an affordable price – to create expressive and functional pieces to be enjoyed and appreciated outside the context of commercial fashion. This exploration led to a deeper understanding of patterns and colour as powerful expressions of skill, personality, local culture, as well as their profound effects on people and spaces. – from IKEA.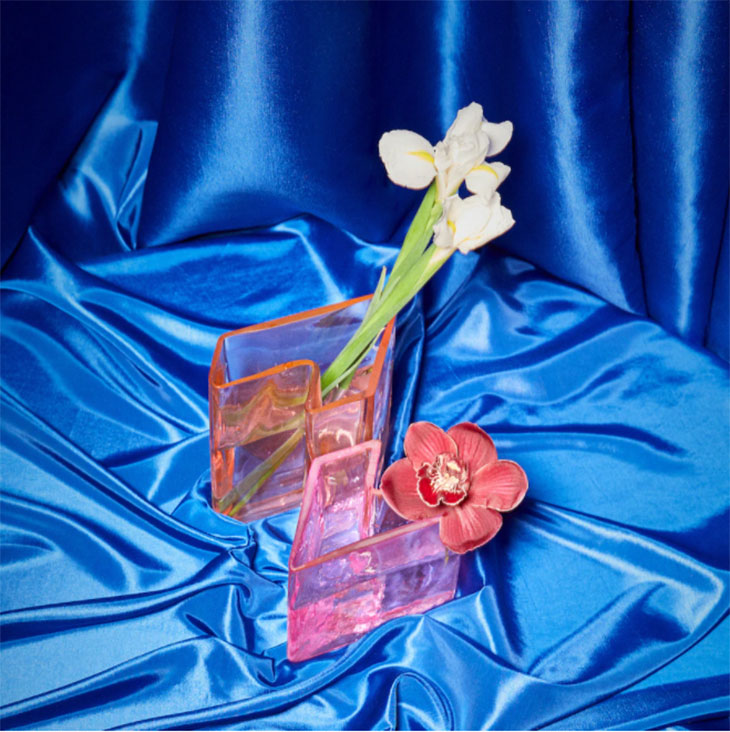 The first product from the collection is KARISMATISK carrier bag, which is Zandra's take on FRAKTA, the iconic blue IKEA bag, with colour pop of pink, revealed in September 2020.