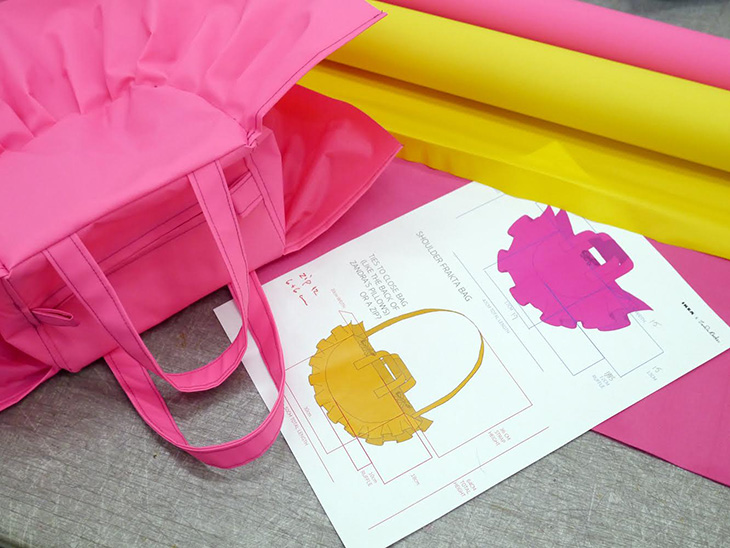 IKEA just announced their latest fashion collaboration coming as a project with Dame Zandra Rhodes, DBE, RDI, one of the most iconic English fashion and textile designers.
IKEA is known for its yearly fashion designer collaborations after Virgil Abloh's long awaited IKEA x OFF WHITE outing, collab with Los Angeles brand STAMPD the Swedish power house is teaming up with the Iconic British designer Zandra Rhodes.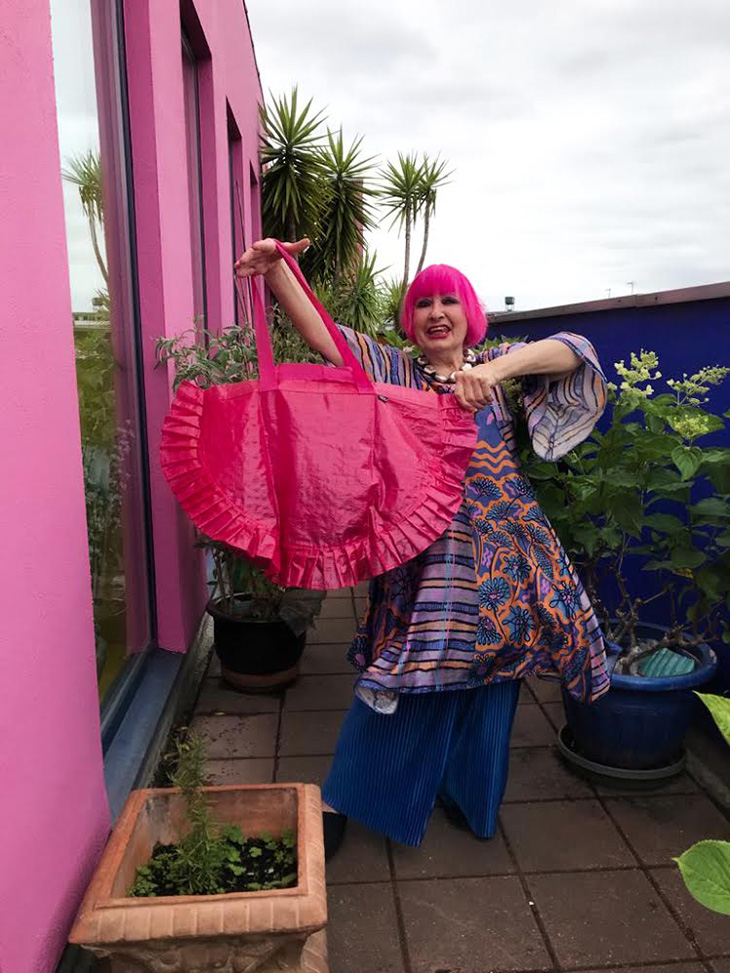 The collection named KARISMATISK, a head turning series in collaboration with Zandra Rhodes, is now scheduled to hit the shelves in IKEA stores in September 2021
Together with Zandra Rhodes, the British pattern and textile designer, IKEA is celebrating Zandra's daring style and bold patterns within the context of our daily lives. The final product will be KARISMATISK, a collection of 26 unique and eye-catching pieces, which will be available for grabs at IKEA stores from September 2021.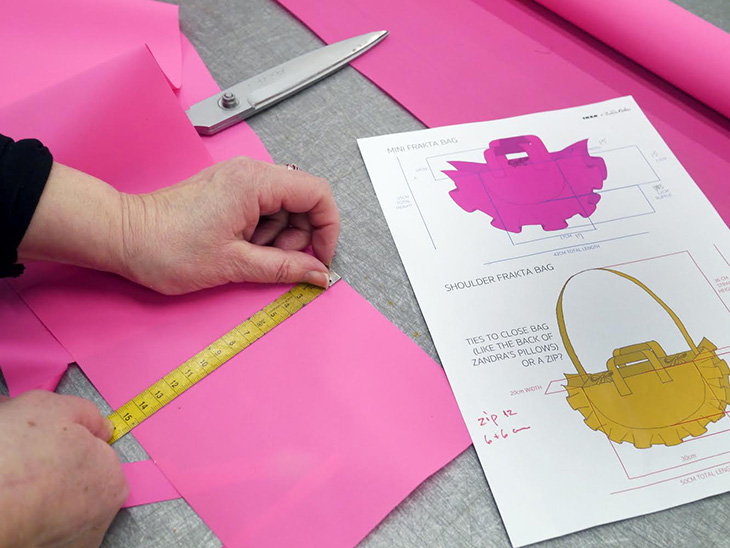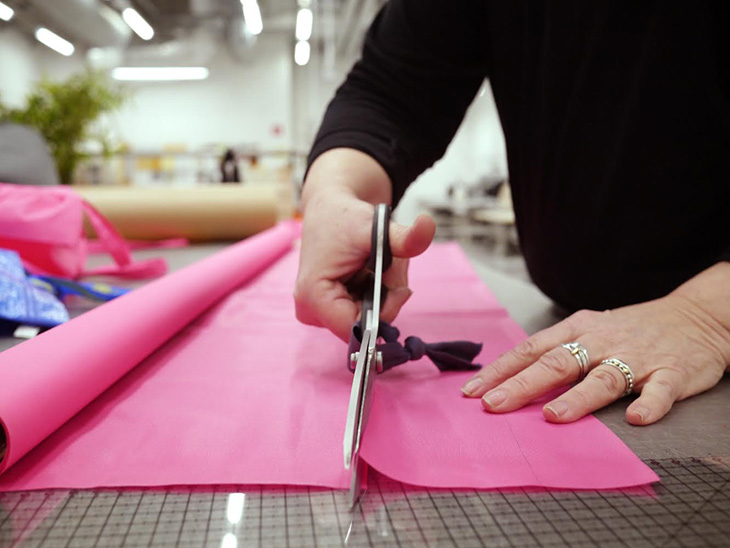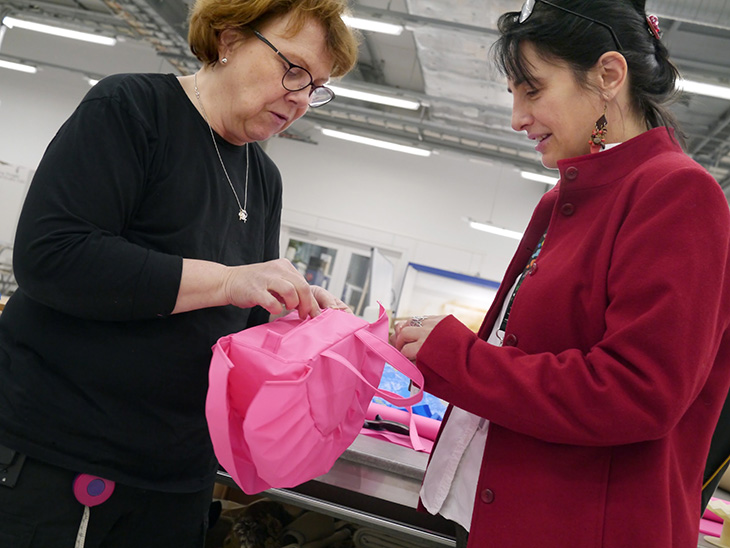 KARISMATISK carrier bag revealed today IKEA is showcasing the initial product from the collection, the design is inspired by iconic FRAKTA bag and representing recognisable Zandra's style. Zandra Rhodes fashion house and IKEA share:
Using patterns and colour is an easy and affordable way to make a change or to express your personality at home. They can visually change the size of a room, affect the atmosphere, add fun, energy or even drama to your space. At IKEA we are curious to deep dive into the power of patterns and colour to transform space. And who better to do this together with than the bold and creative fashion designer Zandra Rhodes, who has been a notorious figurehead of the UK fashion industry for five decades? Together with Zandra, IKEA decided to explore how Zandra's vibrant style and bold patterns can be designed in a home context. The result will be KARISMATISK, a collection of 26 unique and expressive pieces for those bravely mixing and matching colours and patterns and those still working up the courage to go full-pattern. 
The IKEA design team has focused with Rhodes on her striking patterns and bold colours while creating functional pieces embodying the five principles of Democratic design – form, function, quality, sustainability and affordable price. IKEA in-house designer, Paulin Machado shares:
It is wonderful being able to go all out with both patterns and colours. Zandra is phenomenal at this, this simmering stew of bold patterns and bright colours that cooks up to something tantalising and beautiful. I want, like, all of it! I am impressed by the open and inviting way in which ideas and concepts are explored in this collaboration. It is a super democratic way of working, where all ideas are welcome.
After more than five decades on the design scene Zandra Rhodes shares the excitement for this wide ranging collaboration herself:
The IKEA team really get the Zandra Rhodes aesthetic, and because of this we just bounce off one another. The design process has been organic and genuine, and this is seen throughout the whole collection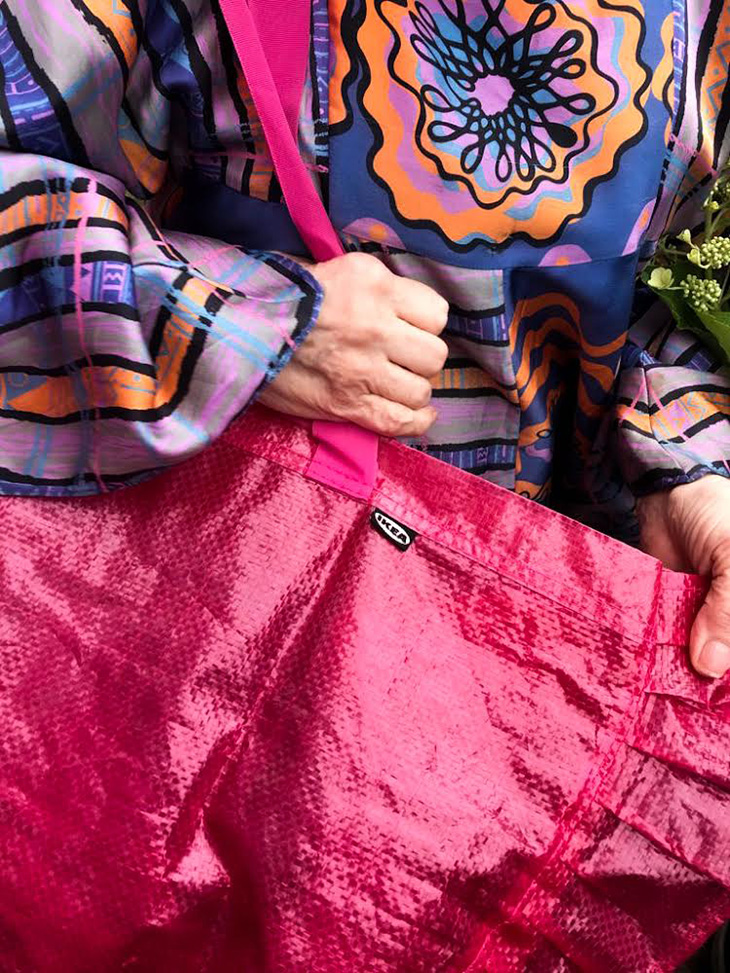 The staple IKEA blue bag gets its competition with the first product from the collection – the KARISMATISK carrier bag revealed today. The bag is Zandra's very own rendition of IKEA's now legendary FRAKTA blue bag. It is important to know the bag is created out of 80% recycled polyester in Zandra's truly daring pink and showstopping design lines. Zandra adds:
The FRAKTA bag is IKEA! The bag could not be left out of the KARISMATISK collection and I was so excited to have my take on one of the most famous and identifiable IKEA products
IKEA X ZANDRA RHODES is to launch globally in September 2021.