Becoming a bride-to-be is one of the most exciting experiences in any woman's life. Not only does it mean you have found the perfect partner, but it also means you get to plan your special day and be the center of attention.
Of course, amongst those plans, you will quickly realize that you need the perfect dress. It is at this point you need to think about whether you should be looking to rent or buy your wedding dress. Traditionally the response was to buy. However, there are several reasons why you should consider renting.
Cost
While it is nice to think there is no limit on the amount you spend on your wedding dress, the reality is you have a budget. Once you have set your budget you can go shopping for the dress you want. However, regardless of what budget you have, there will always be a really nice dress that is a little more expensive.
However, if you choose to rent your wedding dress you'll find there is an impressive selection from places that specialize in dress hire. Your budget will go further allowing you to afford the designer wedding dress that you didn't think was an option.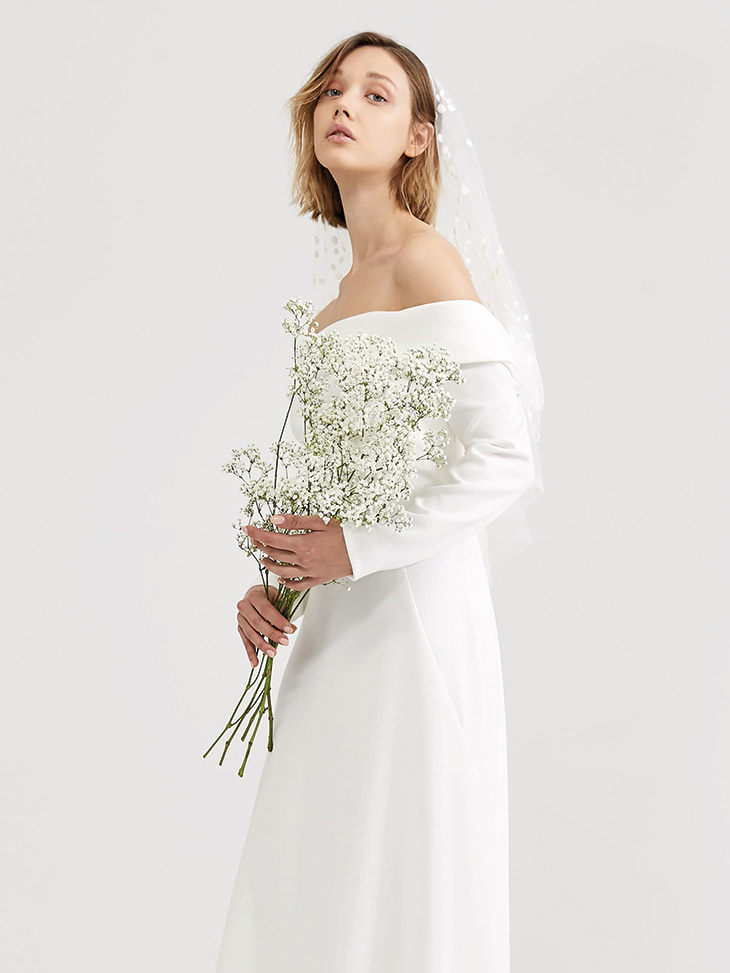 Saves Storage
For most women, your wedding dress will be worn once, at your wedding. After that, it will be cleaned and carefully folded before being stored. That's it, your stunning wedding dress will be stored for years and maybe occasionally looked at. The truth is that you won't want to sell it straightaway and, by the time you do, it will probably not be in demand or in fashion.
Renting means you have the great memories without a dress sat around doing nothing.
Trial Run
In general, renting a wedding dress skips the trying-on sessions and customizations that you do when buying. However, you can rent your preferred dress for a short period to check it is the one you want and then book the rental for your actual wedding. This will ensure you know how well it fits and what accessorizes you can and can't add.
This makes it easier to create your perfect look for what should be the perfect day.
Don't forget, that renting means you can have a more expensive dress than buying, ensuring you have the desired effect when you sweep down the aisle and into the arms of the one you love.
Accessories
If you choose to rent a dress, you will end up with some extra budget for bridal accessories. In creating your wedding hairstyle, you will need to finish it off with some fancy bridal hair embellishments. Depending on the hairstyle, you might need a bit of hair jewelry. There are so many options out there, from simple and classy combs, tiaras and headbands, to hair clips, hair vines, hair pins, or leaf motifs with blossoms. Pair these with the right earrings, shoes and bag and your accessories could completely transform your look.
Handing It Down
Naturally, if you rent a wedding dress you won't be able to pass it down to your children and on through the family. However, you should consider whether this is really important. After all, most daughters will want something that they have chosen, the dress you wore will not necessarily still be fashionable when they get married.
Renting, providing you do your research first, is a more attractive option and surprisingly simple to organize. Remember, it isn't just wedding dresses that can be rented, you can get one for any special occasion.
The decision to rent or buy a wedding dress depends on individual preferences, financial situation, and values. Renting a wedding dress is an attractive option for those who prioritize budget and practicality. Wedding dresses can be quite expensive, and renting provides access to designer dresses at a fraction of the purchase price. Additionally, since a wedding dress is typically worn only once, renting eliminates the concern of storage and potential waste. This option may also align with environmentally conscious values, as it supports the re-use of garments.
On the other hand, purchasing a wedding dress may offer more sentimental value. Owning the dress means it can be kept as a cherished keepsake, handed down to future generations, or even tailored for use at other formal occasions. Buying provides more customization options and the opportunity to choose a unique design without limitations of rental inventory. For those who see the wedding dress as an investment in a memorable day, purchasing might be the preferred choice.
However, buying a dress may come with additional costs such as alterations and preservation. Meanwhile, renting could limit personalization and may come with stress over potential damage to the rented item.
Renting a wedding dress may be the best option for those looking for a budget-friendly, practical, and eco-conscious choice. Purchasing may appeal to those prioritizing sentiment, uniqueness, and personal attachment to the garment. The decision ultimately boils down to individual values and the importance placed on the dress within the overall wedding experience.