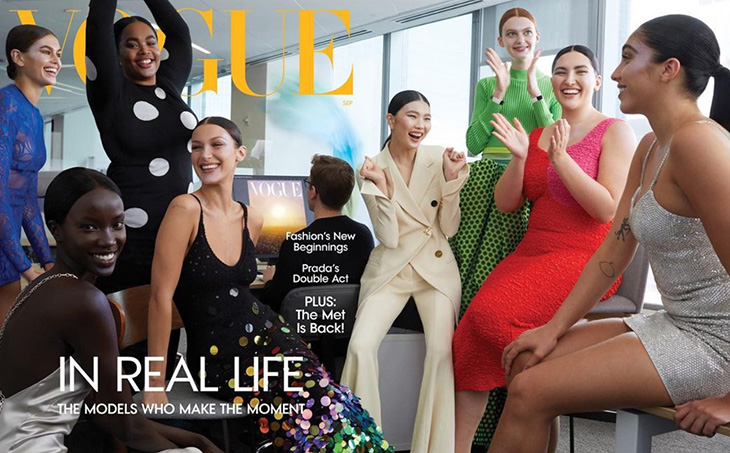 Fashion Photographer Ethan James Green lands the cover of VOGUE September 2021 new edition spotlighting new generation of American Designers together with the newly assembled line-up of supermodels.
In charge of the styling were magazine's Fashion Director Tonne Goodman as wells as contributing Fashion Editor Gabriella Karefa-Johnson.
In the accompanying cover story photographed at VOGUE's New York office space by Ethan James Green, even Anna Wintour makes a cameo appearance via a Zoom Call alongside magazine's editorial team throughout the story.
Cover stars of Vogue's September 2021 issue are Kaia Gerber, Anok Yai, Precious Lee, Bella Hadid, Sherry Shi, Ariel Nicholson, Yumi Nu, and Lourdes Leon (left to right). This is also the first cover story of VOGUE for Madonna's daughter Lourdes Leon.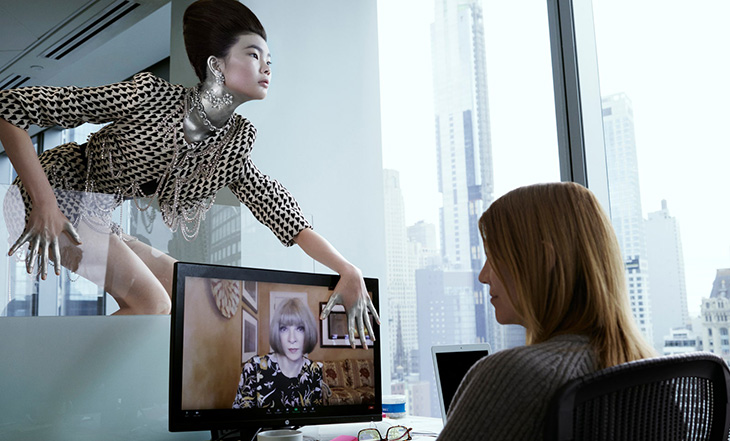 It is tempting to pan across the faces on these pages and see the shattering of beauty norms: There's no dominant type, no singular standard for readers to measure themselves against. For far too long, that standard was bone-thin, painfully young, cisgender, and, by an overwhelming margin, white. Such uniformity now seems outrageous, both antiquated and out of sync with a culture rejoicing in the hard-fought visibility of people who mirror the splendid multiplicity of our modern global society. Yet the mind snags on this idea that beauty norms have gone out the window: There is still, of course, currency in being a slim, conventionally pretty white woman, as most-followed female TikTok stars Charli D'Amelio and Addison Rae might attest. On Instagram, lingerie ads featuring women with voluptuous fat rolls alternate with others for products promising speedy post-pandemic weight loss. There's work yet to do on this front. – shares American Vogue
For hair styling Vogue enlisted Lucas Wilson, while makeup was work of Makeup Artist Jen Myles.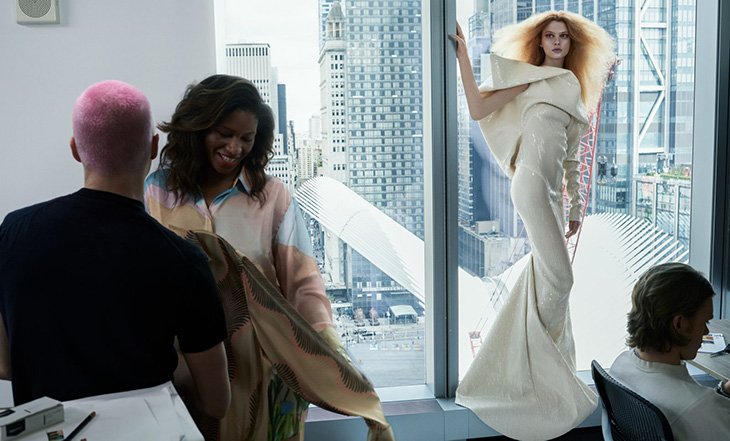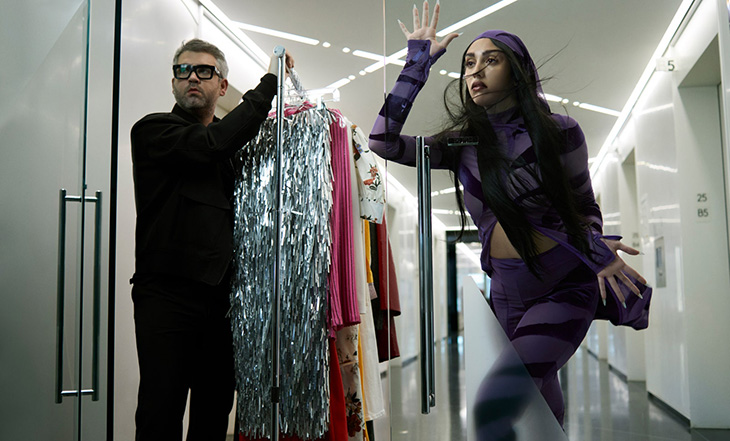 Discover the complete cover story on VOGUE.com.