Fashion Designer ALEJANDRA ALONSO ROJAS is on her third collection and already picking up momentum both in New York as well as Europe. Hailing from Spain, this stunning country serves as an endless source of inspiration for Alejandra's sophisticated design work.
AVAILABLE NOW IN PRINT $21.90 & DIGITAL $3.90
For the latest issue of Design SCENE Magazine, Alejandra sits down for an exclusive interview with our editor KATARINA DJORIC to talk about the evolution of her work, sources of inspiration and the must-have piece in any women's wardrobe.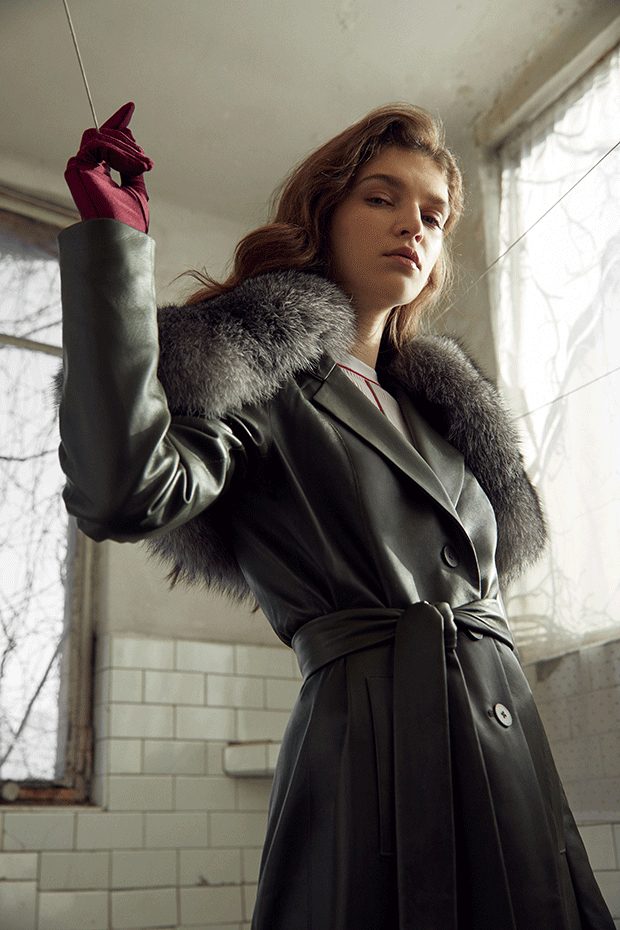 Did you always dream of becoming a designer?
I've always been interested in art and fashion, even as a child. When I was a bit older, I decided to pursue design studies and, upon moving to New York, I apprenticed with the studios of Anna Sui and Nicolas K. With all that experience behind my belt, I decided to launch my first ready-to-wear collection, A MOI. It just seemed so natural to me. I come from a line of extremely creative women, women who really understand the arts and appreciate aesthetics. I guess it's no surprise I've chosen this path. I think creativity is in my blood.
How has your work evolved since your line À Moi transitioned into a namesake brand?
The namesake brand has really become an extension of myself — in that my family and heritage is woven into the narrative of my designs, from the inspiration to the knitting techniques passed down from my grandmother and mother. Alejandra Alonso Rojas is a collection that, in every possible way, is very heartfelt and personal.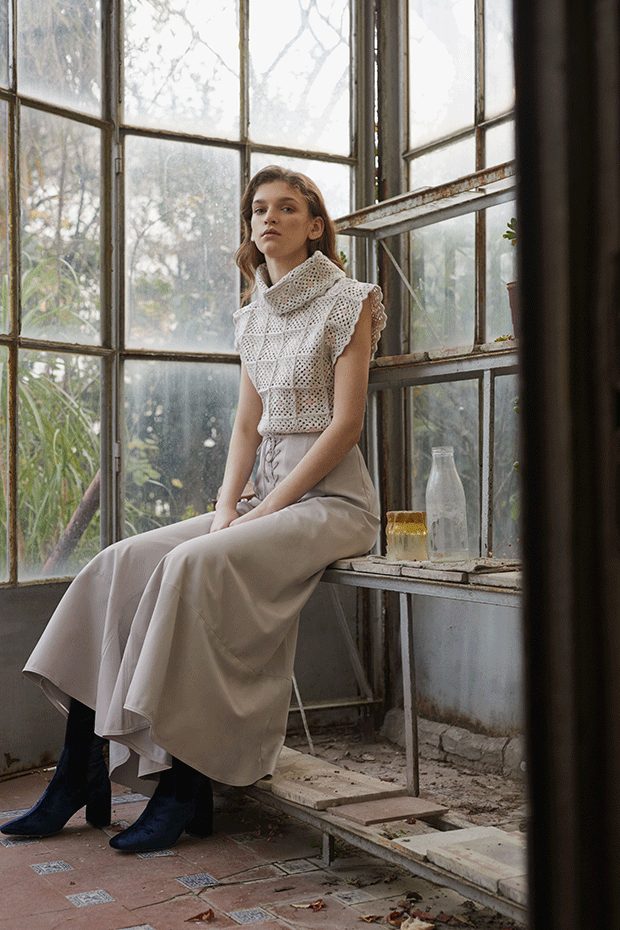 What are your main sources of inspiration?
I'm inspired by the things that are important to me in life – beauty and well-being, family and friends, the appreciation of craftsmanship and tradition. I'm, without a doubt, most inspired by the women in my life. I deeply admire both the internal and external beauty of women and I believe in well-tailored clothing which accentuates the female form. Having apprenticed with a master menswear tailor in Madrid, I've developed a keen sense of tailoring that I like to combine, or even soften, with knitting techniques passed down in my family. To me, my heritage remains a constant source of inspiration and motivation.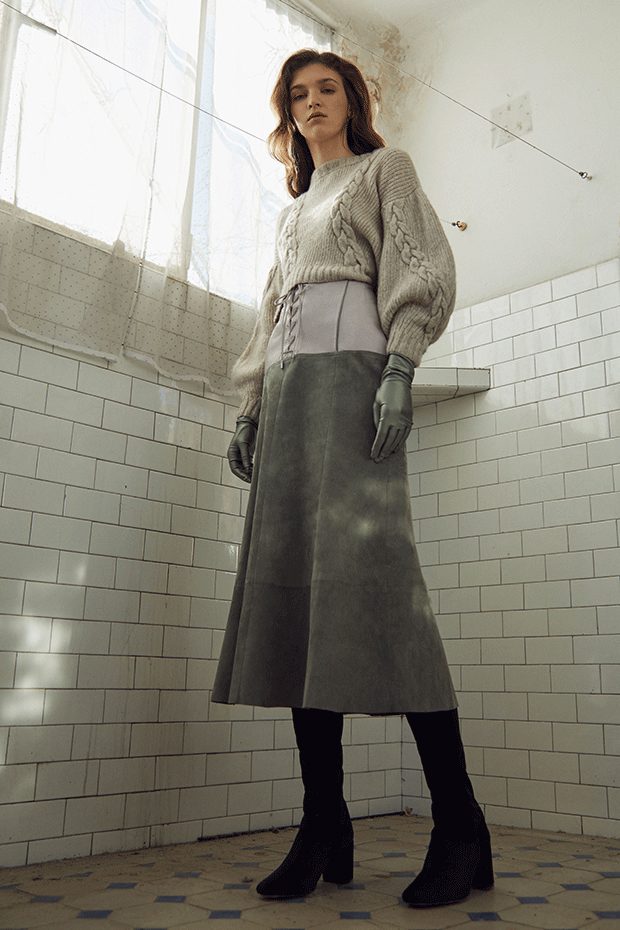 What is the one thing that makes your label stand out from the crowd?
Alejandra Alonso Rojas is about enduring elegance and timeless sophistication. It's very much a reflection of the pioneering spirit of the women in my family. It's an ode to my Spanish heritage. It's incredibly personal but relatable.
How do you stay relevant when designing your collections?
For me, the focus is less on staying relevant and more on creating designs that are timeless and classic. I'm constantly challenging myself to strengthen my voice so that it withstands the test of time. I want the women who wear my designs to love them and wear them, for a lifetime.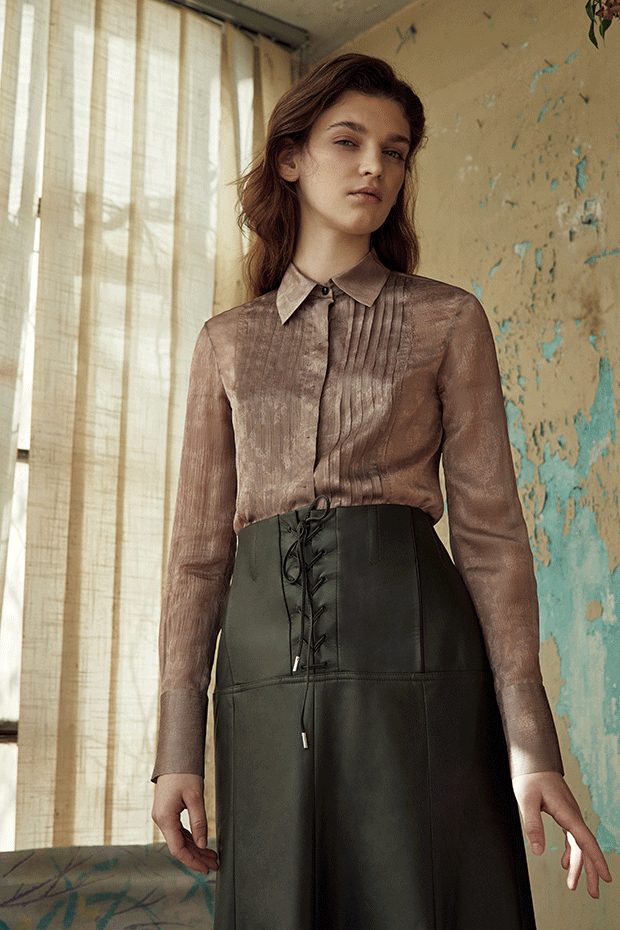 While working on your collections, do you sketch? Could you describe your work in progress?
I love sketching – it's one of my favourites steps while designing a collection. I usually sketch in pencil, them in with watercolours. Right now, on my mood board, I have many old family photos that I use for inspiration, as well as swatches of leathers and printed silks, yarns, and samples of crochet and knit designs.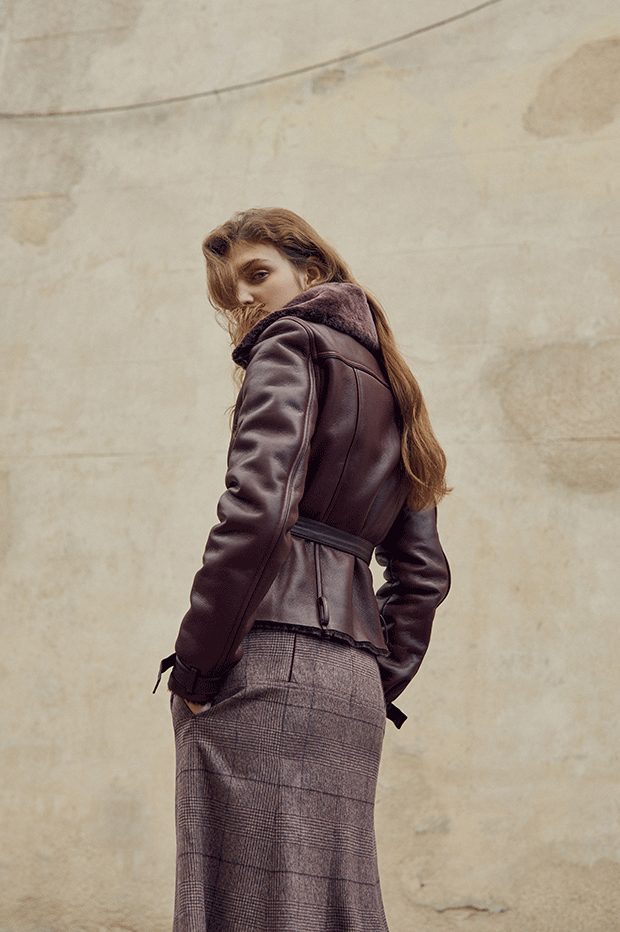 What's the best part about your job?
Every day is a new adventure. It can be challenging sometimes, but I've learned a lot from the experience of launching my own line. And I love that it's entirely a team effort. I love sharing everything I've achieved with my dear team! They are the best.
What is the one piece you think every woman should have in her wardrobe?
Every woman should have a cashmere knit; it's classic investment piece that stands the test of time.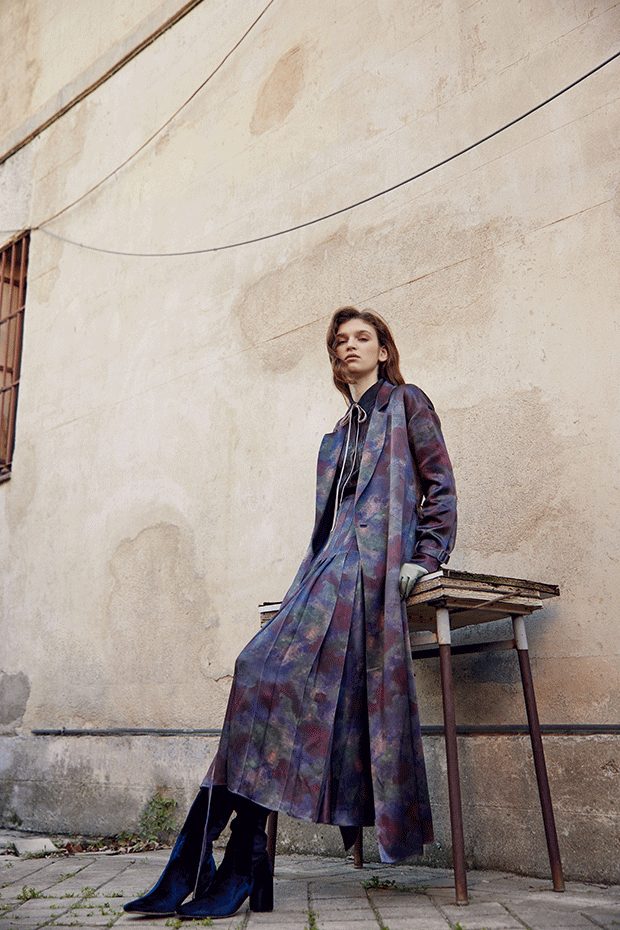 What's the best advice you've ever gotten?
Never to be too comfortable; you must continue growing, pushing your limits, and learning.
As a designer, how do you see yourself growing in the future?
I'm very passionate about the work I do, and I feel I'm growing every day as a designer, learning from new experiences and discovering new sources of inspiration. We're currently focusing on women's ready-to-wear with an emphasis on hand-knits, crochet, leathers, tailoring and custom-developed silks. As for the future, who knows! I see great opportunities with accessories, knits for men and children, even footwear.
Keep up with Alejandra's label over @alejandraalonsorojas
Originally published in DESIGN SCENE Issue 018, available now in print & digital.