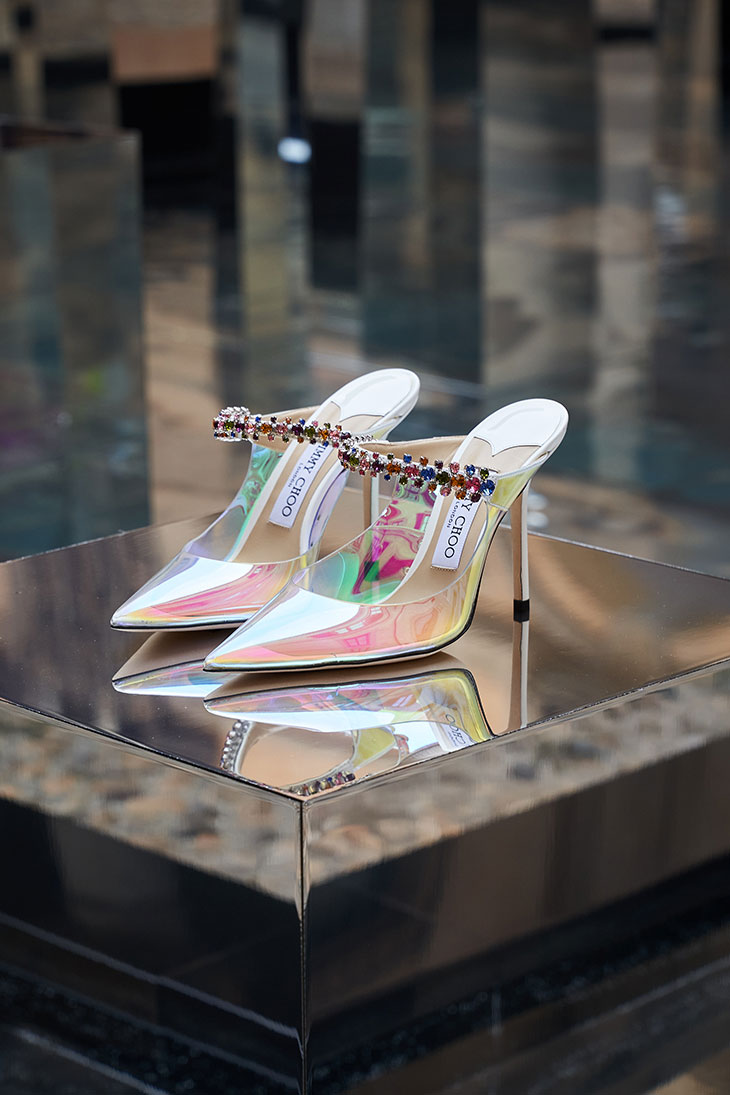 Discover Jimmy Choo Spring Summer 2022 collection presented during the recently finished Milan Fashion Week. Named Euphoric Glamour, the collection reflects the fundamental codes of Jimmy Choo – feminine, glamorous, exquisitely crafted, energetic, free.
We earn a commission when you follow the link to make a purchase. Click here to learn more about how we make money.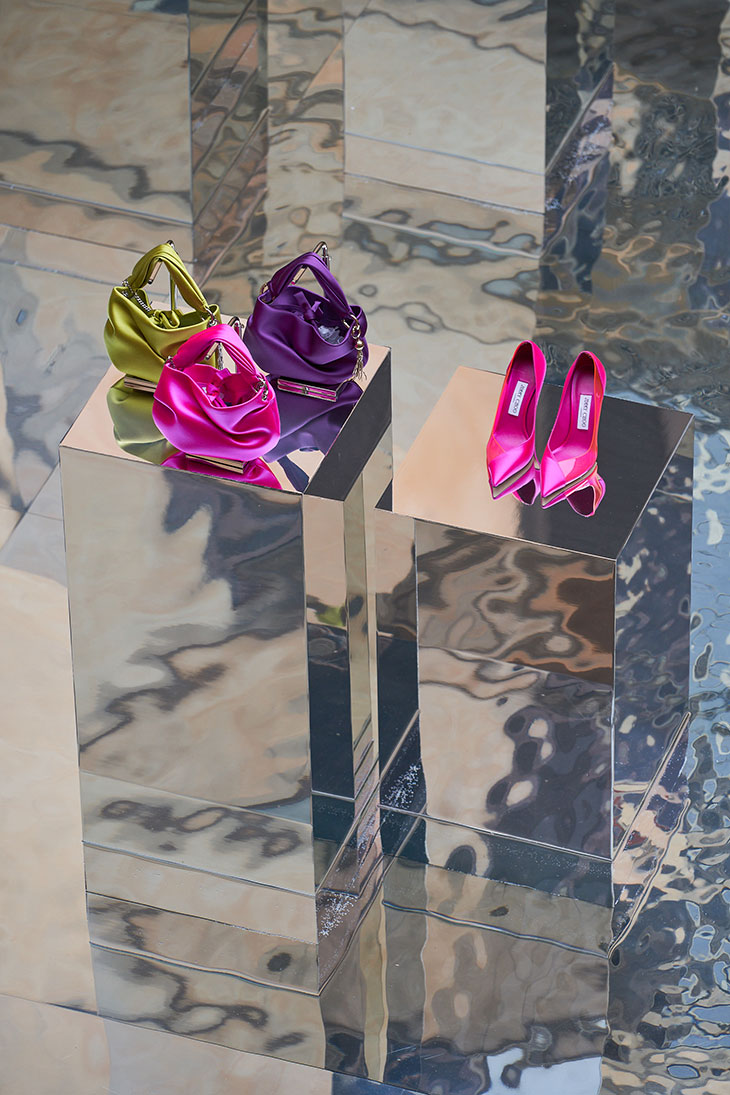 This was a moment for two things: to pause, to consider what Jimmy Choo represents as we reach a major milestone. And to be instinctive – spontaneous. Spring is a moment of newness, a natural point of rebirth – there was a sense of recharge, a new energy and I wanted this to inspire the collection, but in an unexpected, unanticipated way. Nature is powerful. But equally translates this power in a quiet way – you don't hear it but you see it in everything around us and it should not be ignored. More than anything else, this collection is about joy – for the natural world, the euphoria of being outdoors, free, surrounded by the world.
– Sandra Choi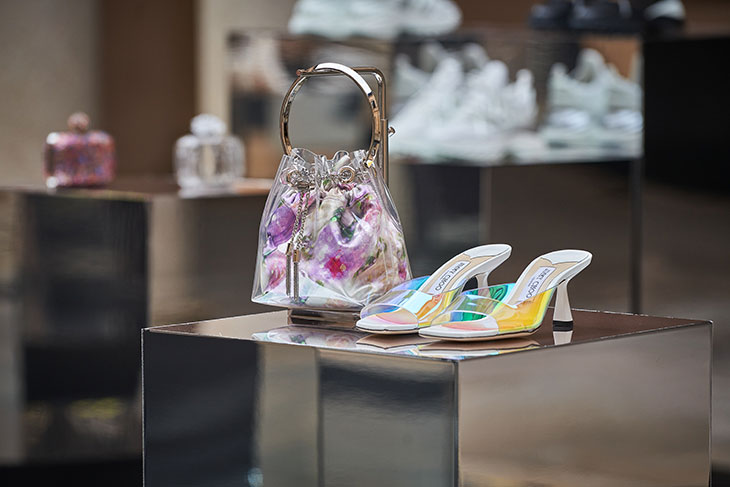 SHOP THE FW21 COLLECTION: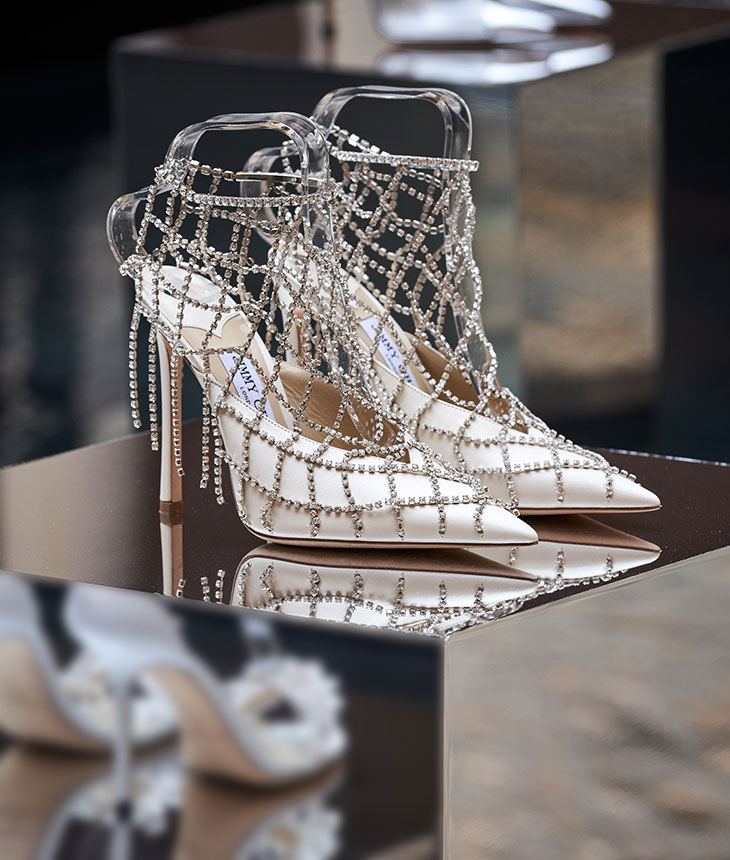 The joy of outdoors, of embracing the world and its incredible beauty. Positivity characterises the collection, filled with succulent colour, tactile surfaces, exuberance. For Spring 2022, Jimmy Choo celebrates a natural instinct – to adorn oneself, to attract attention, to enjoy.
The collection explores a constant interplay between the organic and the graphic, always: sharp silhouettes contrasting with natural curves, materials boldly combined, both high-tech and natural. Silhouettes and details reflect an unexpected vision: heels are sharp, toes narrow to exaggerated point or are dramatically chiselled – pushed to the extreme.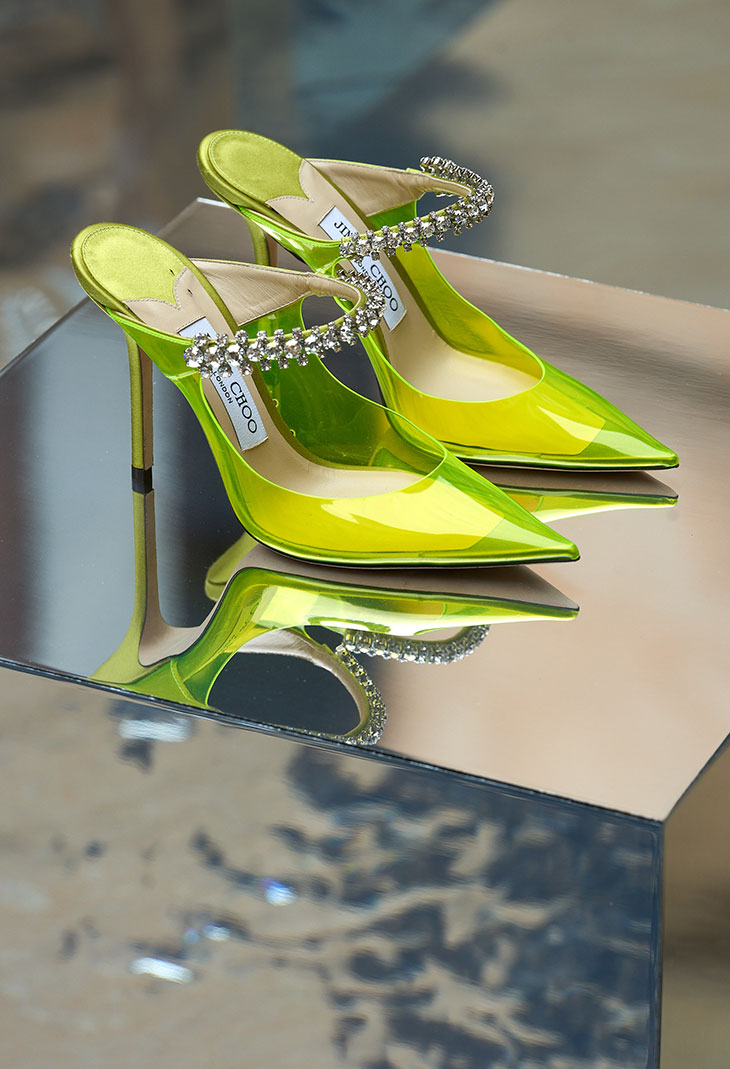 SHOP THE FW21 COLLECTION: