Mechanical, analog. The rhythm of the machine, needles moving synchronously, hands leading harmoniously, the thread becoming knit, key ingredient of a multifaceted Italian story. Discover Missoni Spring Summer 2022 collection during the recently finished Milan Fashion Week. For his first show as Creative Director of the maison, Alberto Caliri focuses on the most essential and authentic spirit of the Missoni DNA.
Walking through a thirty-meter tunnel to deep dive into a narration of love, passion, creativity and craftsmanship, to the tune of a cadenced rhythm… a rhythm that feels like a heartbeat. Entering a dimension of light and reflections, with a veil of iridescent smoke, that hides and at the same time reveals.
– from Missoni.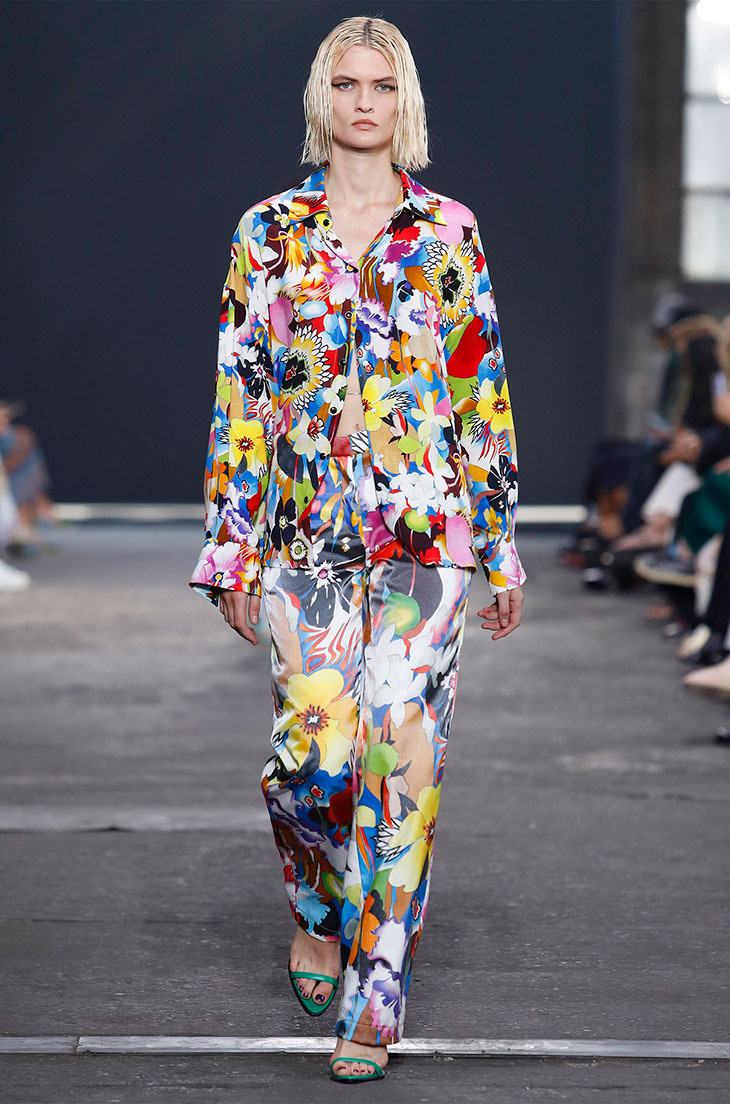 A heritage made of artistic flair and effortlessness, imagination and realness, revolutionary audacity and bourgeois elegance. With the new collection, Missoni celebrates an independent and decisive femininity. The body and the skin become tools of self-expression for assertive, emotional and confident women. Inspired by the late 90s era, the collection searches for a type of beauty that is a pleasure to be unapologetically satisfied.
"Each bee carries within itself the mechanism of the universe: each summarizes the secret of the world," writes Michel Onfray. Thanks to my bees. This collection belongs to each of US, to OUR world.
– says Missoni Creative Director Alberto Caliri.
Declaration of love, supreme act of freedom: Missoni celebrates the return to life with joy and stubborn optimism.