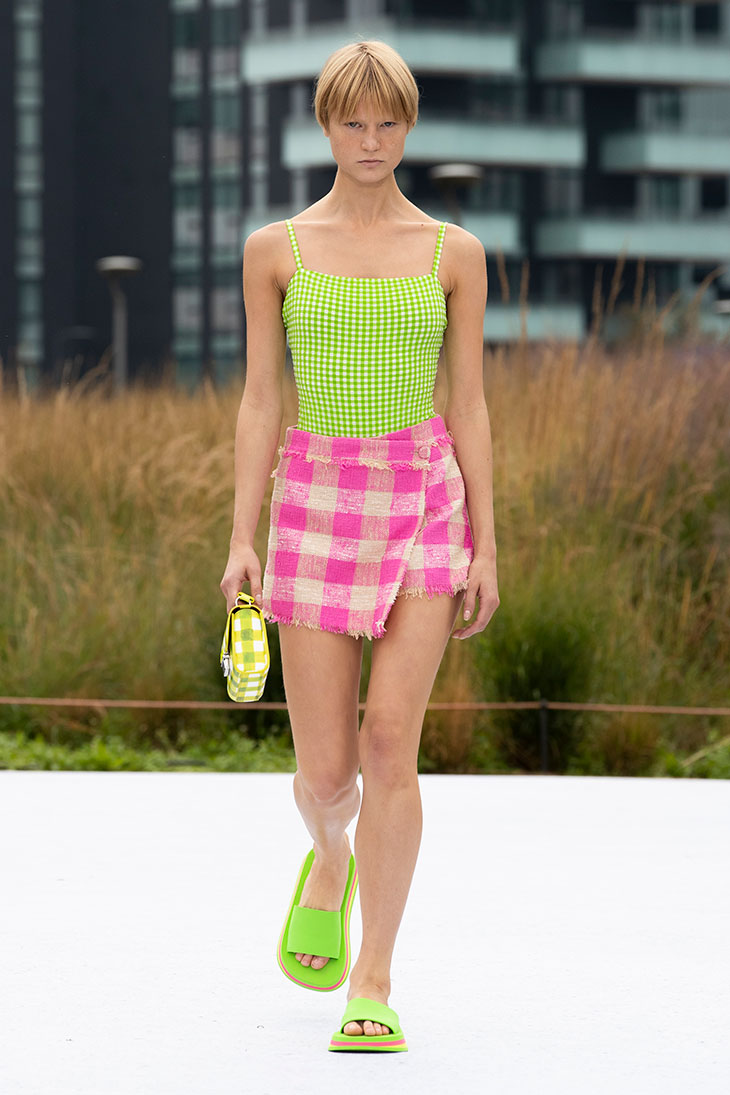 Back to Life, Back to Reality. Discover MSGM Spring Summer 2022 collection presented at the Biblioteca degli Alberi, during the recently finished Milan Fashion Week. Inspired by the '80s, Creative Director Massimo Giorgetti throws a picnic party, in the Milan's park known as the Library of Trees, close enough to the heart of the city to feel its vibrant energy.
Back to Life, Back to Reality: for the MSGM community, its return to the catwalk is a picnic party on the lawn, an outdoor get-together at the "Biblioteca degli Alberi", the park in Milan known as the Library of Trees, close enough to the heart of the city to feel its vibrant energy. Back to Nature becomes Back to the City: the rebirth of the metropolis echoes the feverish yet carefree atmosphere of the 1980s when everything seemed possible and a collective acceleration drove Milan towards the Future. – from MSGM.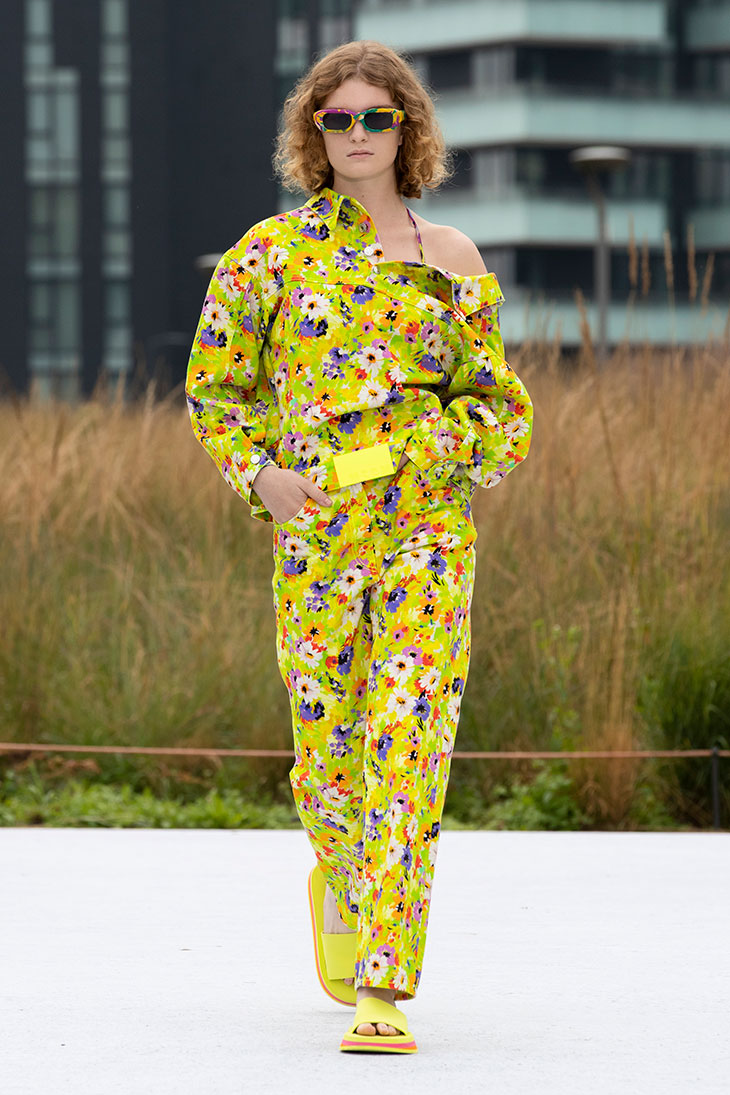 Milan in the '80s, its art, design and fashion are the main inspiration for Summer 2022 collection. Fashion by Fiorucci and the new wave shops, as well as a charged concentrate of colours and flavours – Milan feels like New York as in 1984, when Keith Haring painted the Fiorucci store in Piazza San Babila.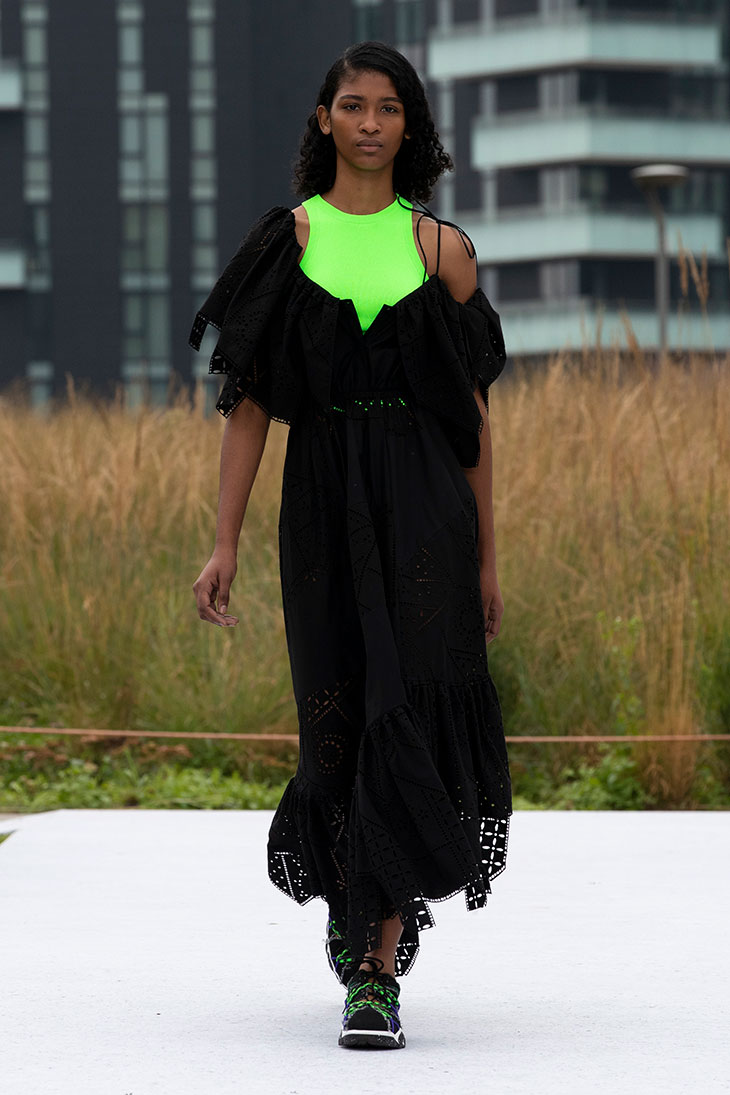 The young avant-garde was explosive, the air fizzed, pungent and free. Where there were once only fields, beyond the last suburbs, there is now the MSGM picnic; beneath the heat of the sun and the shadow of the skyscrapers, awash with vibrating sound, there is a party that is a celebration of the return to Life, to that same excitement forty years later.
The flowery meadows of this slice of Milan are printed onto the collection's garments, on fluid micro-plissé textures for soft clothes, tailored looks and pyjama looks, on satin and printed sequins, denim and jersey, ruffled tops or oversized sweatshirts in plissé cotton, or in a precious version with 3D-effect artisanal sequins. The graphic motifs are reminiscent of the "picnic posters" designed by Steven Frykholm for Hermann Miller in the 1970s and 1980s for the American company's open-air gatherings.