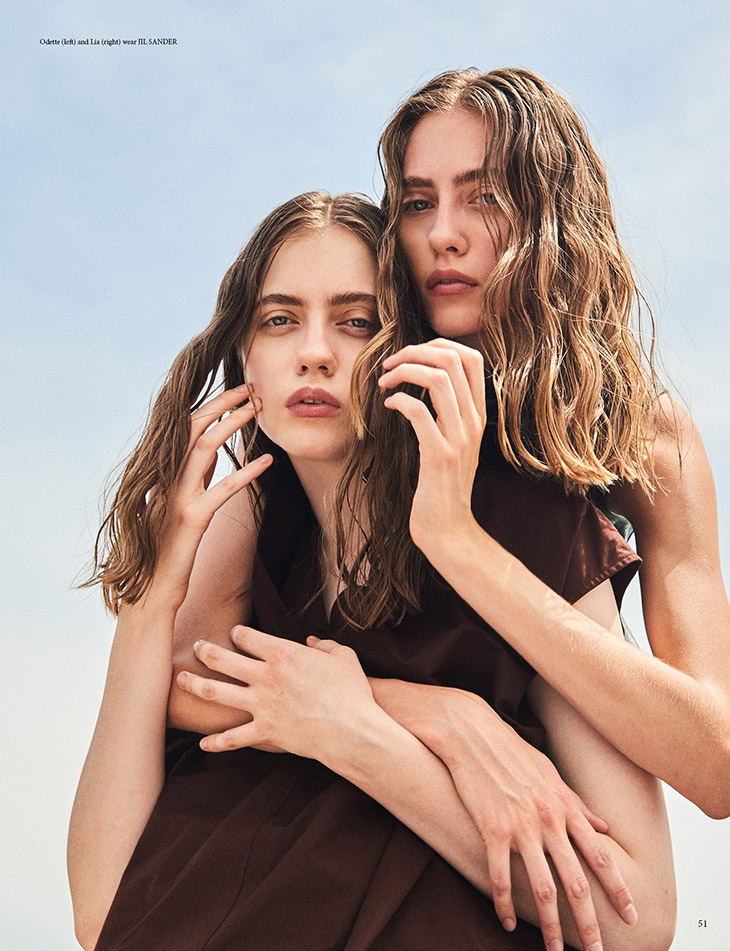 Top models Lia & Odette Pavlova take the cover story of DSCENE Magazine's Love edition lensed by fashion photographer Egor Tsodov. In charge of styling was fashion editor Damien Vaughan Shippee, with fashion direction from Katarina Djoric. Beauty is work of hair stylist Shinya Nakagawa at Artlist, and makeup artist Ai Yokomizo at Bridge Artists. Photo assistance by Oleksandr Bielchiev, and styling assistance by Turner Allen.
Lia & Odette talked with us about sisterhood, read the interview below: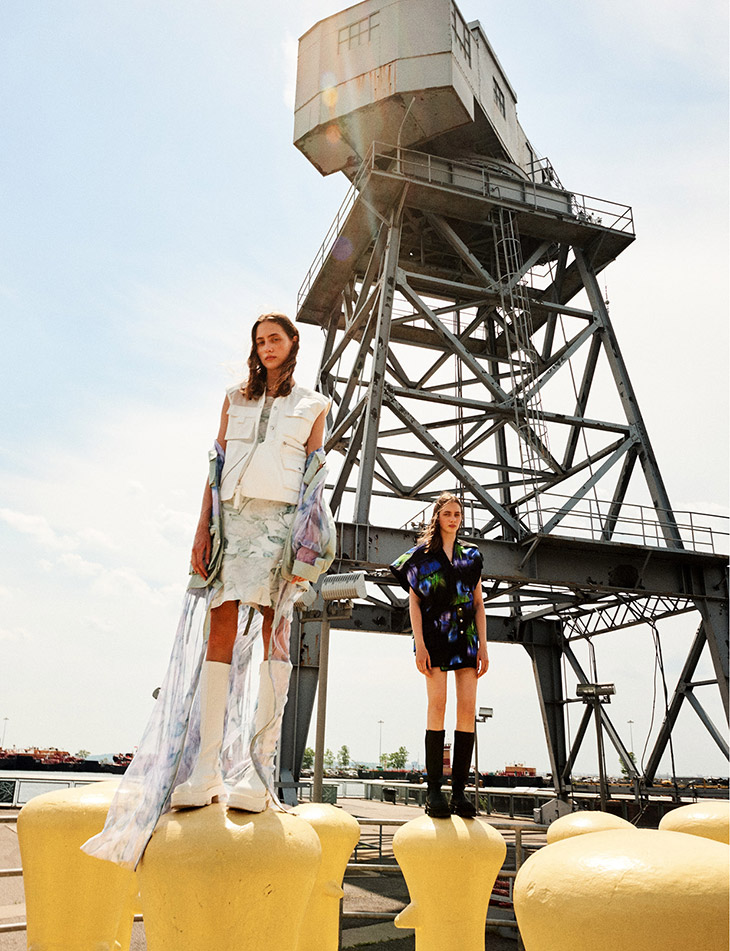 What is your relationship with your sister like?
ODETTE: It is a very close, trusting, and warm relationship.
LIA: My sister and I are definitely best friends. I know that she is the one who will always support me and give me good advice.
What do you love most about your sister?
ODETTE: She is a person with a big heart. She will always help her family, friends, and people if they find themselves in a difficult situation.
LIA: I love her kindness and calmness, and I love that family is the most important thing to her. I admire that.
What makes you proud of your sister?
ODETTE: I am proud that my sister was able to become who she is now. She is exactly where she always dreamed of being and living. No matter what difficulties she encountered along her path, she always found a way of solving them in order to move forward.
LIA: I am proud of my sister because she is strong. She has been working as a model for ten years, building her career, but at the same time, she was growing as a person, as a wife, and also as a mother of a beautiful girl. I think for most people it is not easy to combine all this.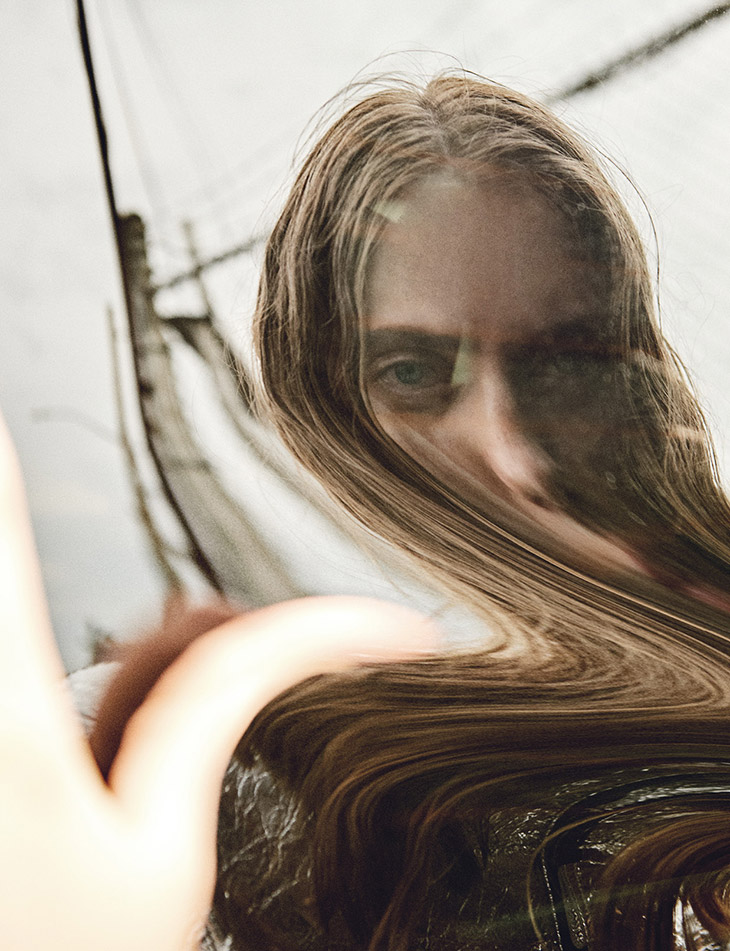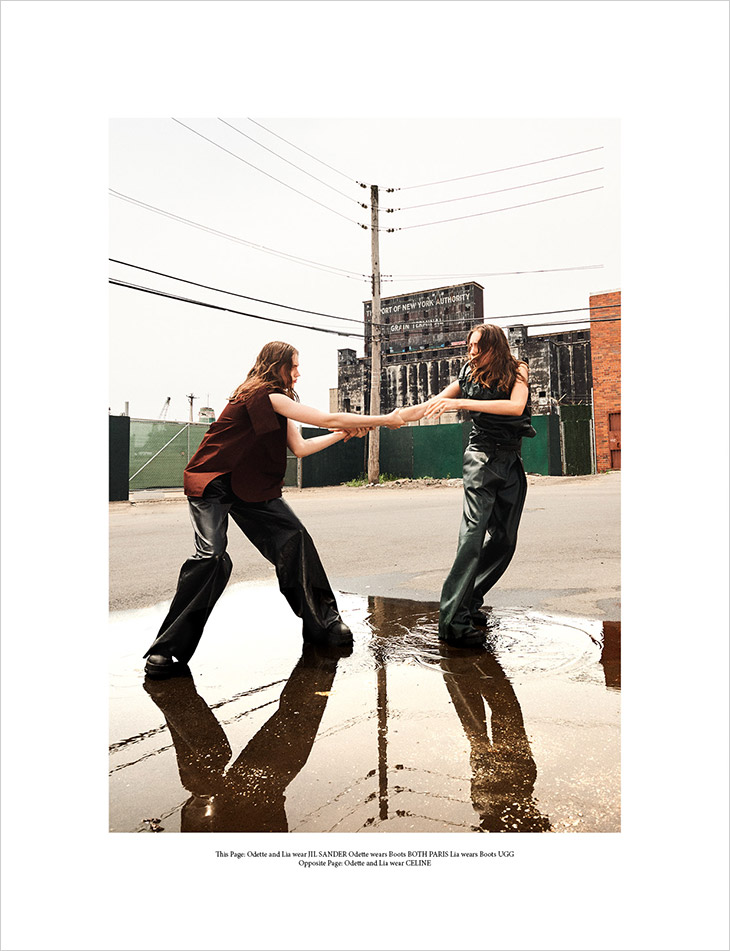 What's your definition of LOVE?
ODETTE: Love is something a person cannot live without. Love is the engine of life. And love is in absolutely every person.
LIA: Love for me is comfort, honesty, and joy; whether it is family love, romantic love, or friend love.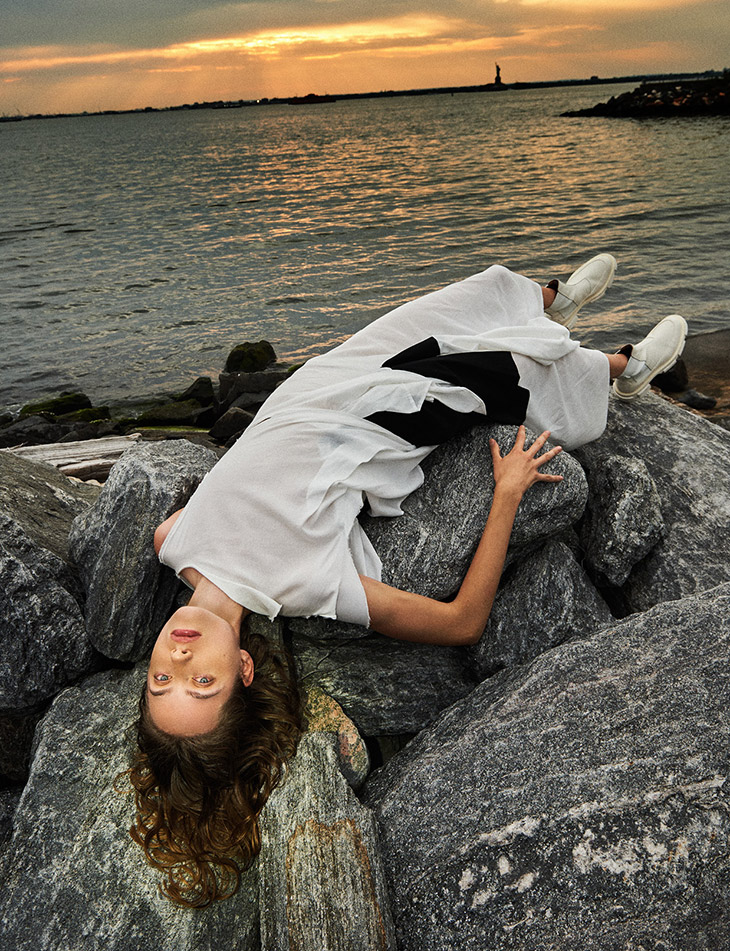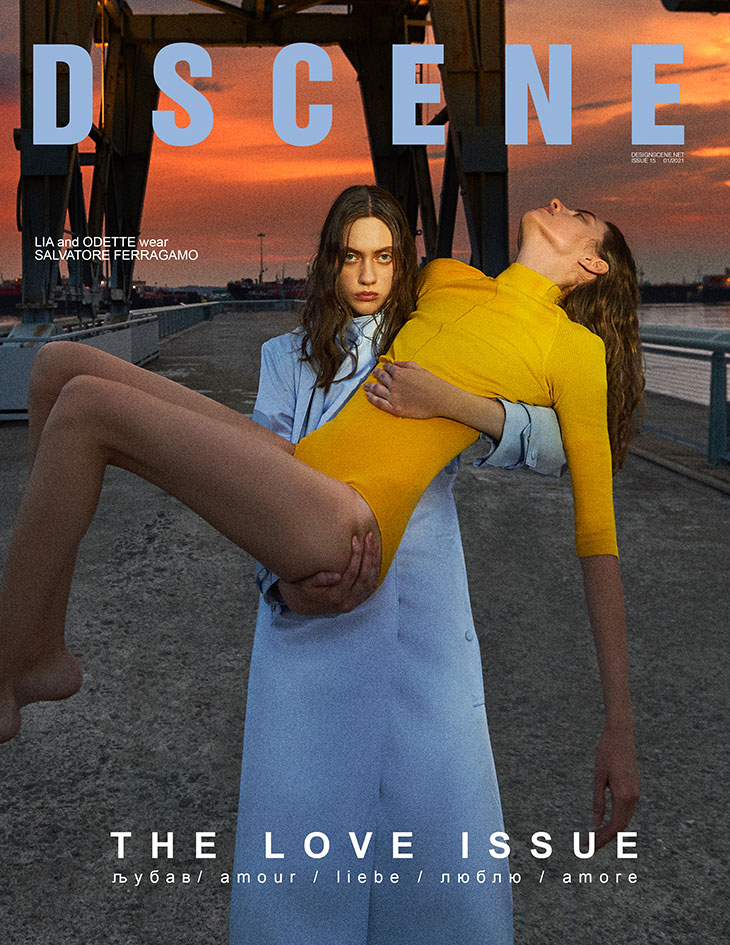 Photographer EGOR TSODOV – @egortsodov
Fashion Director KATARINA DJORIC – @katarina.djoric
Fashion Editor DAMIEN VAUGHAN SHIPPEE – @damienvaughanshippee
Models LIA PAVLOVA and ODETTE PAVLOVA at NEXT Models – @lia.pavlova @odette.pavlova
Makeup Artist AI YOKOMIZO at BRIDGE Artists – @aiyokomizo
Hair Stylist SHINYA NAKAGAWA at Artlist – @shinyanyc
Photographer Assistant OLEKSANDR BIELCHIEV
Stylist Assistant TURNER ALLEN
Location Aaron Cameron Muntz Studio