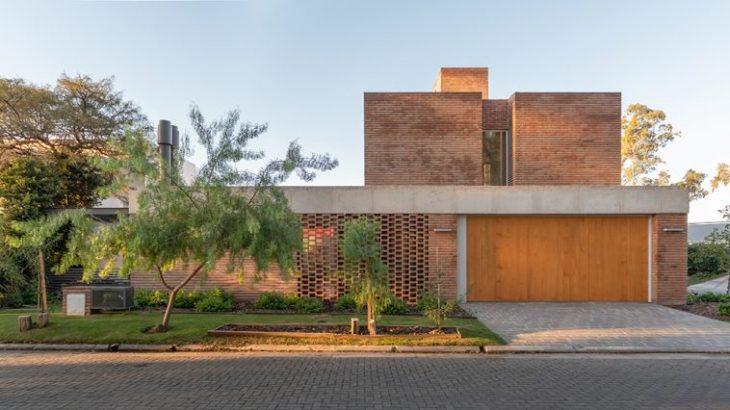 Living in a noisy neighborhood can be a real annoyance, especially if you work from home. After all, your house should be a place where you can unwind after a long day and find blissful peace. However, not all is lost, as there are numerous ways to soundproof your home. You simply need to know the proper methods to avoid spending too much money on that.
Continue reading to learn about the top 10 soundproofing tips for keeping your house noise-free. It includes things like insulating your garage door, replacing old windows, installing acoustic tiles in the walls, soundproofing your ceiling, and many other things. Read on and ensure that you can rest assured that the noisy streets and neighbors will no longer be an issue.
Improve the Insulation of Your Walls
If your home is made out of brick or wood, it will be easier to soundproof it. However, if you have an apartment made of concrete, this will be much harder. The first thing you can do if you have a brick or wood house is improve the insulation of your walls and reduce the echo and noise outside. To learn about insulating concrete-block walls, check this article.
The more drywall you have between you and the outside world, the better. This will ensure that the noise from the outside will not get inside the room and disturb you while sleeping.
Soundproof Your Garage Door
Your garage door is responsible for allowing a lot of noise to get into your home from the outside. If you have a wooden garage door, then you should improve it with some insulation foam, which will act as a resonator and block out sound. If you don't want to spend money on buying insulation foam, you can also use rug padding to achieve the same result. On top of that, you should ensure that the garage door opener is not malfunctioning, as it could mean even more noise.
You can also think about replacing your garage door with a wooden one – it will keep out the sounds that originate from the street. Or even consider hiring people who specialize in insulating a garage door professionally.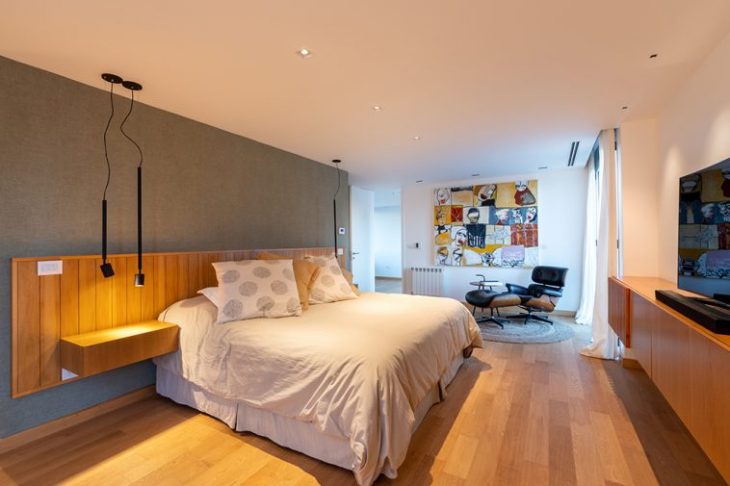 Soundproof Your Ceiling
Your ceiling is responsible for absorbing a lot of sounds – that's why you should soundproof it as much as possible. You can do so by installing acoustic tiles in the ceiling. If you don't want to pay for a whole set of acoustic tiles, you can also buy only a few of them and experiment with different positions to see which one will block the most noise. Overall, acoustic ceiling tiles are one of the most affordable ways to soundproof your home by absorbing sound waves, reducing noise transfer, and echoing.
Consider Installing Acoustic Curtains at Windows
Acoustic curtains are specially-made curtains that you can install on your windows. They're usually made out of heavy fabric (like burlap) and are placed behind your regular curtains. They're specifically designed to absorb sound and reduce echoes in your home. When you choose to buy acoustic curtains, you can also opt for blackout ones to make sure that unwanted light doesn't enter your room and disturb you while sleeping.
Replace Your Old Windows with Double Pane Windows
Replacing old windows with double pane windows will significantly reduce the amount of noise that gets into your home. This is because old windows are not very good at blocking out sound, causing it to pass through and into your room. On the other hand, double pane windows are very good at blocking out sound, making them a great investment, especially
Add Extra Insulation to Your Windows
If you want to reduce the amount of noise in your house, you can also add more insulation. This will help keep out the noise from the outside and will improve the soundproofing of your windows. To do so, you should identify which parts of the window are causing echoes and noise to get inside your room. You should then add some additional insulation in these parts.
Use Acoustic Panels in Your Walls
To enhance the soundproofing of your walls, you should consider placing acoustic panels on them. The panels will help keep out noise from outside and prevent it from entering your room. They're easy to install and are available online. You will need a lot of them if you want to cover all the surfaces in your home, though.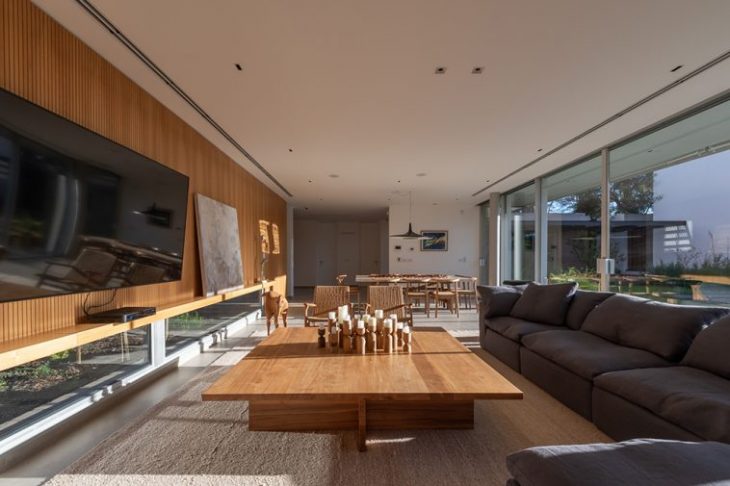 Add Acoustic Foam
One of the easiest ways of soundproofing your home is adding acoustic foam to your walls, floor, and ceiling. This will allow you to block out any kind of noise from the outside entering your home and causing echoes in the process. To do so, simply add acoustic foam over all the surfaces in your home where unwanted noise can get inside of it.
Consider Adding a Soundproof Fencing
If you have a lot of money to spend on soundproofing your home, then you can make soundproof fencing. It's an effective way to reduce noise from outside – it will block out any kind of harmful noise that enters your home.
In order to make this kind of fencing, you'll need special soundproofing material that is available on the internet. You can choose to buy it in bulk or simply buy a small amount first and test out whether it really helps enough that it's worth the price.
Add Soundproofing Material Underneath Floorboards/Carpet
If you have noisy neighbors or you live near a busy road, then you should consider adding soundproofing material underneath your floorboards and carpet. This will prevent the noises from the outside from getting into your room.
Conclusion
Soundproofing your home is not an easy task – it requires a lot of work and dedication on your part. However, if you're a night person who needs quiet in order to sleep, then it's worth investing some time into improving the soundproofing of your house.
If you take the time to follow all above soundproofing tips, then it's guaranteed that you'll be able to enjoy peaceful nights without being disturbed by the outside world. We hope that everything works out just fine – and your noisy neighbors won't bother you again.
All Images from Casa Santina by Estudio Opaco – See the full story here