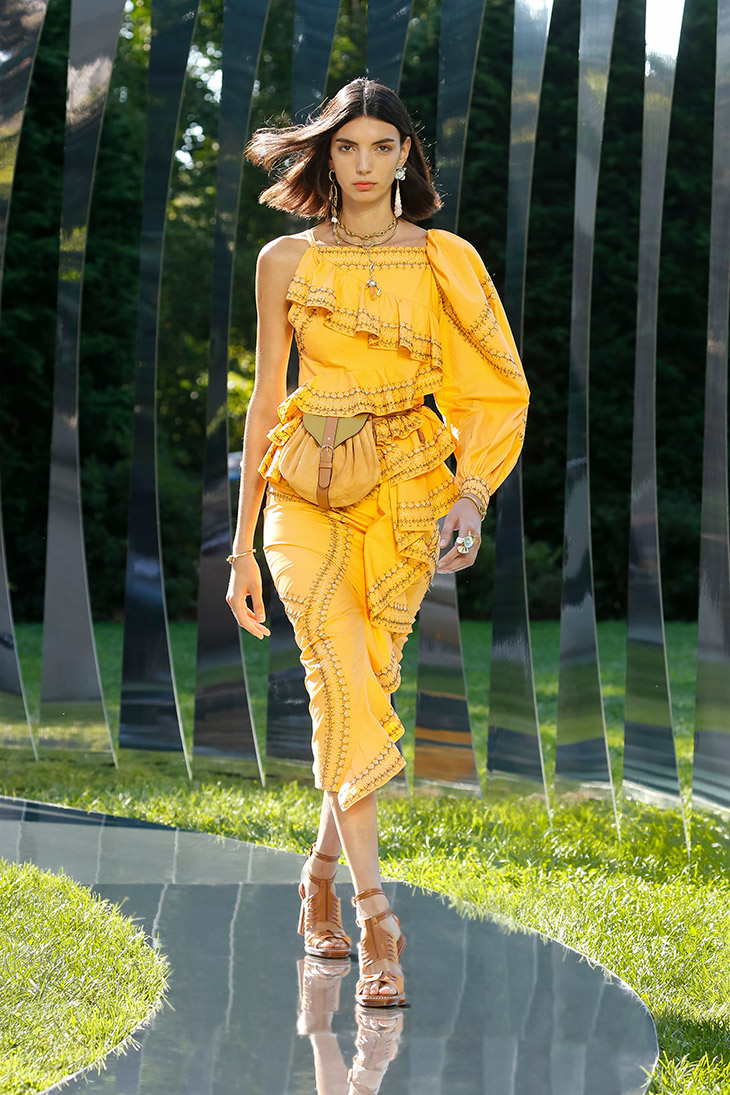 Fashion designer ULLA JOHNSON unveiled her Spring Summer 2022 Collection, that celebrates nature, on September 8th, during the recently finished New York Fashion Week. The collection brings simplicity and contemplative elegance, and it explores the duality between strict corsetry and unbuttoned layers topped by oversized outerwear and trousers. The bright colors, sun-bleached shades of citrus, coral and lavender pay homage to the botanical realm, while deep blues and greens were inspired by the ocean.
SPRING SUMMER 2022 WOMENSWEAR COLLECTIONS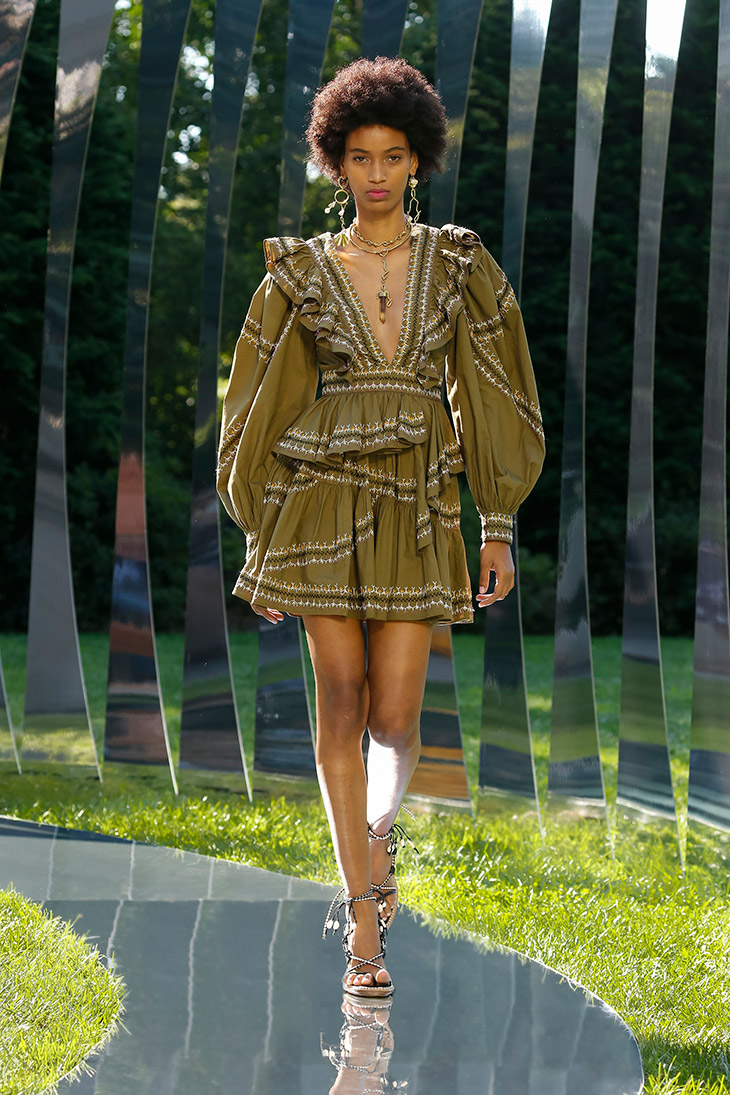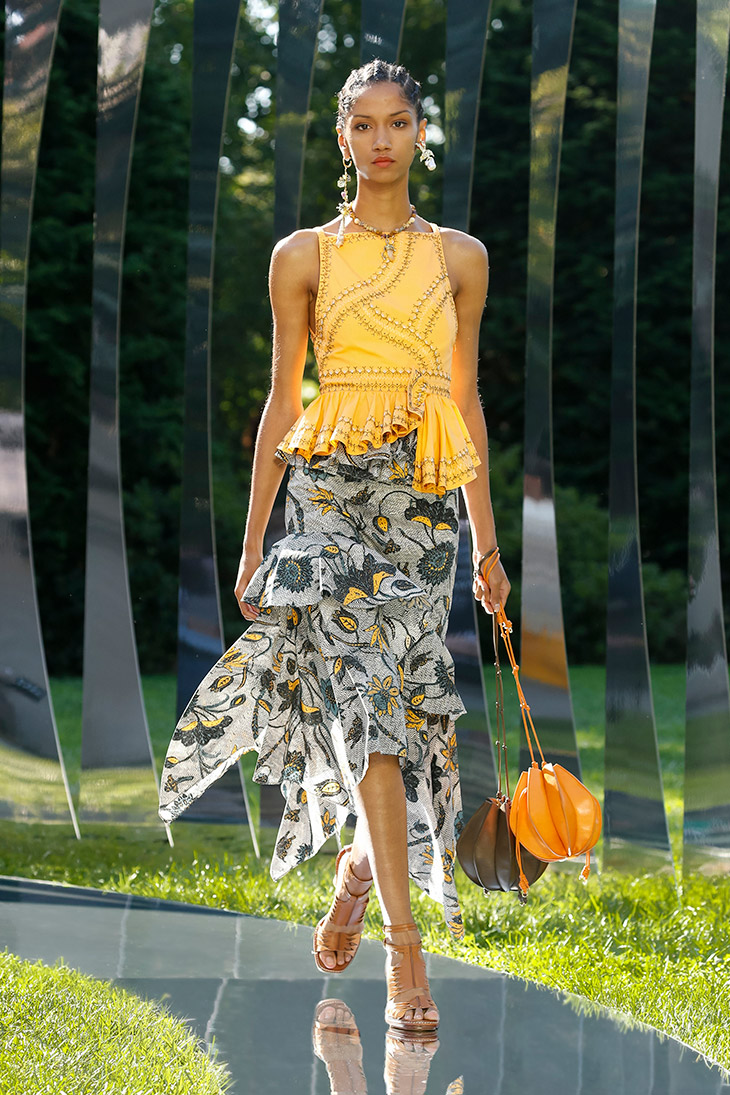 "The collection brings to life a métissage of pattern and texture. The hand of the maker is brought to the fore as she mixes a diaphanous thumbprint dot organza with an intricate handloom adorned with rosettes of hand-embroidered cowrie shells. A bold one shouldered frock seems sculpted from air, while a sculpted bodice softened with a full skirt hangs suspended from barely-there straps. Indigo hand-tied shibori sunbursts across tailored silhouettes, stunning the eye with its kaleidoscopic patterning. Graphic hand-embroidered thread work travels across dynamic and modern shapes featuring delicate apron bodices, cascading column skirts, and asymmetrical sleeves and peplums. Panels of open thread work with crocheted straps accent densely stitched corsetry in hues of cream, deep sea and pale blush shown over poet blouses finished with delicate lace collars.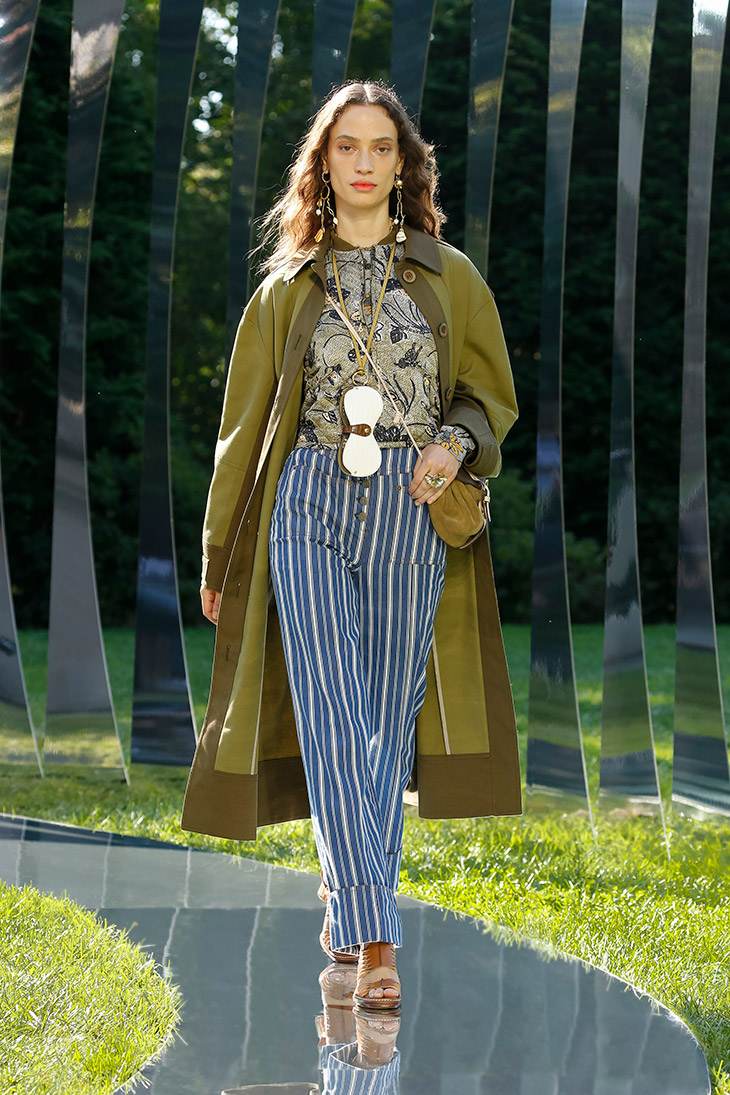 Johnson's adoration of the natural world is on full display in this season's accessories offering. Botanicals and seashells inspire myriad forms in jewelry, handbags, and footwear. Her partnerships with brass artisans in Kenya delights with an array of jewelry inspired by the oceans. Whimsical mélanges of seashells, starfish, baroque pearls, earthy crystals and brass are a celebration of the season. A new pair of sculptural forms is revealed in the handbag category: The Lotus pleated fleur and oversized bucket are inspired by the ceramic works of Ursula Morley-Price and harken undulating waves. Micro-size drawstring pouch necklaces in buttery nappa and elegant sunglass holders in graphic patchworked tones offer lovely adornment for the body, layered together for an irreverent effect. The Paloma ruched crossbody, also new for the season, is convertible to a belt bag and offered in a range of eye-catching materials from crocheted raffia and custom Italian jacquard in sunny pops of orchid, marigold and olive." – from Ulla Johnson