Have you ever wondered where rich celebrities spend their summers? Believe it or not, you are not alone, as most average people have pondered the same thing. What most people do not understand, it is not unusual for celebrities to spend their vacations in the comfort of their own homes. Instead of spending the summer, holidays, and other downtimes in 5-star resorts, some celebrities invest in vacation homes. These are no ordinary homes, but luxurious properties, with much-desired amenities. Owning a vacation home allows celebrities to avoid overcrowded resorts and still access the same amenities.
Where are celebrity vacation homes located? Find the answer to this question and much more in the content provided below.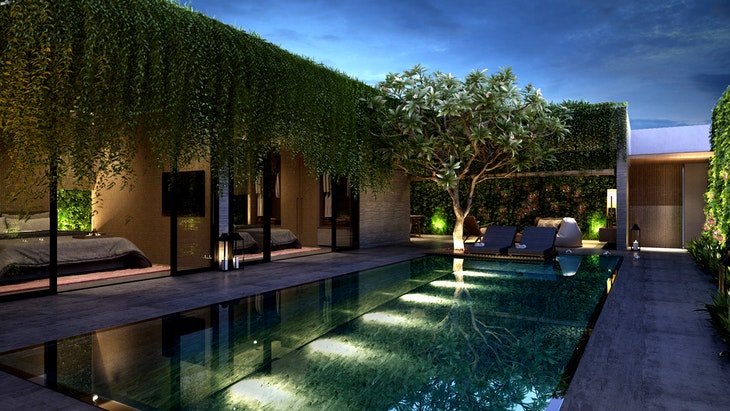 Carbon Beach, Malibu
A large number of celebrities – Betsey Johnson, Emma Stone, Leonardo DiCaprio, Reese Witherspoon, Shaun White, and Miley Cyrus – own vacation homes in Malibu. The celebrities invest hundreds of thousands of dollars in Malibu properties that are utilized for special events, such as summer vacations.
One particular Malibu property drawing a lot of attention from the wealthiest celebrities, including Leonardo DiCaprio, is Carbon Beach. DiCaprio's Malibu vacation property is comfortably and beautifully situated on Carbon Beach "Billionaire's Beach".
Jupiter, Florida
Another popular vacation home spot for the rich and famous is Jupiter, Florida. Celebrities like Cindy Crawford, Tiger Woods, Olivia Newton-John, Michael Jordan, and Celine Dion own vacation homes in Jupiter. Each aforementioned celebrity has invested a lot of time and money into his/her Jupiter vacation home. The mere mention of celebrity vacation homes in Florida always comes back to Jupiter.
Each Jupiter vacation home features the amenities of spending a few weeks in paradise. These features include swimming pools, extraordinary views, tennis courts, private balconies, sunrooms, gyms, and rooftop helipads. Everything is needed to make a celebrity cozy and content on the hottest of summer days.
Condos for sale at Myrtle Beach have been bought up by celebrity investors.
Hawaii
There is no place that can come close to being paradise other than Hawaii's Kailua Bay Beach. Former President Barack Obama owns a vacation home in Kailua Bay Beach. The home is beautifully situated at Paradise Point Estates. Its lavish eye appeal is nothing compared to the private pool, with a lagoon-style design. While the pool is enough to take your breath away, this is just the beginning. The large bay window in the sitting room provides the family and visitors with a bird's eye view of the island. Other features include an on-sites gym, gourmet kitchen, luxurious bedrooms, and dining areas.
Other celebrities that own Hawaii vacation homes include Emma Stone, Oprah Winfrey, Jay Z & Beyonce, Julia Roberts, Ben Stiller, Michael Crichton, Bette Midler, and Natalie Merchant.
Punta Mita, Mexico
Punta Mita is a luxury resort in Mexico. The resort is situated on a peninsula shaped like a pear. Kim Kardashian, Richard Gere, Lady Gaga, Jennifer Lawrence, Leonardo DiCaprio, and Gwyneth Paltrow own vacation homes in Punta Mita, Mexico.
The celebrity Punta Mita vacation homes feature lavish pools, private driveways, stunning views, on-site gyms, and balconies.
New York City
Although New York City has lost some luster, it is still one of the most popular cities in the United States. It is a celebrity hotspot since so many networks have studios here. Whether they're settling down in SoHo or Manhattan, celebrities love living in condos in NYC. The area has a rich history and beautiful views. Some of the most notable celebrities with condos in New York City are Donald Trump, Neil Patrick Harris, Kirsten Dunst, and Mike Myers. The latter owns a four-bedroom pad with his wife in Tribeca. It is easily one of the most stunning condos in the city.