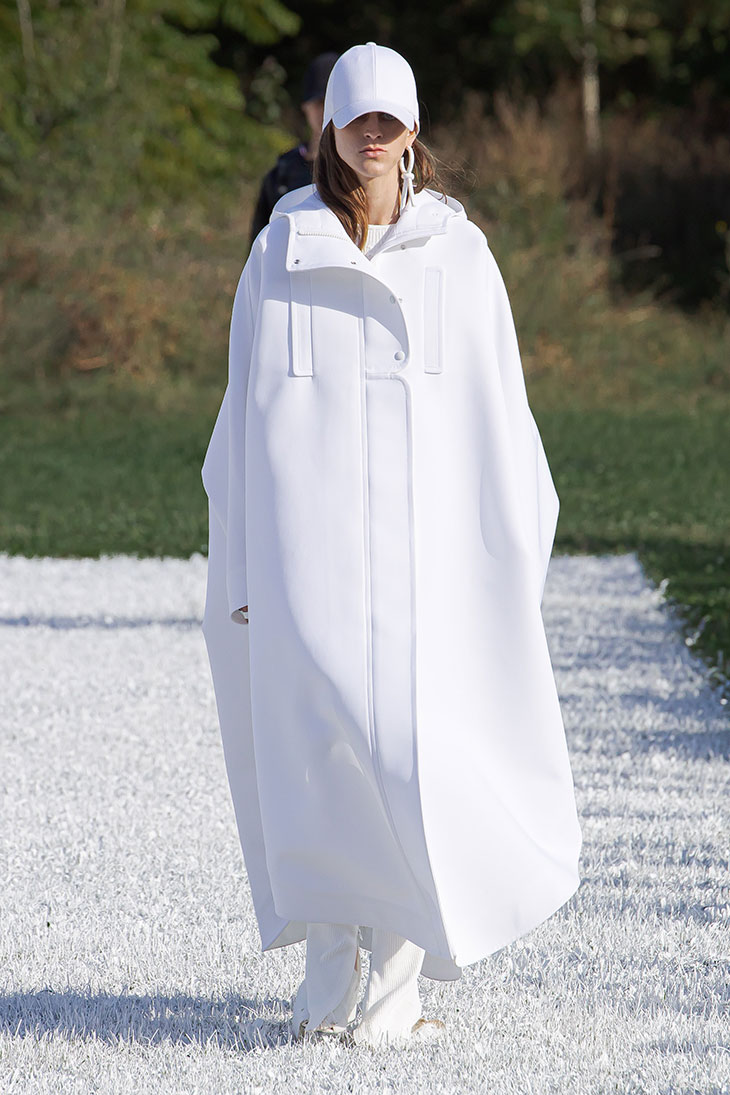 Discover Courreges Spring Summer 2022 collection presented in the Bois de Vincennes, during the ongoing Paris Fashion Week. Named "Both of us knowing", the collection is designed around the festival wear, paying the homage to the moments of intimacy that, sometimes, crowds experience in unison. Creative Director Nicolas Di Felice has composed the soundtrack of the show with his friend Erwan Sene, evoking the memory of the summer they spent together.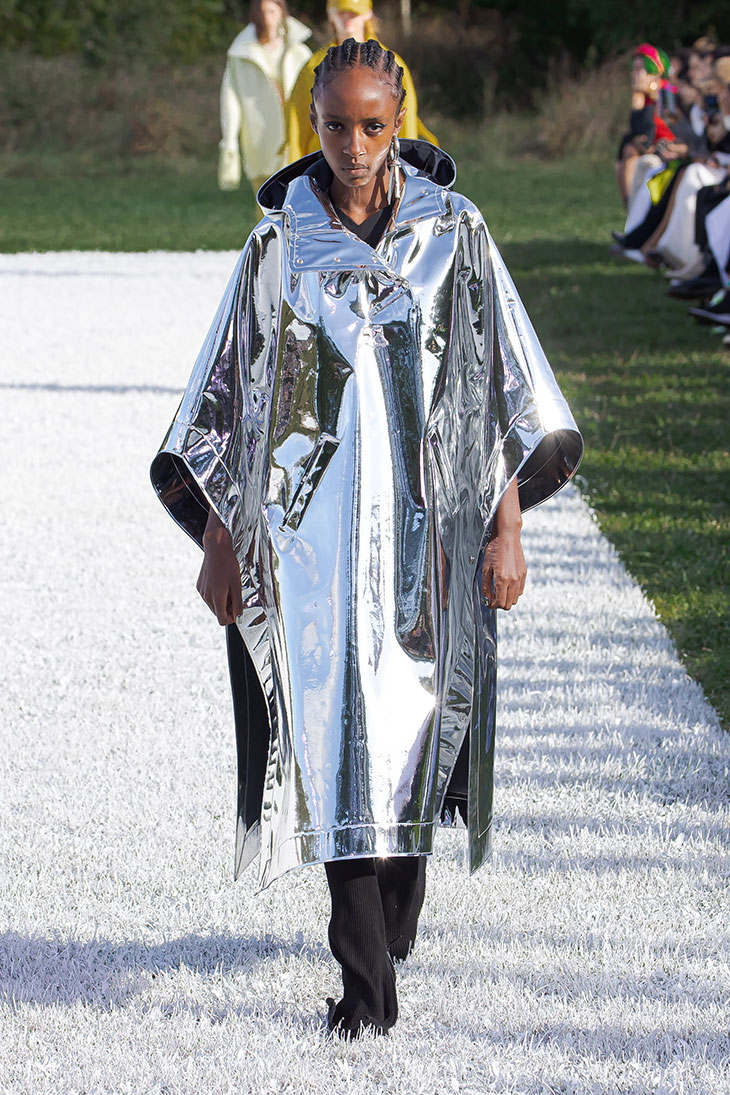 The memories of jubilation have fed a collection designed around the festival wear. In line with what was initiated by Nicolas Di Felice, the archetypes of the counterculture are mixed here subtly to the vocabulary of Courrèges – all with an atelier know-how.
© Courreges
The capes start with an extremely simple and geometric pattern (inspired by a round cape from 1968, a triangular one from 1969 and a square one from 1995) with a cutting detail to build the shoulder. The proportions have been exaggerated to completely cover the body – or for cuddling together underneath. Parkas and bombers come into dialogue with heritage coats and trapeze skirts. The «Loop» theme – crisscrossing yokes of fabric found on bras, dresses, skirts, baggy pants and even on the handles of this season's «Loop» bag – was inspired by the straps of a 1976 Courrèges dress (the first piece in Nicolas Di Felice's personal collection, acquired years earlier). – from Courrèges.