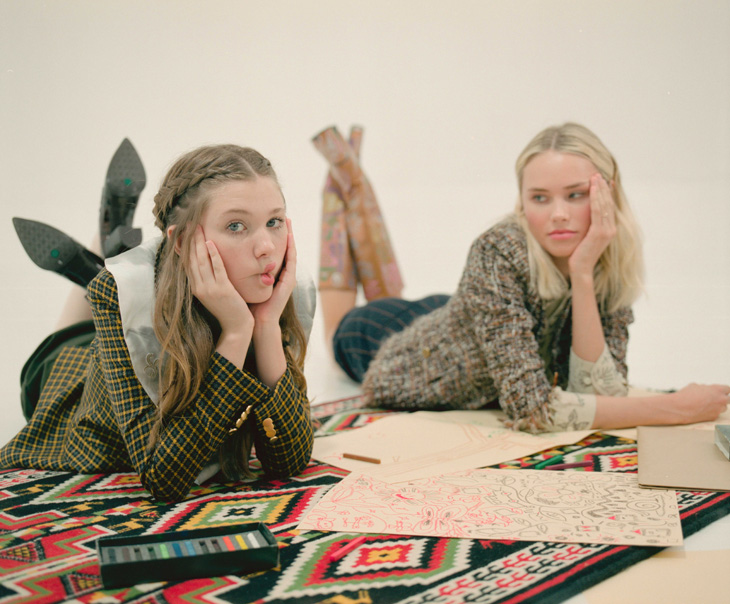 Gifting a unique manner for expressing your passionate love for the people in your life. It ensures your message of feelings reaches the concerned person and lets them be aware of it. Now when espousing a gift for a particular individual, you are most uncertain on what they would desire from you or in general. Also, whether it's for a birthday purpose, occasional, or holiday gifts, choosing the right gift asset for that one would prove how desperately you care for that person and their needs. But while being a tough task in itself, choosing a gift can also be exciting because you are determined to go for the best suitable option for the closest ones, such as your sister. Whether you grew up with sibling rivalry or not, now is the time to recognize your sister as a key figure in your life by giving her a gift she'll genuinely want.
Wrist Watches
If your sister is a workaholic and loves to always wear a watch even in the era of smartphones, gifting a watch can never go wrong. There are so many stylish watches from various brands these days, you can go for any watch you like. From traditional analogue watch to modern sports watches, there is something for every personality. Also, watches teach us to value time. So, if your sister is super-busy to think even for herself, give her this gift of time. Help her manage time and herself.
Jewellery
Even your tomboy sister is a girl at heart, believe us or not. Gifting your sister a piece of jewellery is the safest and most convenient option. You can go for a bracelet, an elegant pair of earrings or a necklace if you wish. There are many items to choose from. A delightful and mesmerizing heart locket necklace is a smart choice for a present whether it's on a birthday for your sister or any other respective occasion dear to them. Chain lockets will neither disappoint you nor your sister.
Claw Clips
No matter what age your sister is, hair pins and claw clips are always a useful and thoughtful gift idea. If your sister is a girly girl-type personality, she would love this claw clip gift idea. Claw clips are utilized to bun up hair in different styles. The claw clips are also available in various colours and patterns to choose from. Whether striped or floral, it's your pick.
Hair Wash Array
Girls love the maintenance of their hair, so might your adorable sister, hence you can go for a scheme of hair wash series that contains conditioner, shampoo, hair whisk, serum, cream, spray and stuff likewise. It would mean very much to her preferences if she is hair-look conscious.
Puffer Jackets
If the colder days are coming, probably nothing is a better gift than a timeless coat that she can pair with anything. Know your sister's favourite shades and type of prints she adores, and you are good to go. Furthermore, giving her a jacket will tell her how caring you are. If you are the elder brother, pair up the jacket with some chocolates, combine the caring with some sweet vibes.
Perfumes
If your sister is a fan of fragrances, opting for a perfume is a great idea. Gifting a perfume is a thoughtful and affectionate gesture. Even for those who do not frequently wrap themselves in a veil of scents, fragrances are a fantastic gift.
Boots
We use our feet to walk every day, thus boots, whether flats or heels, are an absolute must. However, every must-have item may be both functional and attractive.  Getting your sister something as practical as shoes, as well as gorgeous ones, would, we believe, be the ideal present!
Journals
A perfect gift for your sister if she is a writing enthusiast would be a 5-minute diary journal. All it would require would be a little effort to unlatch it every time your sister wishes to scribble her thoughts down. Once opened, its beautiful artistic features revealed will vanish all the day's disturbance and encourage her to write.
Everyone has a unique taste or choice to determine the best possible gift elements for a specific person. You sure do as well. So, get going with the suggested list above, being solid sure you won't stumble across disappointment.
Images from DESIGN SCENE STYLE: Sisterhood by Riccardo Carraro – See the full story here