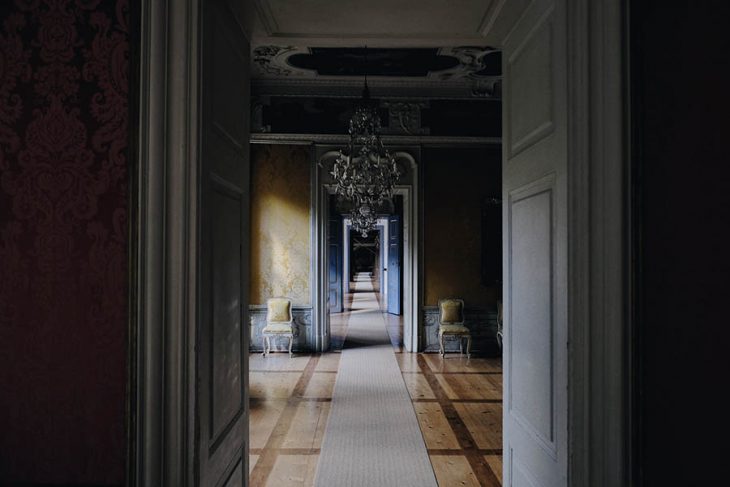 Light is critical to any room, it creates ambiance and a feeling of space. Understanding how to lighten a dark room is essential and easier than you think.
Of course, most spaces have some natural light which can be enough to make the space feel fantastic. But, even if you don't have natural light, you can still lighten a dark room and you'll be impressed with the results. You simply need to follow these tips.
The Right Artificial Light
Every room needs artificial light for when the sun has set. Your dark room needs this even more as, in effect, the sun has always set. A large part of the battle is in choosing the right light for the space. It needs to be grand and bright. But, most importantly, it needs to be made of several lights.
For example, classic Venetian artistic glass chandeliers, such as Murano glass are made in the province of Venice in Italy with the authentic Murano glass technique and make a perfect addition to your dark space.
The glass reflects the light across the room, mimicking natural light and the array of lights ensures you have a gentle diffusion of light as opposed to a single dull bulb.
If you are looking for how to lighten a dark room with no natural light then the right light is an important starting point.
Wall Lights
However, don't settle for just one light, no matter how impressive. Complement the main chandelier with smaller wall-mounted versions. This ensures you have light flooding the space and it allows you to adjust the ambiance depending on your need.
The lights should be independently switched to get the desired effect depending on the occasion.
Mirrors
Mirrors are always an effective way to bounce light around a room and illuminate spaces that can otherwise be very dark. Although it is artificial light being bounced it will still illuminate the space, making it feel larger and brighter than it should.
Pale Walls
It also helps to paint your walls in a pale color. Some of the best options are:
It is best to avoid white walls. They do reflect the light well but they can make the room feel stark, which isn't helpful when trying to add light to a dark room.

Minimize
It also helps to bounce the light around by using a pale floor and minimizing the furniture in the room. Too much furniture leaves the room cluttered and feeling darker. But, not enough makes it feel cold and uninviting. The perfect balance is a matter of personal preference and plenty of trial and error.
Final Thoughts On How To Lighten A Dark Room With No Natural Light
Adding lighting is key to overcoming the darkness of a space without artificial light. But, that doesn't mean you should lose your customary designs. It is better to choose a good chandelier and mirrors to bounce the light than to get carried away with lights everywhere. Simplicity encourages the right look while an excess of lights makes you question the lighting more.
In a world where our living spaces increasingly become our sanctuaries, the essence of creating a well-lit, welcoming environment cannot be understated. Rooms without natural light can feel confined and unwelcoming. However, as we've explored in this article, several solutions—from using reflective surfaces like mirrors, opting for light-colored paints, to incorporating artificial lighting effectively—can transform such spaces into bright, cheerful areas. Layering different light sources and choosing the right decor not only elevates aesthetics but also improves the room's functionality and mood-enhancing qualities. Ultimately, the absence of natural light doesn't condemn a room to perpetual darkness. With a touch of creativity and strategic design choices, even the dimmest spaces can radiate warmth and vibrancy. Embrace these tips and watch as your dark room evolves into an inviting oasis of illumination.