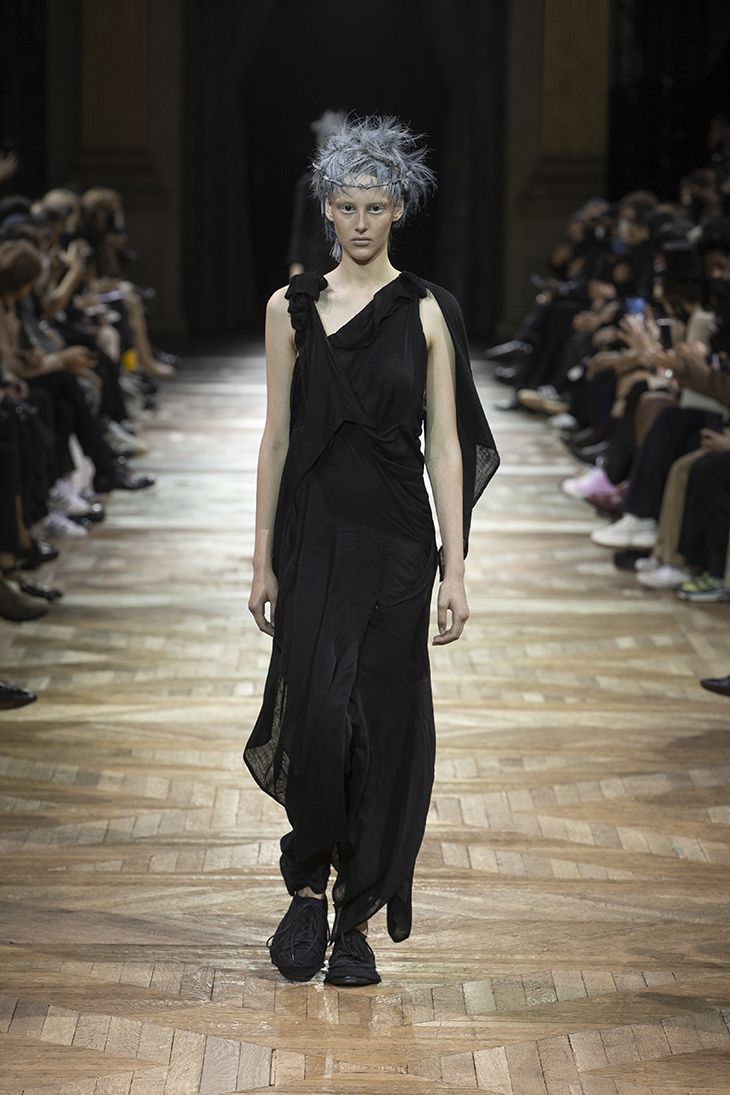 Discover Yohji Yamamoto Spring Summer 2022 collection revealed on Friday, October 1st, during the ongoing Paris Fashion Week. This season, for his return to the physical show, the designer wanted to draw the attention to the most pressing global problem – environmental crisis.
The theme of the collection, a global warming crises, is seen on the runway through open necklines, bare arms, exposed shoulders and for the first time – the miniskirts. I even showed a mini, my first time ever. It's my response to global warming. – said Yohji Yamamoto. In order to face the climatic change, the collection is made with natural fibers such as linen and cotton which brings lightness and a more casual spirit.

The new collection is a back to black with only few white and silver touches. Instead of using colors, the collection is focused on the shapes, and draping. Black is fundamental to me. I don't need help from color. All I need to do is cut.
Revisited trench coats, bustier dresses, cut-out leggings and long opening dresses are suggestions on what to wear for the upcoming hot summers. The finale shows a trio of deconstructed crinolines, as wide as the runway itself, crisscrossed with metal bars.
Beyond the collection, Yohji Yamamoto expresses his feelings by singing himself on the soundtrack of the show.