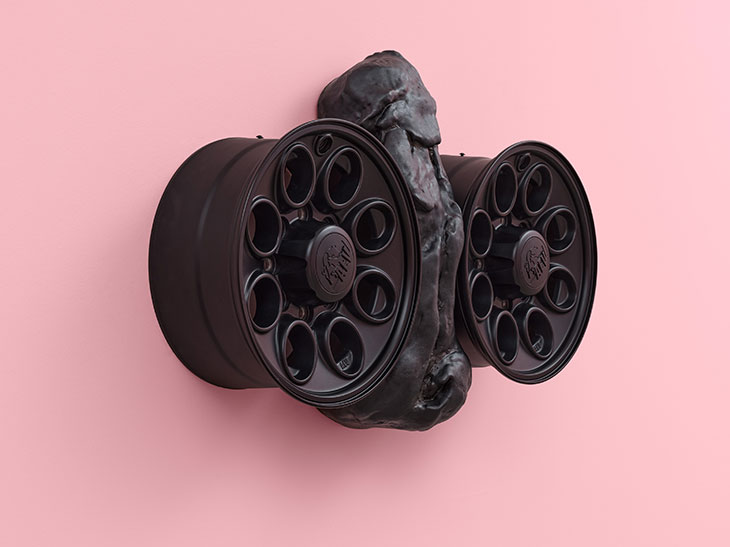 All things overlap in a cycle continuously, and the future is not a noun about time, but an unknown adjective. Kraupa-Tuskany Zeidler (K-T Z) gallery presents "Wake Up in a House Called Season", a new exhibition by Chinese artist Guan Xiao. Inspired by David Mitchell's novel Cloud Atlas and Roberto Bolaño's 2666, the artist seeks to uncover the past that exists in the future and vice versa.
I think the space of reality is irreplaceable, today and in the future. We are actually forced to give up the offline world to some extent.
– said Guan Xiao for DSCENE.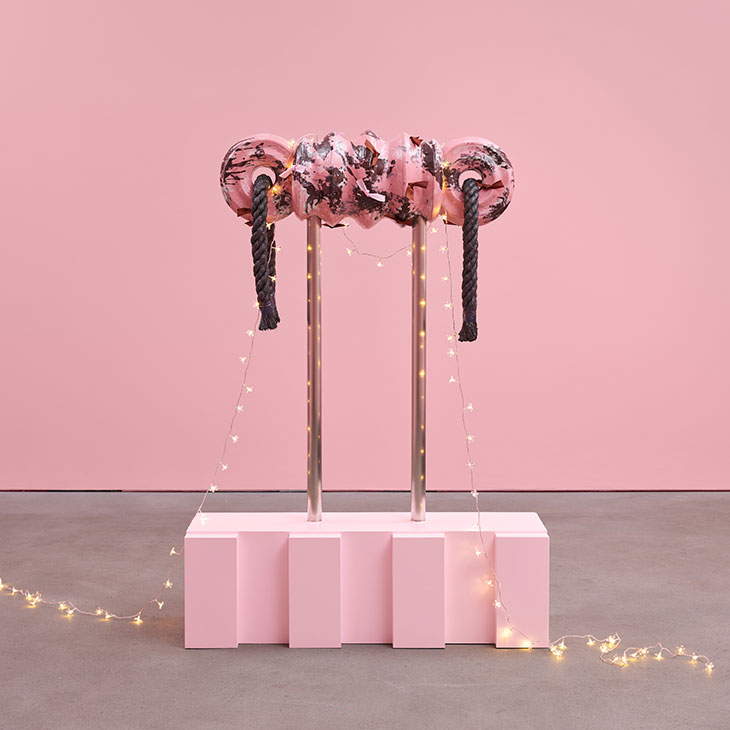 The artist combines the ancient and modern, seriousness and humor, the technological and the prehistoric, trying to equalize the supposedly contradictory entities. Catalyzing the conflict between pairs of divergent materials, Guan Xiao frees them from their original context.
Guan Xiao (b. 1983) lives and works in Beijing. Her practice focuses primarily on sculpture, video, and installation. Combining a wide array of visual references, Guan Xiao continuously reinvents her biographical details such as identity, personal history, geographical background and the experience of her daily life by inscribing them into her exuberant works. Guan Xiao takes her sculpture and installations as virtual characters or "species" which she imbues with a new, literalized identity. The artist attempts to emphasize the importance of difference by creating purposeful contradictions between the materiality and the concept.
The exhibition will be on see at Kraupa – Tuskany Zeidler Berlin until January 15th, 2022.