Moving out to live on your own means that you must buy many things that you might not have thought about before. For this reason, it is important that you begin to collect pieces that fill some of the needs and wants you have. Whether they come from your parents, your favourite shop, or are even vintage or thrifted pieces, glasses are key.
You can't drink everything out of mugs! DSCENE decor editor helps you with a few tips by singling out must-have glass accessories for your home:
Tumblers
The tumbler is the simplest of cups or glasses that you could own. They can be used for everything from whisky to your orange juice at breakfast. What's more, the right design can mean that they are stackable.
When you are trying to maximize the finite storage that you might have in your first home, you will need to think carefully about the space that you have. You don't want to end up with a ton of glasses that take up a lot of room in your cupboards. Having stackable tumblers means that you could easily store six to eight glasses in a very tight space – something many might dream of. What defines a tumbler is a flat bottom taking on most of to entirety of the glass size.
Wine Glasses
Though many say that you should serve cocktails in the right glass for the drink, you might not have the space to be able to do so. You can worry about collecting the right glasses in the future. Right now, a wine glass could be the perfect substitution that works for everything!
You could use stemless wine glasses to serve your favourite cocktails, champagne, and of course your favourite wines! This might not be an ideal choice for some types of drink, but it is still a versatile glass that can work exceptionally well in virtually any bar setting or party theme.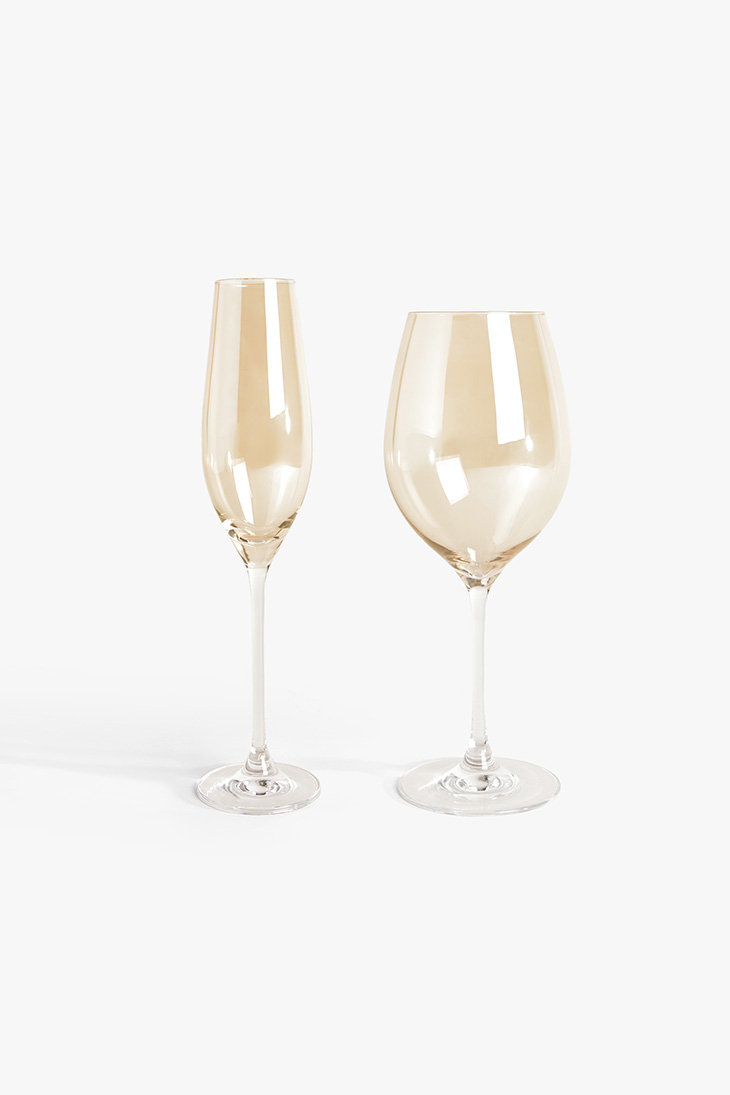 When it comes to glassware classic clear glass designs are the best choice, not only these glasses will last you for a long time (breakage not included) but will also look elegant whatever the occasion is. Nevertheless, glassware designers are constantly working on updating the wine glass design – on this occasion we are spotlighting the classic wine glass with a dust-gold colour tint in its making.
Something Fun
You can go a long way with just tumblers and wine glasses, but it can be a good idea to mix in a couple of fun glasses at the same time. There will always be an occasion to pull the glass out for – even if you just want to see the reaction of a friend when you hand it to them!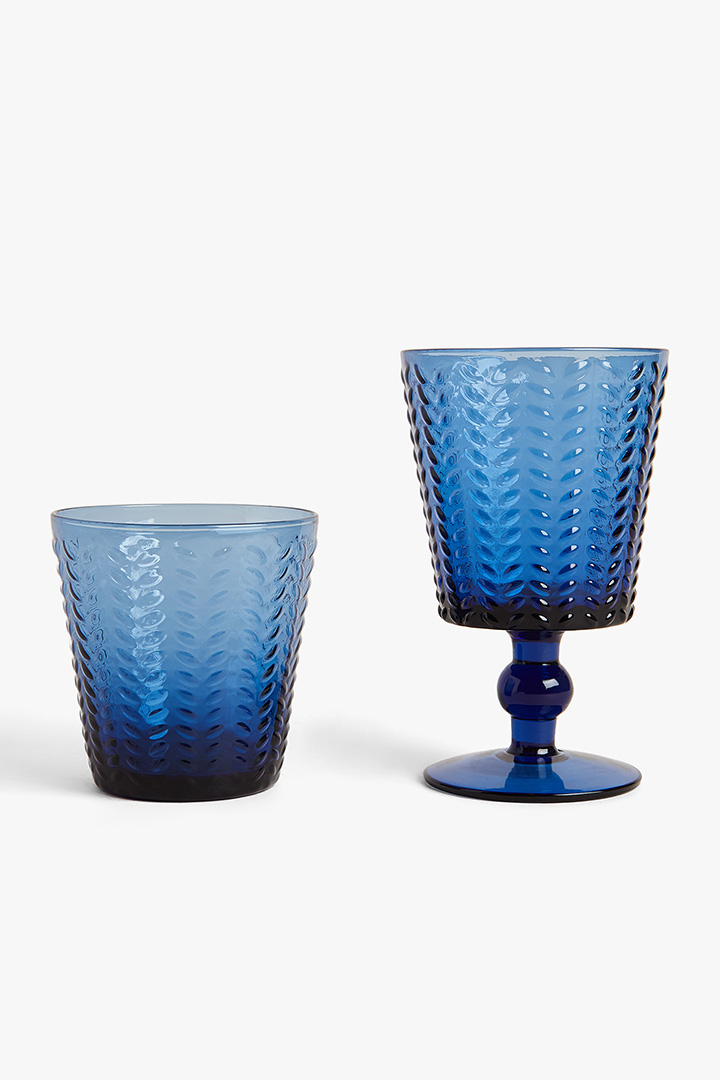 Why not look for a fun piece of coloured glassware that blends in with your current design aesthetics? It could be a little bit retro, but that could fit in perfectly with your chosen interior design at the moment. You could even choose something truly hideous; to be hidden in the back of the cupboard and only brought out for a laugh!
Glasses might be the last thing on your mind when moving in but on your way to the next apartment it is useful to have a set of your own glasses in your storage. Glasses can be a great way for you to express your style. Whether you stick strictly to wine or are partial to a home-mixed cocktail for your glassware, make sure that it is served in the right glass. They can be a prestigious item to add a little bit of elegance to your home, and the right set can be with you for a very long time. Find the right glasses for your new home now!