LA and UK based visual artist and designer Holly Silius is well-known for her boundary breaking body sculptures and make-up artistry. She has recently unveiled a series of body casts designed for Kim Kardashian's line KKW Beauty. The artist has created three casts made out of black and white ultracal stone which capture Kardashian's iconic figure.
DSCENE Magazine Editor Maja Vuckovic sits down for an interview with Holly, to talk about her work, inspiration, current art trends as well as her latest project with Kim Kardashian West.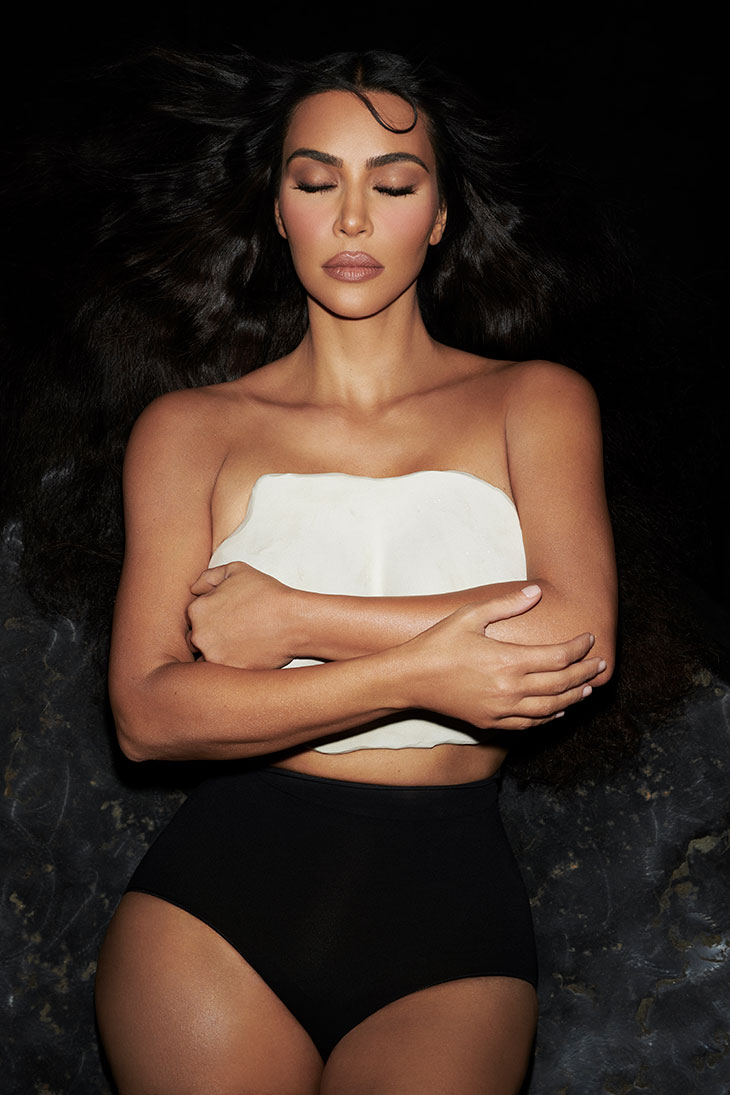 Hi Holly, glad to have you at DSCENE! Can you tell us a bit more about yourself?
Hey, thanks for having me!
I was always encouraged to be creative as a child, it was never restrained or forced. I had many hobbies but my art was the most free and I think that's why I have been able to push this as I had no boundaries. I was a competitive swimmer and played the Oboe and piano and the training and practice took its toll on me to perform perfectly. That gave me the stamina and force to keep going though with new projects though, the perfect yin and yang. I am drawn to the more underground scene whether that's music, art or food etc. As a friend described to me once she said I like to take a different route and the road less travelled. I'm from the northwest of England from the countryside, I grew up between two dairy farms and after moving to London at age 18, for 14 years I ended up moving to LA which I love! The sun, the space, I feel expansive.
What motivates you to create?
Creating is within my cells, it's more of what de-motivates me to create?! It's an addiction. If I had all the time, space, money, help in the world to do exactly what's in my head it would be greatly overwhelming in a good way!
Which art trends inspire your current work?
I haven't ever figured out how to follow trends, I don't know who's hot right at the moment, I just know I find things when they come to me old or new, popular or underground. I tend to swerve towards the underground artists or true old masters. I believe I am part of a self exploration, pro body morphology.
How has your style changed over time?
I think the involvement of new materials and technologies available to me have changed my style to expand more, but the essence of my work has stayed the same since I started to make art and draw.
Does art help you in other areas of your life?
I think it's definitely a release, nice to give creativity to the world and share opulence. It helps balance life for me I guess. By having this build up of ideas in my head, it starts to get frustrating and then when I can create and make, then I make room for my other imagination to come to life.
What was your favorite project you did so far?
I create a huge emotional attachment to many projects. I have so many favorites and I would feel weird and guilty towards other projects if I singled something out. I then don't show them for a long time, like years and years, I'm getting better at feeling vulnerable to show pieces and letting go of the attachment of them not being perfect or how I set out for them to be. There is a project I love a lot, which is undisclosed, and which I can't talk about yet. I'm hoping it gets released soon as it was pretty epic! I know the images have been released but not to the wider public yet.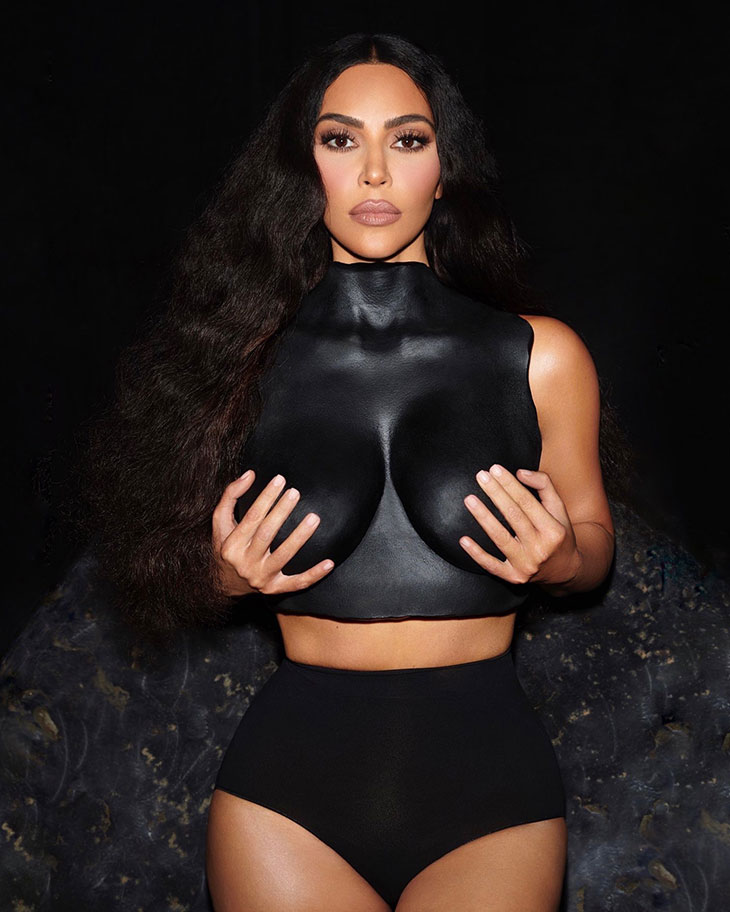 Can you tell us a bit more about your latest project with KKW Beauty? What was it like working with Kim Kardashian?
This was a fun project to be part of with one of the most iconic human forms on the planet. She's an icon. The KK team is very open to creativity and wanted me to create the pieces exactly how I wanted. I always go above and beyond and was excited to make 3 pieces and not just one as I like to give options for interesting concepts like this. Kim has always been very patient and open to creativity, and trusting with her collaborators.
Is there a specific environment or material that's integral to your work?
I need to be surrounded by nature, it balances me out. I like having the city at the tip of my fingers but I need to be able to retreat into trees and no signal.
Any future projects that you'd like to share with us?
I'm working on a project that should be out soon with Ash magazine, where I body casted an actor who just had top surgery, transitioning to a male. I wanted to capture the sensitive nature of this and bring some light to this side of the trans community. I sculpted 'phantom breasts' back onto the cast and re-casted so we had a side by side with the actor. I also casted their hands. We created some really beautiful images. I can't wait to share. I will be selling the body cast made from stone with the visible scars and donate proceeds to a trans charity in LA. The profits from the magazine for the cover issue of this story will go to a trans charity in the UK.
In contrast to this project I am making some wearable 3d body jewelry pieces that will be 3D printed and plated with gold and silver. These are inspired by my love of Georgia O'Keeffe, very feminine and opulent just because I love making extravagant things that are gorgeous.
Keep up with Holly Silius on Instagram – @hollysilius