Camera Nazionale Della Moda Italiana confirmed to the press the upcoming Milano Fashion Week Week Men's Collection scheduled to start on the 14th of January and wrap on the 18th of January. This is to be the first runway for the Fall Winter 2022/2023 following the news of London Fashion Week Men's cancellation due to massive outbreak of Covid19 Omicron variant in the United Kingdom. At the moment both Milan Fashion Week and Paris Fashion Week are on schedule despite the rising Covid19 cases in both Italy as well as France.
If the pandemic permits the coming Milan Fashion Week schedule we are to see a true revival of the week. The schedule is busier than ever with impressive appointments beyond the top two days, Saturday and Sunday. The calendar holds 47 brand names participating with presentations as well as runway shows. Out of the appointments 23 are expected to be runways. Digital content remains strong with all brands expecting to deliver digital aspects of their collection, however the last day of the Fashion Week on the calendar holds most digital presentations – where 9 up and coming designers will present their collections in digital format.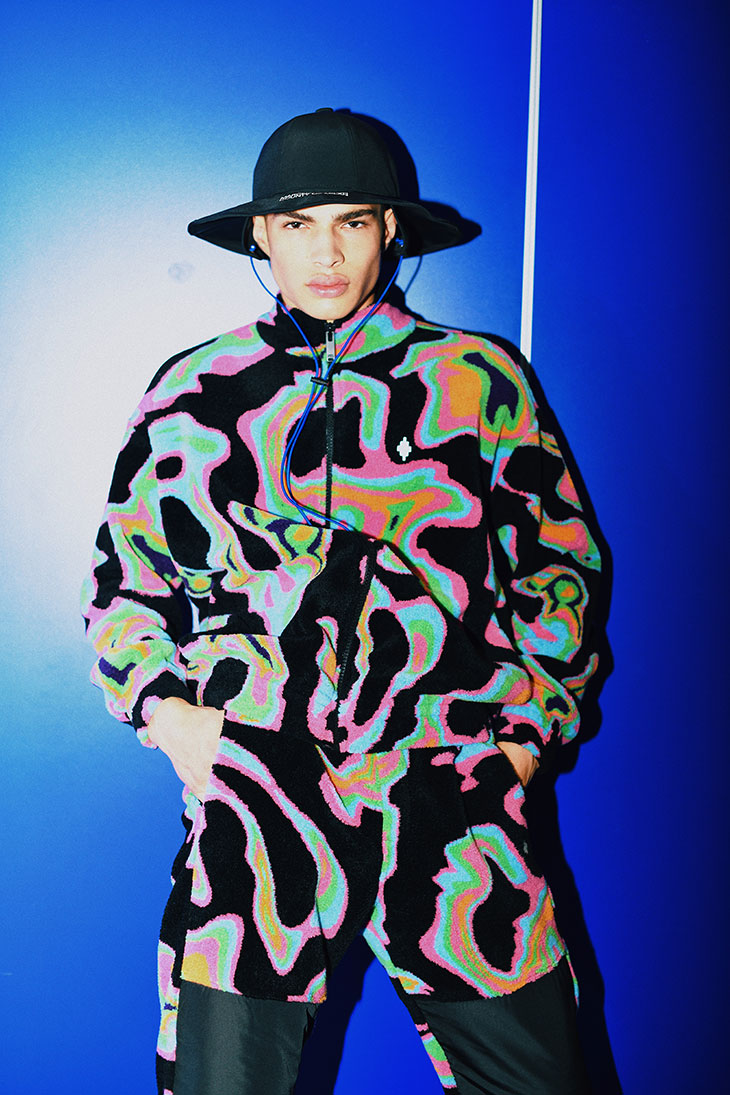 Surprise on the calendar is the addition of 1017 ALYX 9SM brand founded by Givenchy Creative Director Matthew Williams, returning to the runway presentations this season are also Philipp Plein and MSGM. However the calendar is also featuring a surprise spot for London based designer Jonathan W Anderson showing his JW Anderson collection.
Scroll down for the complete Milano Fashion Week calendar:
Friday 14 Jan
15:00 ZEGNA *LOCATION TBC
17:00 DSQUARED2 *VIA VALTELLINA, 7
18:00 FEDERICO CINA *VIA TORTONA, 58
19:00 44 LABEL GROUP *VIA VALENZA, 2
20:00 1017 ALYX 9SM **LOCATION TBC
Saturday 15 Jan
09:00/11:00 ELEVENTY *CORSO VENEZIA, 14
10:00/15:00 SANTONI *VIA MONTENAPOLEONE, 9
10:00/18:00 BRIONI *VIA SANTA MARIA VALLE, 2
10:00/18:00 BRUNELLO CUCINELLI *VIA MONTELLO, 16
11:00 EMPORIO ARMANI *VIA BERGOGNONE, 59
12:00 JORDANLUCA *VIA TORTONA, 58
12:00/16:00 HAN KJØBENHAVN *LOCATION TBC
12:00/18:00 KITON *VIA PONTACCIO, 21
14:00 FENDI *VIA SOLARI, 35
15:00/19:00 ANDREA INCONTRI *VIA TURATI, 14
16:00 DOLCE & GABBANA *VIALE PIAVE, 22
16:00/19:00 BRETT JOHNSON *VIA MANZONI, 38
19:00 MSGM *VIA C. BONCOMPAGNI, 57
20:00 PHILIPP PLEIN *LOCATION TBC
Sunday 16 Jan
10:00 MAGLIANO *LOCATION TBC
10:00/13:00 DHRUV KAPOOR *LOCATION TBC
10:00/18:00 MISSONI *VIA SOLFERINO, 9
10:30 TOD'S *DIGITAL
12:00 ETRO *VIA ROENTGEN, 1
13:00/19:00 FAMILY FIRST **VIA PAPA GREGORIO XIV, 1
14:00 PRADA *VIA LORENZINI, 14
15:00 NUMERO 00 *LOCATION TBC
15:00/19:00 ARDUSSE *CORSO VENEZIA, 35
16:00/19:00 ÇANAKU *LOCATION TBC
17:00/20:00 CANALI *LOCATION TBC
18:00 JUSTIN GALL *VIA TORTONA, 58
20:00 JW ANDERSON *VIALE BLIGNY, 52
Monday 17 Jan
09:00/18:00 JET SET **CORSO DI PORTA NUOVA, 1
09:30/15:00 ANDREA POMPILIO PER HARMONT&BLAINE *VIA TORTONA, 37
10:00/18:00 CHURCH'S *CORSO VITTORIO EMANUELE
11:00 DAVID CATALÁN *VIA TORTONA, 58
12:00 MIGUEL VIEIRA *VIA TORTONA, 58
14:00 KWAY **VIA CALABIANA, 6
14:00/20:00 BOGLIOLI *VIA MONTEBELLO, 7
15:00/19:00 WOOLRICH *VIA BOVISASCA, 57/59
16:00 SPYDER **VIA MANIN, 21
18:00 GIORGIO ARMANI *VIA BORGONUOVO. 21
19:00 GIORGIO ARMANI *VIA BORGONUOVO, 21
CNMI – FASHION FILM FESTIVAL
Tuesday 18 Jan
10:00 A-COLD-WALL* *DIGITAL
10:30 CHILDREN OF THE DISCORDANCE *DIGITAL
11:00 APN73 *DIGITAL
11:30 KB HONG *DIGITAL
12:00 MTL STUDIO *DIGITAL
12:30 DALPAOS *DIGITAL
13:00 SERDAR *DIGITAL
13:30 REVENANT RV NT *DIGITAL
* MEN'S COLLECTION
** WOMEN'S/MEN'S COLLECTION
If you have any thoughts on the new Milano Fashion Week let us know in the comments below: