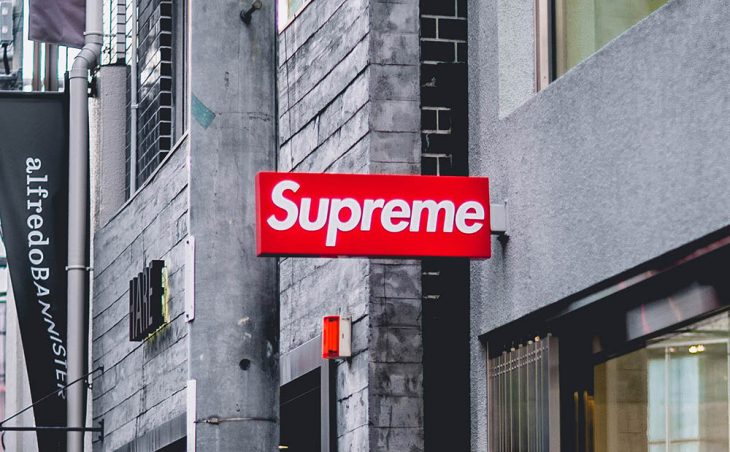 Supreme is one of those brands that has established itself as a global powerhouse in the fashion industry. The iconic Supreme logo, designed with simplicity in mind, requires no introduction, and for good reason: it has millions of followers.
Their business strategy is unlike anything else that exists today. Despite the fact that nothing is classified as limited, their policy is to produce only limited quantities and never re-release a product. If an item from their most recent drop is really sought after, their philosophy is straightforward: they will never manufacture it again. Although a contradictory concept, it's is one that's helped them become one of the most popular streetwear brands ever, as well as one of the most valuable, with a market capitalization of $1 billion. The truth is that there are considerably fewer Supreme things on the market than there are people who want to buy them.
The brand hasn't slowed down in its development and growth within the streetwear industry for over 25 years, lifting the bar even higher when it appears that other brands are just catching up.
Few items of apparel in the streetwear industry elicit the same level of enthusiasm as Supreme's t-shirts. Over the years, they have become something of a fashion statement among the streetwear crowd. The "box logo t-shirt" is especially well-known, having gone through thousands of versions over the years.
We've compiled a list of the best Supreme t-shirts of all time, many of which can be obtained on aftermarket stores like GOAT.
Supreme Box Logo T-Shirt, 1994
Supreme's minimalist approach is reflected in the Supreme Box Logo, which has become synonymous with the brand. However, Supreme's box logo, which consists of an iconic rectangular square with "Supreme" printed in a Futura typeface, owes everything to Barbara Kruger, an artist who utilized the format to explore anti-capitalist pro-feminist themes in her work. The original tee debuted in 1994 and has spawned lots of new new design variations inspired by high-end companies and cultures around the world.
Kate Moss T-Shirt, 2004
In 1995, Supreme put a Supreme box logo sticker onto a popular Calvin Klein commercial featuring supermodel Kate Moss. The brand was paying homage to the advertisement by placing a sticker on it as a mark of appreciation. Calvin Klein unfortunately didn't agree, and the corporation launched a lawsuit as a result. Supreme flipped the scenario on its head over a decade later by publishing the commercial, along with the sticker, on a T-shirt, perfectly encapsulating the hilarious "zero fucks given" attitude that is at the heart of streetwear's collective psyche.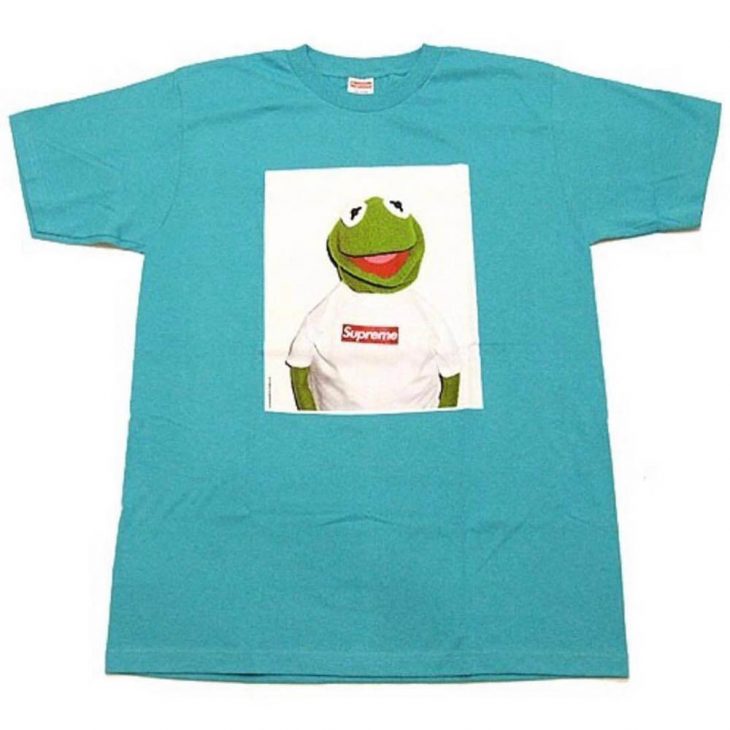 Supreme Kermit Photo T-Shirt, 2008
Supreme's continuous line of photo T-shirts, like the Box Logo, is something that everyone anticipates. The collection has embraced a diverse range of celebrities like Mike Tyson, Dipset, Raekwon, and Morrissey among others. However, one of the most wanted photo T-shirts features Kermit the Frog, one of the most iconic puppets of all time. The Kermit tee is one of the more rare and expensive items from the brand, so if you're willing to spend $500 or more on a t-shirt with a frog puppet on it, this might be the one for you.
Supreme "Ali vs Superman" T-Shirt, 2000
The design of this tee was inspired by the 1978 DC Comics release of 'Superman vs Ali,'. In the comic, an alien lord compels Earth to choose their best fighter to fight someone from their home planet When Superman takes the stage, Ali joins him, arguing that Superman isn't a legitimate warrior because he has superpowers. The two fight on the alien's home world, where Superman's powers are momentarily taken away, allowing for a fair fight to determine who is truly Earth's hero.
Supreme "F*** Nike" T-Shirt, 2001
A significant anti-establishment stance was at the forefront of this release. Due to the fact that it was manufactured in a small quantity and most were given out to friends and family, this tee may have never seen an official release. With so few copies available, the history of this one is a little hazy. Many people believe it was exclusively available in Japan. Ironically, when Supreme first collaborated with Nike and then followed up with many more, the whole "fuck the establishment" message was pretty much lost. Nonetheless, given its rarity, this one would be a welcome addition to any collection.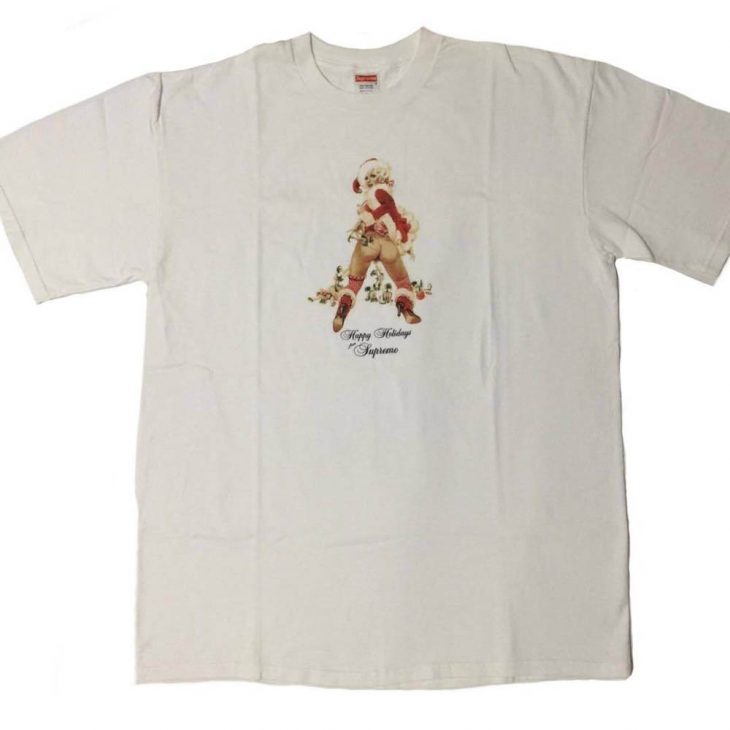 Supreme "Happy Holidays" T-Shirt, 2001
Supreme has released special holiday t-shirts on a few occasions over the years, generally shortly before Christmas, so that everyone may be festive in the most streetwear way imaginable. In 2001, Supreme released one of the most iconic holiday tees. The main artwork on the front of the shirt was inspired by a series of sensual Christmas cards created by Olivia De Berardinis, a New York-based artist.
Grid Box Logo T-Shirt, 1998
Supreme opened its first store in Japan in 1998, in Tokyo's Daikanyama area. To honor the launch of Supreme Daikanyama, Supreme created a special Box Logo tee. The Supreme Daikanyama Box Logo tee includes a reinvented Supreme logo, popularly known as the Japanese Grid Box Logo. As though it were written on graph paper, the logo features blue crop marks on each corner and a cursor arrow to the left of it.
Take a look at more iconic designs from the recent drops and shop Supreme tees and other Supreme clothing at GOAT.