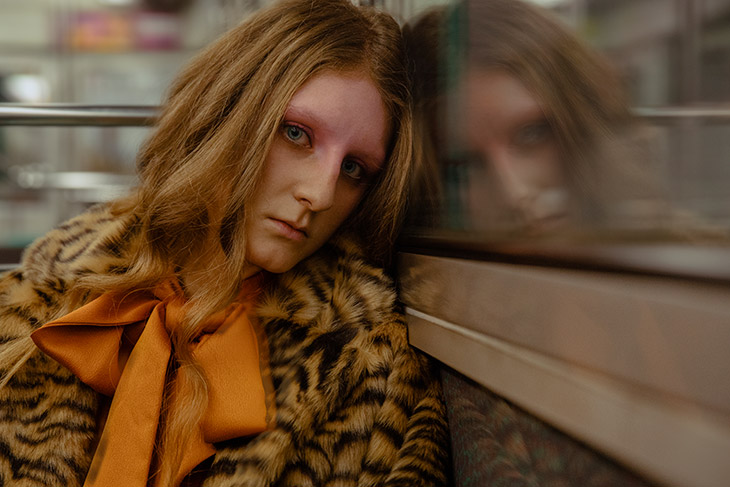 Traveling with only a carry-on bag is an appealing way to travel, but it comes with challenges. It can be an especially trying task for travelers who love to have their favorite fashion on hand.
There are many benefits to traveling with only a carry-on bag. It still tends to be free or less expensive on most airlines. Travelers will also save precious time, bypassing the baggage drop and baggage claim areas. A traveler with only a carry-on bag, who already has the boarding pass ahead of time, can typically head straight to the security checkpoint.
Traveling with only a carry-on bag can be a worthwhile time- and money-saving tactic with some prior planning and organizing. Explore these fashion-friendly tips for traveling with a carry-on bag like a pro:
1. Download the airline's app
When planning to travel, the easiest way to access all the information you need for your flight is through the airline's app, so the first step is to download the airline app. This is an all-around pro travel tip. Travelers can check the cost and allowable dimensions of carry-on luggage before travel. While traveling, customers have access to features such as the trip itinerary, boarding passes, and in-flight entertainment in the app.
2. Choose the right bag for the journey
The type of carry-on bag will depend on the destination and your trip itinerary. A maximum capacity rolling case might be the best option if the travel plans require a more formal wardrobe or if the destination is a cold locale and bulkier items are needed. Just stay within the airline's carry-on dimensions and prepare the bag to be gate-checked upon entering the plane if the flight is full and overhead bin space is low, or the plane has smaller overhead bin dimensions.
Some bargain airlines charge for carry-on luggage, but a personal item, such as a backpack or a briefcase that can be stowed under the seat, is still free.
If the trip is short and the wardrobe is gloriously low-maintenance, a backpack as a personal item is the way to skirt the baggage cost altogether, even on budget airlines.
Carl Friedrik has it all when it comes to luggage. Check out their sophisticated carry-on suitcases, luxury backpacks and stunning leather briefcases on their website. Here's a sneak peek:
They're beautiful!
3. Pack interchangeable fashion pieces
Fashionistas know how to use a good fashion piece in multiple ways. Traveling lightly is all about calling upon this superpower. Plan outfits that use interchanging pieces enough to re-purpose the look each time. For example, pack two pairs of pants, two shirts, a dress and a jacket, and aim to make five to six outfits with these six well-chosen pieces. Accessories, such as headbands, small hats, jewelry, and scarves, are small to pack and help to change a look.
Shoes are bulky items. When traveling with a carry-on only, expect to take no more than two pairs of shoes: the traveling shoes and the packed shoes, if there is room. Travel with the comfortable, functional pair and pack the more fashionable pair.
Check out our article on ​​Simple Additions that Can Transform Your Wardrobe for some more ideas.
4. Think efficiency and function
Roll items, rather than folding, to maximize space when packing. Rolled items can also be stuffed into smaller pockets around the bag.
Wear layered items on the body when traveling. A scarf can be rolled up to make a great in-flight pillow. A trench coat serves as an excellent blanket, and it can handle many types of weather conditions the elements may throw your way.
Pack in layers by packing items inside other items. For example, pack a small jewelry bag inside a makeup bag, then pack the makeup bag inside a purse, and pack the purse in the carry-on bag.
5. Know your toiletry rules and options
Toiletries rules are still firmly in place. Travelers in the U.S. are allowed a clear quart-size bag of containers that are less than 3.4 ounces (100 milliliters) for each item.
It is most important for traveling fashionistas to remember how the security operators define liquids! Unfortunately, this can be a costly mistake. Many travelers have fallen victim to the liquids rule. If your liquid foundation, prescription sunscreen, or nail polish, for example, is over the size limit, the security staff will indeed trash your items.
If space for liquid toiletries is a top priority, consider bringing certain items in non-liquid form, such as dry shampoo as a powder or soaps and shampoos as bars. There are even toothpaste tablets if you need to save even more precious liquid space. If the item is not a liquid, it can be packed anywhere in the carry-on and save space in the clear quart-size bag.
Traveling with only a carry-on bag comes with a balance of benefits and challenges. If the fashion-conscious traveler can overcome the challenges with a little bit of planning, traveling with only a carry-on bag can be a breezy adventure that is well worth the effort.
DESIGN SCENE STYLE: Subway Ride by Hoyam Ben Taleb – See the full story here