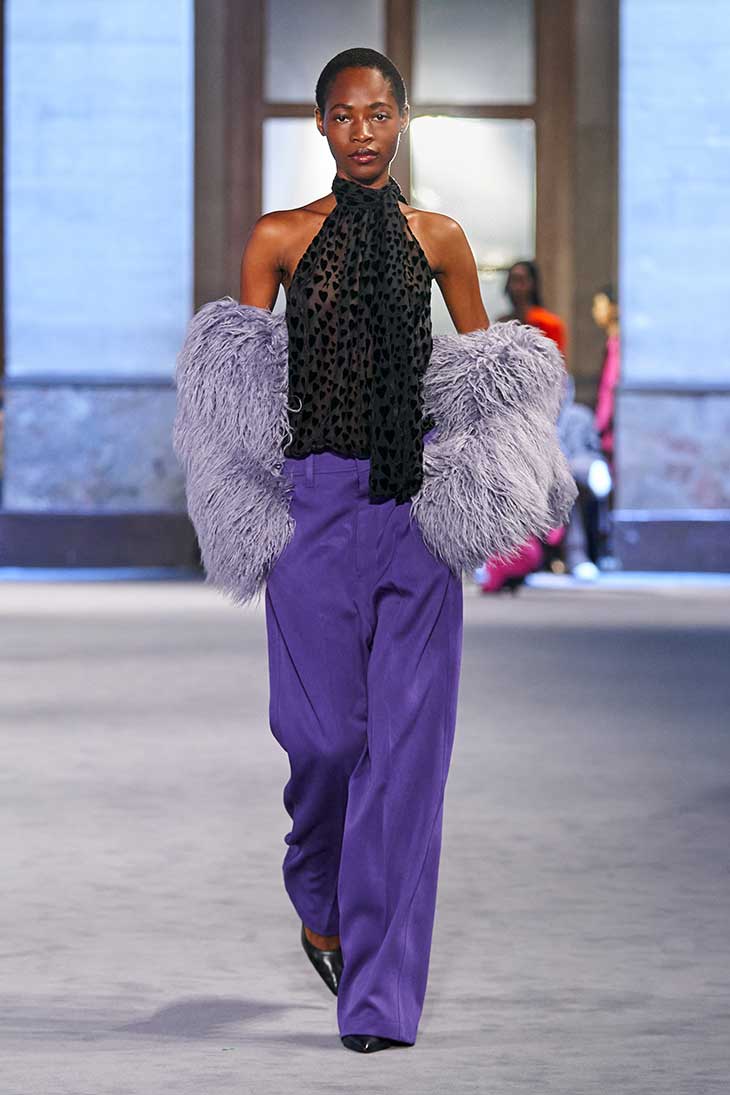 An inexhaustible source of inspiration Alexandre Mattiussi, Paris is once again in a center of AMI's universe. The concept for the Fall Winter 2022.23 collection, presented during the ongoing Paris Fashion Week, revolves around the métro, as an omnipresent urban reference. A public space where everyone mixes and blends, without discrimination, it's like a mirror of the city's style.
Held at Palais Brongniart, the former headquarter of the Bourse, the show space was the recreation of metro, and the guests were ushered into the location through a long métro tunnel. The models walked into a minimalist grey set, that's recalling the entrances of old neoclassical stations.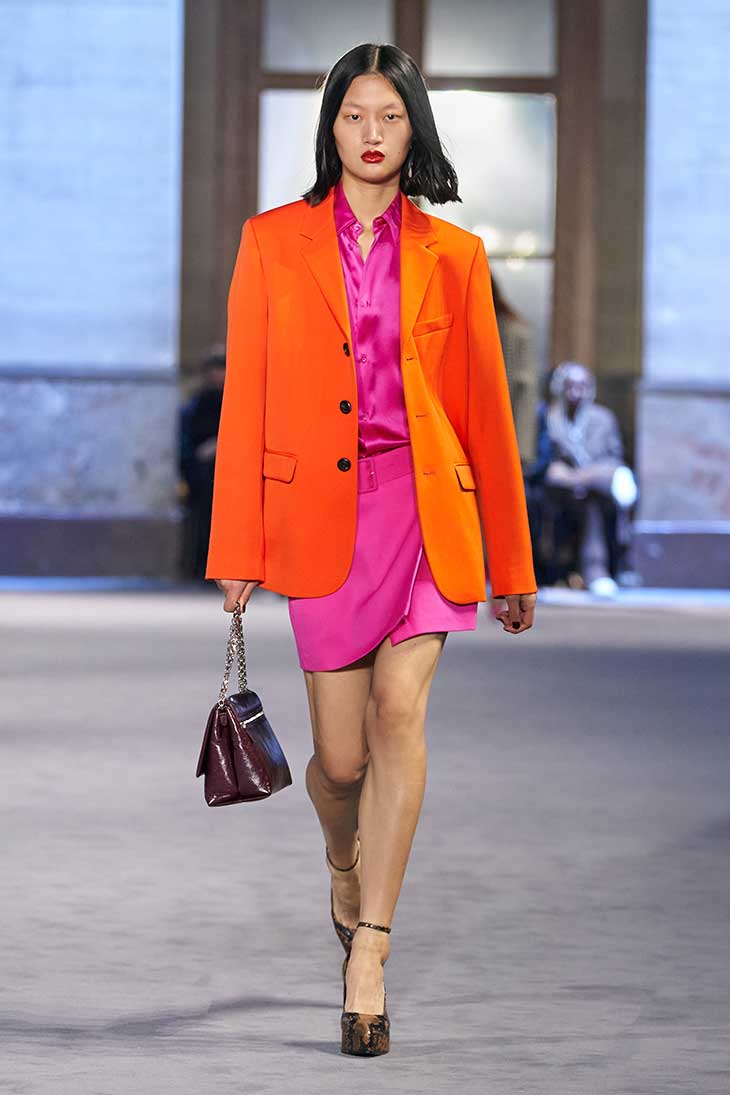 My deepest desire, for the Fall-Winter 22, was to embrace AMI's roots, to revive and reinterpret the fashion-for-all spirit of our beginnings. I was very much inspired by the fascinating combination of styles and people that you see every day in the métro: this is a perfect place to observe, to feel the social and cultural diversity of the city, to experience the zeitgeist, to watch trends develop. I like to think of it as an urban ballet, where everyone, regardless of age, origins and social status, mingles and coexists in ephemeral, fortuitous encounters. This is how I imagined this quintessential Paris, this elevated reality: it is an optimistic collection, for the Parisians.
– Alexandre Mattiussi, Founder & Creative Director, AMI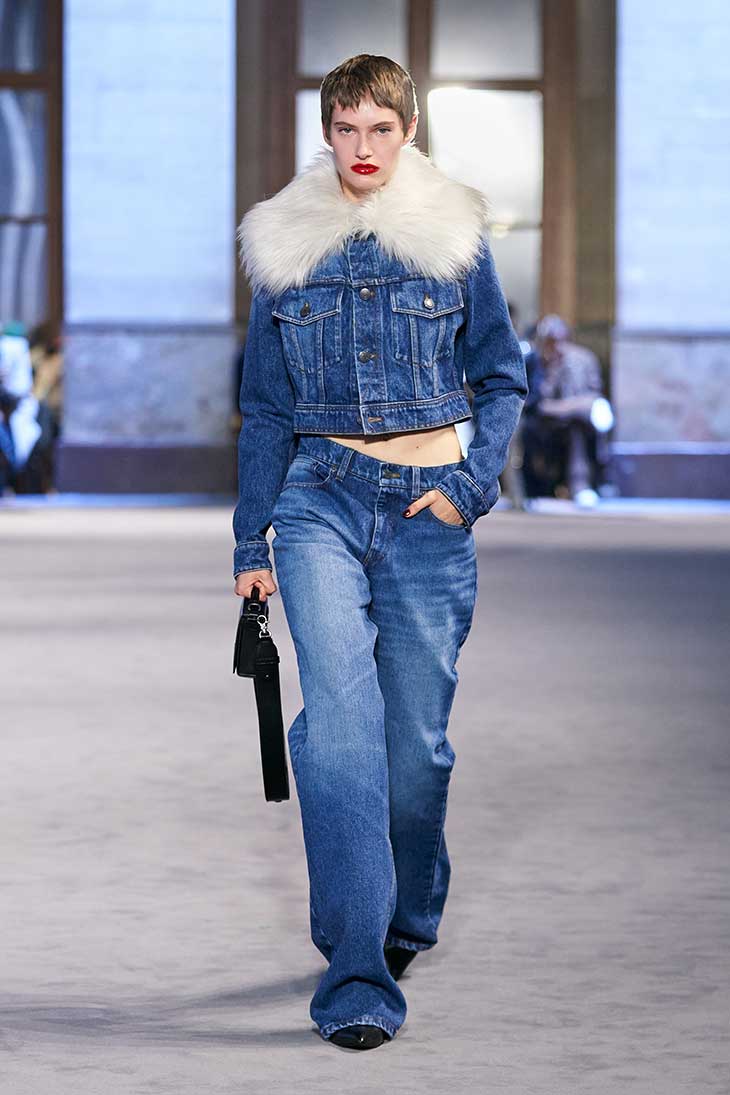 Luxurious, dynamic and effortlessly chic, the Fall-Winter 22 is a statement collection, celebrating AMI's quintessential DNA. Its vibrant realism is reflected in audacious associations; in the free-spirited color palette, prints and motives; in the matching of rich textures and eccentric fabrics, lush faux fur and leather-printed fake leopard and python. Volumes are explored through a series of layered, oversized outerwear. Consciously focusing on AMI's wardrobe, the collection encompasses a rich variety of silhouettes, including strong unisex pieces, together with tailored masculine shapes and more delicate, body-hugging feminine ones. – from AMI.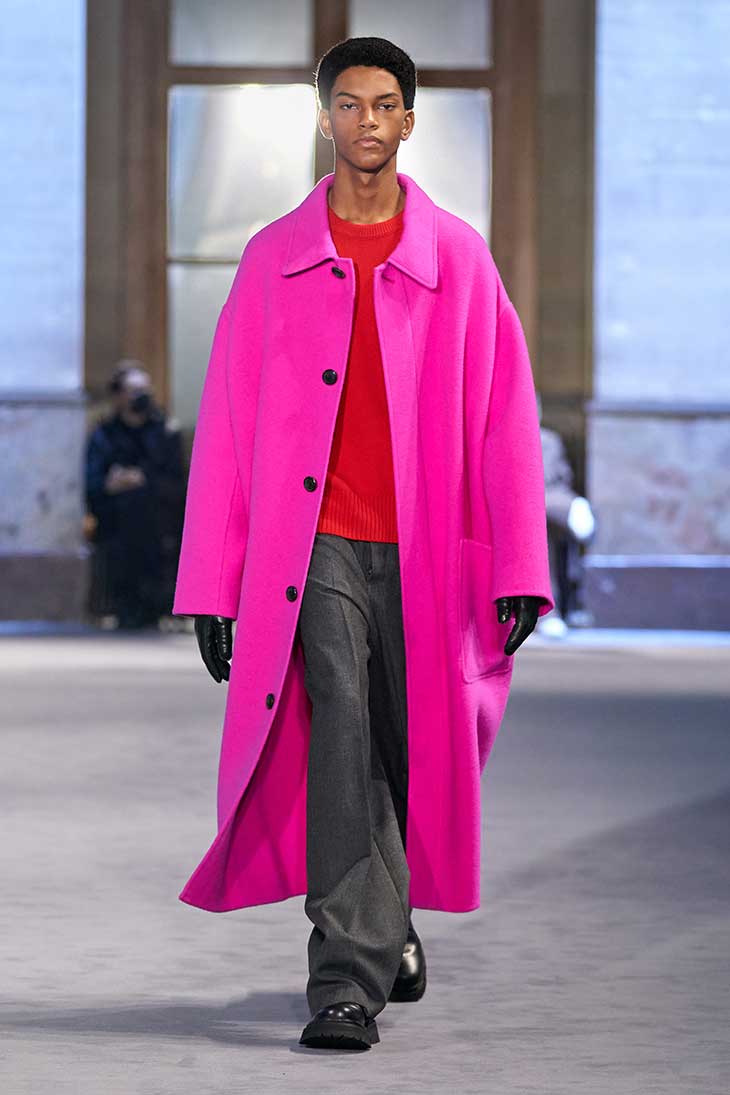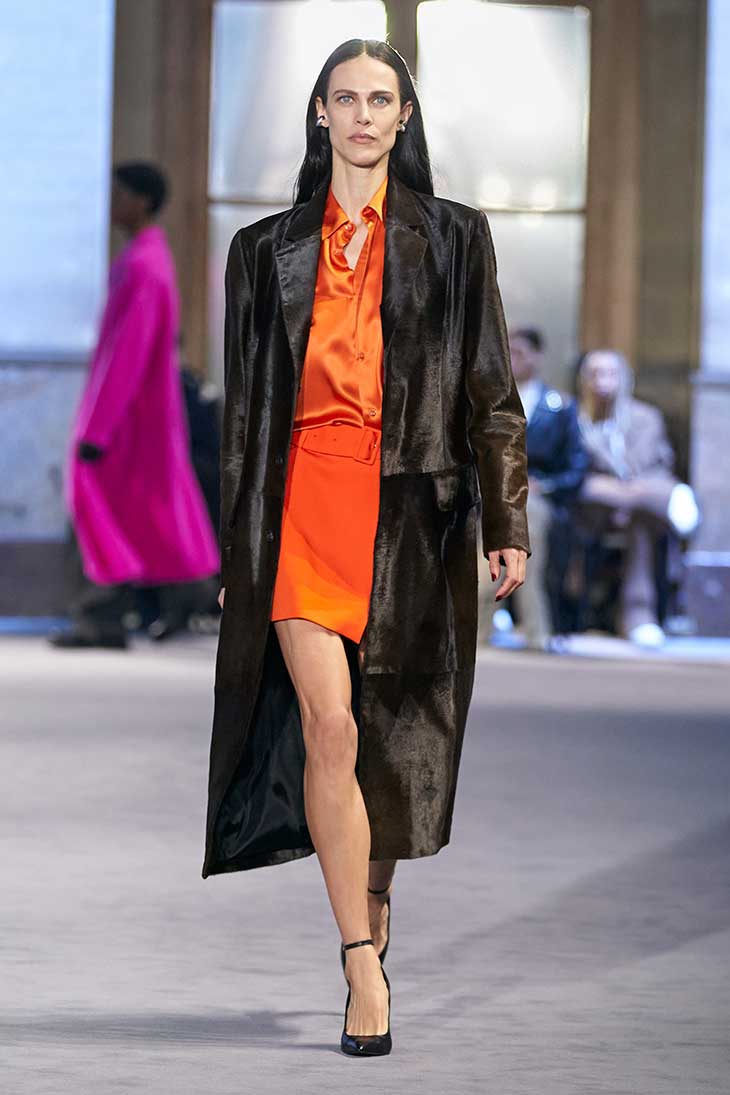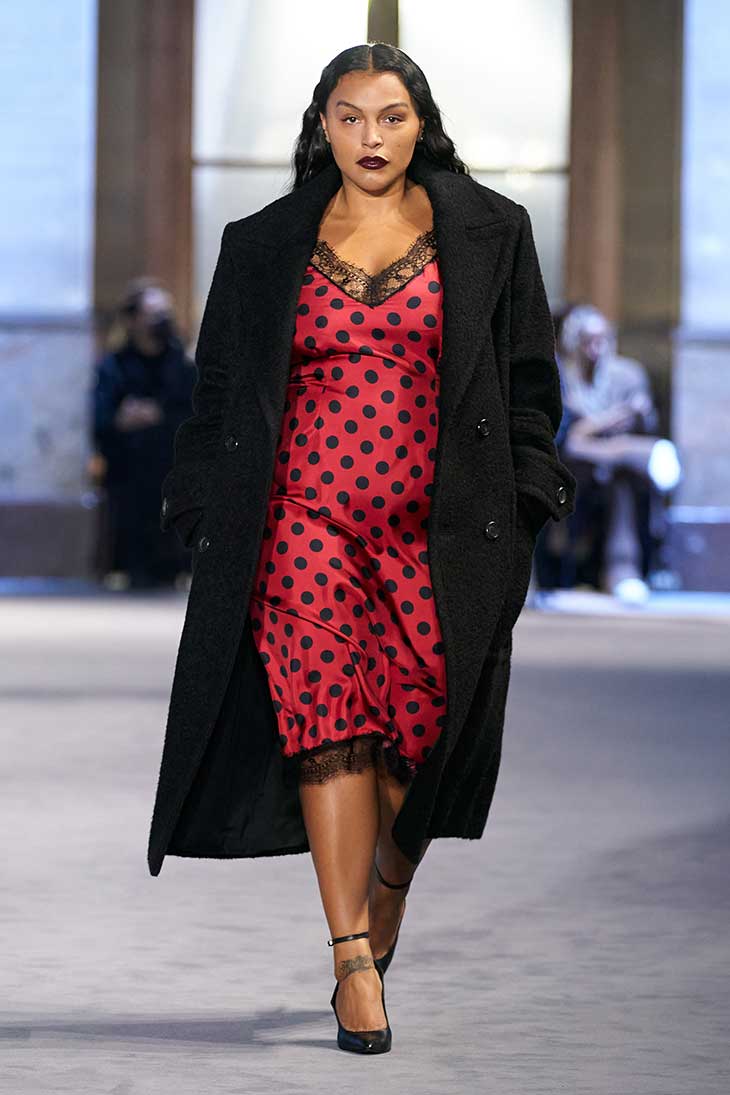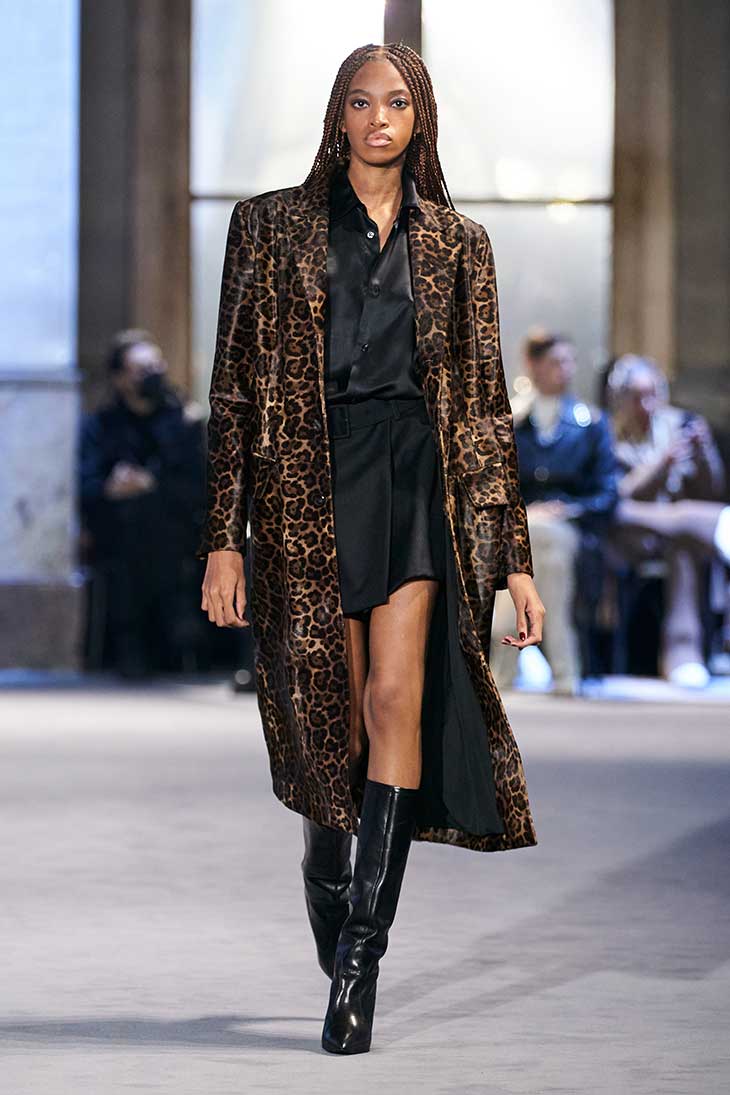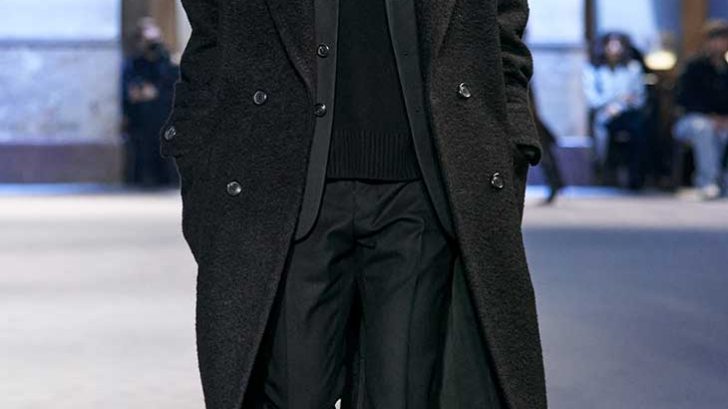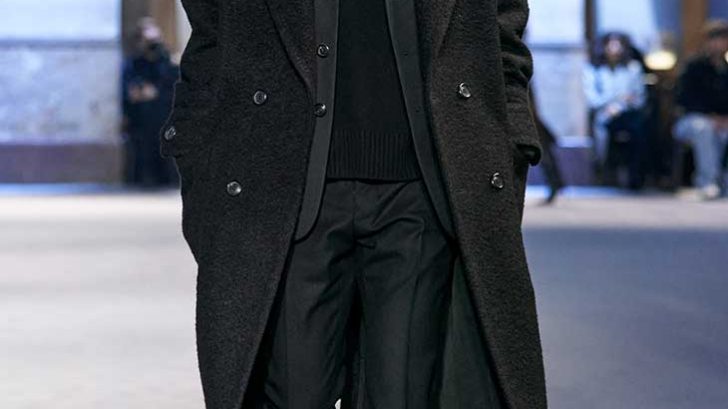 Credits:
SET DESIGN – courtesy of AMI
RUNWAY LOOKS – courtesy of AMI
RUNWAY DETAILS – courtesy of AMI
VIP + INFLUENCERS – PHOTOGRAPHED BY VIRGILE GUINARD
BACKSTAGE – PHOTOGRAPHED BY DAVID PAIGE
RUNWAY AMBIANCE – PHOTOGRAPHED BY NICOLAS SISTO