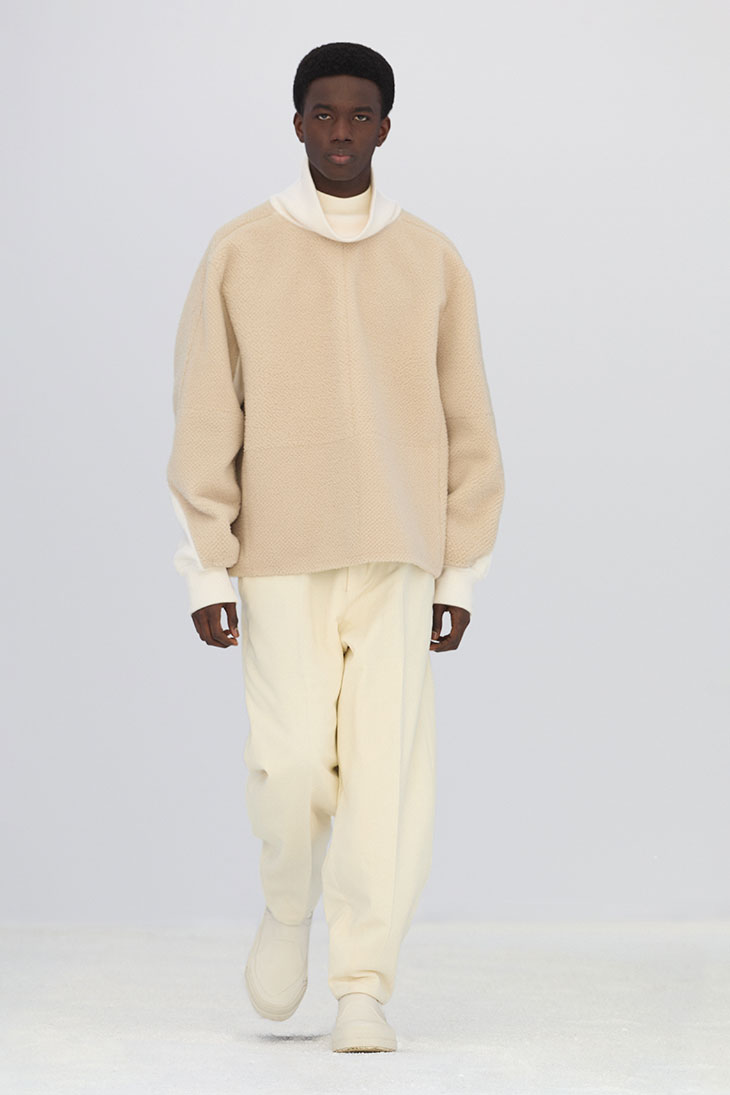 Zegna opens Milan Fashion Week menswear Fall Winter 2022.23 with another spectacular digital presentation. Artistic Director Alessandro Sartori takes the inspiration in Oasi Zegna, the freeaccess natural territory in Piedmont, Northern Italy. Named "A Path Worth Taking", the collection echoes Ermenegildo Zegna's essential truth of hoping to weave the fabric of a tomorrow that feels worthy of our dreams.
I keep looking at the world through the Zegna lens . The reality we live in today requires adaptability; it asks us all to be fluid. Translating this idea into clothing means building a language of shapes and textures that grows and consolidates over time, matching the needs of the moment. The notion of the hybrid is one I keep exploring, because there's progress in erasing staid categories.
– says Creative Director Alessandro Sartori.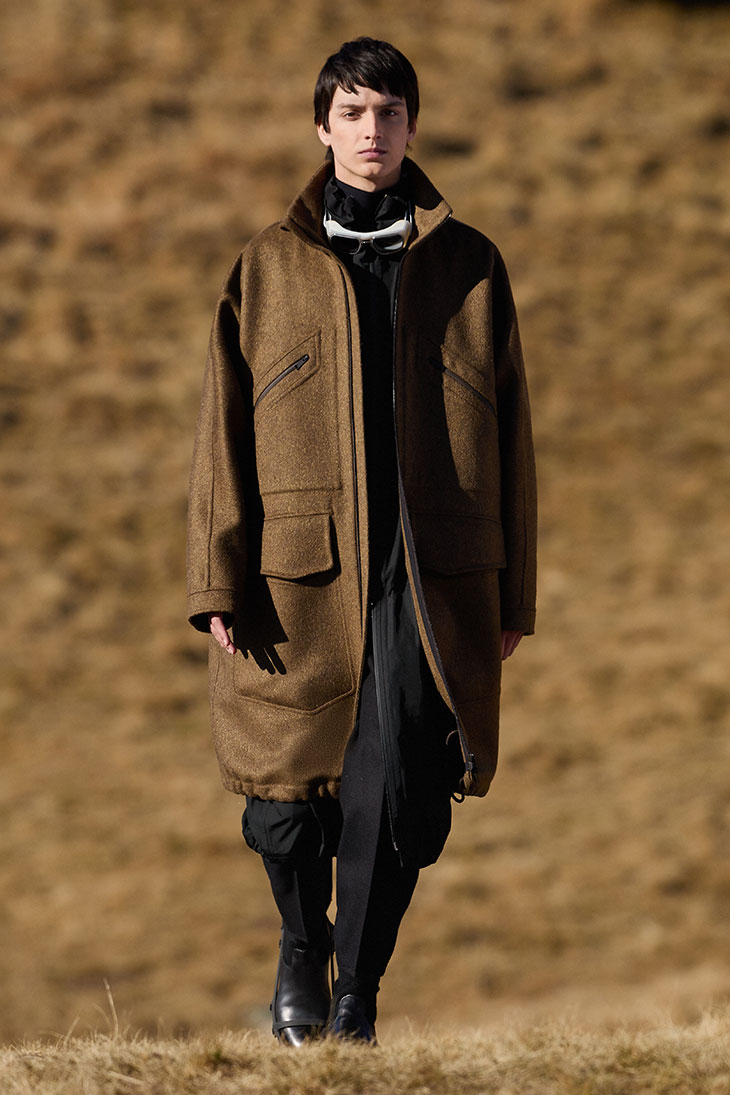 The collection gently yet firmly assesses what a contemporary style should look and feel like: functional and individual, comfortable yet not conformist, heralding an evolved idea of formality that seamlessly switches from the great outdoors to life indoors. The layering and the fusion of shapes and functions sets the tone: trapeze-shaped coats are worn over taped, technical silk inner shells; ripstop anoraks are made of wool; fine leathers are cut into shirts bonded in cashmere, worn either alone or under blazers, while pullovers and thick jumpers are meant as outerwear. The divide between inside and outside, layers and outerwear, is blurred and continuously turned. The silhouette is fluid yet sharp, made of effortless sums of garments: tabarro coats and jackets, utilitarian jackets, parkas, anoraks and pullovers, trousers that taper at the hem. Collars, pockets and closures feature subtle details that bring movement to the surface making it integral to construction. – from Zegna.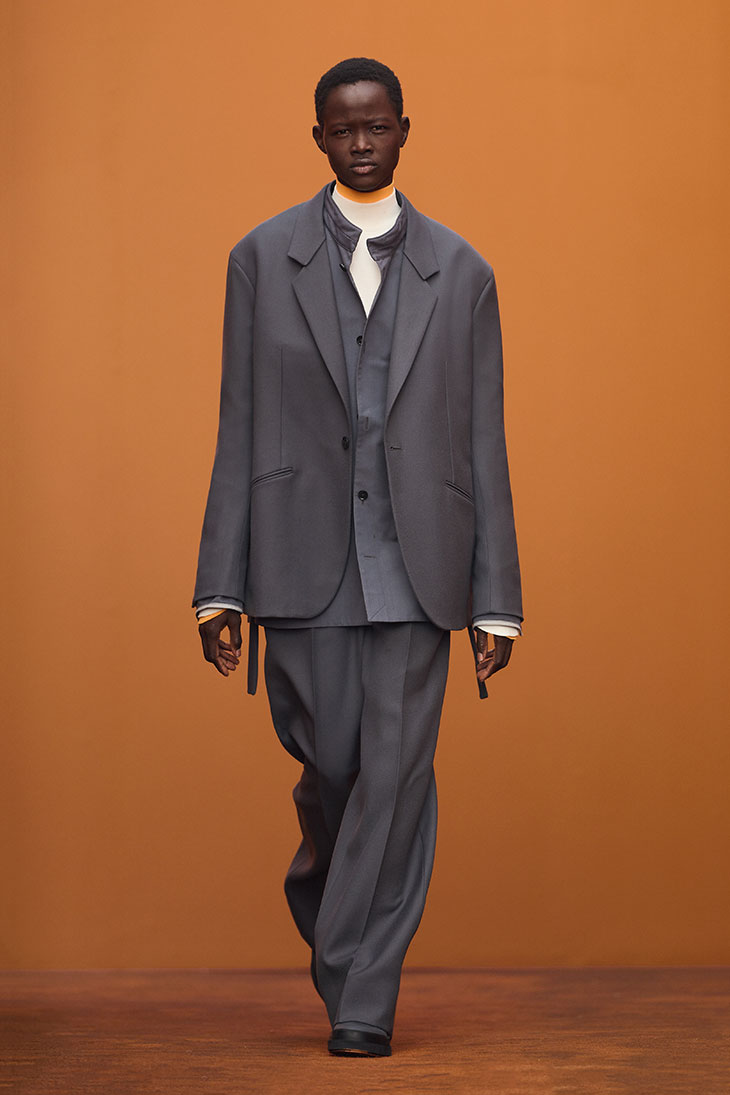 Artistic Director Alessandro Sartori takes the idea of the masculine wardrobe and contextualize it here and now. The sartorial re-set, initiated one year ago, is finally settling into an organic language: a repertoire of new shapes and new functions merging aesthetics, ethics and performance. A vocabulary, after all, is a living organism: a veritable path, unfolding and turning, consolidating and growing as times move.