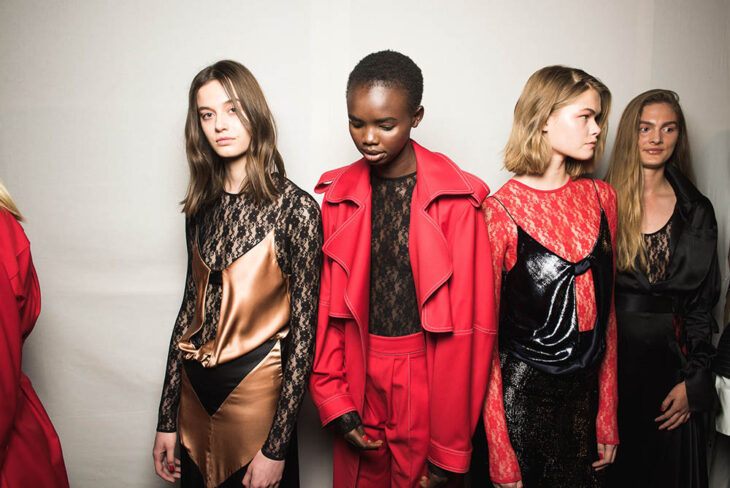 The fashion industry will always be at the centre of high street retail and online eComm. It creates jobs, helps local economies with much needed tax revenue, and it is a part of everyone's lives. Moreover, it is an industry where brands and stores marketed properly, make the owner a comfortable living. Notice the key point here? 'Marketed Properly'. Today, one of the must have marketing tools any fashion line or store needs is an online presence. In this guide, we look at 5 marketing tips for a fashion line website. We cover an affordable option to create a website and the control you have when building the brand image you want to use to target your chosen fashion niche or demographics.
1. Create a Fashion Website as your Go-To
Creating an online presence for your fashion brand is the first step to marketing. What's great about today is the internet and array of websites/brands out there offering free website builders.
If you need something a little more powerful, but you don't want to break the bank, then many of these website builders offer affordable paid subscriptions that include pre-designed and mobile friendly templates on which you can build your brand. For example, Editor X offers web design, templates, and inspiration from extraordinary creations that fit in perfectly with the fashion industry.
These packages include domain name purchase and hosting, plus a CMS (Central Management System), so you can easily add content, images, payment systems, ordering pages, analytics and more. You can also add blogs, social media, and more.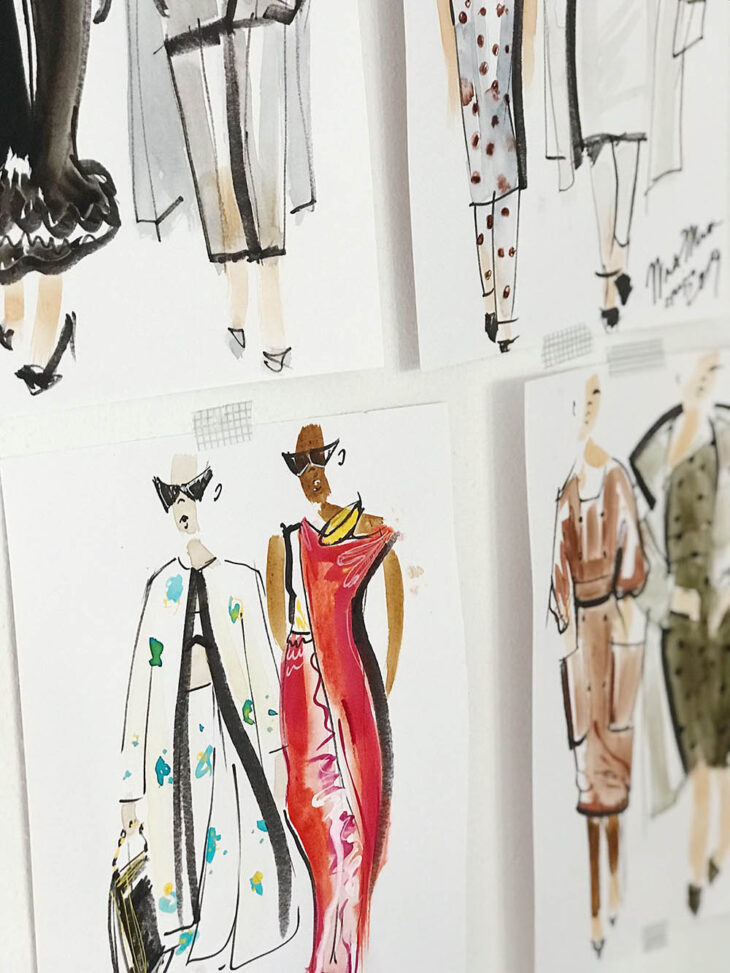 2. You Control the User Experience & Brand Image
As you are the one that controls the content that goes onto your website, you get to control the narrative. Firstly, the way you talk and/or present your content to your customers will help build your brand image. You can be serious, upbeat, informative, or use a mix of content styles depending on whether you are writing a blog, sales page, promo email, and so on.
Furthermore, you also have control over the user journey through your website. You can preempt questions and provide links to answers, create filters, search functions, live charts, FAQs, and an easy-to-use menu. Getting the user journey correct is a proven tactic to fostering return site visitors as well as loyal customers.
3. Add Social Media, Email & Chat Options
Having a website also helps to display the various social media channels you are using to promote your brand or give it a voice. If you get step 2 right above i.e., there are return visitors to your website, then you have already won step 1–which is to create interest in the buyer behaviour process. After this, most people that like your fashion brand and want to stick with it will want to stay in contact/connect with your brand using social media.
With a good website builder, you will have the option to integrate Facebook, Twitter, Instagram, Snapchat, WhatsApp, Telegram, Line, Pinterest, and others. Adding to this, you can also add newsletter sign ups, so people receive notifications from your fashion line via email. And of course, live chat support is always a great way to give your customers options to get in touch–however, this can be an expensive and/or time-consuming option, so choose wisely. Some people expect live chat to be answered immediately, and as such, if your live response is not immediate, be sure to provide this information.
4. A Website Gives People 24 Hour Access to Your Products, Location & Services Offered
This is a two-pronged section because we have to consider fashion brands located in a physical location and/or online.
Physical Location: If you are a high-street retail or a fashion line operating out of a warehouse, then you will need a website with Google Maps, directory citations, and clickable contact information such as phone and email. This will help people find your physical location, opening hours, and to get in contact with you. What's more is that this information is available 24-7.
Online eComm Fashion Line: This section counts for physical locations too. If you are an eComm store only, then people have 24-7 access to your product line, service information, and other important information about your business. If your fashion business has a physical location, having a website with an eComm store satisfies those that want to shop online and those that want to physically come in and visit your fashion line to get an up close and personal look.
Is a Website the Right Approach for your Fashion Brand?
No matter which business you have, in today's highly competitive commercial retail environment a website is a necessity. Very few businesses can survive without a website simply because when people hear about a brand they like the sound of, 99% of people will immediately look for a website to connect with the brand. Finally, if you found the above content interesting, then check out more reasons why your fashion brand needs a website here.