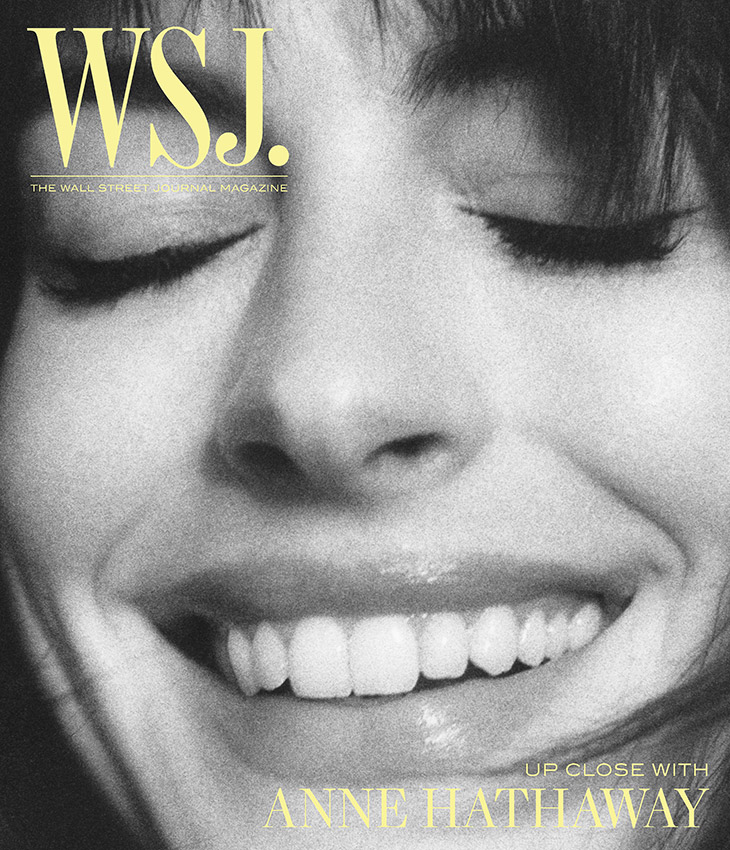 WeCrashed star Anne Hathaway teams up with fashion photographer Dan Martensen for the digital cover story of WSJ. Magazine. In charge of styling was Katelyn Gray, with set design from Andy Harman. Beauty is work of hair stylist Orlando Pita, makeup artist Gucci Westman, and manicurist Maria Salandra. For the session Gray selected pieces from Miu Miu, Prada, Ralph Lauren, Fendi, Bulgari, Celine by Hedi Slimane, The Row, Socco, and Hermès.
The story intersected, I thought, at a lot of really interesting points: late-stage capitalism, the commodification of spirituality and toxic positivity. Something has to be exceptional, and Jared is certainly exceptional – Hathaway on deciding to get involved in WeCrashed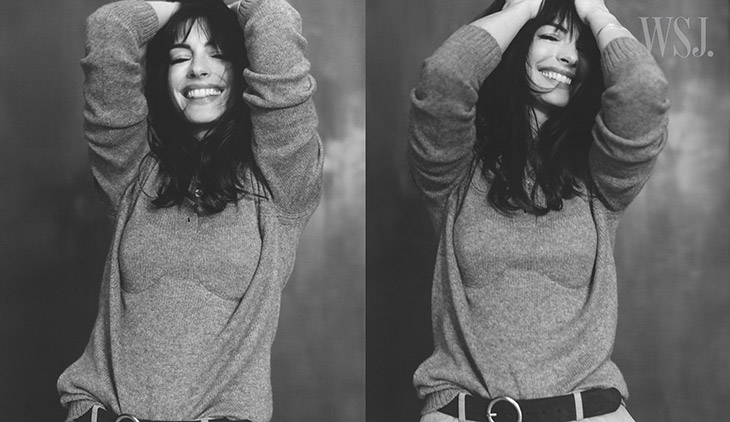 On when she knew she wanted to act:
When she was about 3 years old, her actor mother played Eva Perón at the Playhouse at Allenberry production in central Pennsylvania of Evita. (Her father is a lawyer.) "I remember seeing that there were kids onstage, and it seemed like the most natural thing in the world," Hathaway says. "I just wanted to know why I couldn't be up there. And it was never a conscious thought, 'Oh, I want to do that.' For me it was, 'When do I get to do that?'"
On what she'd do if her sons (Jonathan, who is almost 6, and Jack, 2) with her husband, Adam Shulman, wanted to act:
"I would probably take the same tack that my parents did with me, which is: You have all the time in the world to be a professional actor; you can only be a child once. So I would encourage them to study, to go to classes, to read," she says, "but I would strongly discourage them from starting too young. I think that they'll be in a position where they'll be able to go to college and figure out where they want to go from there."
On having more children and fertility:
She would potentially love to have more kids ("I could see us going for another one," she says), but she personally knows that fertility and pregnancy can be a struggle. "There's this tendency to portray getting pregnant, having kids, in one light, as if it's all positive. But I know from my own experience…it's so much more complicated than that," she says. "And when you find out that your pain is shared by others…you just think, I just feel that's helpful information to have, so I'm not isolated in my pain."
She wants that private pain that previous generations of women have had to bear alone to end. "I mean, what is there to be ashamed of? This is grief, and that's a part of life," she says.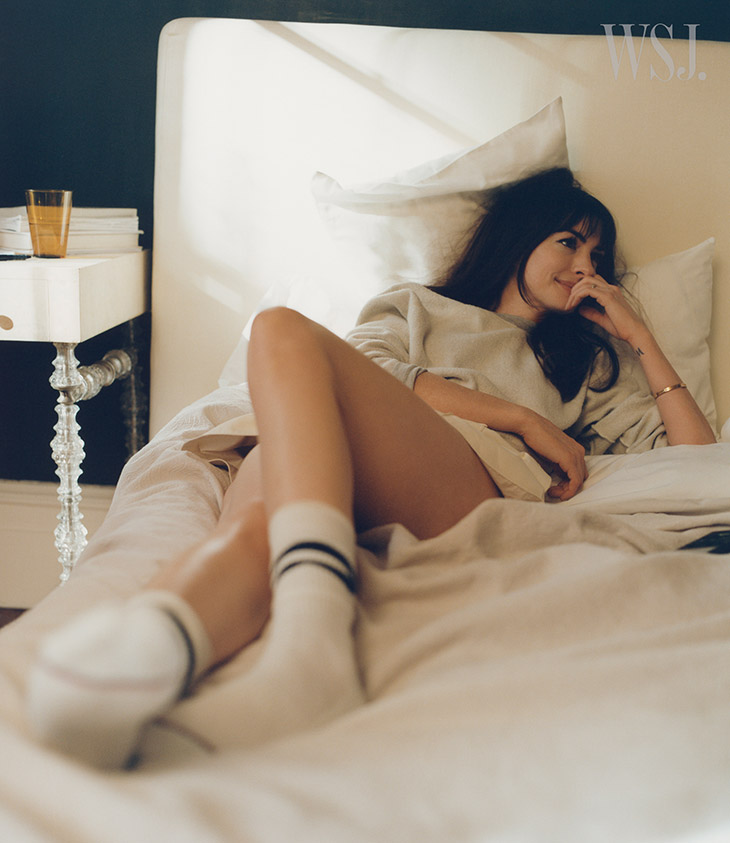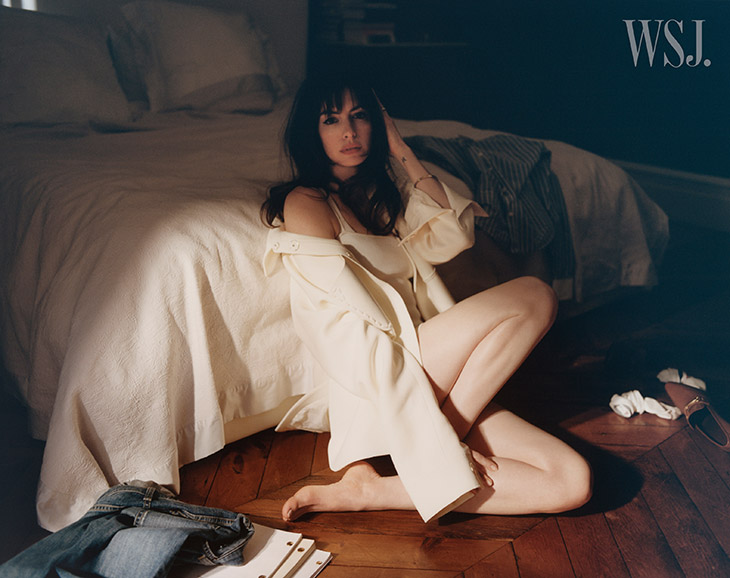 On how being a mother has changed her for the better:
"I didn't feel fully landed and fully here until I was a mom," she says. "It's not like I was lacking integrity, but it made me want to be completely, on every level, true to my word. And that meant stopping any nonsense that I had going on inside myself. And it's little breaks that you give yourself sometimes when you know that you're not being your best self."
On the role that some of her fellow female actors are taking – the role of entrepreneur or CEO (Reese Witherspoon with Hello Sunshine, Gwyneth Paltrow with Goop), and remaining committed to acting:
"I'm curious to know how those women think about themselves," she says, "because I do have to say, I feel like once an actor, always an actor." She thinks being a polymath is laudable, and she certainly has a lot of interests (one of which might include directing), but the most she will say about what to expect next is, "I'm venturing into producing and other aspects of the film industry."
On waiting until her children are older before doing Broadway:
"Your kids are only whatever age they are, once," she says. She is the kind of mom who's there for bedtime. "And there's a lot of really awesome musicals [for] women in their 50s, so…. There's Woman of the Year, there's Mame." I mention Sunset Boulevard, and she nods with great enthusiasm and does her best diva voice to say, "I am going to eat every last bit of scenery and then pick my teeth with the splinters."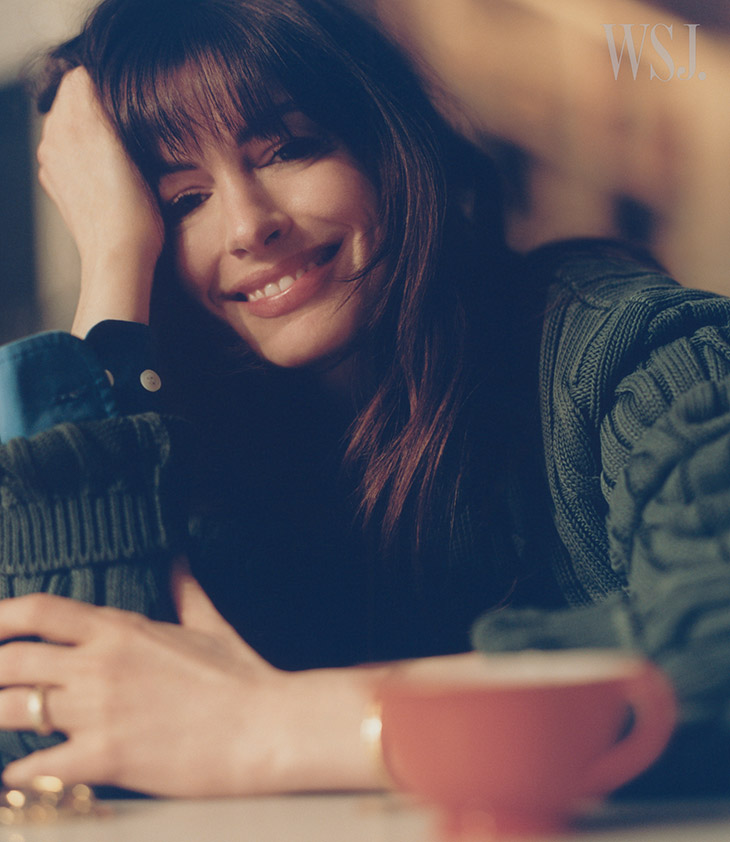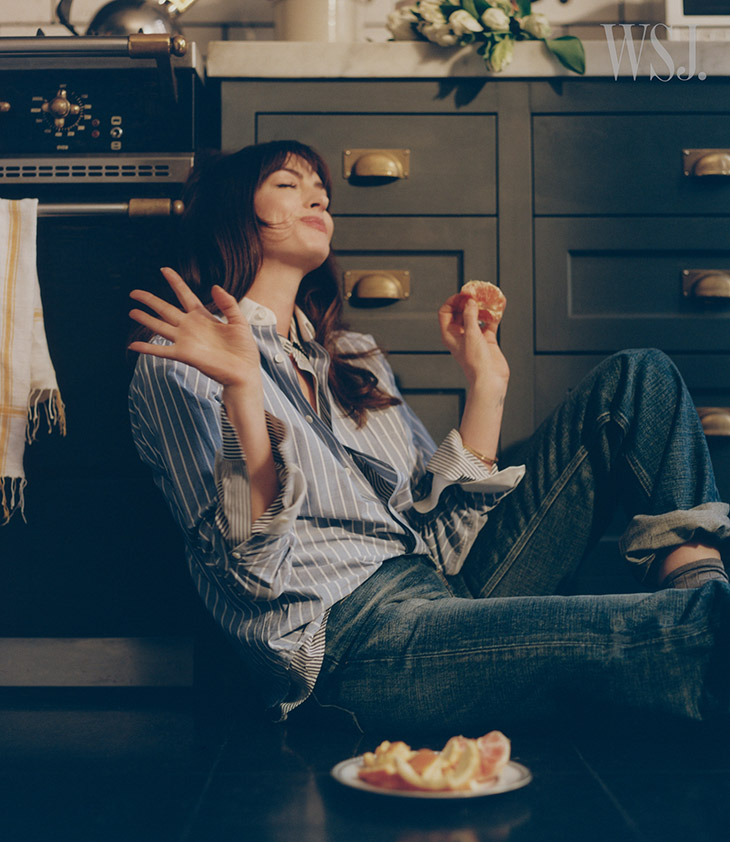 On wishing she could be more comfortable in interviews:
"I have people that I can absolutely speak freely with, but I have to say, I wish I was more comfortable doing it," she says. "I see [actors] who are so great at—they never seem like they're watching their words at all, but they're also never giving anything away. I think with me, it's still a little uncomfortable." She found what she calls her "chosen family" at Vassar College and makes friends gradually. "I do take my time getting to know, to establish trust. And then, once trust is established, I'm a Scorpio, I'm all in."
On turning 40 this year:
"I have a really tight-knit group of friends from college, and we all realized that we were just going to be celebrating each other's birthday every other week," she says. "So we decided that we're all going to go someplace together and have a joint 40th birthday party."
Photography © Dan Martensen for WSJ. Magazine, read more at wsj.com