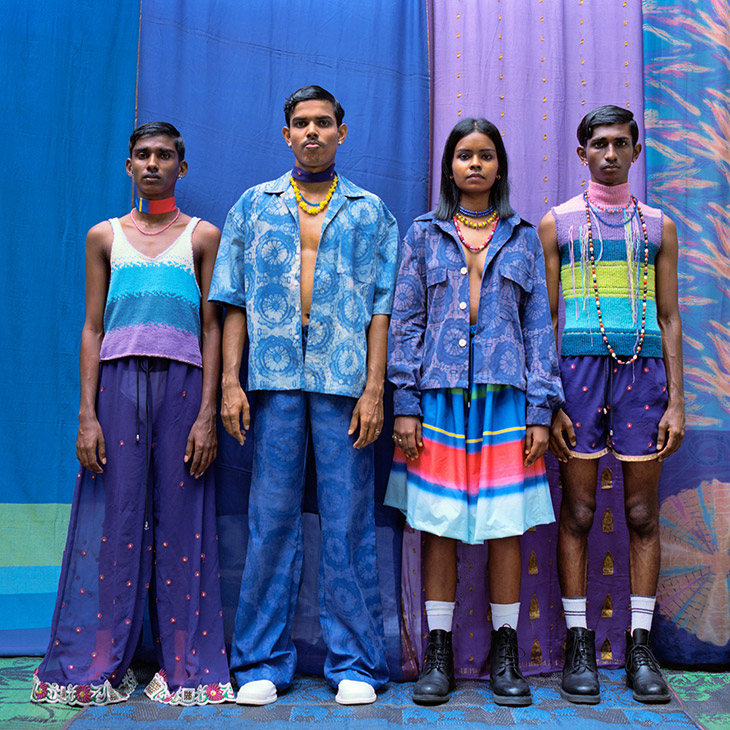 Fashion Open Studio, a part of Berlin Fashion Week, will be presented in Berlin from 15-17 March 2022. In this context a series of designer open studios, short films, exhibitions and talks, which will bring together an innovative cohort of local and international designers, will be introduced. This wide-ranging programme, which is now part of Berlin Fashion Week for the third time, is created to change the way we think about our clothes, and as a result, to find solutions. Furthermore you can meet the designers behind their brands, understand and learn more about their work, establish a dialogue and exchange innovative ideas.
This season, 15 designers are part of this schedule. They are presenting their own approaches and solutions to various challenges facing the fashion industry. As part of Fashion Open Studio, these creative spirits behind their brands are introduced. These are the names that will participate: AMESH, Anekdot, Become A-Ware, Catalogue of Disguise, CHURCH OF THE HAND, Emeka, Ivy & Oak, Joao Maraschin, Melisa Minca, Patrick McDowell, Rafael Kouto, Renata Brenha, Studio.fbx and Vladimir Karaleev. We are curiously awaiting to hear their innovative ideas, suggestions and solutions to the challenges facing the fashion industry. The promotion of new business models may also play a major role.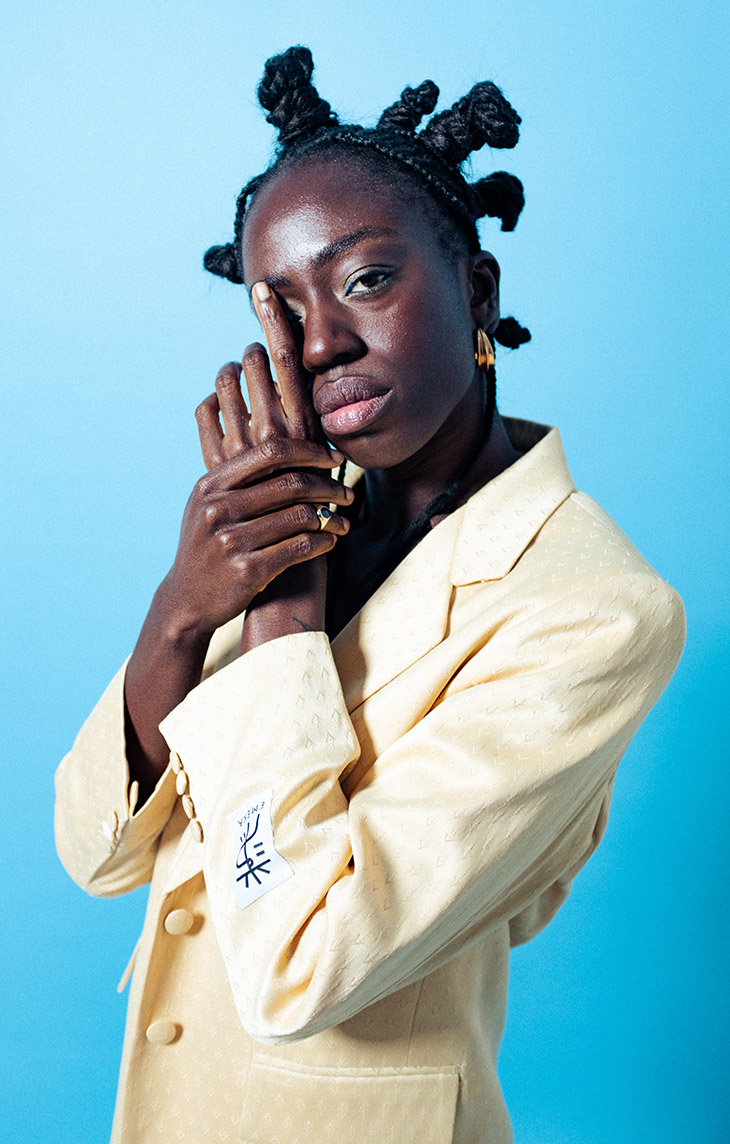 The Exhibition: Product & Purpose looks into different viewpoints of creating fashion. Therefore the process of creating fashion is observed, but also the all-important sense of purpose that motivates the designers. However the showcasing designers will also take the audience inside the seams of the garments so that they can better understand how clothes are made.
This part of the project takes place across three locations at 202030 – The Berlin Fashion Summit (which will be both broadcasted digitally and take place as a hybrid in-person event for a small audience this season), Pool Berlin and Superconscious Store.
In addition to that, a plan of workshops and events display how your wardrobe can be made using only renewable resources, which means ones that are local, create and nurture community, promote wellbeing and positivity, and embrace new business models that will bring both the people and the planet more benefit. Visitors will also get the chance to participate in interactive workshops and installations with Become A-Ware Studio's live event 'indundated with clothes', in person Open Studios with Berlin-based designers Anekdot, Anima Protection and CHURCH OF THE HAND.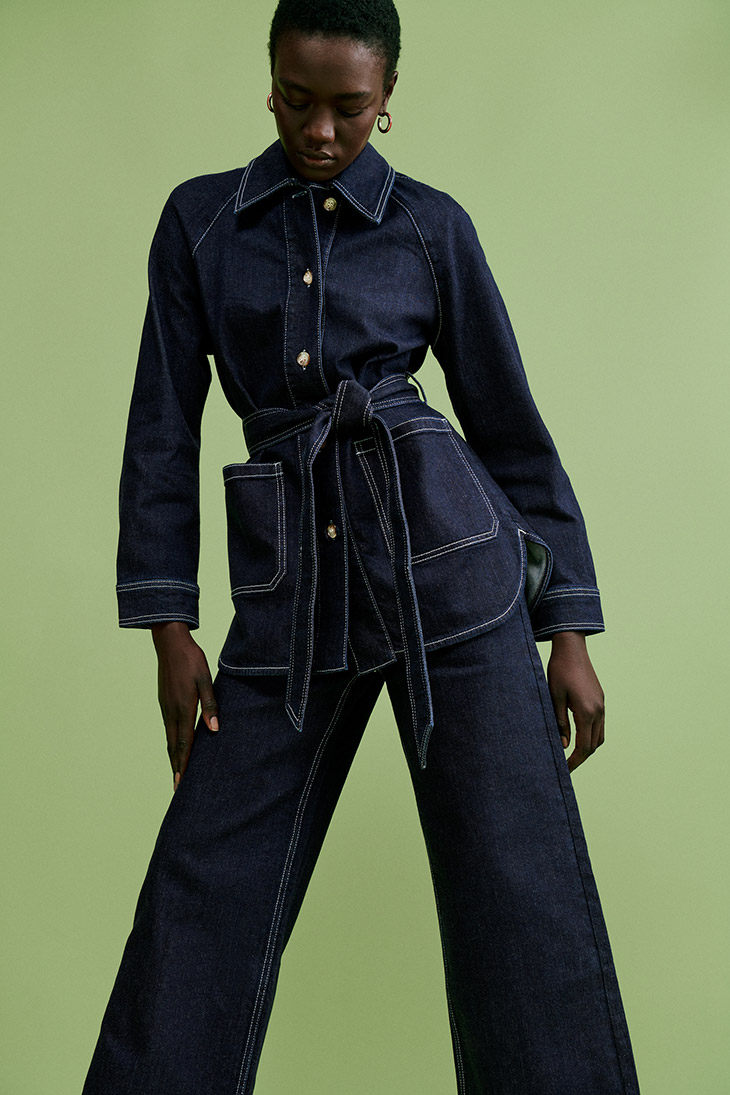 Moreover Fashion Open Studio has commissioned a series of short films produced by Sabrina Hubert. They are taking the audience behind the scenes of several designers, such as Anima Protection, Become A-Ware, Melissa Minca and Vladimir Karaleev. The viewers can watch them online during MBFW at mbfw.berlin. In that context it is worth mentioning that Mercedes- Benz Fashion Week Berlin, which is held twice per year, is Germany's most successful fashion show format.
Some discussions that will be held focus on topics that matter for the consumers, for instance how we value our clothes.
This programme is supported by the Berlin Senate. Stephan Schwarz, Senator for Economic Affairs, Energy and Operations said: "After only 3 seasons, the potential of Fashion Open Studio can already be seen. I am very happy that we were able to win this international format from Fashion Revolution for Berlin Fashion Week. Here, the personal exchange takes place in the open studios, but also the involvement of the specialised trade in an unconventional way."
It is always inspiring to have the opportunity to have a conversation with committed and innovative designers, even more so to facilitate them in showing their work, and their solutions. At Fashion Open Studio we are proud to be in such a priviliged position, and to have such an amazing cohort of designers in our midst. – Orsola Castro, creative director and co-founder of Fashion Revolution
For more information, you find the programme of Fashion Open Studio Berlin here: fashionopenstudio.com
Review by Sussan Zeck for D'SCENE Magazine