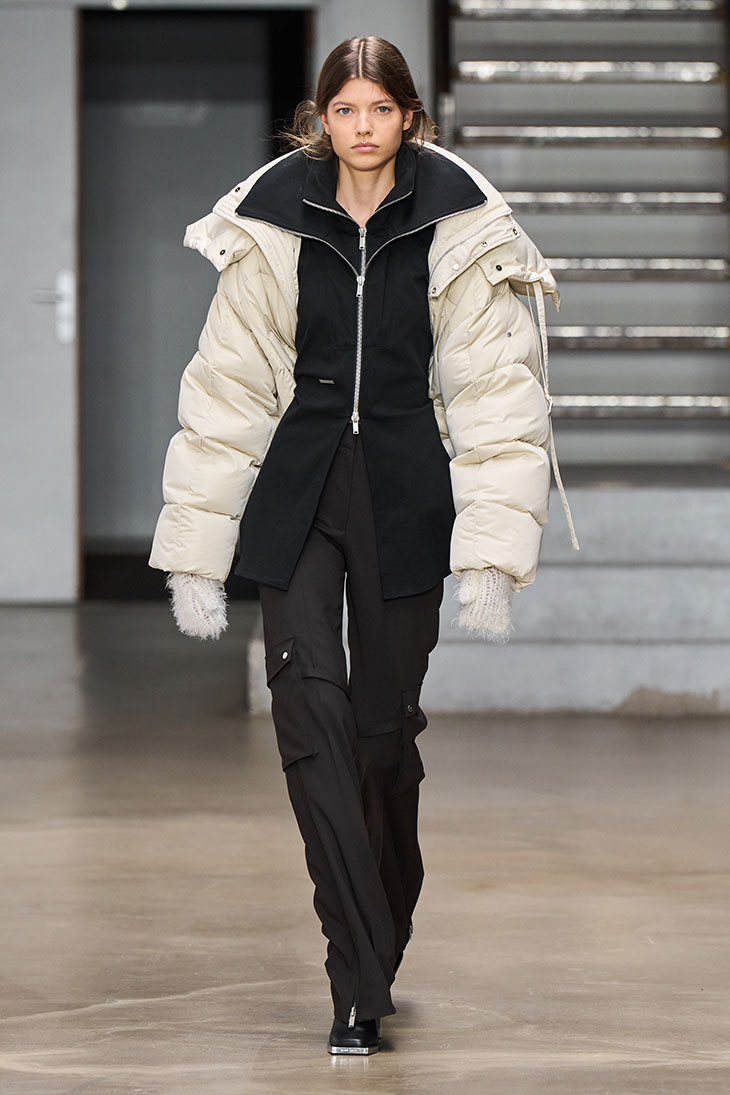 Heliot Emil presented Fall Winter 2022.23 collection at Palais de Tokyo during the recently finished Paris Fashion Week. Named 'Solitary Uniform', the collection explores the idea of a unique uniform. Creative Director Julius Juul redefines the concept of a 'uniform' by applying elements unfamiliar to the concept, and asking the question – is it possible to personalize it?
The title reflects an oxymoron: 'solitary' implies a detached, disconnected and independent entity, while 'uniform' implies an expression of identical form, distinctive design, and a particular interpretation serving as a means of identification. This paradox creates the foundation of the AW22 collection. – from Heliot Emil.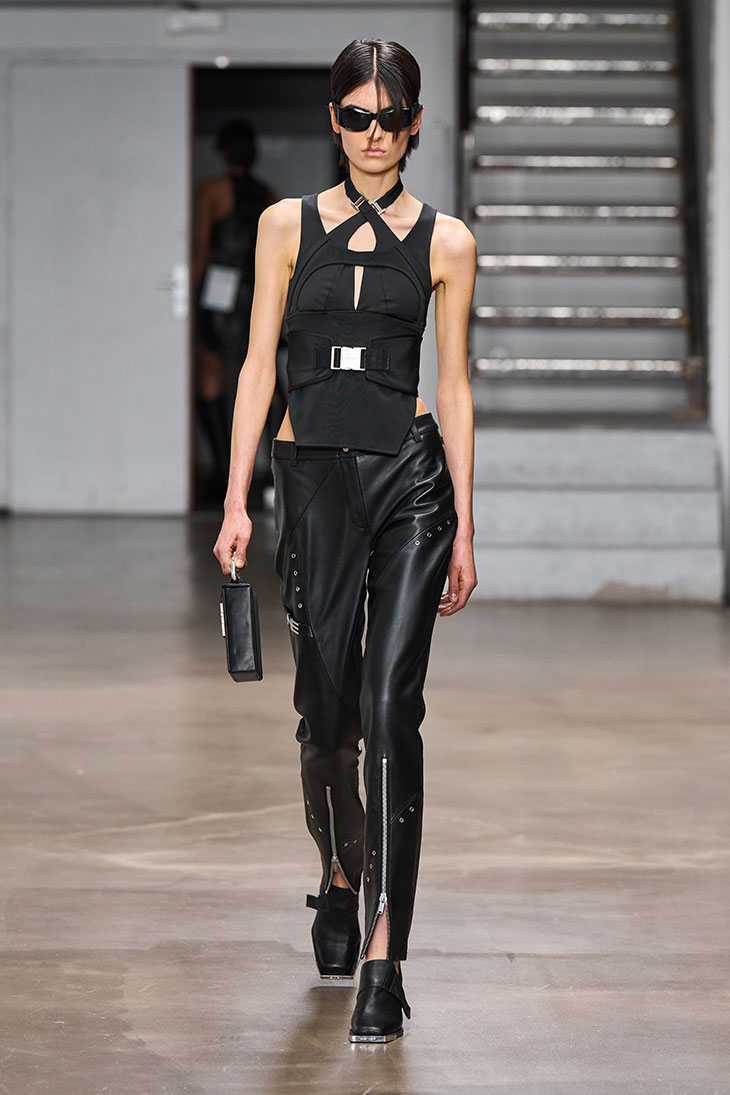 When started working on the collection, creative director Julius Juul did a research of a documented picture series of workers in a limestone factory, which became a starting point for the collection. Exploring the elements of future uniform, he is referencing the suits, shirts and ties throughout time.
The collection comes as a result of new and innovative approaches, juxtaposed with familiar silhouettes and materials such as wool, leather, organic cotton and steel trimmings. This tension is balanced in an expression of HE-LIOT EMIL's signature industrial elegance. – from Heliot Emil.