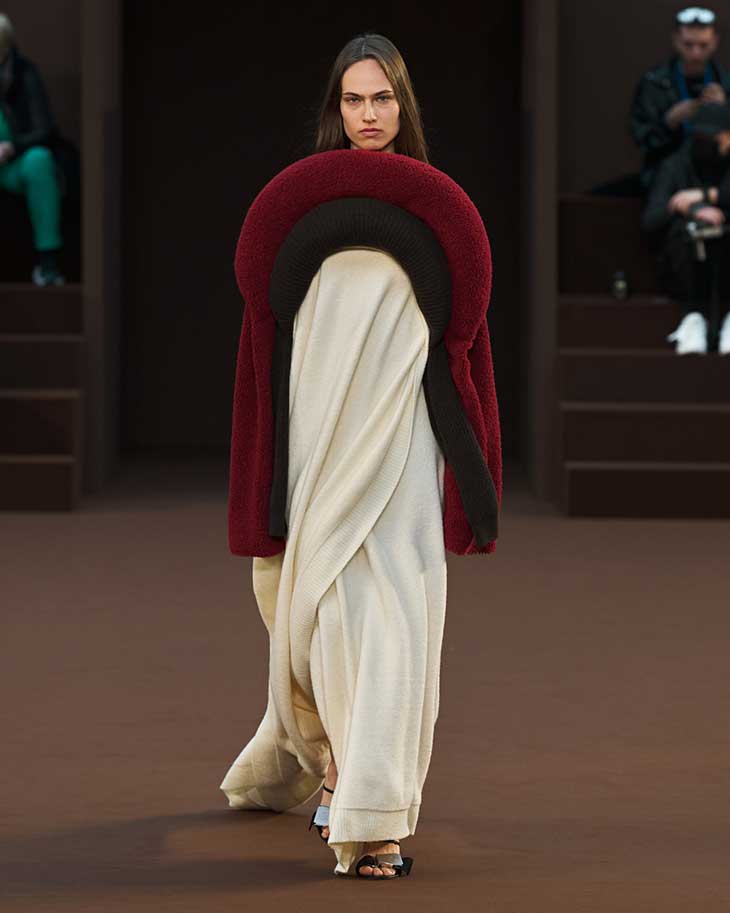 Discover LOEWE Fall Winter 2022.23 Collection, that brings fashion that entices a reaction, presented on March 4th, during the ongoing Paris Fashion Week. The looks are stripped bare to a crude primitiveness with the thrill of kink. The collection is made from leather, felt, latex, tweed, knit, 3D printed fiber, silk, resin. New and familiar shapes are puffed up, moulded, draped and embellished with outsized breastplates, balloons and trompe l'oeil detail. For the season bare essentialism and chaos intertwine to deliver an explosive statement on creative genesis. In charge of creative direction was designer Jonathan Anderson, with styling from Benjamin Bruno, and casting direction by Ashley Brokaw. Beauty is work of hair stylist Guido Palau, and makeup artist Pat McGrath.
"Movement is caught, objects are trapped. Moulded leather dresses, molded felt bustiers, draped dresses with lips breastplates or balloon bras. Jackets scruffed up at the neck or the chest. The flick of a dress, frozen in time. Puffer blousons, puffed up knit dresses. More draping, a trompe-l'oeil embrace and more balloons, down to the heels. Kinky denim boots. Seatbelt sandals. The Flamenco and Goya are puffed up, the Puzzle becomes solid colours, archetypes are inflated.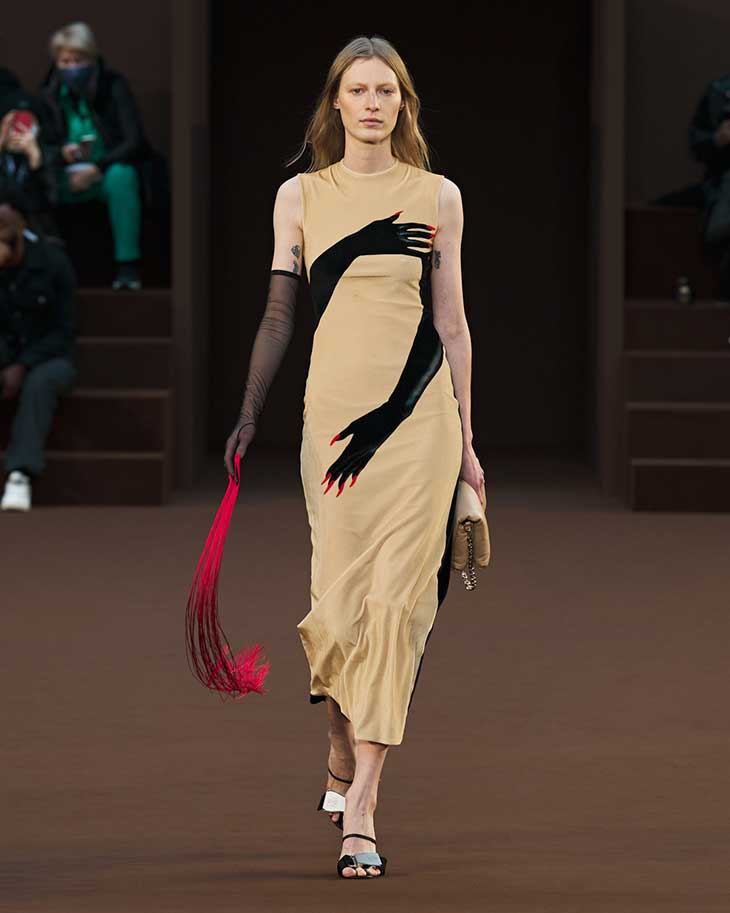 Guests enter the venue through a monumental reproduction of Anthea Hamilton's Aquarius, 2010. Here, Hamilton toys with the politics of the icon and questions the desire it entices. The image of a toned hunk wearing nothing but a pair of skimpy trunks is the epitome of the idealized male body. The shadows of the supporting scaffolding structure show through, framing the body in ways that conjure allusions to Leonardo da Vinci's Vitruvian Man, another symbol of supposed male perfection. The venue is a square arena entirely covered in brown carpeting, inspired by sake bags and recalling soil: a primitive scene. Within the space, Anthea Hamilton's Giant Pumpkins, 2022, are displayed. The accurately scaled replicas of real giant pumpkins —usually grown for competition— have been created by the artist in collaboration with LOEWE, and crafted from leather. Their large, soft and wardrous forms invite touch and the possibility for reclining across their cushioned contours, as objects ripe with surrealist potential and humour, but also replete with beauty. " – from Loewe.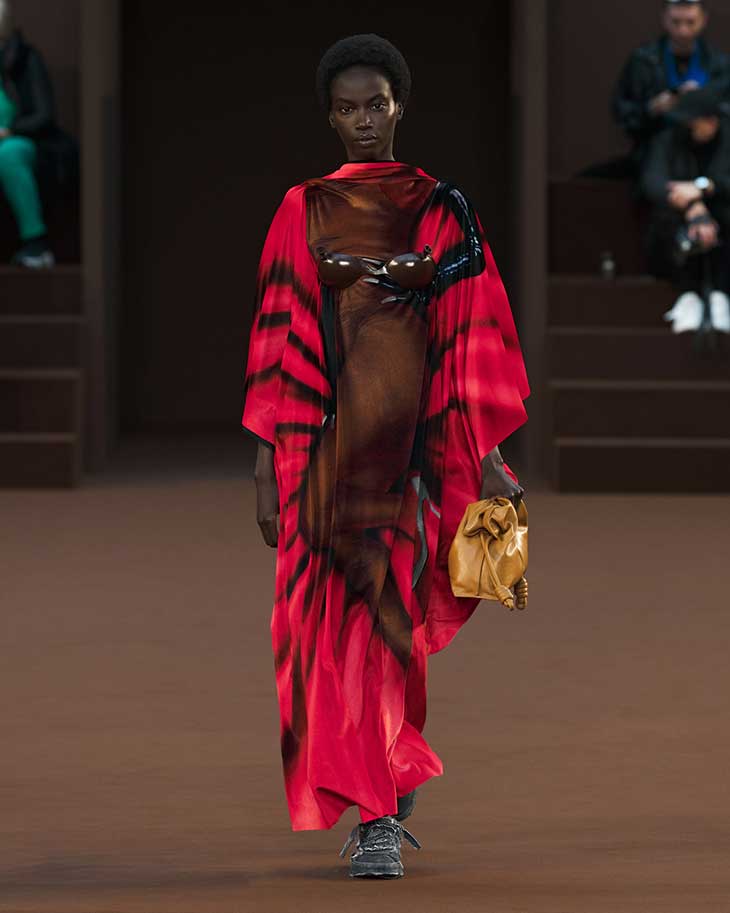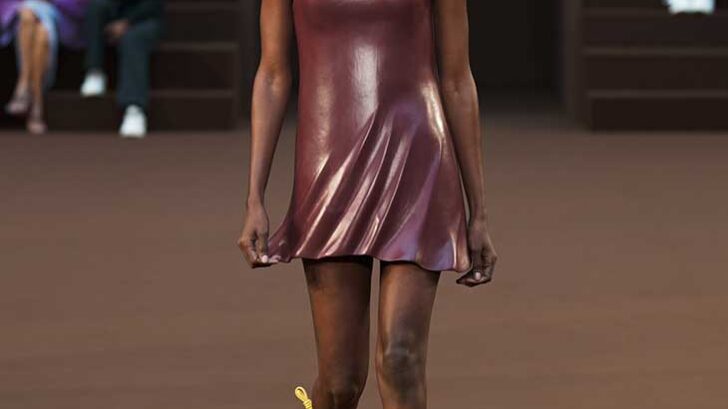 Aquarius, 2010. ©Anthea Hamilton.
Courtesy the artist and Thomas Dane Gallery.
Photograph ©Ken Haak.
Giant Pumpkin No.5; No.6 & No.7, 2022. ©Anthea Hamilton.
Courtesy the artist and Thomas Dane Gallery.
With special thanks to LOEWE.