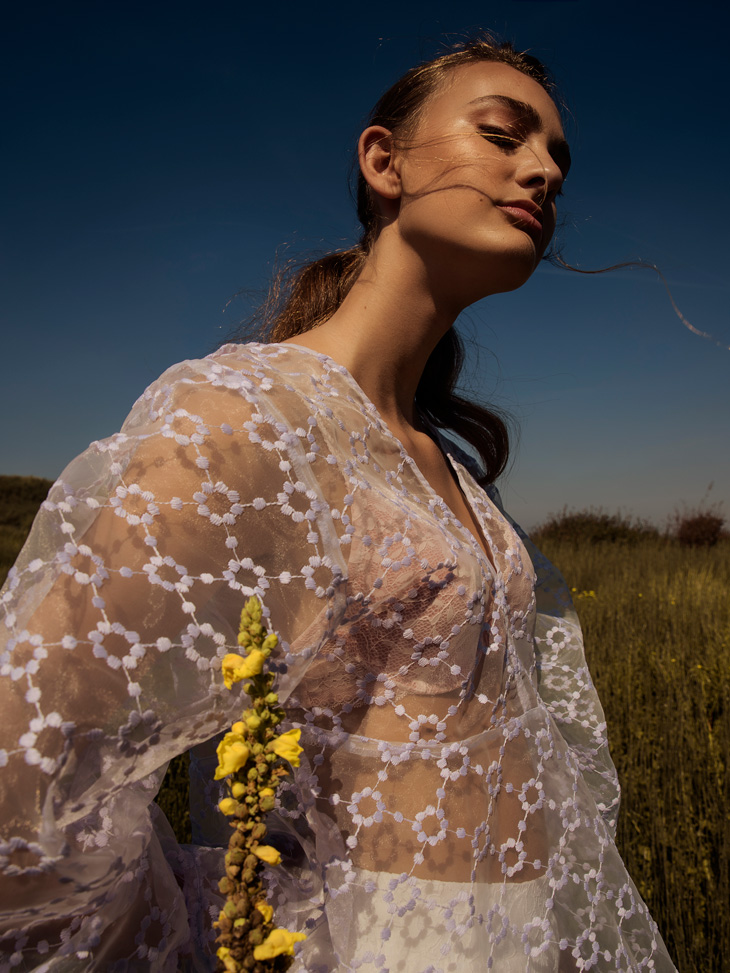 You've finally found the one after trying on what seems like hundreds of wedding gowns! The next item on your 'to do' list should be to choose the ideal bridesmaid dresses that will match not just your gown but also the bridesmaids themselves. The color is, of course, one of the most important factors to consider. Although this part of the wedding planning process is exciting, it's also easy to become overwhelmed by all of the options.
Your bridesmaids are more than merely your closest friends; they play a vital part in your wedding. Bridesmaid dresses should match your wedding color scheme and be fashionable. Check out our post on the top 7 bridesmaid colors for 2022 to find the perfect gowns for your bridesmaids.
Sky Blue Bridesmaid Dresses
Blue is well-known for its calming and relaxing effect, making it an ideal choice for maids of honor who wish to appear gorgeous without being too showy. While traditional weddings tend to use darker or vibrant colors, sky blue will add a sense of freshness to your wedding.
Blue, in general, indicates serenity and calm, but it has a special connotation when it comes to weddings. According to the phrase "something old, something new, something borrowed, something blue…", a bride is encouraged to include the color into her day to "fend off the evil eye" and because Blue represents love, purity, and fidelity. If you like traditions, it's a good idea to have a lot of blue around, right?
Watermelon Bridesmaid Dresses
Pink, being a symbol of romance and femininity, is an excellent color for bridesmaid dresses. Depending on the shade, this color can be flattering on all skin tones and suitable for both summer and winter weddings. It's no surprise, then, that it ranks with green and blue as the most preferred color for bridal parties.
Watermelon, a fresh and juicy shade of pink, has a modern vibe to it and makes a lovely design foundation for any wedding. Choosing a watermelon hue for your bridesmaid dresses, on the other hand, will work in any length and season, adding instant elegance, particularly in chiffon.
Rust Bridesmaid Dresses
A rust-colored bridesmaid dress I is a fun, unusual, and out-of-the-ordinary alternative for your wedding party. The color, which often ranges from brown to burnt orange, is both bold and adaptable. Furthermore, because it comes in a variety of undertones, such as pink, brown, orange, and red, rust is attractive on all skin tones.
Rust bridesmaid gowns are extremely popular for fall weddings, but this lovely color is appropriate for all seasons. And, because rust bridesmaid dresses come in a variety of designs, shapes, and fabrics, you may select one that is appropriate for any location and dress code.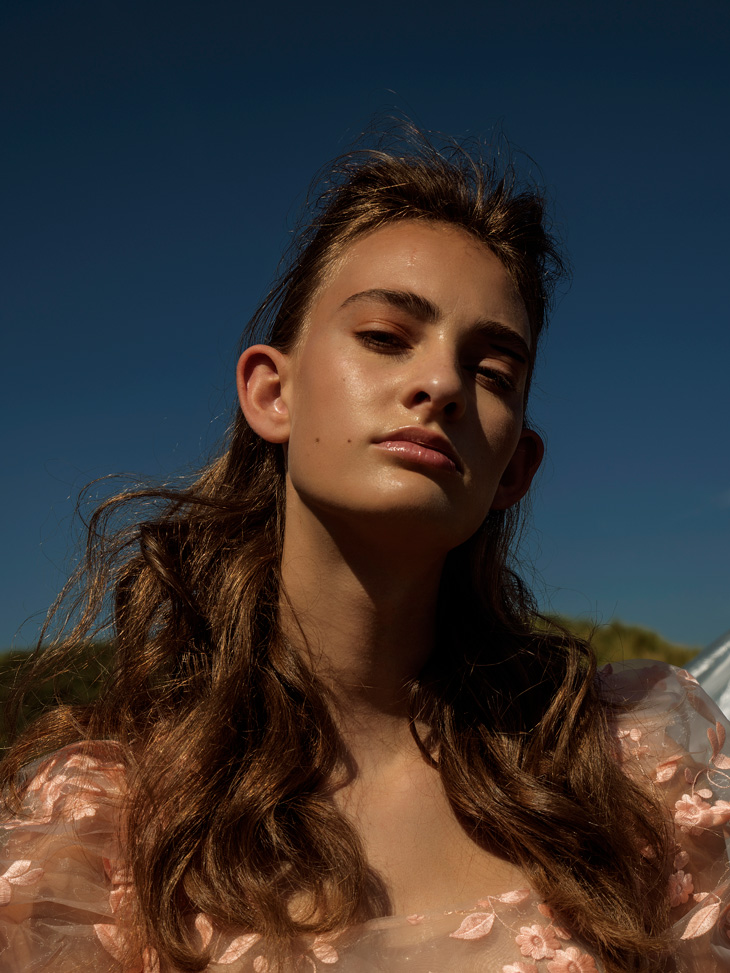 Mauve Bridesmaid Dresses
Mauve bridesmaid gowns are the perfect choice for a nostalgic wedding. The term "mauve" comes from the French word for mallow flower, emphasizing its romantic nature. This wonderful color has grown in popularity since it was originally used in bridesmaid gowns, and rightly so. A classic mauve pleated or split-skirt gown will elevate your look and make you feel like royalty as you walk down the aisle. And if you dance throughout the reception under soft lighting, you'll be sure to make an impression.
Clover Bridesmaid Dresses
Clover bridesmaid gowns are a unique and intriguing alternative for any wedding. Clover is a beautiful option that will make your bridesmaids stand out because it is a blend of yellow and green. Clover has traditionally been associated with healing and mystery, and when mixed with complementary colors such as green, silver, or blue, it forms a lovely ceremonial backdrop.
Papaya Bridesmaid Dresses
Bridesmaid dress traditions have mostly vanished in recent years, with brides choosing for one-of-a-kind bridesmaid dresses for their bridal party. Papaya hues are a terrific way to add a touch of whimsy and sophistication to your bridal party. This color was inspired by the  flesh of a ripe papaya fruit and is  the perfect choice for the brides who are still girls at heart! Coming in printed on silk and embroidered onto tulle there are seemingly endless designs of papaya bridesmaid dresses. Not to mention the many necklines and dress styles offered.
Dusty Sage Bridesmaid Dresses
Last but not least, there are sage bridesmaid dresses. This is a timeless classic that will always appear sophisticated and classy. Dusty sage colors for bridesmaid gowns are ideal if greenery will be present at your wedding! The pastel color looks beautiful with light pink flowers and, of course, a deep green flower crown to complete the bohemian look you're going for. If you are planning to include this color for your wedding and are looking for sage-colored bridesmaid dresses for your bridal party, you can check out some of the best-selling bridesmaid dresses from Cicinia.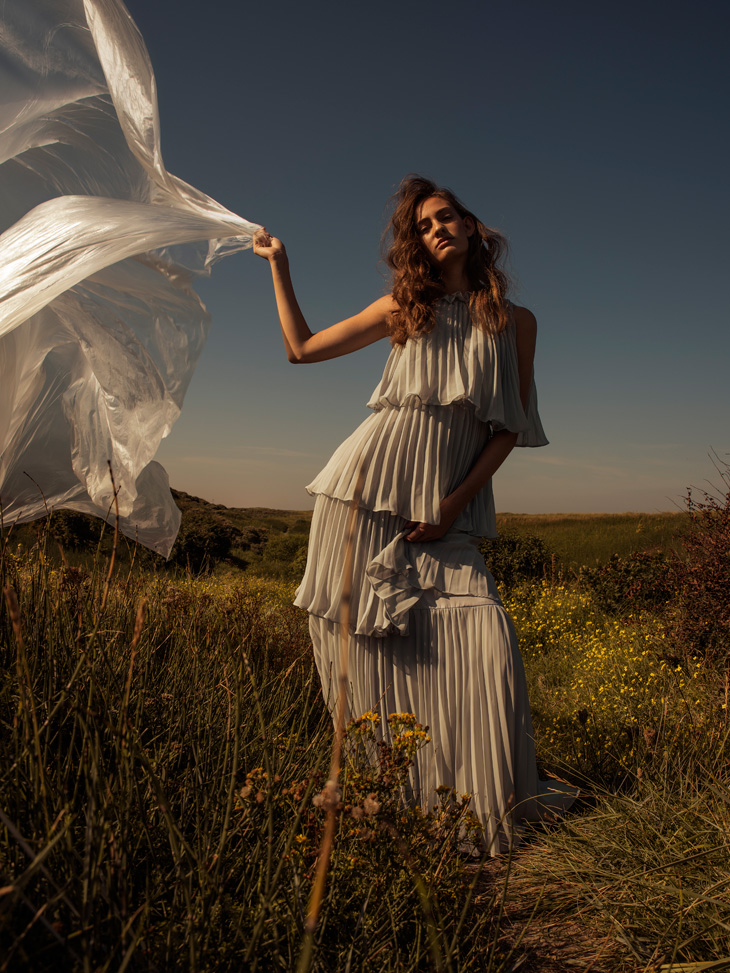 Conclusion
If you're having difficulties deciding, go for a designer or a dress style you adore and work with the colors they have available. Also, bear in mind that many bridesmaid dresses come in a variety of designs, materials, and shapes to best fit your personal taste. There's a bridesmaid dress out there for everyone, whether you want a tight sleeveless mini or a loose-fitting satin maxi, or everything in between.
Images by Sanne Grasdijk for DSCENE – See the full story here