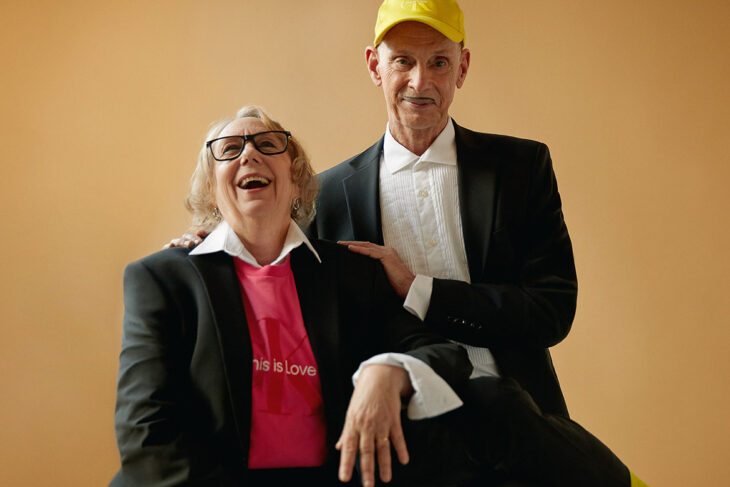 Luxury house CALVIN KLEIN presented their PRIDE 2022 This is Love Collection, with the campaign that celebrates LGBTQIA+ Community's Chosen Families – friends, lovers, exes, collaborators, siblings, and allies. The campaign stars filmmaker John Waters and actress Mink Stole, actress Sasha Lane and Sergio Lane, team members from LGBTQ youth organization The Trevor Project, musician Snail Mail and her people, legendary ballroom house House of Xtravaganza, hairstylist Holli Smith and her fiancé Pony, actor Justice Smith and his actor boyfriend Nic Ashe and Afrofuturistic arts collective TRIBE. In charge of photography was John Edmonds, video direction by Alima Lee.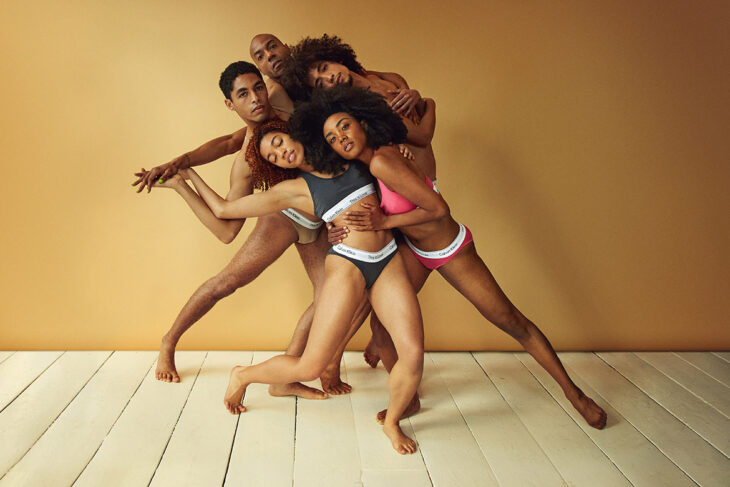 "The 'This is Love' collection – which spans apparel, underwear and activewear – features colors inspired by the Progress Pride Flag. Each item includes a woven label that reveals what each color of the Flag represents: Black for Beauty; Brown for Power; Pink for Sex; Orange for Healing; Yellow for Sunlight; Tan for Harmony; White for Nonbinary; Turquoise for Magic; Blue for Serenity. The Reimagined Heritage Underwear collection features bands and fabrics with swirled combinations of these colors in a nod to the intersectionality that exists throughout the LGBTQIA+ spectrum of sexualities, gender identities and sex characteristics." – from Calvin Klein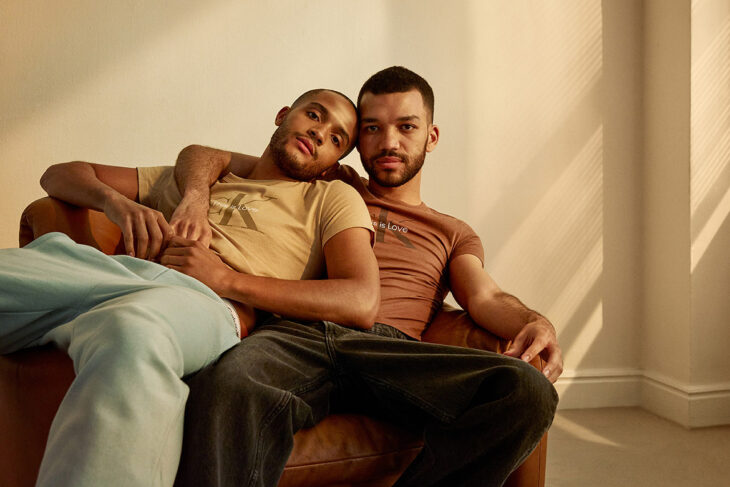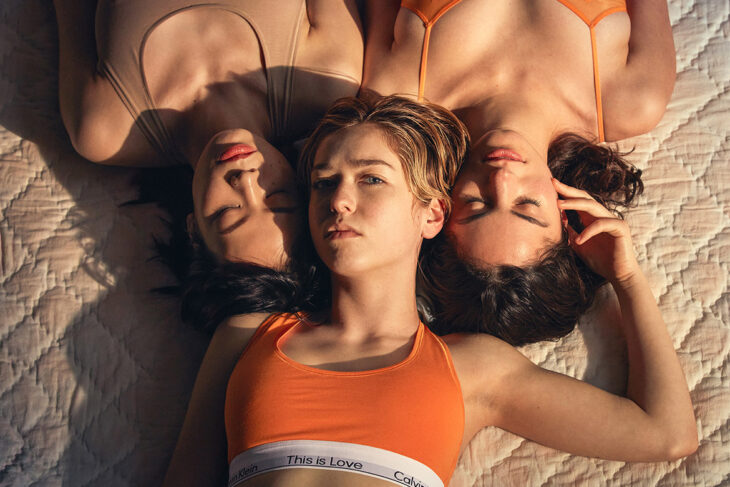 In 2022 to date, Calvin Klein has committed $400,000 in support of NGOs fighting for LGBTQIA+ equity, advocacy, safety and justice.