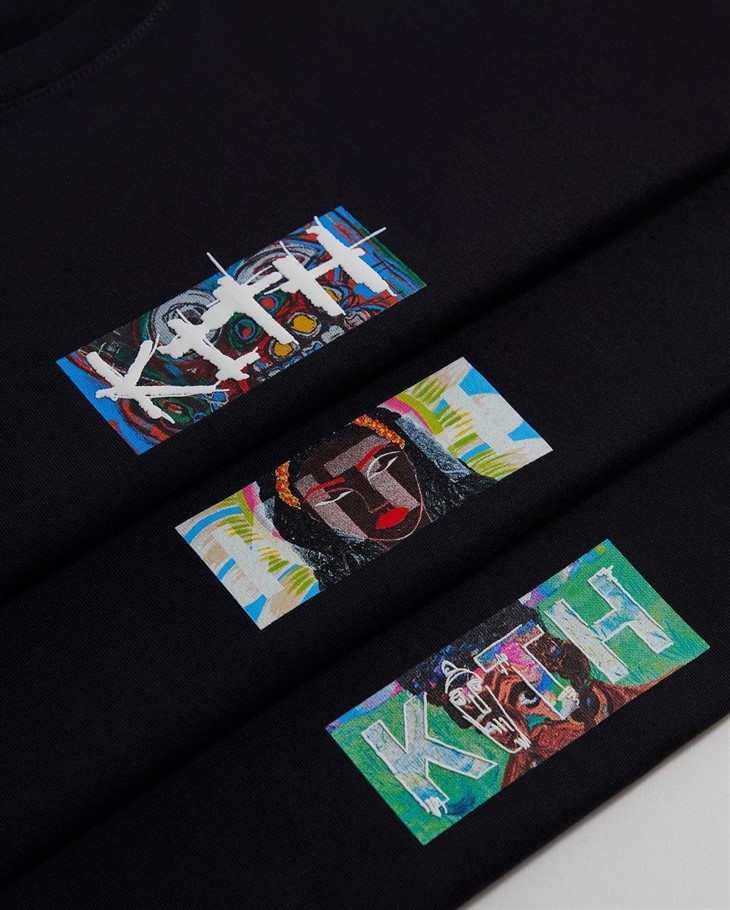 Founded in 2011 by Ronnie Fieg, Amercan footwear and apparel designer, KITH has gained a lot of fans during these past years. Before he made his own brand Fieg worked with many famous companies like Asics, Adidas, Converse, New Balance, Polo Ralph Lauren and more. After numerous collaborations, Fieg decided to make his own store and stock sneakers from the brands he collaborated with, and few years later he created his own clothing line. Today, KITH is a major streetwear brand selling their own clothes and collaborations as well as renowned famous' brands. For the fans, KITH is an ultimate streetwear brand releasing collections and drops almost every month, taking a streetwear approach rather than high-fashion four seasonal collections approach. Quickly, the brand became a must have, celebrities like Justin Bieber, Emily Ratajkowski, Hailey Bieber, Nas, Teyana Taylor and more have all sported Kith pieces throught the years. Being such a popular brand, yet not so pricey, it has gained a huge fan base ready to wait in front of their stores for every single drop. The brand has landed a number of collaborations with fashion brands like Calvin Klein, Levi's, Russell Athletic, Tommy Hilfiger, Nike, Versace and more.
That being said, DSCENE team prepared a special list of the best KITH t-shirts you can sport this summer:
©GOAT
Kith Lax Tee 'Sandrift'
Starting from KITH essentials, a 100% cotton tee in Sandrift colourway, featuring Kith branding on the front left part, ribbed collar and cuffs. If you're a fan of slightly oversized and relaxed fit, you should definetly get this essential piece. Pair it with some cool sneakers and relaxed pants for ultimate casual streetwear style.
Kith For Columbia EEA Rain Mountain Tee 'Cyber Purple'
Coming straight from the latest Spring Summer 2022 Collection by Kith and Columbia, the EEA Rain Mountain Tee merges the brands philosophies. The brands have collaborated on multiple collections better known as EEA (Element Exploration Agency). The collection as well as this tee blends Kith's design with Columbia's accent on performance and functionality. This standard fit, 100% cotton tee in cyber purple colourway features a ribbed neck, Kith sun mountain logo puff printed on front and Columbia logo on the sleeve. Combine it with the pieces from the brand new collection for a full Kith look. Find more Kith tees and clothing here.
Kith For Rocky V Vintage Tee 'Black'
Honoring the American sports drama film Rocky V, directed by John G. Avildsen, Kith brings a series of t-shirts with scenes and inspirations from the cult movie starring Sylvester Stallone. We picked the one showing the spotlight on Rocky's iconic gloves. The tee is also 100% cotton and it features signature Kith branding. If you are a fan of the Rocky franchise, go ahead and get your tee before it sells out.
Kith For Goodfellas Funny How Vintage Tee 'White'
Martin Scorsese's Goodfellas is obviously Ronnie Fieg's favorite movie. He dedicated the whole collection to the 1990 gangster classic, featuring tees, hoodies and caps. The looks feature scenes from the film, official posters and close-ups of lead actors. We picked the vintage Funny How tee in white inspired by the iconic scene with Tommy DeVito played by Joe Pesci, to honor the late Ray Liotta, who portrayed real-life mobster Henry Hill in the picture.
Kith Cloud Serif Logo Tee 'Nocturnal'
Our last top pick would be this Logo tee in Nocturnal navy colourway, featuring Kith branding set in some kind of woods, surrounded by clouds and sun. Bring a ray of freshness to your outfit and pair this tee with bright shorts and white sneakers. Ideal outfit for hot summer days, don't you think?