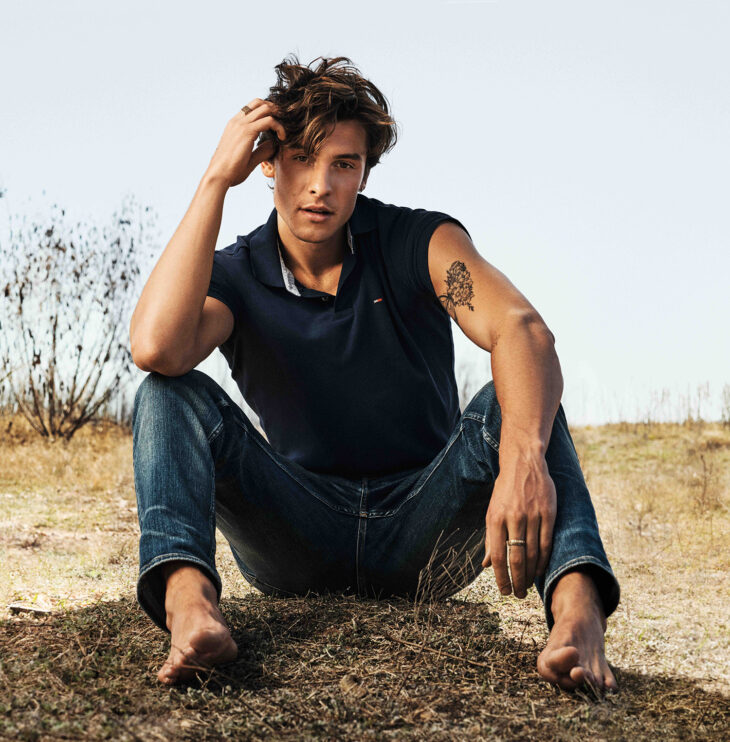 Tommy Hilfiger announces what is hopefully a new chapter today and to help them promote their good intentions is musician Shawn Mendes. The partnership finds the fashion giant donating 1 million dollars to Mendes, helping him create a more eco-friendly world tour?
In 2022 greenwashing is more than a myth, however the brand and the musician are promising few significant moves on their behalf. The promise starts with the all familiar phrases such as "more sustainable materials" as well as "recycled and new material innovations" thrown in the mix. So what are Tommy and PVH Corp. actually planning to deliver on?
CIRCULAR DESIGN PRACTICES ARE MENTIONED
The partnership with Mendes titled "Play It Forward" is promising a better future. The first step is the "Classics Reborn" campaign targeting the Summer 2022 season and promoting classic Tommy pieces. The garments are as promised by the brand created from "more sustainable materials". While the brand states they are donating to Mendes 1 million US Dollars to continue his own tour in a more sustainable manner. Little is said as to why Mendes' tour is not already sustainable. The donated million is to mitigate the environmental impact of Shawn's ongoing "Wonder: The World Tour". Furthermore, the Tommy x Shawn partnership is to continue well into 2023 with a co-created capsule collection ready for Spring 2023. "Reimagine timeless style more sustainably through recycled and new material innovations, and circular design practices," shares Tommy Hilfiger in their official release.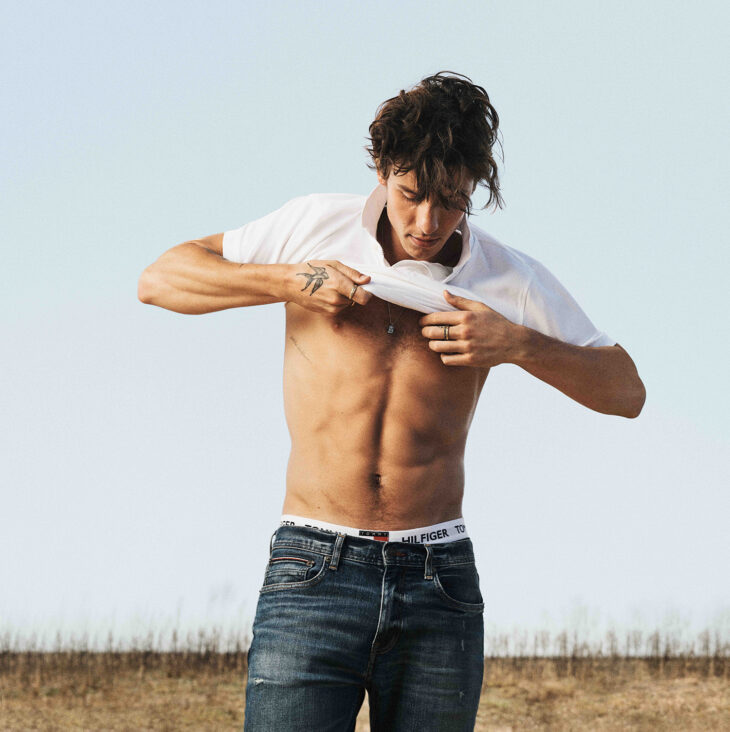 The first images are showing Mendes in photos captured by Craig McDean wearing styles from the fashion brand's 1985 Program collection. To create the pieces Hilfiger assures us they have used organic cotton to reduce CO2eq by 48% resulting in the reduction of 692 tons of emissions.
"Shawn's not only a multitalented musician — he also represents a new generation of Futuremakers who understand the need for action. By joining forces with Shawn to learn, share and innovate, we can build upon what we've already achieved and take our sustainability journey to the next level. While we recognize we still have a long way to go, together we can build even more awareness to make a positive, lasting impact," adds Mr Tommy Hilfiger talking about the collaboration with the singer.
The brand continues by adding: "Shawn Mendes also wears more sustainable denim that is produced using 20% post-consumer recycled cotton and requires less water and energy during its finishing stages." It is easy to say no effort is enough, however use of words such as 'more sustainable' is often triggering to many activists calling upon the fashion industry to implement green practices.
A CO2e TOUR IS UNDER WAY BY MENDES
Furthermore, we can ask how Mendes is actually delivering on CO2e? CO2e' sanding for 'Carbon Dioxide Equivalent. The musician and his team promise a slew of more sustainable practices throughout the tour production and execution. From merch to transportation as well as the energy efficient tech, Mendes and his team have listed a slew of newly introduced practices. However, it is unclear how exactly Mendes and his production team will use the 1 million dollar donation. The tour started more than a few weeks ago and the musician promised a more sustainable practice from the start. Additionally Hilfiger team notes: "A substantial portion of this investment will be donated to regenerative cotton farming, to continue to build upon the impact of Tommy Hilfiger's wider sustainability initiatives." The brand continues: "Throughout the tour, Shawn Mendes will also wear custom-made and more sustainable designs featuring looks made using liability fabrics and trimmings (leftovers from past TOMMY HILFIGER collections), as well as vintage deadstock fabrics".
MENDES TALKS CREATIVE REIMAGINATION
While both Mendes and Hilfiger should already have in place the sustainable practices, hopefully the pledge is to make them both far more persistent in staying on this path. "I've always been inspired by Tommy and the iconic brand he built, and I'm excited to share our journey together with my fans. Everyone has a role to play in creating a more sustainable future and I'm inspired to see what we can achieve. I look forward to learning from each other, exploring how creative reimagination can have a positive effect on the fashion industry, and sharing what living more sustainably means to me," adds Mendes, talking about his Hilfiger sponsorship and collaboration.
Hopefully the efforts by Mendes and PVH Corp. owned Hilfiger are to trigger changes in the fashion as well as the music industry. However it is important to know clothing giants such as Hilfiger while far less polluting than the massive fashion fashion industry players are still far from ideally green.
The brand calls all of us to join the initiative through social media – "In the coming months, further details of the "Play it Forward" collaboration will be shared across Tommy Hilfiger and Shawn Mendes's social channels. Friends of the brand are invited to join the community and conversation through #TommyHilfiger, @TommyHilfiger and @ShawnMendes."
Do you believe in Hilfiger and Mendes' more sustainable practices, you can let them know on their socials but you can also share your thoughts in the comment box below: