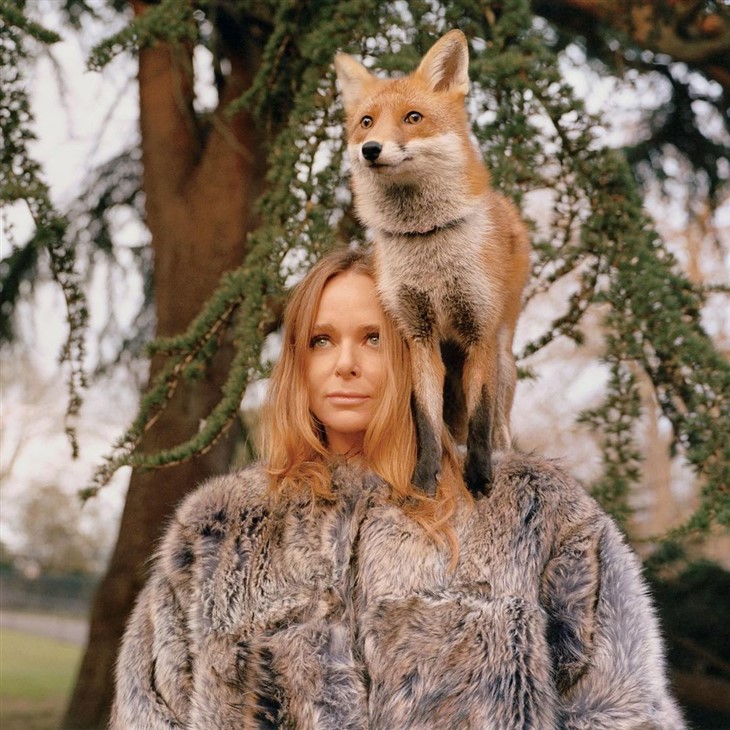 British fashion designer Stella McCartney, who is present in the fashion world for around two decades, continues to upgrade and lead the fashion's path to sustainability. Maybe the pioneer in this field, the designer is well-known for her dedication to planet earth and its beauties. As many of you already know, everything she makes is made from sustainable materials without using any fur or leather.
From the very early age, McCartney managed something many fashion brands struggle to do even now in 2022, when the climate crisis is at its all-time high. She always supports the care for environment and the rights of animals, sometimes even refusing large contracts with companies that use fur for their creations. It is aware that due to the nature of fashion, its garments cannot be 100% friendly to the environment, but Stella tries to use better alternatives and strives for innovation.
Early Life
Stella Nina McCartney was born on September 13, 1971 in London, England. She is the second of three children born to former Beatle Paul McCartney and his late wife, Linda. Although her birth was shortly after the Beatles' breakup, her early years were largely shaped by her father's intense recording and touring schedule. With Paul's new band, Wings, Stella and her brothers and sisters traveled around the world. Following Wings' demise, the family moved to an organic farm in Sussex, where the McCartneys immersed themselves in country life, raising farm animals and growing vegetables. Despite her family's celebrity profile, McCartney experienced a childhood that was remarkably normal. The family was close and the children, all of them, attended local state schools.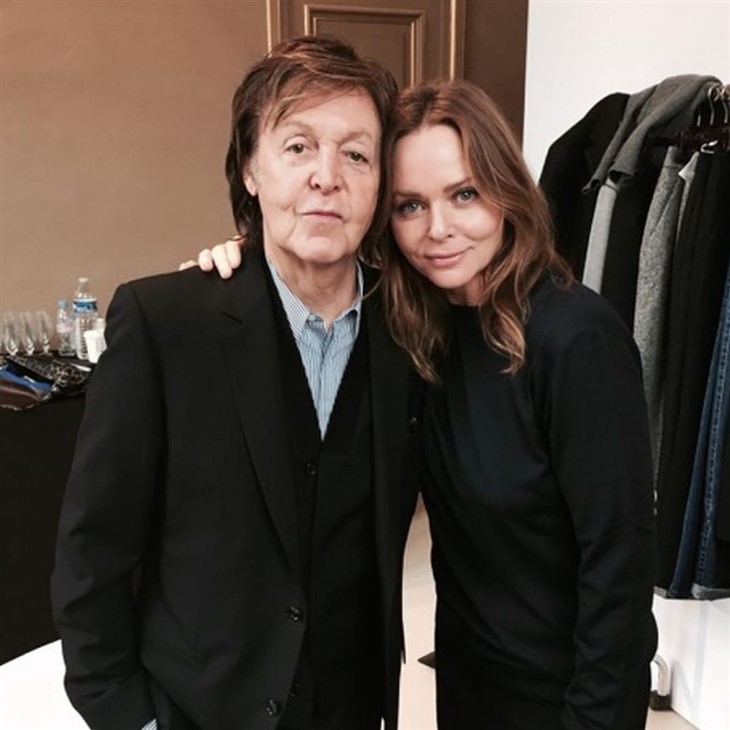 The Start of the Fashion Journey
From an early age she was very interested in fashion. At the age of thirteen she decided to make her own jacket, which didn't go unnoticed by her parents, who supported her and her love for fashion. That aspired her to apply for internship at the workshop of Cristian Lacroix and later in the stores of Savile Row. In 1992 she enrolled at Central Saint Martins College, where she studied fashion in London,and graduated three years later. For her graduation Stella introducedStory  a collection which presented a great capacity for design and innovation, with an addition of the special song that her father, Paul, composed for the catwalk: Stella May Day. Her collection stood out even more when supermodels and her good friends Naomi Campbell and Kate Moss wore her designs for the graduation collection.
Chloé
Two years after her memorable graduation, Stella was appointed as a new Creative Director of the maison Chloé, succeeding Karl Lagerfeld, whose opinion was that the brand should pick a more fsmoud name for the position. McCartney managed to re-establish Chloé as a desirable brand; their sales increased remarkably. Her first collection, with lace petticoat skirts and delicate camisoles, silenced critics and her romantic proposals in 2001 Paris: silk pants with midriff-baring blouses, body-hugging jeans paired with blouses or tunic jackets, faux fur and jewelry vests — cemented her professional reputation. McCartney also brought a cult of celebrities following the brand. This was due in part to her high-profile clients and friends, notably Madonna, for whom she designed a wedding dress, actresses Kate Hudson, whom she dressed for the 2001 Academy Awards ceremonie, Liv Tyler and Gwyneth Paltrow and model Kate Moss.
Stella McCartney
In 2001, after lengthy negotiations with McCartney, the Italian luxury goods conglomerate Gucci (owned by PPR, later named Kering) announced that it would enter into a joint venture to launch a new designer label produced under the McCartney name. In accordance with the demands of McCartney, a lifelong vegetarian, no leather or fur, both central elements of Gucci's design, would be used in the products. Following the succes of her first line, she decided to launch her own perfume in 2003, titled STELLA. Her label gained more and more popularity, which led to the joint venture with one of the most famous sportswear and lifestyle labels adidas. Titled adidas by Stella McCartney, the line introduced a wide range of different sports appareal, for golf, yoga, tennis and winter sports. She was always opened and supportive of smaller brands and other labels who match with her aesthetic and way of thinking. In the following years, she presented a collaboration with H&M, which sold out almost immediatly, and later with Australian brand Target. Giving her dedication to the environment, Stella also released her own skincare line in 2007 titled CARE made from 100% organic substances. In October 2009, she expanded her range to kidswear, when she teamed up with Gap Kids, which resulted in two collections.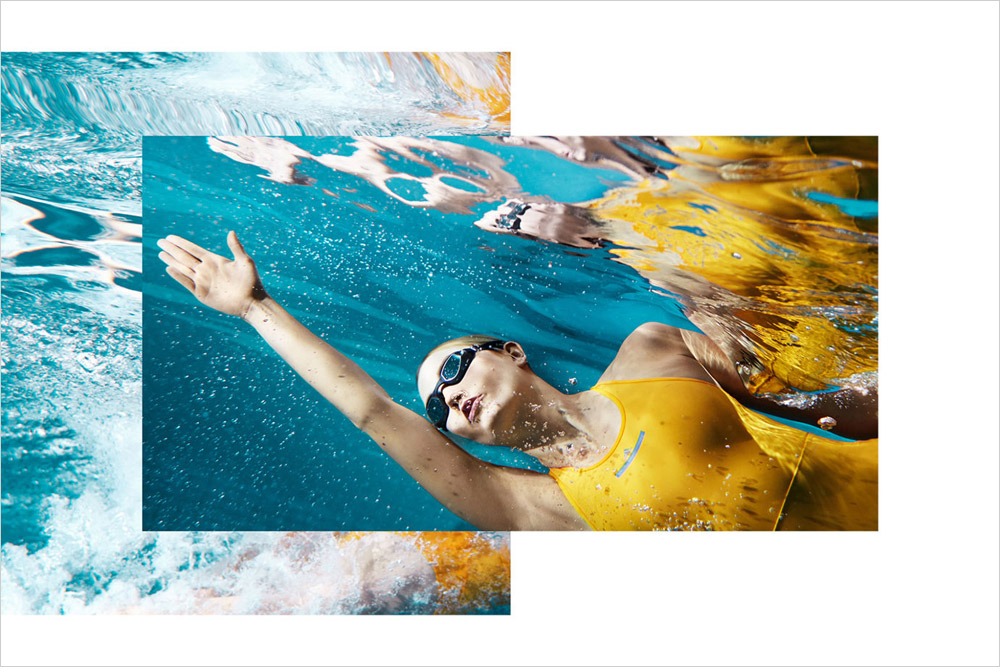 Giving that her line with adidas gained a huge success, the duo joined forces for the Olympic Games 2012. Stella was appointed creative director of Team Great Britain's sportswear for the competition, which made her the first high-fashion designer to do so. Following the success of the designs for the Olympic Games in 2012, Stella was offered the job for the 2016 Olympics. Proving that she can go wrong with every type and style, Stella decided to create her first menswear line inspired by her father Paul McCartney, consisting of leisurewear and pyjama-like silhouettes.
SHOP STELLA MCCARTNEY:
We earn a commission when you follow the link to make a purchase. Click here to learn more about how we make money.
After 17 years of 50/50 partnership with Kering, Stella McCartney decided to buy Kering's 50% and have full ownership of her label. The powerful move brought many influential people to her doors, among others Bernard Arnault, chairman and chief executive of LVMH, who named her his personal adviser on sustainability.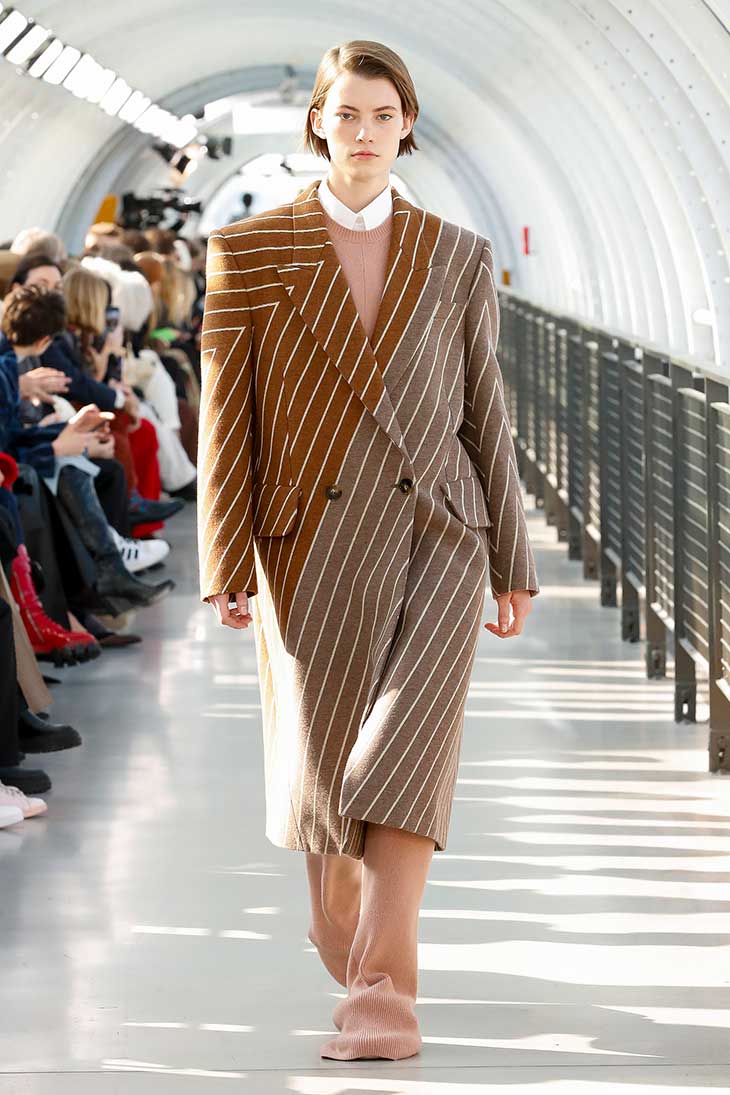 A lot of the work for her label was tied to her family and dedicated to them. In 2018 she wanted to honor her mother who died form breast cancer in 1998, so she founded Stella McCartney Cares Foundation dedicated to breast cancer awarness. The Foundation later added one more mission and that is sustainability in fashion.
2018 was surely a very productive year for the designer, giving that she designed Meghan Markle's mock-necked, fit-and-flare reception dress for her wedding to Prince Harry. This was the first dress of Stella McCartney's first bridal collection which gained a lot of media coverage due to Duches of Sussex's huge following.
She has recieved a number of prestigious awards, including VH1/Vogue Designer of the Year, the Woman of Courage Award, the Elle Style Award for Best Designer of the Year, the Green Designer of the Year Award and more. Stella's designs become more and more recognized every year, and she continues to find new and unique ways to design without harming the environment. 
Sustainability
As we mentioned before, Stella has promoted an ethical and cruelty-free philosophy and she is opposed of the use of leather, fur and feathers on her catwalks and collections. This statement and philosophy, followed by a plan of action, affected every business decision while setting the brand apart from the rest of the luxury industry around it. It was a very bold decision. Since then, the brand has maintained this state of mind and has moved forward each year.
SHOP STELLA MCCARTNEY:
The brand has taken an honest and conscientious approach that shares the complexity of using fake, non-biodegradable materials made from acrylic, polyester, wool and mohair. She encourages her customers to take care of their items for as long as possible, communicating that luxury is eternal. Using the environmental profit and loss tool invented by the Kering group, Stella McCartney has been measuring its business impact since 2012. Every step of the business is measured, from raw materials to the manufacturing process and sales in stores. The tool measures greenhouse gas emissions, water use, water pollution, land use, air pollution and waste across the global supply chain and then translates it into a monetary value, mapping the hidden costs and benefits of each operation. These insights drive the company's innovation and help make better, more sustainable decisions.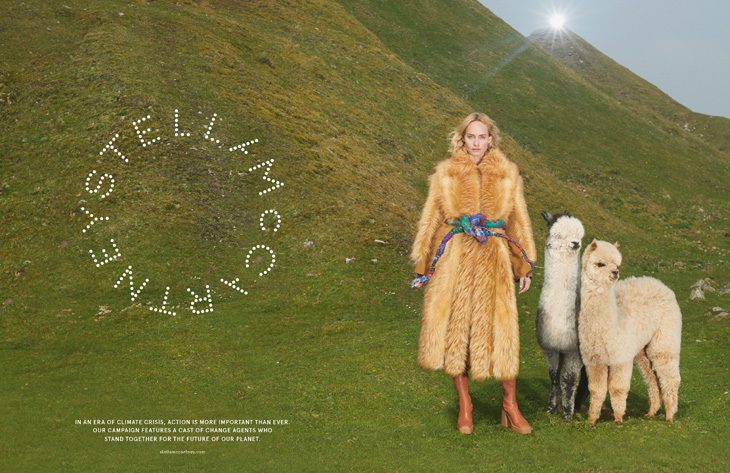 In recent years, Stella's name and brand have been associated with almost every sustainable fashion event, conference, innovation and collaboration in the industry. The main objective of the brand is to invest heavily in promoting circularity, innovative materials and cutting-edge technologies that reduce the environmental impact of the brand. Some of the materials she often uses are: vegetarian leather made from polyester and polyurethane with a recycled polyester backing with the coating made with more than 50% vegetable oil; virgin cashmere; viscose which comes from certified and sustainably managed forests in Sweden; metals; organic cotton which eliminates the use of toxic and persistent chemicals, improves soil health and increases water savings; recycled nylon and poliester; silk; wool and more. In 2018, the brand co-sponsored an exciting award with PETA, the Biodesign Challenge, which sought the first animal-free wool, encouraging entrants from around the world to develop bio-manufactured, vegan wool. The best results were shown at the MOMA in New York City. The winners from Bogotá, Colombia, created the vegan wool Woocoa made from hemp and coconut fibers treated with enzymes extracted from the oyster mushroom.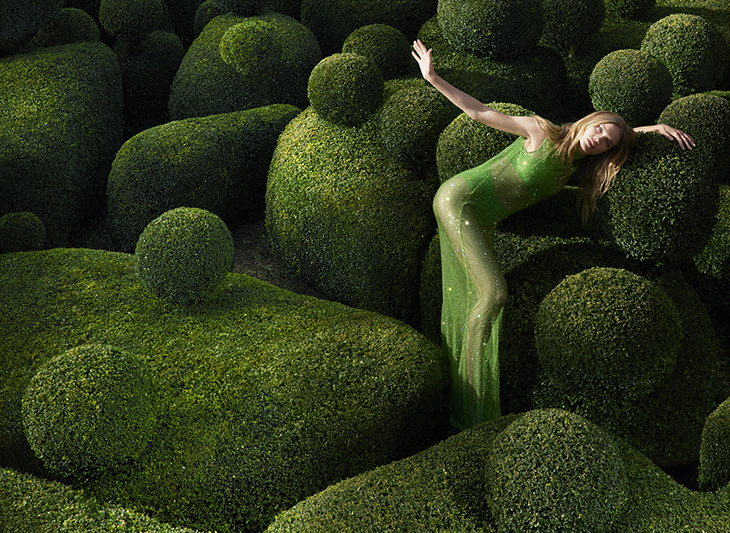 The brand also took control of its supply chain in 2016, mapping its manufacturers and product suppliers to Tier 2 globally. In order to obtain information and collect information on the ethical conditions of its manufacturers and suppliers, the brand carries out periodic and unannounced audits to identify possible risks. The team is supporting and having an open discussion with their providers and participating in the provider training process. If some obstacles arise, suppliers are invited to participate in improvement projects. Improvement projects include understanding and addressing the causes of particular challenges and developing a mechanism that prevents such problems from reoccurring. Some of these projects are done in collaboration with other brands and local stakeholders to maximize impact. All these actions highlight the importance that Stella McCartney also places on the human capital that is part of the history of her brand.
Words by DSCENE Digital Editor Maja Vuckovic.