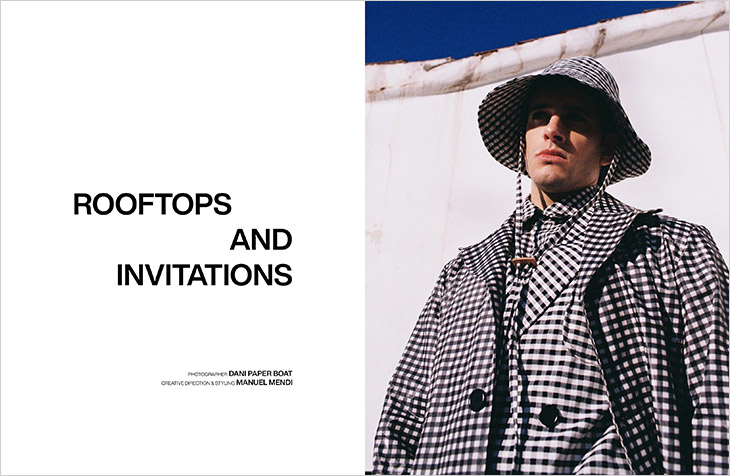 Actor Alex Villazán sits down for an exclusive interview with DSCENE editor Maja Vuckovic, to talk about his acting career, role models, favorite TV shows, music and more.
For an exclusive DSCENE STYLE session The girl in the mirror actor Alex Villazán teams up with fashion photographer Dani Paper Boat. In charge of creative direction and styling was Manuel Mendi, assisted by Elisa Sanz, who for the session selected pieces from Llopp, Gant, Arde Error, Guess, Sandro Paris, Birken Stock, Romualda, Hermés, Jimmy Choo, Palomo Spain for Mó, Levis, Fred Perry, Dr. Martens, Otrura, Carlota Barrera, Camperlab, and Tommy Hilghfiger. Hair styling and makeup are work of beauty artist Laura del Muro.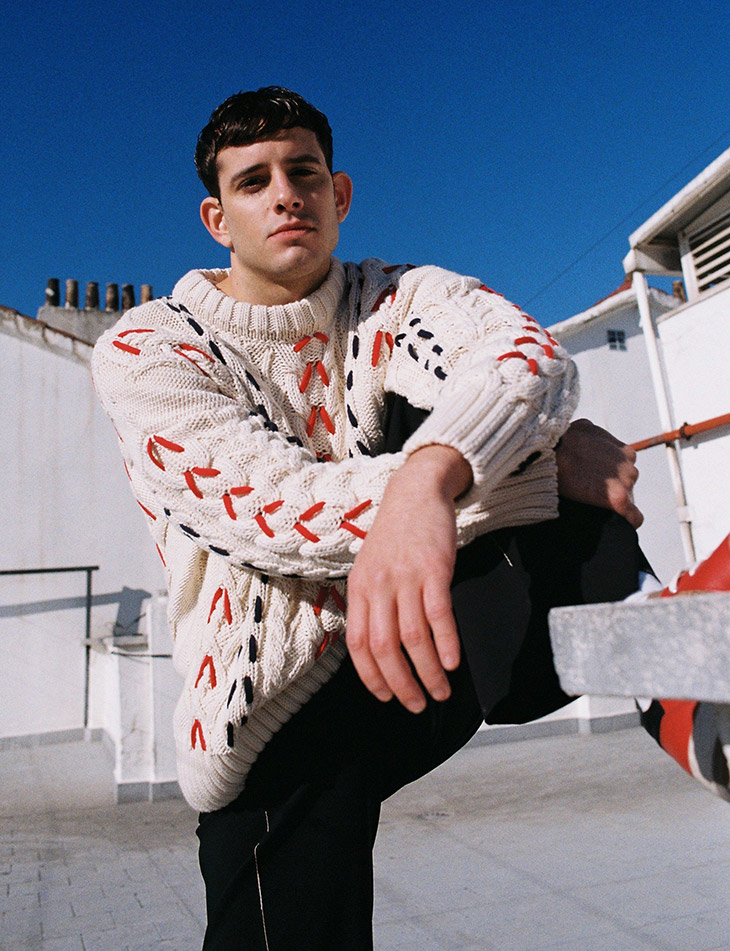 Hi Álex, so glad to have you on DSCENE! Can you tell us a bit more about yourself? Who is Álex Villazán?
I am an actor from Madrid. I'm obsessed with creating characters and telling stories. For me, it's not so important who tells the story, but the story that is told.
Can you describe what influenced you to pursue a career as an actor?
The people responsible for me becoming an actor have undoubtedly been my theatre teachers, Maijo Pazos and Ivan Vico, who knew how to guide me with love and confidence. Also my parents, who have always supported me in all my decisions and in this profession which is something that is still difficult to understand even today.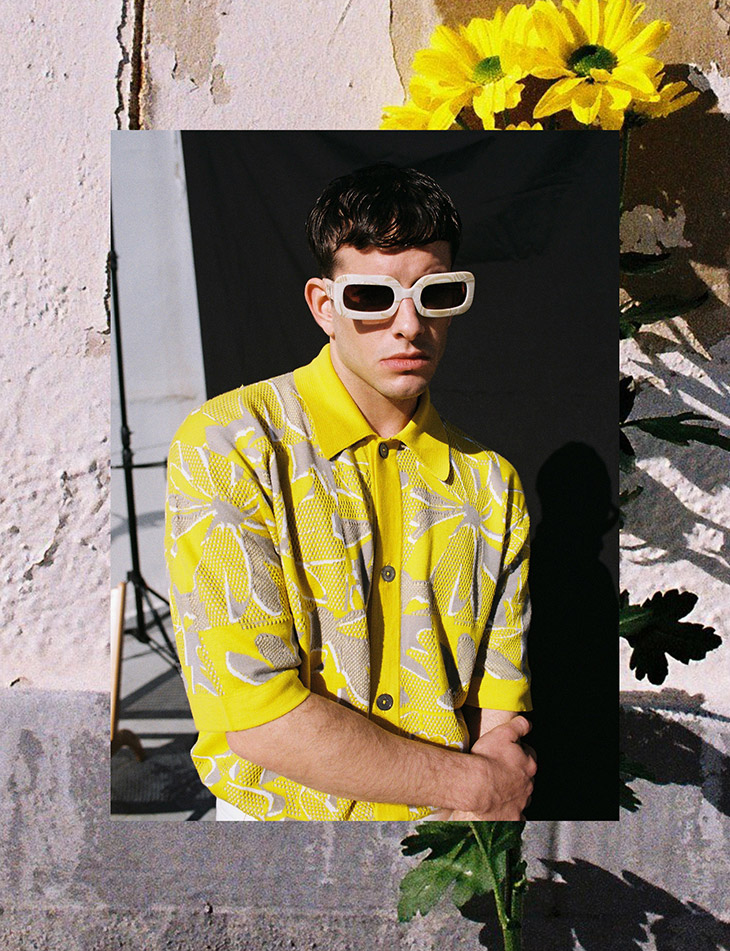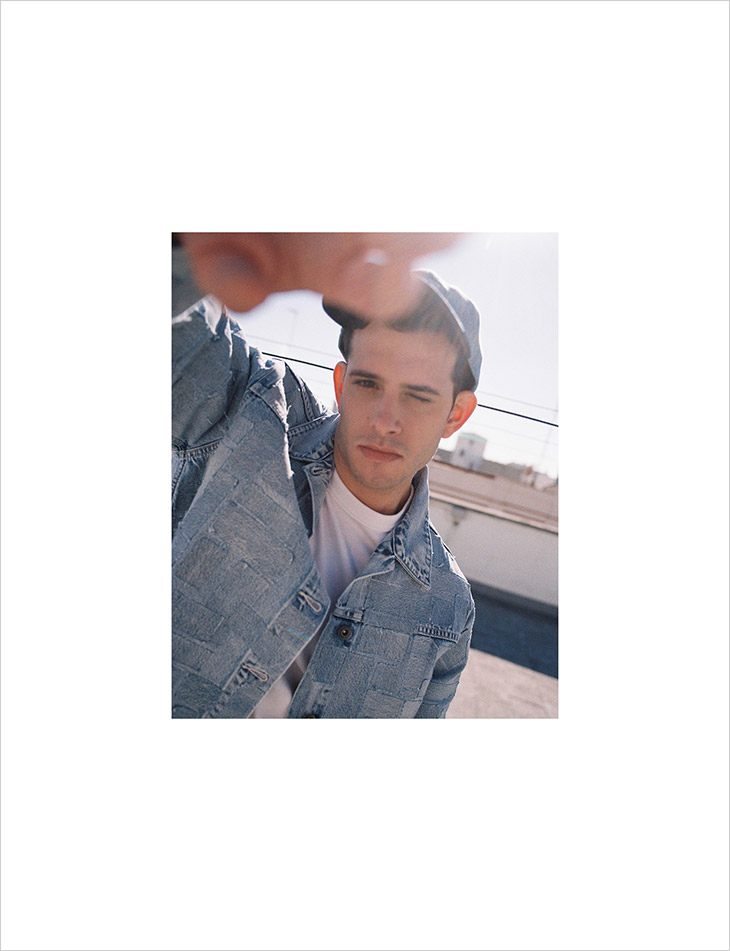 What do you feel is more important for an actor, talent or training?
For talent to emerge, many hours of study and training are needed. I think it is essential to have constant training, instruction and a daily predisposition to be sensitive.
Do you find it challenging to play a character that isn't necessarily who you are?
It's a complicated question because I think the most difficult thing is to play oneself, to look at yourself in the mirror and be totally honest, and on the other hand, the most distant character will always have part of my essence in him.
Who do you consider to be your acting role model whose career you would like to emulate, and why?
I admire careers like Andrew Garfield's, who began and consolidated themselves on the stage and who have then asserted themselves on the big screen. I'd really like to have my own trajectory, and to be able to choose the story I want to tell, whether it's in theatre or film.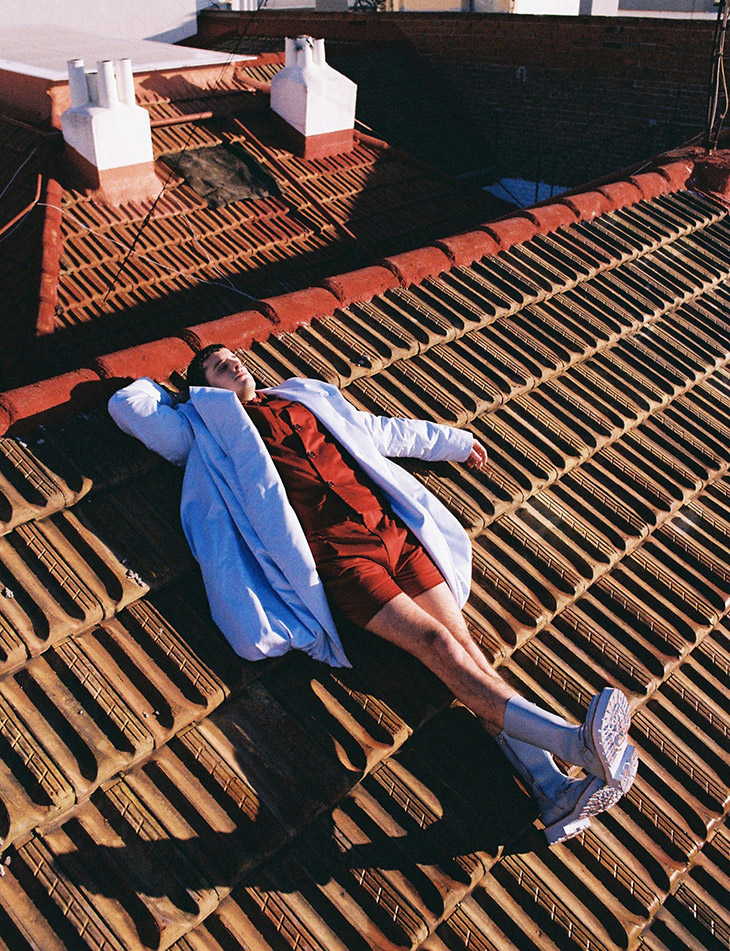 Tell us a little bit about your casting for The Girl in The Mirror (Alma). Did you know any of the cast members?
Personally, I only knew Katia Borlado, Javi Morgade and Raul Tejón. I had worked with Katia on stage before and we have a great friendship.
RELATED: MIREIA ORIOL TALKS EXCLUSIVELY FOR DSCENE
Could you share with us the atmosphere from the set, what was it like working on the show?
The series was filmed during the pandemic, it was very complicated. The team was incredible and professional, we worked very seriously and united so that the result would be at the height of the story. It was a huge shoot, I felt like when I was a kid watching the "making of" of great films.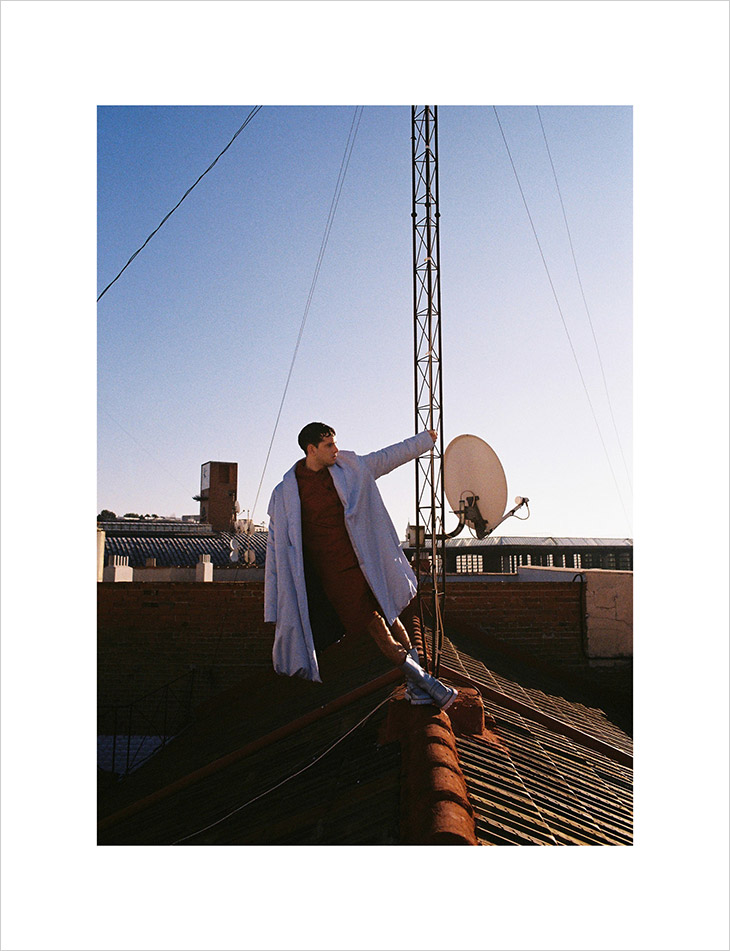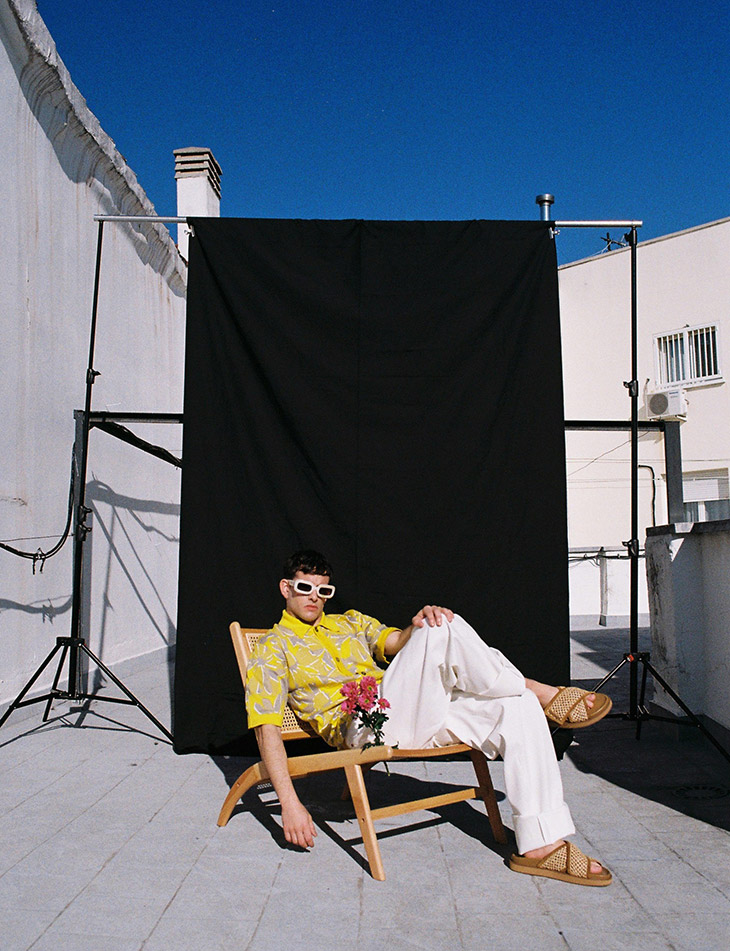 What's the last TV show you binge watched? And what is your favourite show currently on TV?
"La noche más larga", a 6 episode series featuring friends from the profession.
RuPaul's Drag Race, a reality show about the drag world.
What's on Álex Villazán's playlist?
In my list you can find many different registers, from flamenco, rap, electronic, classical music to R&B or jazz. I always like discover new bands, people who are trying to do different things and fuse styles.
Besides acting, what is something you enjoy doing?
Another of my passions is Martial Arts, especially Jiu Jitsu, which I have been practising since I was 4 years old.
Keep up with Alex Villazán – @alexvillazan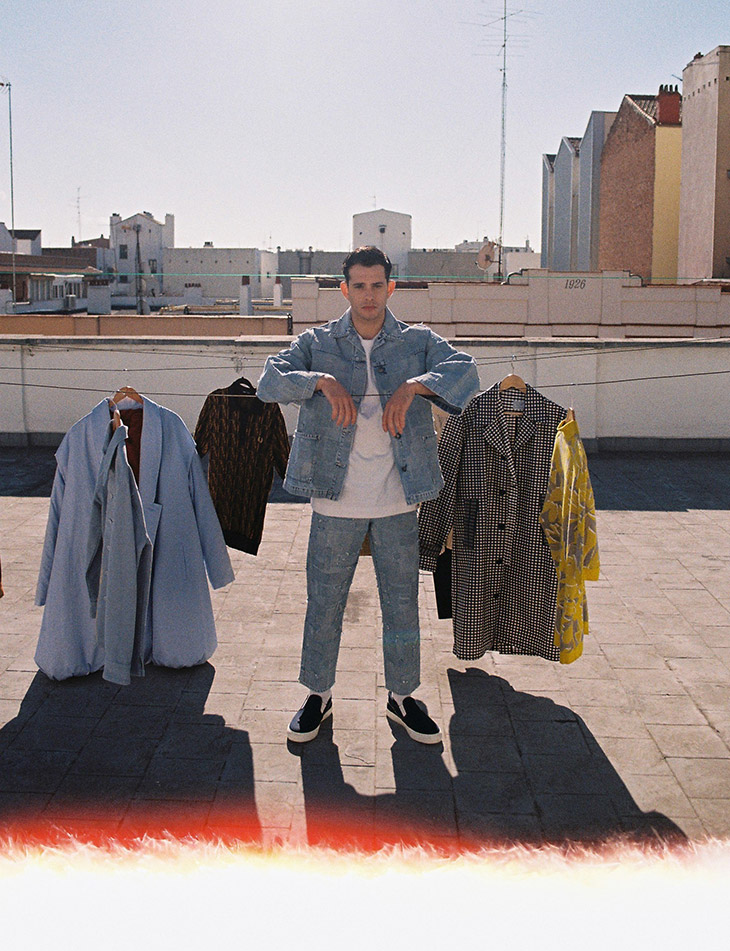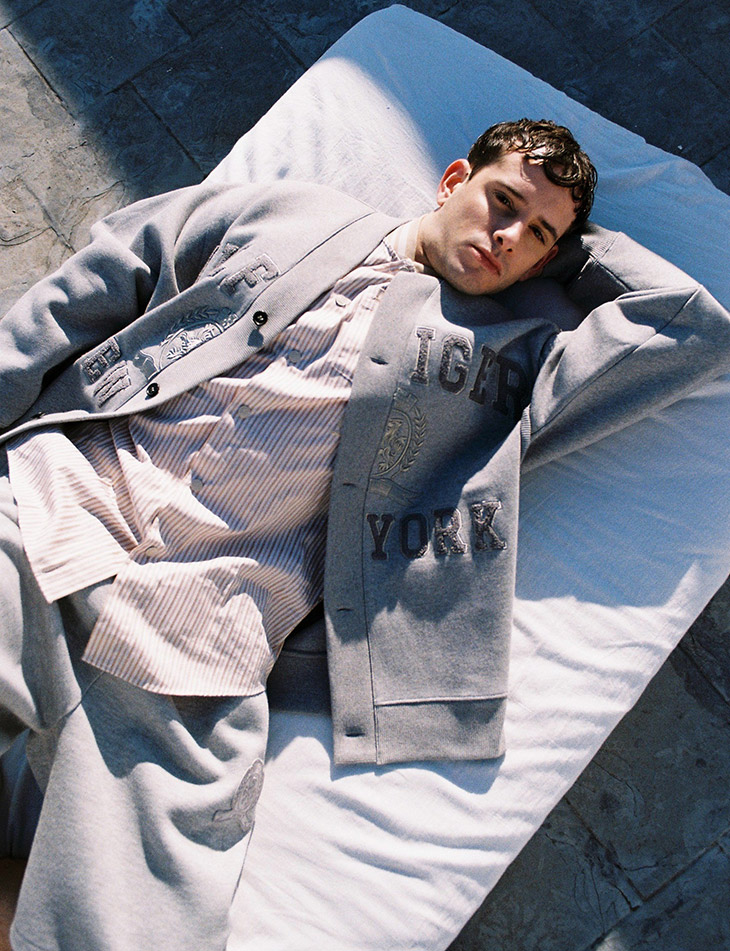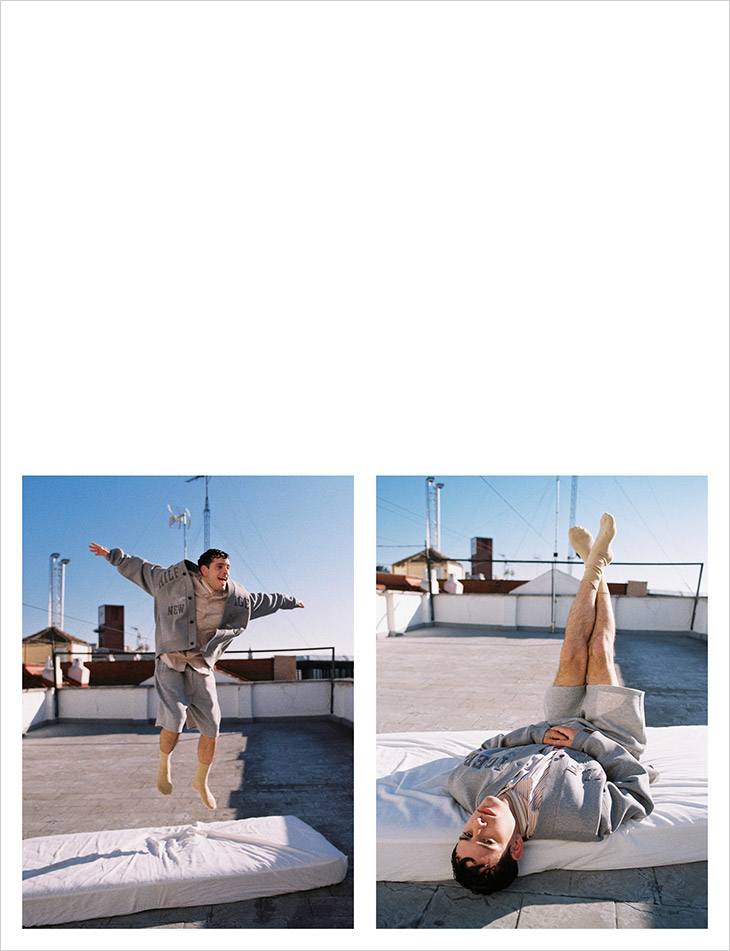 Photographer: Dani Paper Boat – @danipaperboat
Creative Director, Stylist: Manuel Mendi – @stylistbymendi
Beauty Artist: Laura del Muro – @lauradelmuro
Stylist Assistant: Elisa Sanz – @elisaasanz
Talent: Alex Villazán