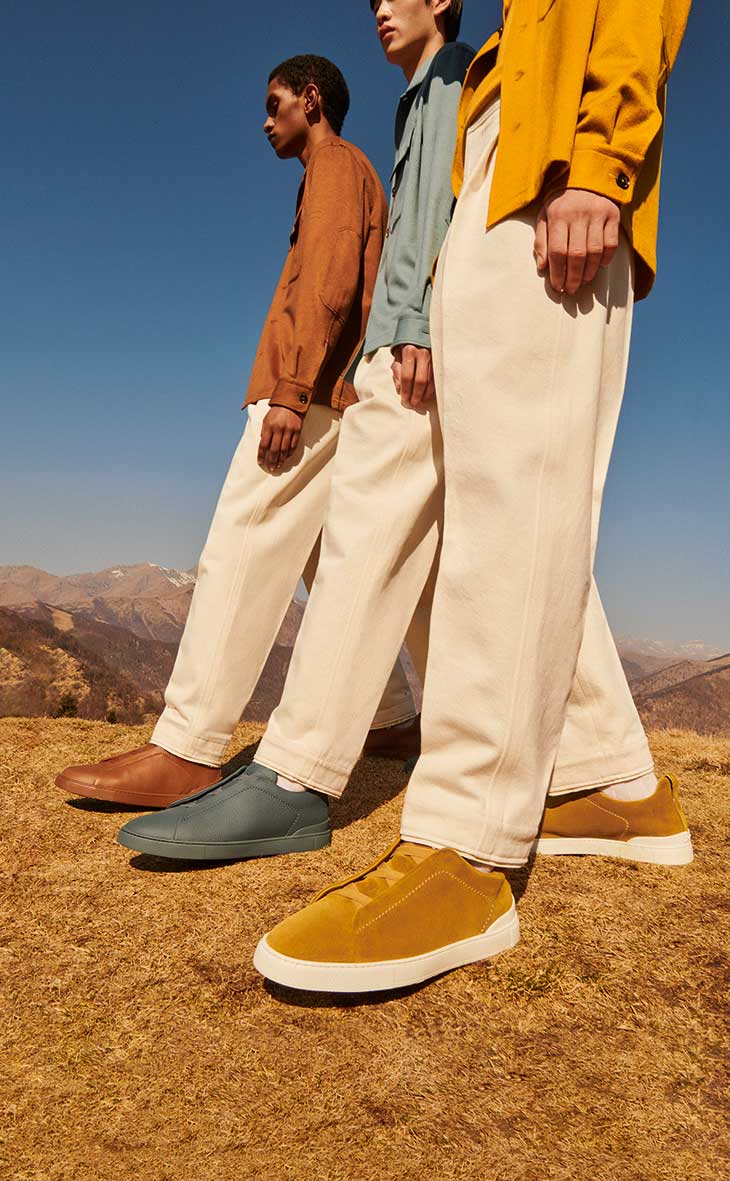 The first closer look of the new Zegna Triple Stitch™ sneaker shows the label's elegant new redesign of their signature footwear. The shoe once again focuses on Zegna's goal to design comfortable, elegant as well as durable footwear. The new design is also matched with Zegna Luxury Leisurewear collection designed by labels Artistic Director Alessandro Sartori, debuted for the closely approaching Fall Winter 2022 collection season.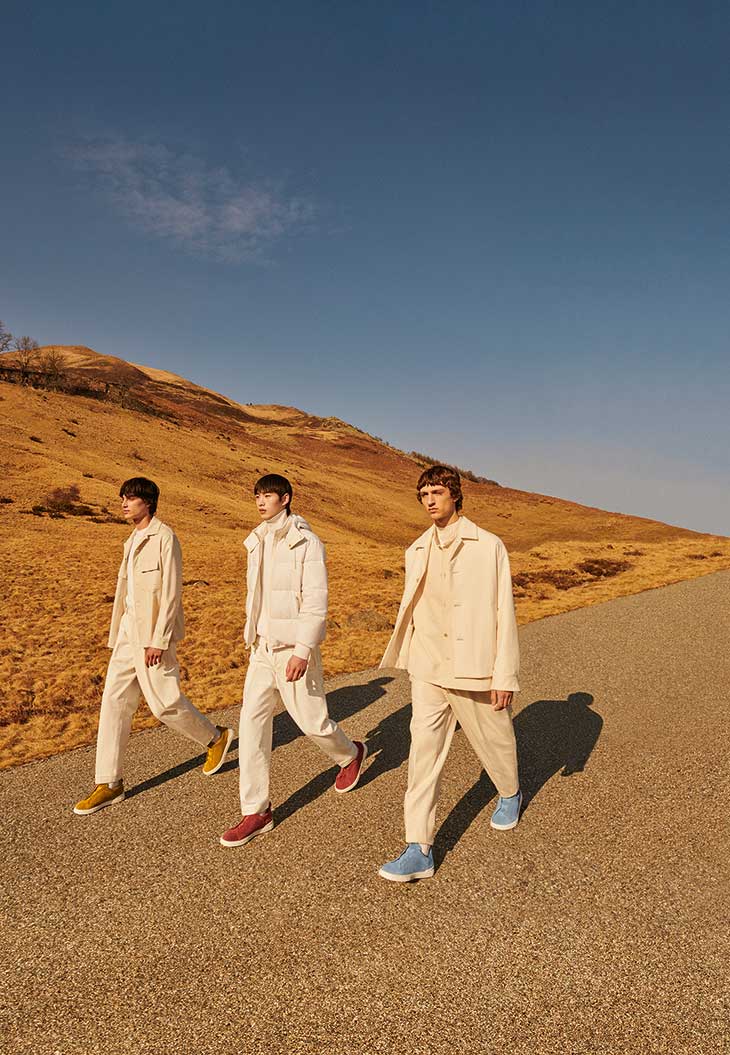 "An essential footwear style and a global success of the Maison, for anytime and anywhere, this season the Triple Stitch™ Sneaker is reimagined in new colours and materials, ranging from rich grained leather to canvas and plush suede," shares Zegna public relation team talking about the collection, and adds: "Each new iteration of the sophisticated shoe continues to showcase the brand's signature triple crossing-elastic detail for an easy slip-on fit, while bringing to mind the look of three hand-stitches traditionally featured on tailored jackets to symbolize and honour ZEGNA's heritage and craftsmanship."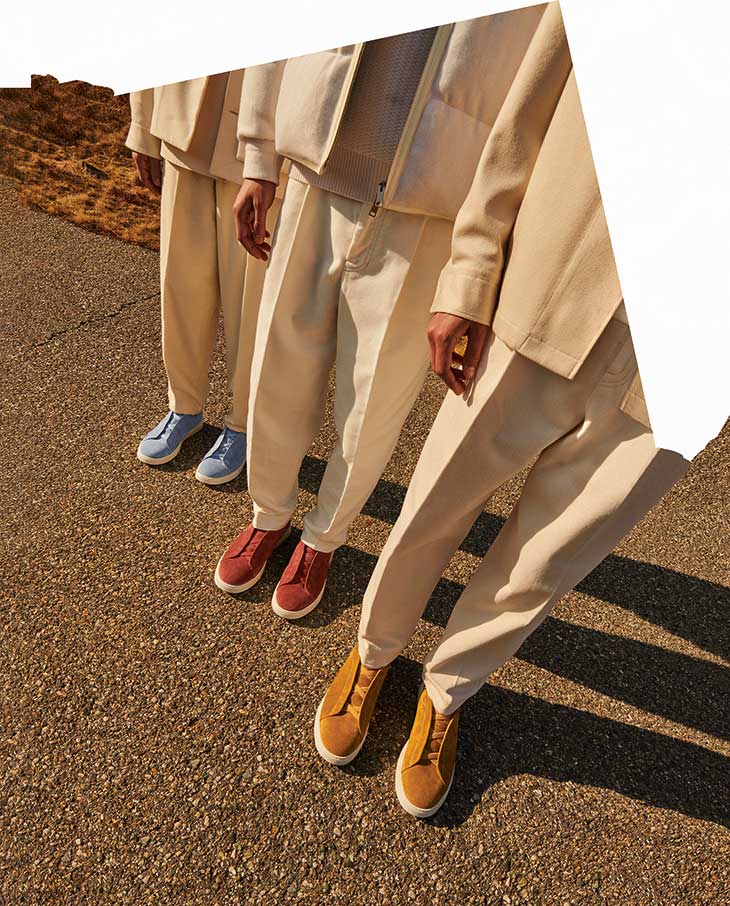 Triple Stitch™ Sneaker is a clear sign ZEGNA is focusing on developing iconic daywear pieces, adding a new layer to label's already instantly recognizable sartorial collection sentiment. The Zegna team merges their signature craftsmanship in the originally developed design of the sneaker. The sneaker is envisioned for a contemporary man interested in quality leisure wear.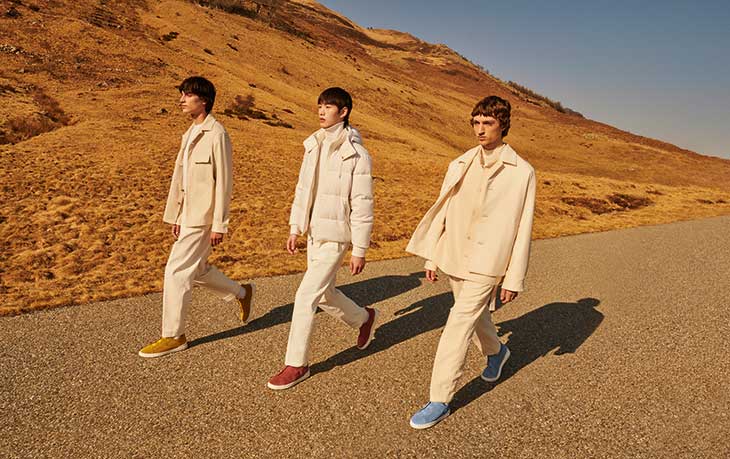 Discover all the looks from Zegna Fall Winter 2022 menswear collection presented on the first day of Milan Fashion Week back in January.