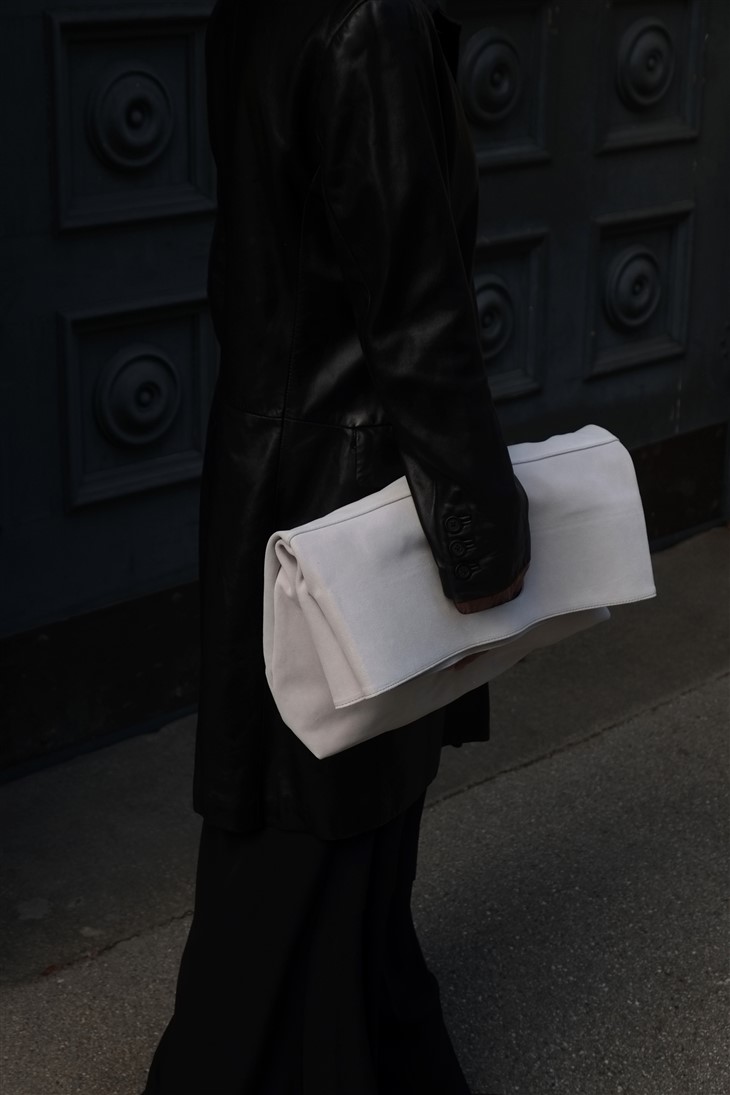 DSCENE Fashion Director Katarina Doric sits down with Theonitsa Megarisiotou, the founder of shoes and bags label AMAATA to talk about her biggest influences, sustainability, daily activites and the brand new AMAATA ONE bag.
What made you want to start your own label?
I have always had a passion for beautiful shoes and bags. After 30 years in the business branch, I decided to branch out on my own and walk the path that has always meant to be mine. My dream was to create unique, aesthetic, and timeless shoes and bags. And here I am today with my own label AMAATA. Dreams can come true.
Who have been the biggest influences on you personally and professionally?
There have been so many different personalities who constantly were the source of profound inspiration. Just to name a few: Jil Sander for mastering reduction, Azzedine Alaya for the neverending innovations or Coco Chanel for her classiness. So many lighthouses, who live and love their life, follow their individual path, and never give up on their dreams.
What have been the biggest struggles on this journey?
Worldwide business is constantly changing because the needs, the mindset, and the lifestyle of the consumer is permanently evolving. Today, in my opinion people are more and more focused on streamlining their lives but without compromising their desire for quality craftsmanship.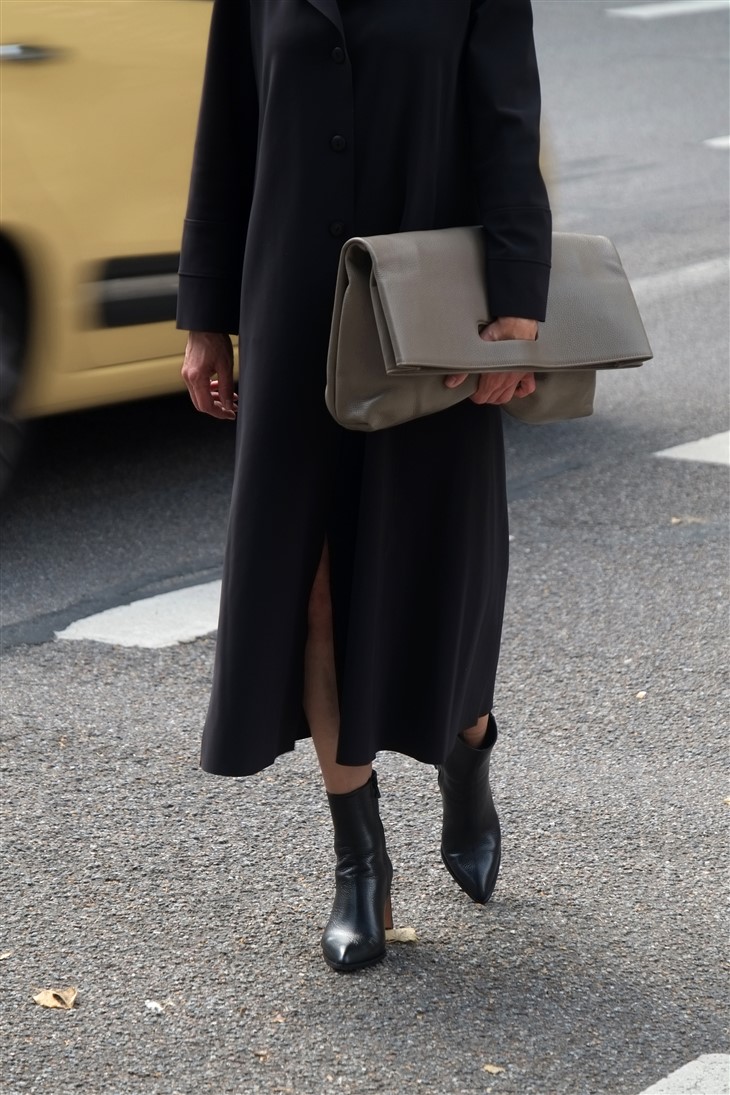 How would you describe the AMAATA brand?
Pure. Sensual. Strong.
What is the meaning behind the name of the brand?
It comes from the Latin word "the loved one" or "to be loved"
Do you have a specific person in mind when designing?
Someone authentic, independent, strong and cosmopolitan. Someone who emanates effortless style.
How do you balance aesthetics and ethics?
By using high quality, certified, durable materials from ethically sourced partners.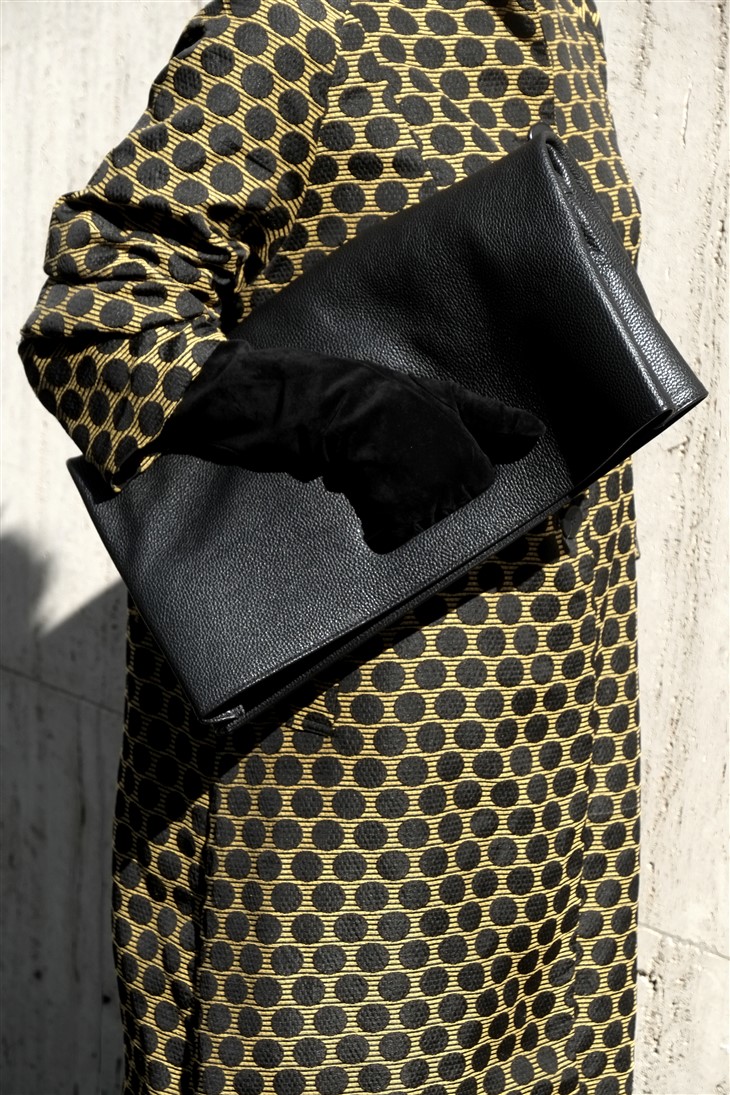 Your shoes, bags and boxes are exclusively handcrafted in Greece? How important is a sustainable approach to you?
We decided to design and produce in Europe, while maintaining fair, responsible, and safe working conditions. This is the big difference. We are proud to offer our customers sustainable products made in Europe.
Who are the craftsmen you work with?
They are family companies with decades of experience in the leather goods branch. We are so proud and happy to work with them. The belief in our philosophy and willingness to build up a cooperation based on craftmanship and quality instead of quantity is and has ever been priceless.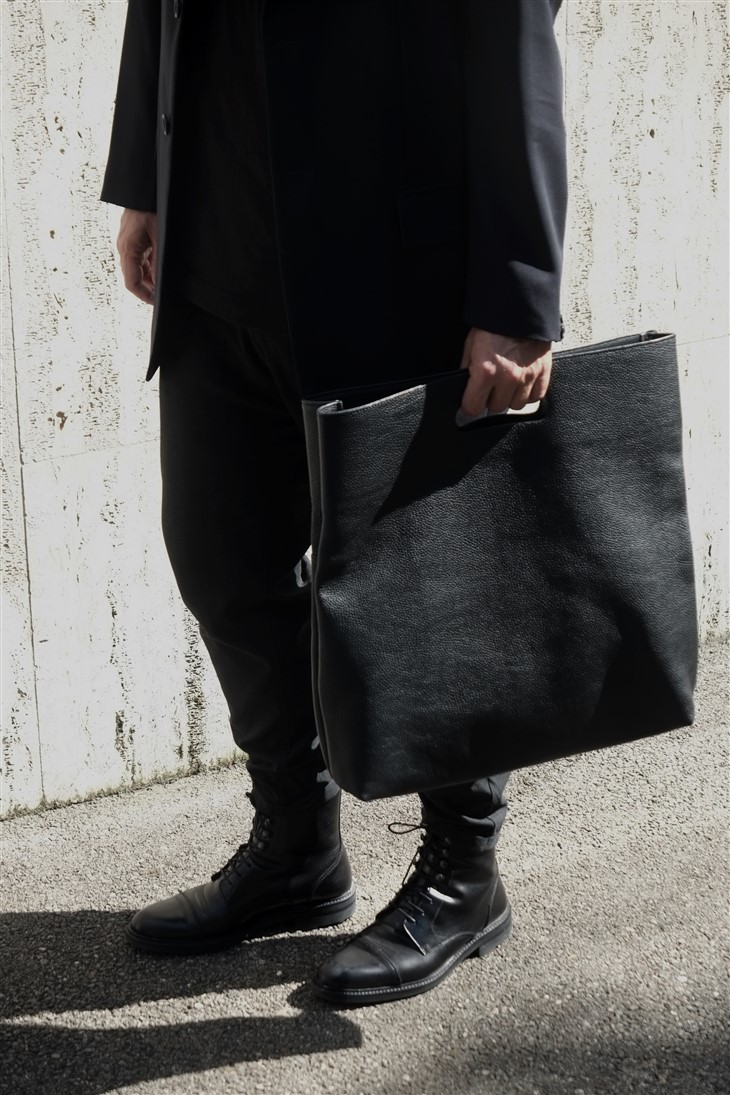 What does your typical day look like?
Coordinating, planning, being creative, drinking coffee, brainstorming with my team. All the above to stay balanced and with a gin and tonic in the evening when the day is done!
What's new for AMAATA?
AMAATA ONE. Our newest creation– our first bag! We are so excited and are launching September 23rd. Our vision was to create the ultimate bag for all extraordinary people – for women and men.
This unique piece is a timeless but modern twist on a bag. It´s sleek lines, the pure silhouette pay homage to minimalism, where nothing can be added, nothing can be left out. As a piece of art, reflecting the need for reduction in our modern times. The beauty of AMAATA ONE lies in its simplicity.
Keep up with AAMATA on Instagram @amaata_official