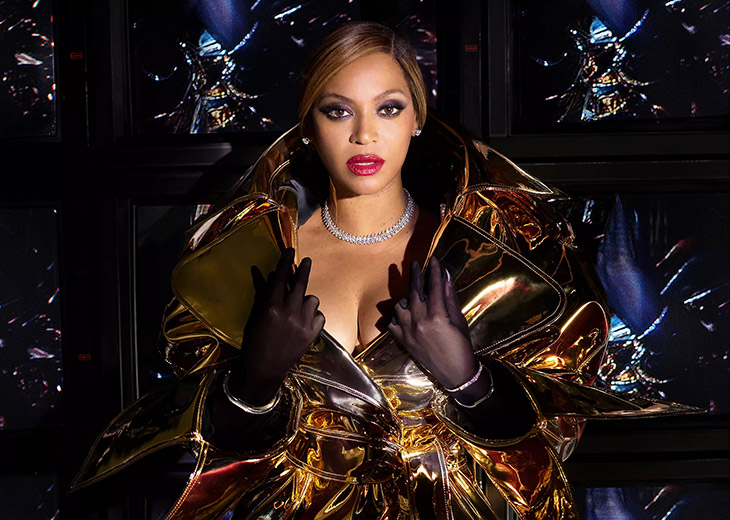 Luxury jewelry house TIFFANY & CO. unveiled their new campaign titled Lose Yourself in Love starring music superstar and the brand's ambassador Beyoncé lensed by fashion photographer Mason Poole. In charge of styling were Marni Senofonte and Patti Wilson, with set design from Thomas Petherick. Beauty is work of hair stylist Neal Farinah, makeup artist Francesca Tolot, and manicurist Miho Okawara. The campaign pays tribute to the joy of being one's unapologetic self, and celebrates individuality, love, and universal connection. For the campaign American superstar is wearing selected pieces from the brand's jewelry collections such as Tiffany T, Tiffany HardWear, Tiffany Knot, and the new Tiffany Lock.
I am honored to continue the partnership with Tiffany and Co. and to explore even deeper how beautiful our connections are, when we truly celebrate the relationship and importance of love that we have for ourselves as individuals – Beyoncé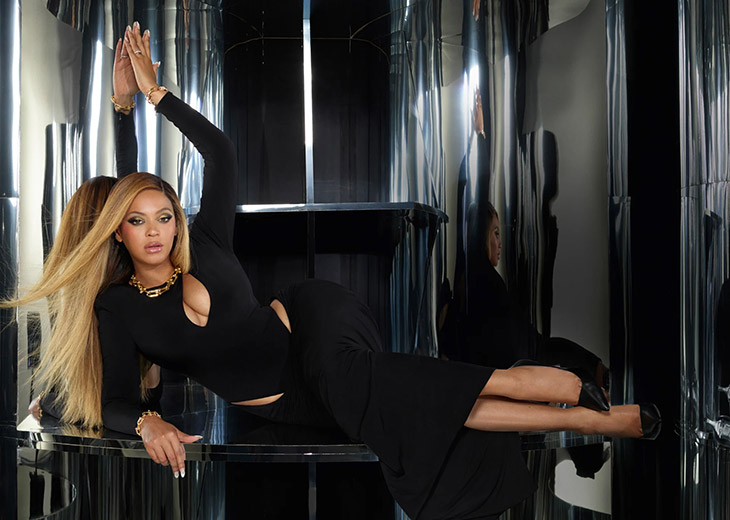 An exploration of fearless creativity. "LOSE YOURSELF IN LOVE" embodies the beauty of self-love and empowered elegance. Beyoncé is an inspiration to so many because she embodies these qualities. We are honored to continue our partnership for the second year in a row and usher in an exciting new era of love. – Alexandre Arnault, Executive Vice President of product & Communications.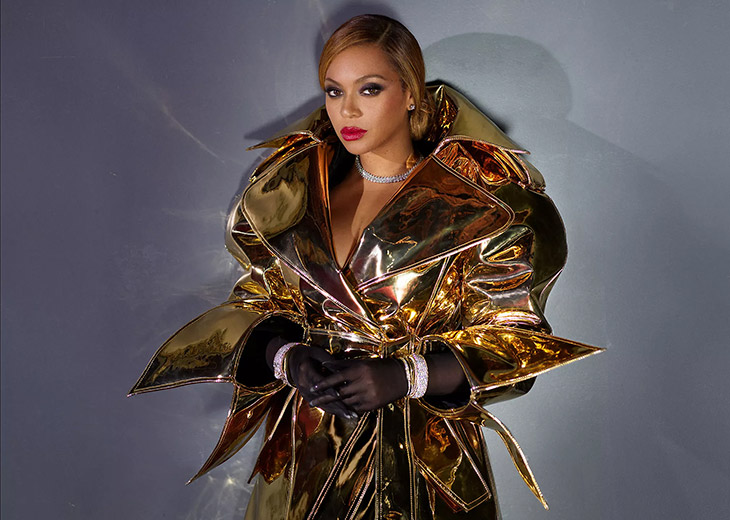 "House icons including pieces from Jean Schlumberger and Elsa Peretti are also featured throughout the campaign—two designers, who like Beyoncé, were pillars of fearless self-expression during their time. Most notably, the star wears a custom Tiffany HardWear necklace, created specificially for the campaign. The piece took over 40 hours to assemble and polish by hand at Tiffany & Co.'s JDIW in New York City and boasts 18k gold links three times the scale of the existing Tiffany HardWear graduated link necklace. A limited quantity of these large-scale necklaces will be available for purchase in commemoration of 'LOSE YOURSELF IN LOVE.'" – from TIFFANY & CO.