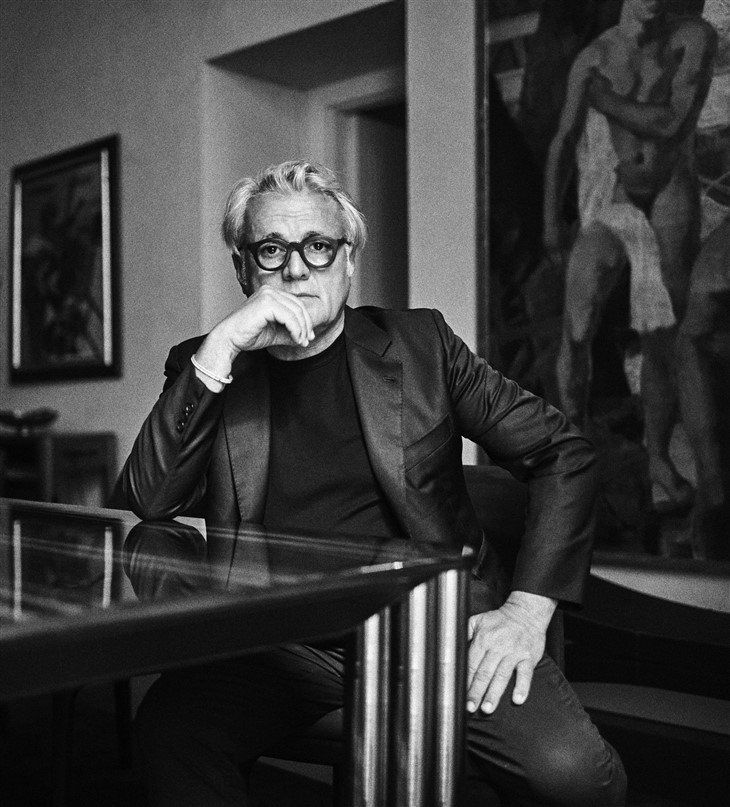 Italian footwear designer Giuseppe Zanotti selcted footwear designer Nicolò Beretta to create a new shoe line titled Nicolò Beretta mentored by Giuseppe Zanotti. The new Fall Winter 2022 line will be previewed during the upcoming Milan Fashion Week. Through this partnership, Zanotti's groundbreaking artistic vision meets Beretta's fresh and eye-catching approach to footwear in a new
project that will be rooted in a hyper feminine aesthetic, as well as in the upscale Italian quality that has always defined the Giuseppe Zanotti brand's creations.
Over the years, this job has given me so much. I think that the best way I have to show my gratitude is to support the talent of emerging designers. I believe that Nicolò has a very peculiar, distinctive aesthetic that together we will try to showcase at its best, also leveraging on my own expertise and on the know-how of my company. – Giuseppe Zanotti.

I'm deeply honored to be able to work on this line with Giuseppe, who has always been an incredible source of inspiration to pave my way through the industry. As a teenager, I was stunned by his designs and his creative genius combined with his savvy entrepreneurial vision have certainly influenced my journey. I can't wait to show the first styles of our new line at Milan Fashion Week! – Nicolò Beretta.