Fashion house BOSS presented its Fall Winter 2022 Collection, that brings new interpretation of the power suit, at a star-studded fashion event, on Thursday, September 22nd, during the ongoing Milan Fashion Week. The collection titled Soft Power reimagines the brand's iconic pieces for a new generation. The brand uses its tailoring expertise to play with silhouette, fabric, and proportion to create various interpretations of the original power suit, from the slouchy to the more sculptural. The traditional full canvas suit jacket, and leather motorbike pants are reinterpreted in fluid shapes and with delicate materials. The brand's iconic color palette of black, white, and camel, is expended with soft shades of charcoal, cream, and brown. This season the strength comes from softness, proving that clothing doesn't have to be rigid or protective in order for its wearer to feel like a BOSS.
Our archive is the beating heart of BOSS and the brand's legacy. We were inspired by some iconic BOSS campaign images from the 90s to explore our power suits from decades past, and to ask ourselves: how can we capture the empowering mood of these pieces for a new generation? We were drawn towards the idea of soft power this season. Suiting that is less of an inflexible shield around the wearer, and more an expression of individuality, freedom, and self-expression. This collection is all about dressing like a BOSS, whatever that means for you. – Marco Falcioni, Senior Vice President Creative Direction of HUGO BOSS
"The new collection was revealed before a packed audience of more than 1,000 guests at Milan Fashion Week. The fashion show was followed by an after party in the same location with DJ sets by headliner Honey Dijon and Orazio Rispo. Taking inspiration from the power sport of motorcycling, the set-up of the venue featured caged globes of steel, dramatically lit by graphic light beams and lasers. This set the stage for bikers dressed in custom black BOSS outfits to trace a runway on the ground with motorbikes, before entering the spheres to begin a gravity-defying performance as a backdrop to the fashion show. The result was another stunning social media moment for the brand, as it continues to target a younger and more global demographic as part of the HUGO BOSS Group's CLAIM 5 growth strategy. Understanding that its digital-first consumer wants to purchase runway looks as soon as they are revealed, BOSS has chosen to continue with the hugely successful "See now, buy now" approach of its BOSS x Russell Athletic and Dubai shows in the past year." – from Boss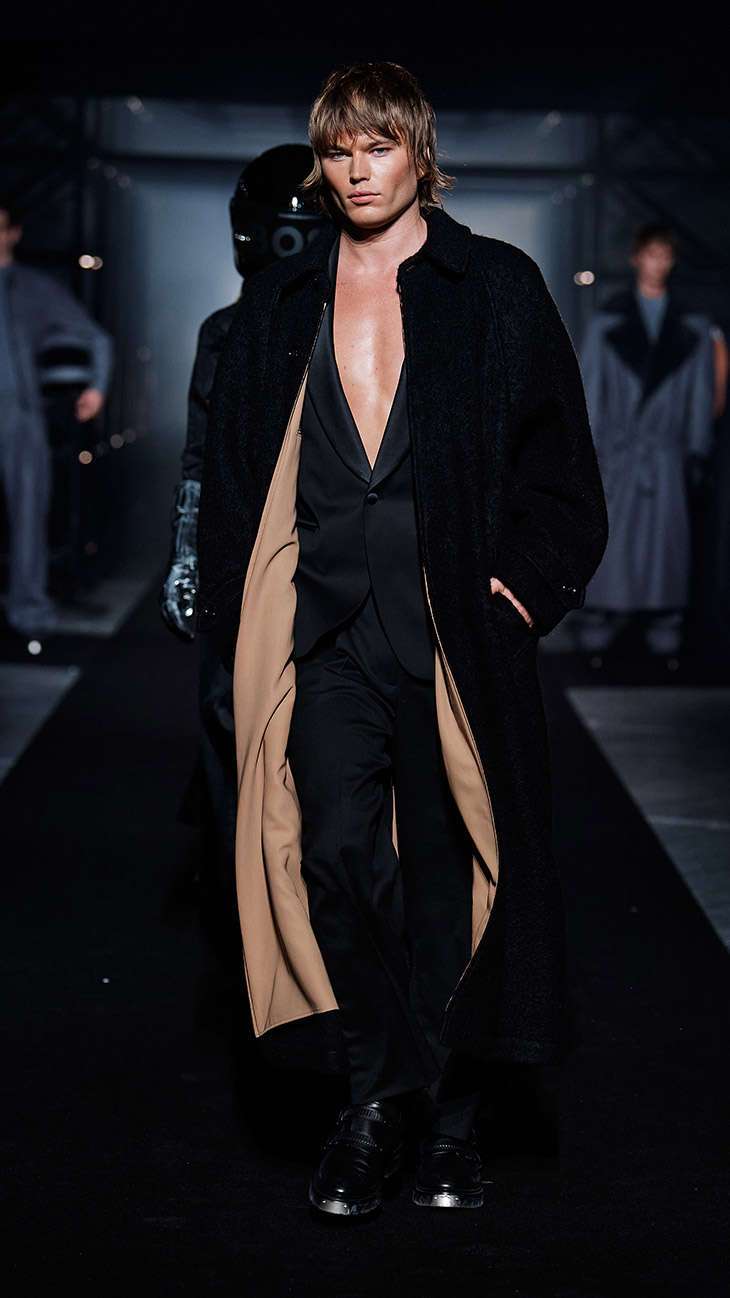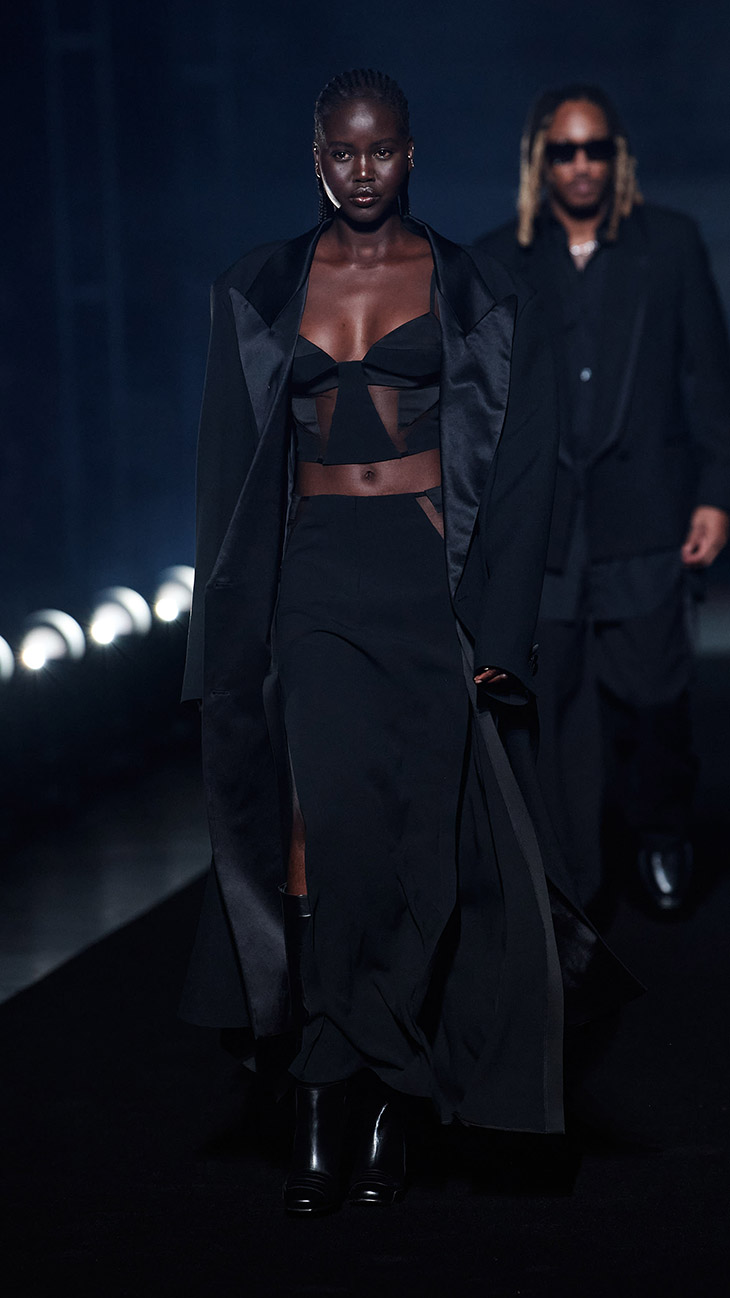 BOSS Fall/Winter 2022 Collection is now available at boss.com and in BOSS Stores worldwide.