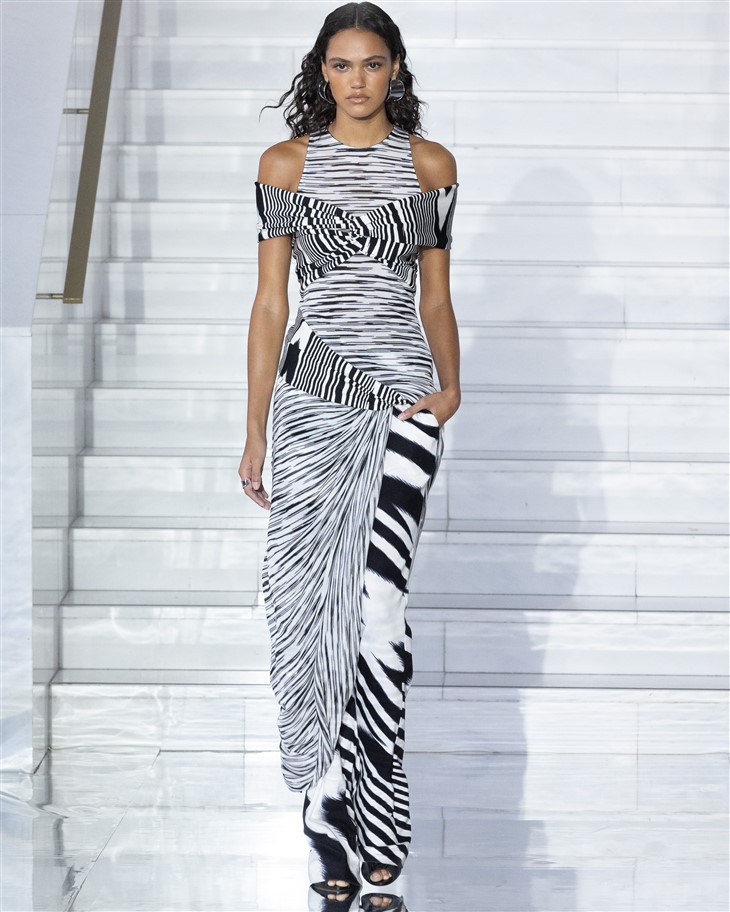 Italian fashion house MISSONI presented the Spring Summer 2023 Collection, with a show held on September 23rd, during the ongoing Milano Fashion Week. Creative Director Filippo Grazioli introduced the collection updating, evolving and transforming the house codes.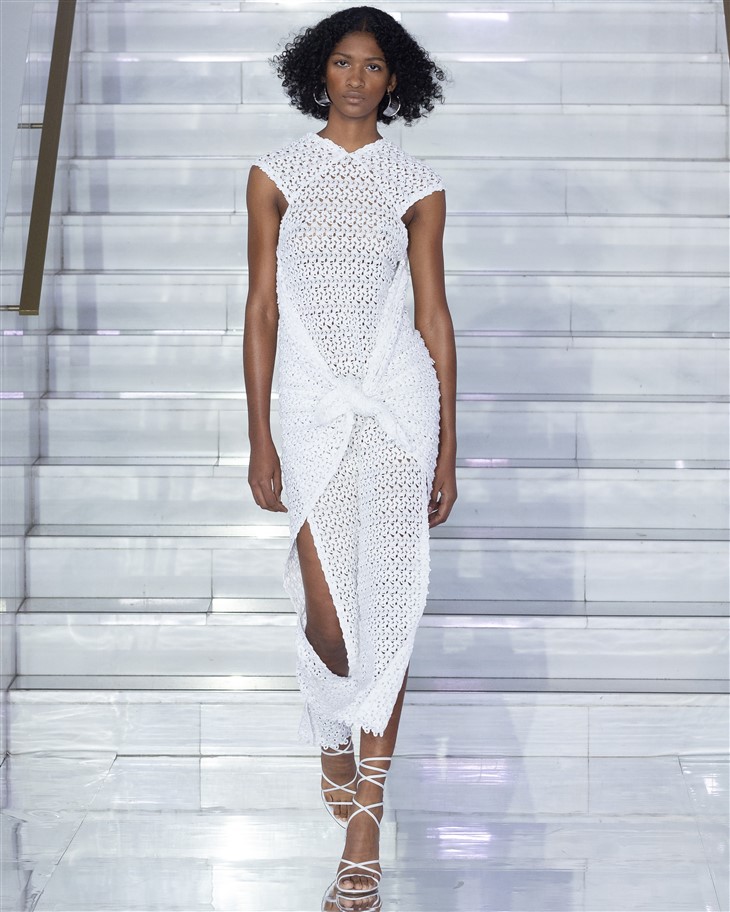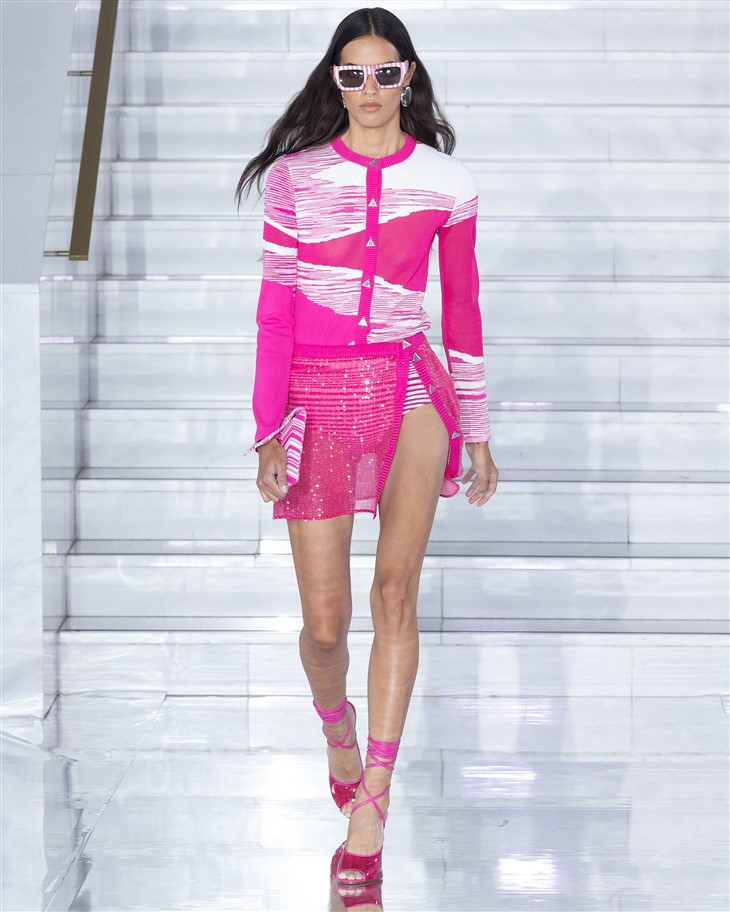 C for Color. The foundation of everything, in turn reduced to the fundamentals: yellow, magenta and cyan, the primaries; black and white, the graphic rhythm.
L for Light. The set of radiations perceived by the eye, transformed into visual sensations and emotions. The mobile container of all colors.
D for Discipline. A new mental order draws a clear, vertical, body conscious silhouette. Short, long, skintight; trousers with trains, cups that emphasize the bust, high slits.
P for Physicality. The body is tangible, sensual and joyful; it flickers, throbs, peaks a boo through transparencies, plunging necklines, openings.
P for Pattern. The motifs that are part of the collective imagination – fiammato, zig zig, stripes, patchwork, rachel – interpreted in new weights and techniques, to create a repertoire of patterns and surfaces. Everything is taut, elastic, to accompany the movements and highlight physicality.
K for Knots. Decorative knotted motifs drape clothes close to the body while symbolizing the continuity of past and present.
S for Shimmer. Sequins and crystals are mixed with color to add more light, and further refractions.
M for Monochrome. Color maximized in a single note, to vibrate and move, intensely.
A for Accessorizing. Glasses swarming with patterns, metallic jewels as highlights, small clutches, plexiglass mules.
I for Immediate. The speed and ease that come from spontaneity, for clothes meant to live the here and now.
E for Energy. Fashion as an injection of cheerfulness and lightness of spirit. Color and light that entice a smile. – from Missoni