WSJ. Magazine enlists supermodel Paloma Elsesser to star in the cover story of their October 2022 edition lensed by fashion photographer Angelo Penneta. In charge of styling was Julia Sarr-Jamois, with set design from Spencer Vrooman, casting direction by Piergiorgio Del Moro, and production by Connect The Dots Inc. Beauty is work of hair stylist Teddy Charles, makeup artist Yadim Carranza, and manicurist Riley Miranda.
Elsesser on writing a collection of personal essays:
"The way I look at work is: Let's say I lost all my memories, I can always look back at these things, and they exist," she says, referring to the multitudinous shoots she's done since breaking into the industry in 2015. "I want to be the arbiter of those things."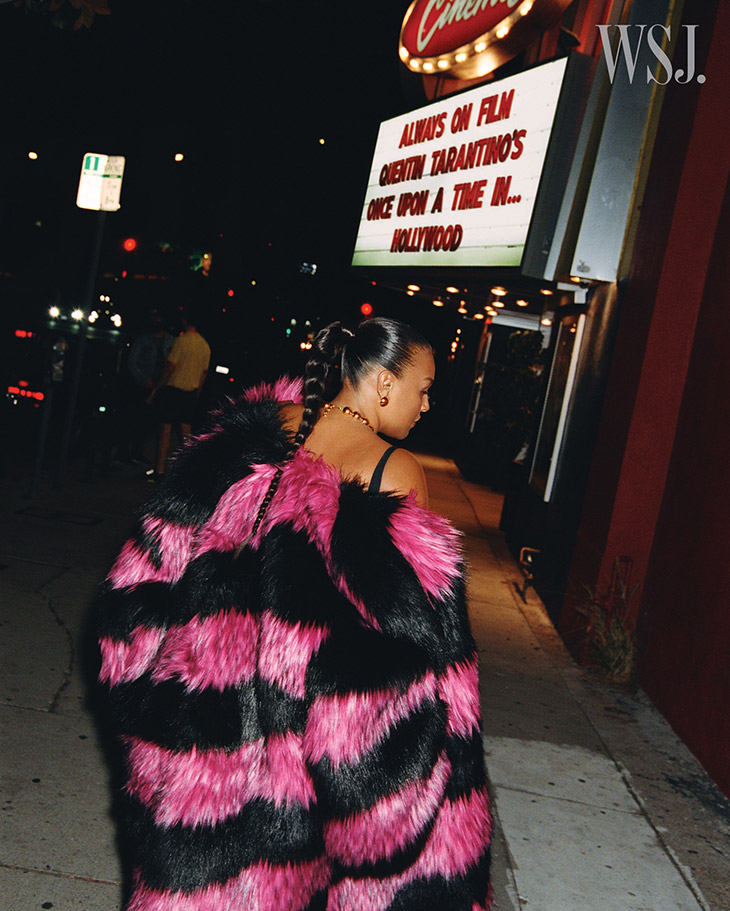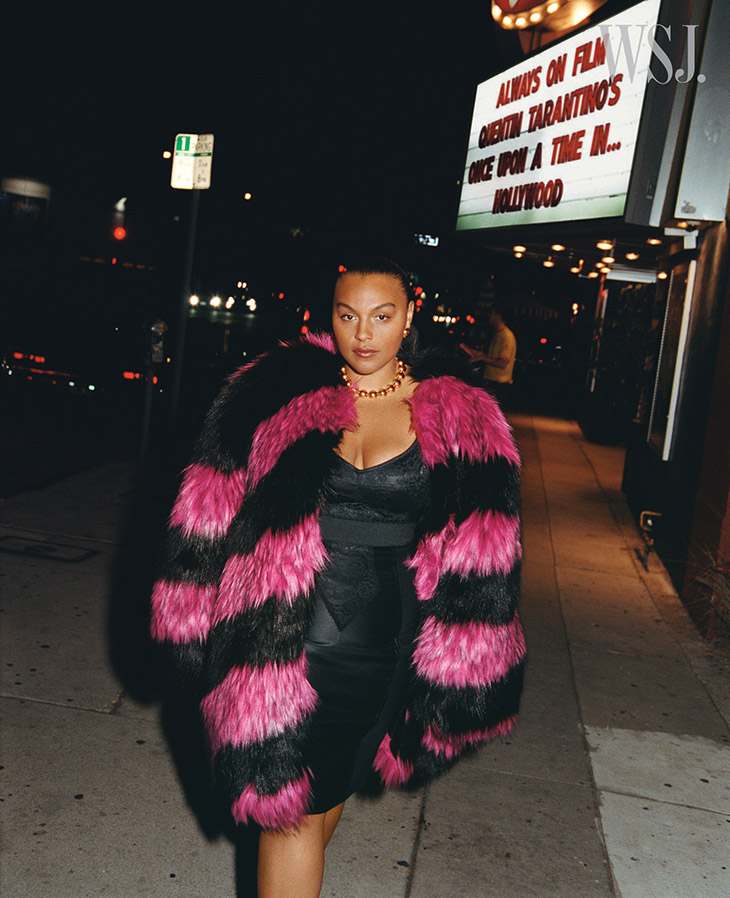 On the importance of her long-term friendships – models like Bella Hadid, Precious Lee and Imaan Hammam—as well as ones who keep a lower profile:
"Having these long-term friendships that have gone through stuff like drug addiction, grief, loss…and still being able to weather that," says Elsesser, "it's taught me more than any romantic relationship, tenfold."
On her start in the fashion world:
"I didn't fit into what the archetypal plus-size woman was in the industry," says Elsesser of trying to first break into the fashion world. "What were they going to do with me?"
Pat McGrath on casting Elsesser in her first major photo shoot:
"[Paloma] had the timeless beauty of a Hollywood starlet but the style of a modern icon."
British Vogue editor Edward Enninful on featuring Elsesser on the magazine's cover in 2018:
"We knew she had that thing—that star quality,"
On wanting more compassion in the fashion industry:
"Being more conscious that when someone's killing it, they might literally be killing themselves."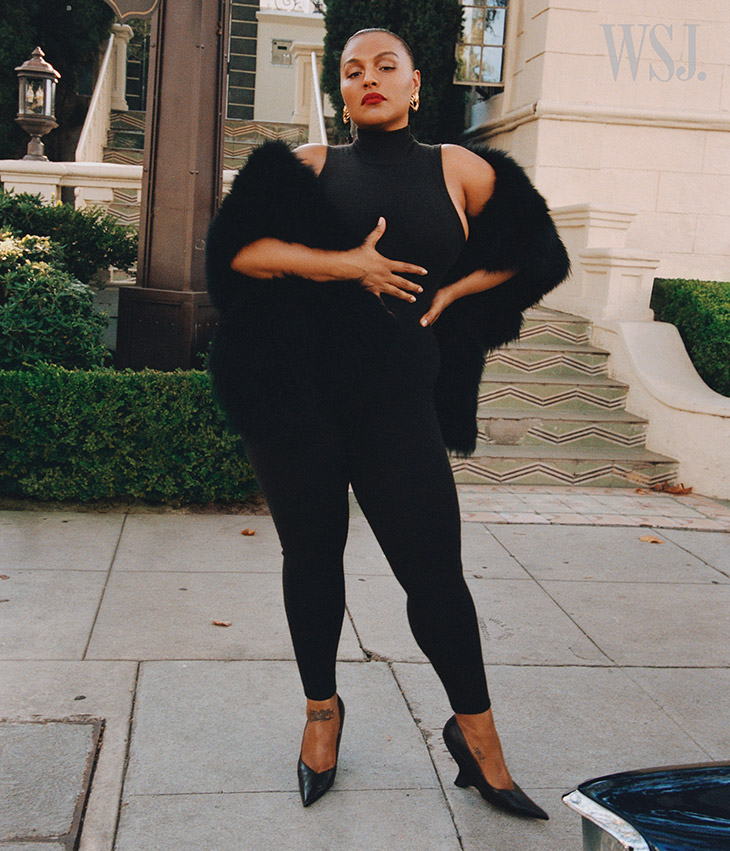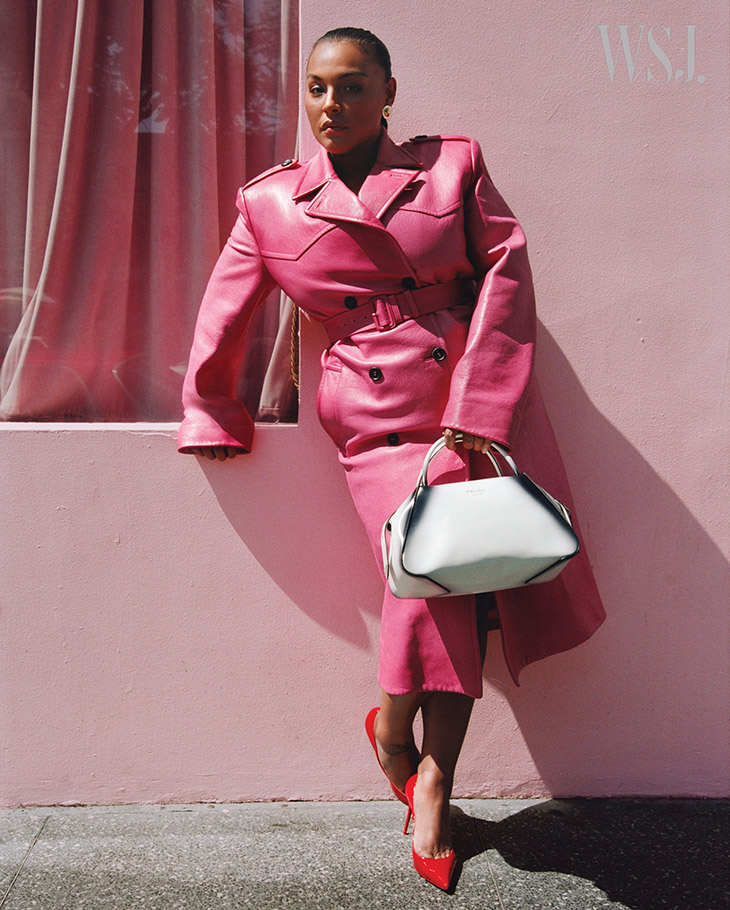 On what she did on the day she turned 30:
She woke up at 7 a.m., meditated naked for 30 minutes and started "journaling my little 30-year-old heart out." It had been a big year for her, and a hard one. She'd bought her first house, gone through a big breakup and was dating for the first time in years. "It felt like, I'm alone here, and I wasn't going to die from it," she says of the period.
On her recent decision to have an abortion:
"I feel like we need to be more honest [about these experiences]," she says. "I want babies, I just didn't want one then and with that person. Knowing how…afraid and alone I felt in that process, what must a person going through it completely alone with no finances and choices feel? It's beyond horrifying."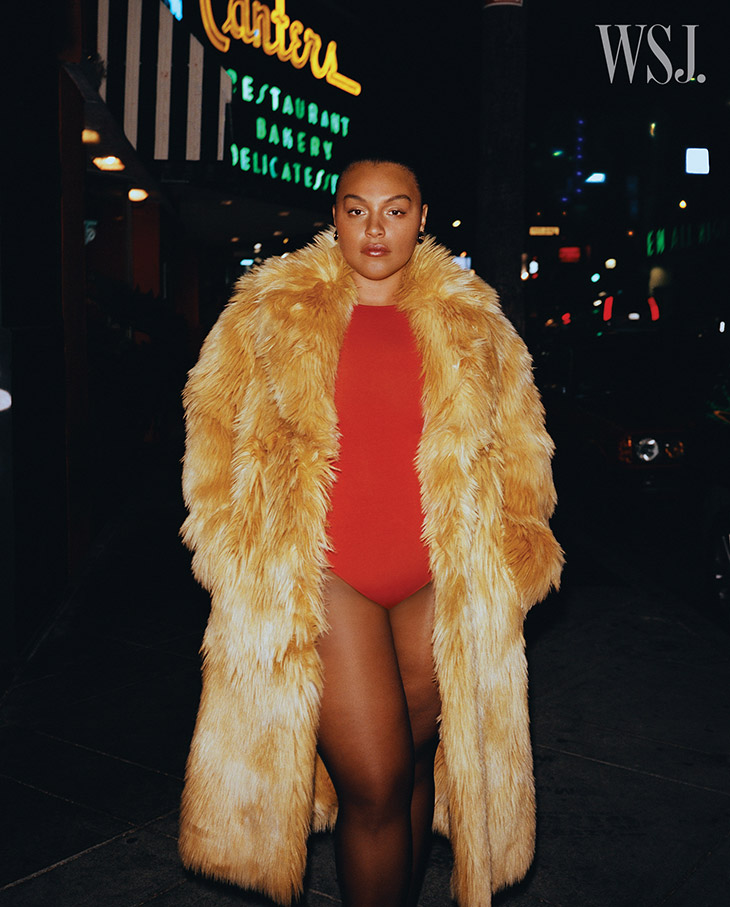 On how she felt when she turned 30:
"I felt…I don't need a boyfriend, I don't need this job. I have everything I ever wanted," she says. "It allowed me to…feel like enough for once. And I really felt that—for the first time ever."
On her future:
She's going to "mogul the f— out" for two years. "We're on vacation making decks for businesses," she says of her and her friends. "We're talking about what's bigger and better."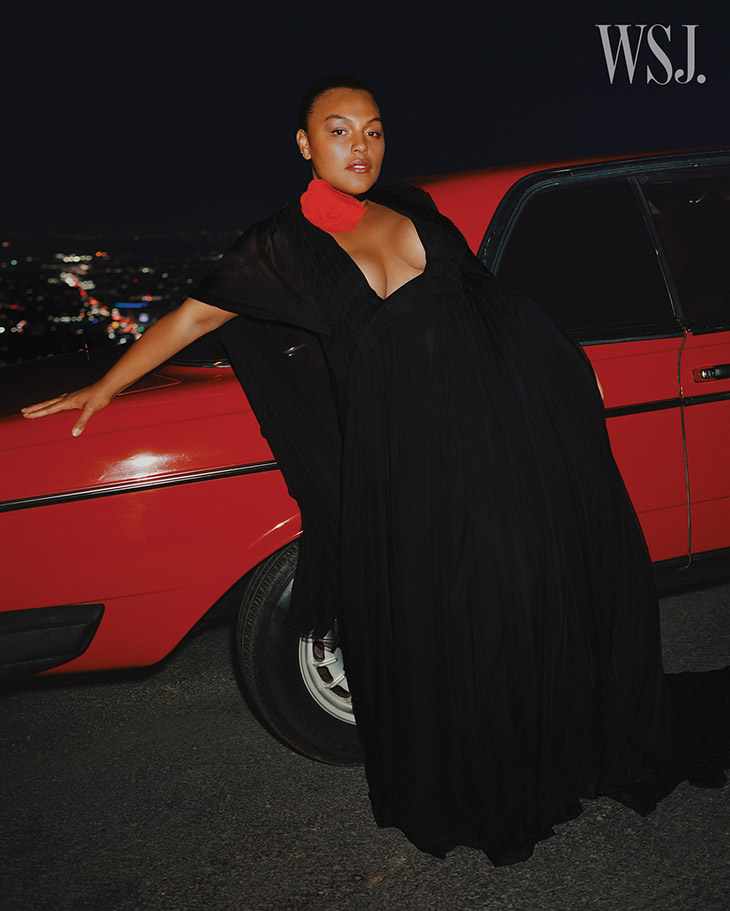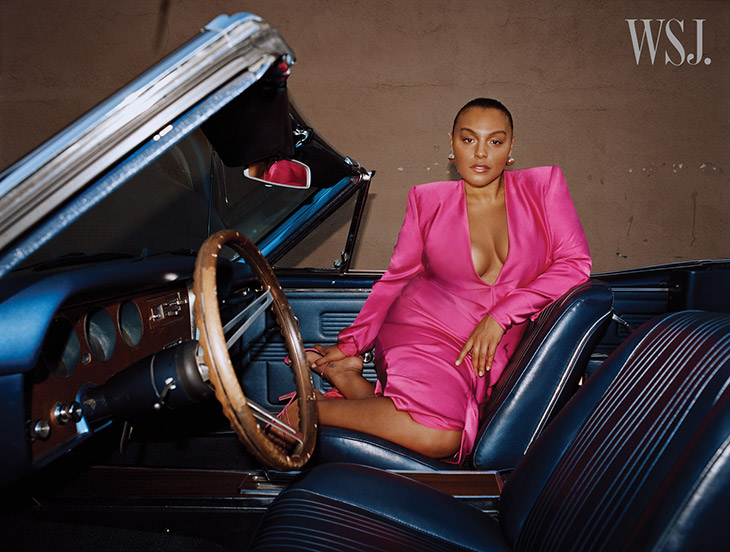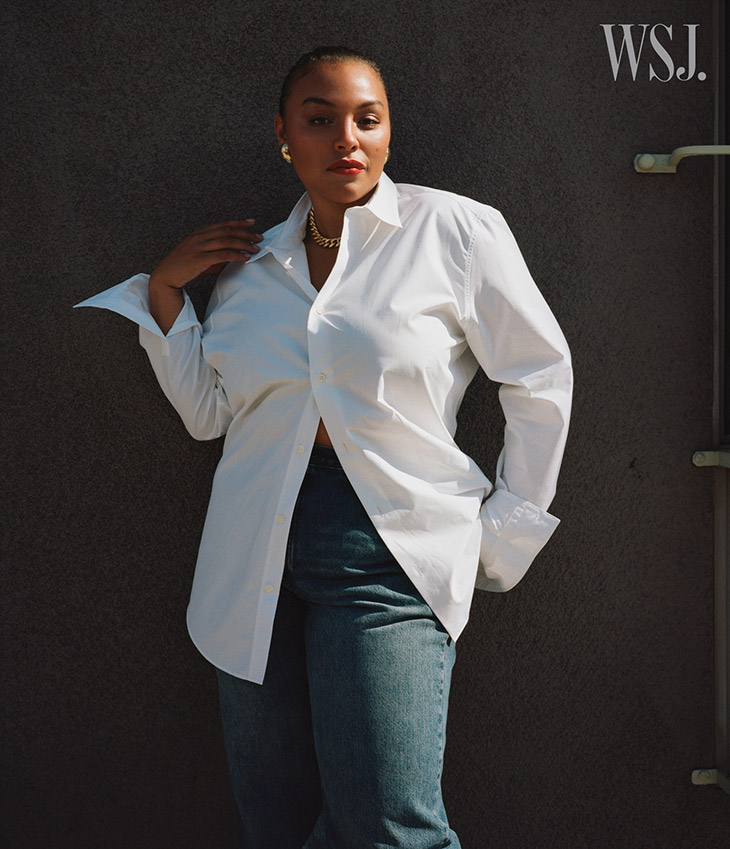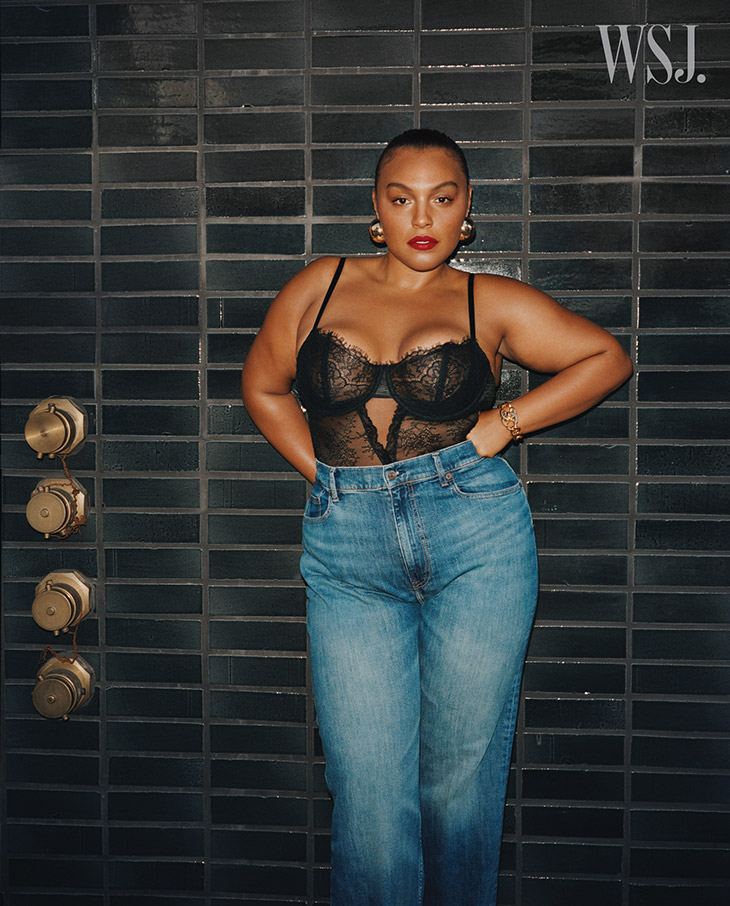 Photography © Angelo Penneta for WSJ. Magazine, October issue available Saturday, October 8th – wsj.com