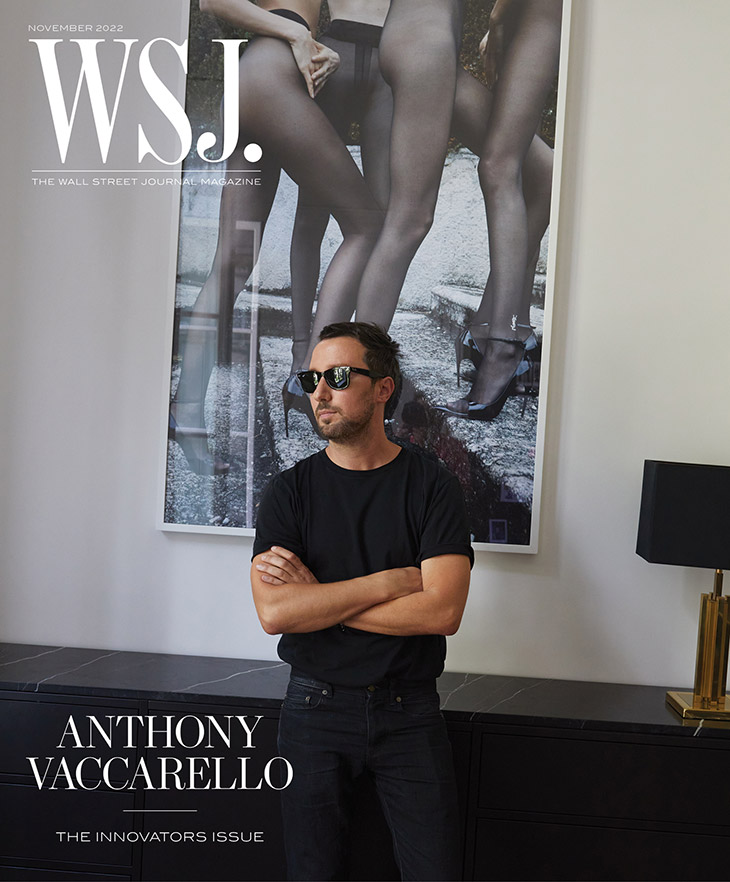 Saint Laurent's creative director Anthony Vaccarello stars in the cover story of WSJ. Magazine's November 2022 edition lensed by fashion photographer Juergen Teller. Vaccarello talked with Rory Satran about his inspirations, his respect for predecessor and brand founder Yves Saint Laurent, the secret to his success, and much more.
On his reluctance to do interviews:
"I'm not looking for celebrity," he says. "I love my job, I love doing clothes. But it's not about me; it's about what I'm doing."
On Saint Laurent's distinction:
"I never think it has to be global," "Everyone is intrigued by Saint Laurent because [it] has that Parisian French image. And you like it or you don't like it."
On his early inspiration:
"Even when I was a kid, I always loved fashion, but didn't know it could be a job," he says. "In the '90s, music and fashion were very linked," he says.
On identifying strongly with his astrological sign:
"I think when [Capricorns] have a goal, we go toward it, but not in a rush," he says. "We know that it will take time, and we are not afraid of climbing the stairs slowly to achieve the goal."
On his respect for predecessor and brand founder Yves Saint Laurent:
"He knew exactly the tradition, the couture, how to make things. But I like how he always perverted it in a way, or twisted it…mixing things that were not supposed to be mixed together, or playing with bad taste."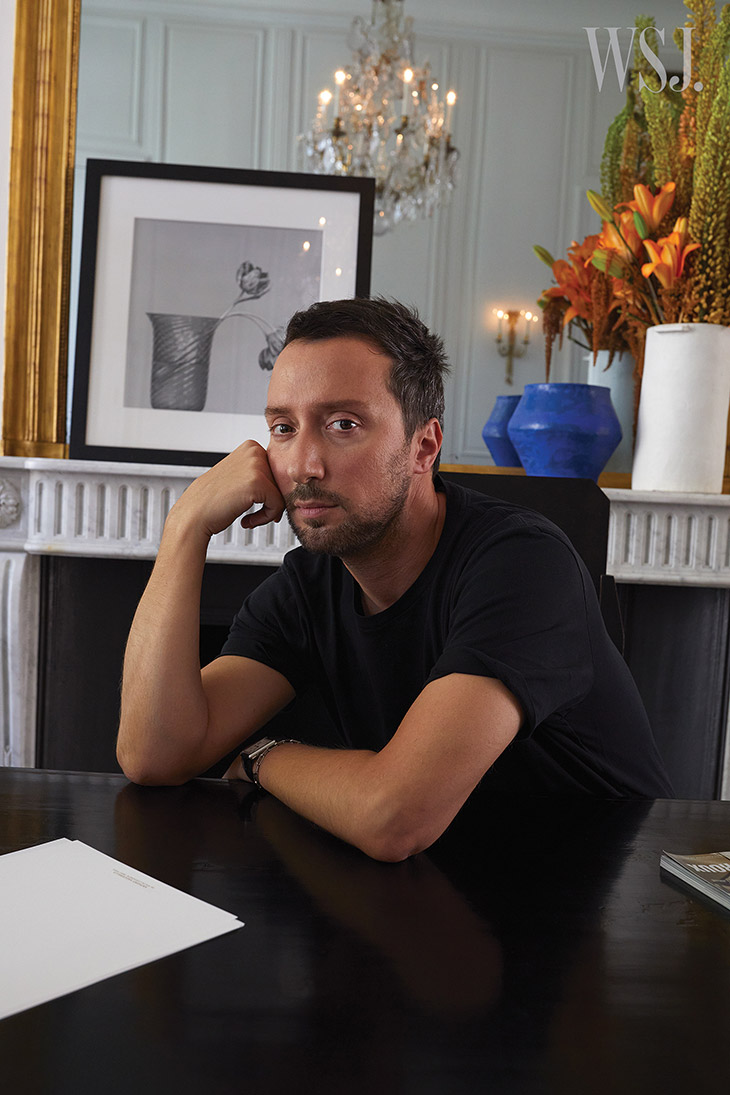 Betty Catroux, Yves Saint Laurent muse, on Vaccarello's similarity to his predecessor:
"Anthony is like Yves," Catroux wrote in an email. "He adapts everything to the modern world, which is exactly what Yves did for his time. It is more than fashion, it is history."
Model Anja Rubik, Vaccarello's friend and frequent muse, on what makes the designer tick:
"His designs are so elegant and can be sometimes quite cold and very chic," she says. "And so, I think people don't understand that the man behind those designs is actually very warm and family-oriented."
"He's very resistant to any sort of pressure from the outside world when it comes to trends or what he should be doing…. He hates hypocrisy— that's, like, his main thing. So, when he does something, it's really because he believes in it. He'll never do something because it's easy to get attention."
"He really lives fashion," says Rubik. When on holiday, he'll talk about fittings, color palettes, dresses and lengths, past collections or the upcoming show. "I don't think he really treats it as a job. It's part of his life."
On the moment he felt like he'd made it:
When asked about a moment that made him feel that he's made it, Vaccarello didn't mention a fashion show but a film from the Self series. In 2019 Saint Laurent produced a Gaspar Noé film called Lux Æterna, starring Charlotte Gainsbourg and Béatrice Dalle, which screened in the midnight slot at the Cannes Film Festival. "I always dreamed about that slot at the festival of Cannes because for me it was the naughty, disturbing directors that were selected for that hour. And being there with Gaspar Noé for me was the ultimate thing. I was like, OK, wow, that's important."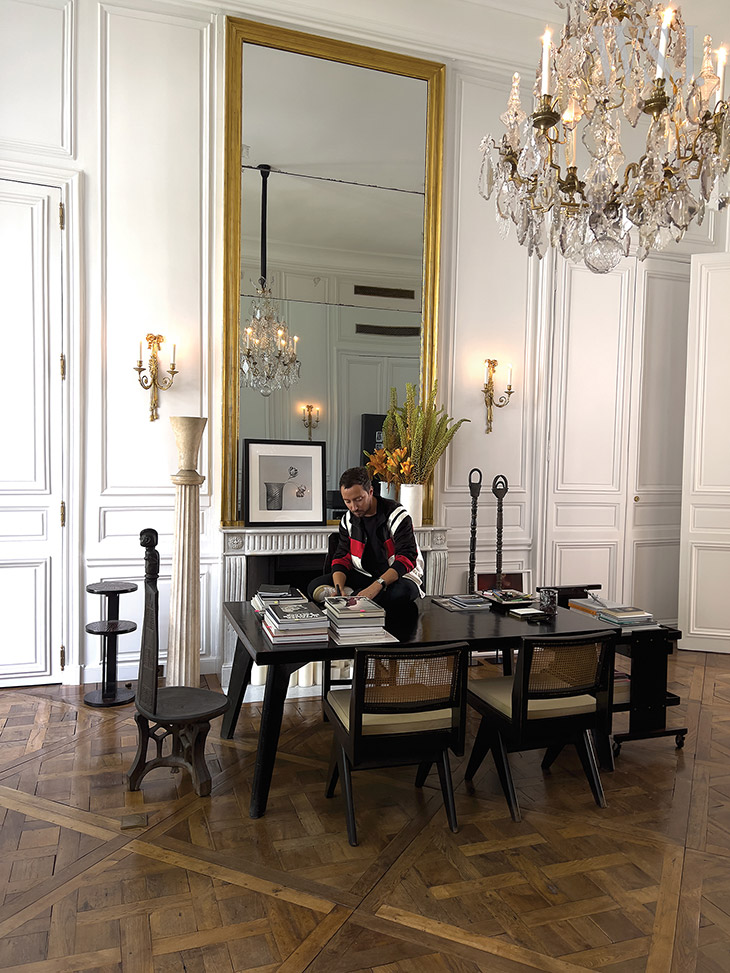 This article is featured in WSJ. Magazine's November Issue out on newsstands Saturday, November 12th. Photography © Juergen Teller for WSJ. Magazine, read more at wsj.com