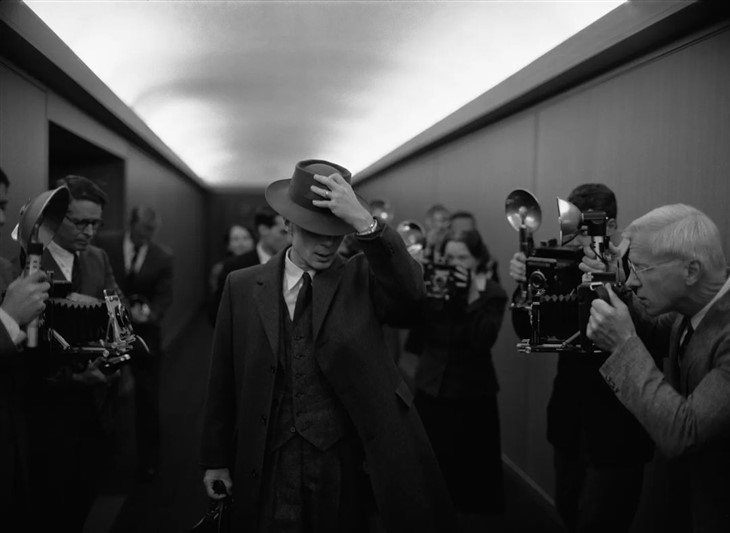 Universal Pictures has dropped off the official trailer for Christopher Nolan's latest film, Oppenheimer starring Cillian Murphy. The movie is based on the Pulitzer Prize-winning book American Prometheus: The Triumph and Tragedy of J. Robert Oppenheimer by Kai Bird and the late Martin J. Sherwin and it chronicles the life of J. Robert Oppenheimer, the inventor of the atomic bomb. Oppenheimer was a protagonist in Manhattan Project, a government research entity that developed nuclear weapons in the 1940s. Oppenheimer premieres in theaters on July 21, 2023. Discover the trailer below:
The cast includes Cillian Murphy as J. Robert Oppenheimer, Matt Damon as Leslie Groves Jr., Robert Downey Jr. as Lewis Strauss, Emily Blunt as Kitty Oppenheimer, Florence Pugh as Jean Tatlock, Gary Oldman as Harry S. Truman, Josh Hartnett as Ernest Lawrence and more.
Spoiler rate 8/10 – we are giving this trailer spoiler rate 8 out of 10. If you do not know much about Oppenheimer or if you actually do there is nothing left to the imagination in this trailer. Unless the actual movie is to take you in a completely different direction, which is highly unlikely since the movie was inspired by historic events.
"I think recreating the Trinity test [the first nuclear weapon detonation, in New Mexico] without the use of computer graphics, was a huge challenge to take on," shares Nolan in Total Film upcoming 2023 Preview issue. "Andrew Jackson – my visual effects supervisor, I got him on board early on – was looking at how we could do a lot of the visual elements of the film practically, from representing quantum dynamics and quantum physics to the Trinity test itself, to recreating, with my team, Los Alamos up on a mesa in New Mexico in extraordinary weather, a lot of which was needed for the film, in terms of the very harsh conditions out there – there were huge practical challenges."
If you prefer to avoid spoilers induced by a 2 minute long trailer turned into a movie synopsis we prefer checking out teasers. The best we could find is an under a minute teaser trailer, not spoiling the visuals from the movie and the storyline itself: